Doc Martin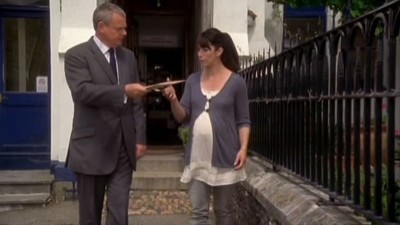 #1 - The Wrong Goodbye 8.61
Season 4 - Episode 8
Dr Martin Ellingham and Pauline are surprised by the number of patients coming to see him on the last day before his Surgery closes and he moves to London.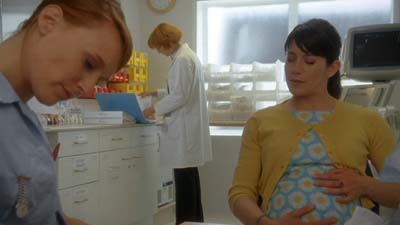 #2 - Uneasy Lies the Head 8.40
Season 4 - Episode 2
Dr Martin Ellingham struggles to deal with Louisa's news. But Louisa is adamant she does not want Martin involved.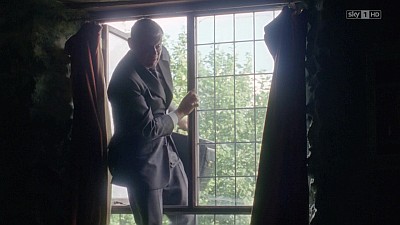 #3 - The Doctor Is Out 8.28
Season 7 - Episode 8
Louisa worries Dr Timoney's suggestion that she and Martin aren't meant to be together might have prompted him to leave Portwenn for good. Calling on Ruth, Morwenna and Janice for help, she tries to track the down the missing GP, with no luck. However, what Dr Ellingham's friends and family fail to realise is that he is actually trapped up at the Winton farm, where desperate wife Annie is trying to coerce him into performing a life-saving operation on her terminally ill husband Jim. Meanwhile, Ruth and Bert seek out Al to offer him a proposition regarding the whisky and the B&B.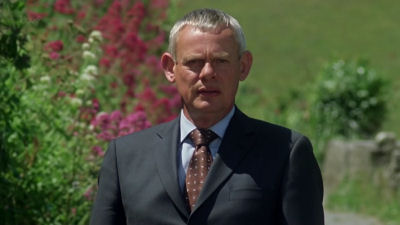 #4 - Departure 8.27
Season 6 - Episode 8
Louisa is leaving for Spain, Bert and Jennifer's engagement party goes off with a bang, and Al is hailed as a hero for saving Caroline's life.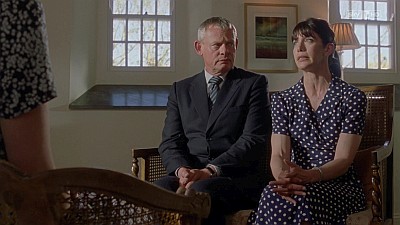 #5 - Education, Education, Education 8.26
Season 7 - Episode 4
Louisa and Martin have their first therapy session together - though neither of them was expecting they would be given homework - while Morwenna is not happy about it when a teenager on work experience starts trying to boss her around in the surgery. Mrs Tishell is surprised when her husband Clive returns and tells her he wants to give things another go, and Louisa has to call Martin when one of her pupils collapses during a school excursion.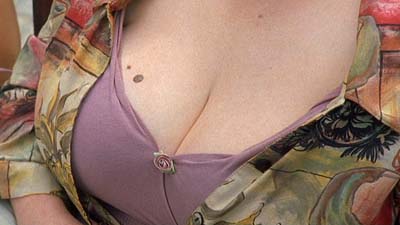 #6 - Haemophobia 8.25
Season 1 - Episode 6
The tourist season has arrived in Portwenn. Disgruntled by the invasion of holidaymakers, Martin grimaces as he makes his way through the crowds. Then he notices an attractive woman, and stops to stare...at her chest! Not surprisingly she's annoyed at his blatancy. And she can't believe it when he says he'd like to examine her chest. Martin was actually trying to warn the woman about the dangers of sunbathing for fear of skin cancer, but his usual abrupt and quirky manner has caused offence. She tells him to go away in no uncertain terms. Louisa has witnessed the encounter, and advises Martin that he should have explained to the woman that he is a doctor to prevent her from thinking he is a pervert. At the surgery Adrian Pitts is waiting to see Martin. He's hovering lecherously over Elaine, getting a perfect view of her cleavage. He's one of Martin's former pupils, and has come for a reference. But Martin recalls he was not exactly a star pupil. Gossip about the blood phobia which forced Martin to terminate his brilliant career as a surgeon seems to have spread round the village like wild fire. Two patients in the surgery can't resist mentioning the 'b' word to Martin. Then he gets an urgent call from the pub. Bert has had a terrible accident while working there, and he's bleeding profusely. The sight of blood pouring from Bert's wound begins to trigger the all too familiar panic attacks for Martin. But on closer examination he realises the blood is actually tomato ketchup. Martin is not amused. He deduces that Roger Fenn must have been blabbing to the village, even though he promised to keep the phobia a secret. Martin challenges Roger as to why he has been gossiping. Roger is angry that Martin thinks he cannot be trusted with a secret, and denies spilling the beans. The whole village is buzzing with the rumours about the doctor's phobia. It even becomes the topic of hot discussion on Radio Portwenn's phone-in show. Martin can't believe what he is hearing on his car radio. He stops and phones into the radio station to put the record straight. But still he is the butt of village jokes.
#7 - Nobody Likes Me 8.21
Season 6 - Episode 4
When Martin is talked into taking baby James to playgroup, he is forced to sing along with the other mums. As the parents pair up, one of them says she is worried about her daughter, to which Martin replies that the girl is probably just backward. Al helps Ruth move into a cottage in the village where she meets her new neighbour, a grumpy old man called Moysey. When Moysey goes for a repeat prescription for his asthma, Martin notices that his breathing has got worse - but he takes exception to being poked and prodded. Al admits he would like a girlfriend and asks Morwenna if she has any single friends. Morwenna asks her mate Janice, who is not impressed by the idea. So a desperate Al decides to sign up with Cornish Couples, a dating website.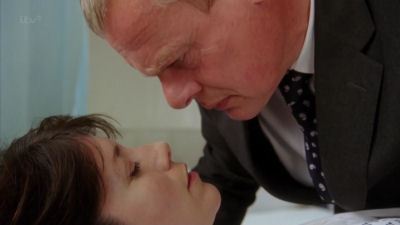 #8 - Listen with Mother 8.21
Season 6 - Episode 7
During an examination, Mrs Tishell is smitten by Martin holding her hands and staring into her eyes, and falls head-over-heels in love with him again. Two military policemen call at the police station looking for Mike Pruddy. Al pretends not to know Mike, then goes to warn him the army are looking for him. Louisa has shocking news for Martin.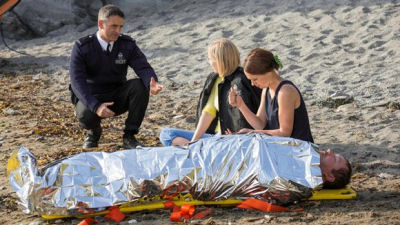 #9 - Rescue Me 8.21
Season 7 - Episode 1
With Louisa visiting her mother in Spain to get some perspective on their marriage, Martin knows he needs to try to change for the sake of their relationship, so he endeavours to keep his promise to her to see a therapist. Aunt Ruth arranges an appointment for him with Dr Rachel Timoney, but a lifeboat training exercise causes problems for the doctor. Will he get back in time for his first session?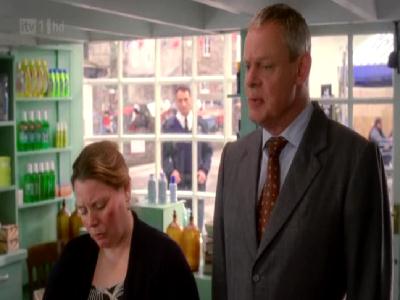 #10 - Preserve the Romance 8.20
Season 5 - Episode 1
The curmudgeonly GP struggles to come to terms with his new role as a father, having planned to resume his career as a consultant in London before the arrival of his and Louisa's as-yet unnamed son. To make matters worse, he begins to have serious doubts about the competency of his replacement Dr Di Dibbs when she misdiagnoses a patient as well as herself. Martin is then dealt a devastating personal blow after hearing his aunt Joan has died. (This Episode Is Rated TV-PG-V)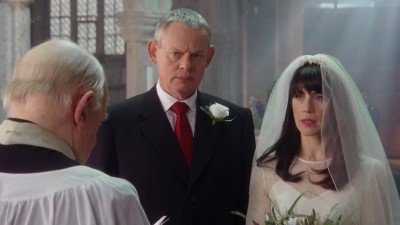 #11 - Sickness and Health 8.20
Season 6 - Episode 1
Martin and Louisa are about to get married but will it ever happen. Martin is feeling irritated by PC Penhale, who wrongly believes that he is going to be the best man and Louisa is also late for the service. The vicar has serious doubts as to whether she will turn up, leaving Martin on edge. After she finally arrives the couple are married. Things after the wedding don't go as Martin hoped and Ruth has a difficult time looking after James.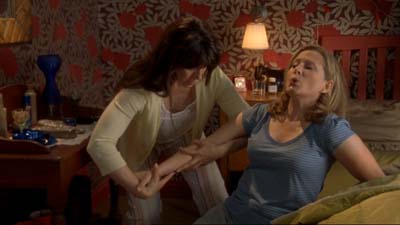 #12 - The Holly Bears a Prickle 8.19
Season 3 - Episode 5
Martin and Louisa go on a date, but his usual bluntness ruins a romantic moment, and Louisa ends the struggling relationship. However, a friend of Louisa's visiting from the City, Holly, injures her back on the beach, and is forced to remain in Portween. Martin has to treat her at Louisa's house, while at the same time trying to overcome his own distraction at Louisa's dismissal of him.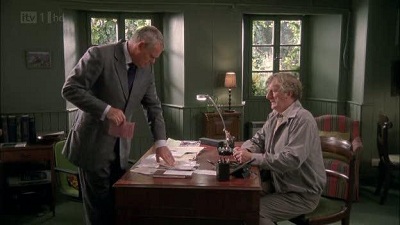 #13 - Ever After 8.18
Season 5 - Episode 8
Mrs Tishell decides she can no longer hide her love for Martin and, fuelled by a cocktail of drugs, takes drastic action. While James Henry is in her care, she boards a bus out of Portwenn and leaves a message for Dr Ellingham to `meet them at the castle', forcing Martin, Louisa, Ruth and PC Penhale to mount a desperate search for the pair.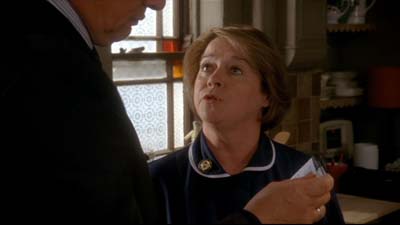 #14 - Midwife Crisis 8.14
Season 4 - Episode 6
Dr Martin Ellingham meets Portwenn's new midwife, Molly, who will be looking after Louisa. Martin is dismissive of her profession, and the two of them do not hit it off.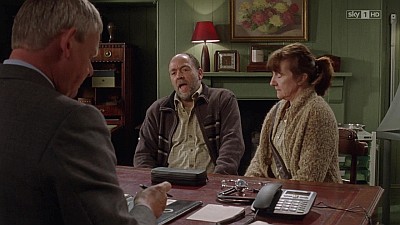 #15 - It's Good to Talk 8.14
Season 7 - Episode 3
Martin decides to move out of the Surgery to give Louisa space, leaving Mrs Tishell concerned he will not be able to look after himself on his own. Elsewhere, PC Penhale helps Janice babysit, and Al is very concerned when he finds out about Bert's behaviour and hears there are bailiffs at the restaurant.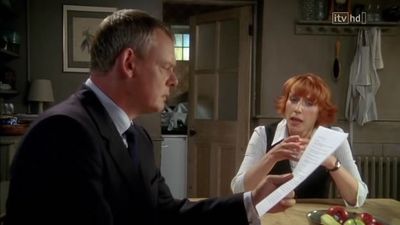 #16 - Do Not Disturb 8.13
Season 4 - Episode 7
Dr Martin Ellingham seeks out Louisa to talk about his new surgeon's job in London, but they are interrupted by Bert, who wants to plan a baby shower for Louisa.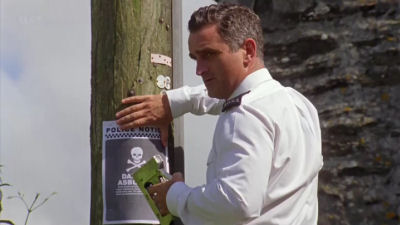 #17 - Hazardous Exposure 8.13
Season 6 - Episode 6
The Doc's blood phobia is getting worse, as is his consequent insomnia, which is also beginning to disturb his wife Louisa in the marital bed. Maybe it's time he saw that psychologist his Aunty Ruth recommended, particularly when there's an unfortunate and very public incident involving Doc Martin, dopey police officer Penhale and a staple-gun. Penhale (John Marquez) causes widespread panic in Portwenn after jumping to conclusions about an asbestos scare.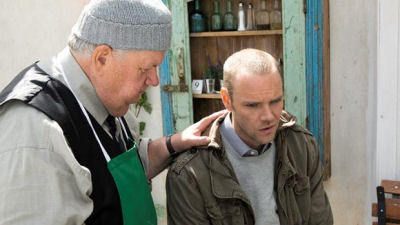 #18 - The Shock of the New 8.11
Season 7 - Episode 2
Al welcomes his first fishing guests, but an uninvited one means that a good review is definitely not guaranteed, while Bert decides to try to rejuvenate trade at the restaurant by joining an online voucher scheme. Morwenna asks Martin for a pay rise, and Louisa has to find a new babysitter to look after James Henry and reluctantly decides to offer Janice a trial. Penhale is excited to receive his new police issue Taser, but Portwenn does not exactly offer him plenty of opportunities to try it out.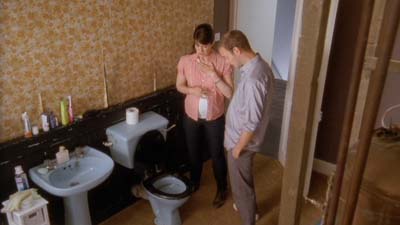 #19 - Driving Mr McLynn 8.10
Season 4 - Episode 4
Dr Martin Ellingham is called to Louisa's new home after she has a dizzy spell while shifting furniture. Martin urges her to slow down, but is shocked to learn that Louisa has applied to be her school's headteacher again.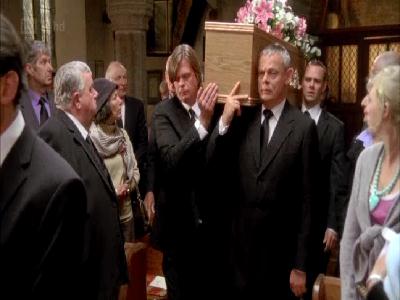 #20 - Dry Your Tears 8.09
Season 5 - Episode 2
The GP returns to his former post at the surgery after the departure of Dr Dibbs, agreeing to stay until a replacement is found. He persuades a reluctant Louisa to move into his house so he can help raise their son, and suggests they could all move to London together in the future. Martin then delivers the eulogy at his aunt Joan's funeral and speaks to her sister Ruth, who proves to be just as cantankerous as he is.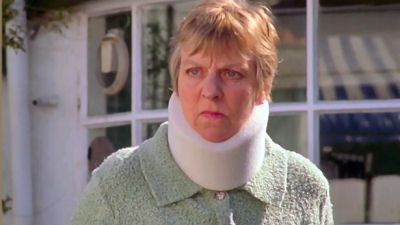 #21 - The Practice Around the Corner 8.08
Season 6 - Episode 5
Mrs Tishell returns to the village. Martin has to work out what is wrong with beach comber Lorna. Al and Morwenna have an internet dating disaster, and romance is blossoming for Bert and Jennifer.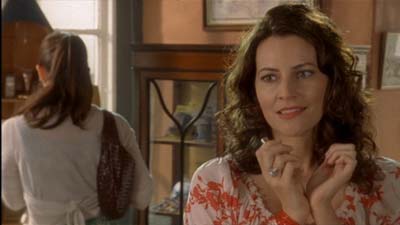 #22 - The Admirer 8.08
Season 3 - Episode 4
Mrs Wilson, the hypochondriac owner of the Wilson hotel, forces her attentions on a very indifferent Martin, which makes Louisa jealous anyway. Joan dates a much younger man than her, much to Martin's surprise.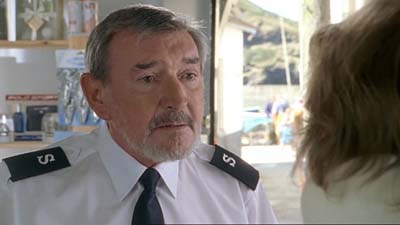 #23 - Erotomania 8.05
Season 2 - Episode 8
Season Finale. A Salvation Army member arrives in Portwenn to try to trace a missing woman, Danny asks reluctant girlfriend Louisa to move into him, and PC Mark Mylow's medical check has a shock result.
#24 - Remember Me 8.05
Season 5 - Episode 5
PC Penhale is shocked by the unexpected arrival of his ex-wife Maggie, who appears to have forgotten that they separated years ago and wants to know why he left her. Eleanor goes on a date with local fisherman Paul Hale, an old friend she has not seen since school, while Martin and Louisa finally agree on a name for their baby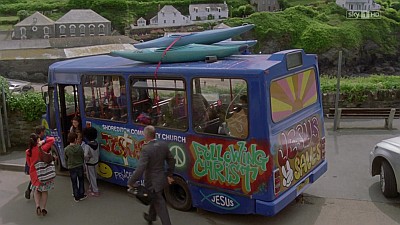 #25 - Other People's Children 8.05
Season 7 - Episode 6
Louisa helps out her ex-boyfriend Danny when he brings seven children from London to camp on Ruth's farm - supervised by Al and Bert - while she and Martin plan a date on the advice of Dr Timoney. However, their night at the restaurant is interrupted when Danny calls saying one of the youngsters has gone missing. Things get worse for the couple when Martin uncovers a health scare at James's first birthday party that makes all the guests leave very quickly.