Dawson's Creek
#1 - Detention 8.77
Season 1 - Episode 7
In what is said to be one of the best episodes, the gang, after committing various violations at school, gets stuck together for an 8 hour Saturday detention, where Dawson and Pacey turn against each another; and Joey offers a tearful partial explanation for her anger toward Jen.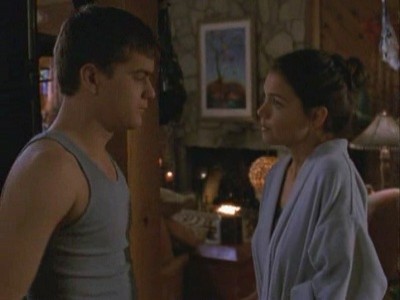 #2 - Stolen Kisses 8.72
Season 3 - Episode 19
Dawson invites Joey, Andie and Pacey to spend Spring Break in the mountains at his aunt's home, but the trip is filled with tension as Joey and Pacey continue to battle about their feelings for each other and Andie becomes intrigued with the gang's childhood friend Will who is visiting. Meanwhile, back in town, Jen becomes surprisingly territorial when another woman flirts with Henry.
#3 - Cinderella Story 8.72
Season 3 - Episode 17
When Joey turns to Pacey for rescuing after she flees Boston halfway through her visit with A.J., the two old friends may finally confront their growing feelings for each other. Meanwhile, to avoid suspension, Pacey becomes a mentor to a young boy and must contend with a little version of himself with a big attitude; and behind Gail's back, Dawson asks Mitch to help with the opening of her new restaurant.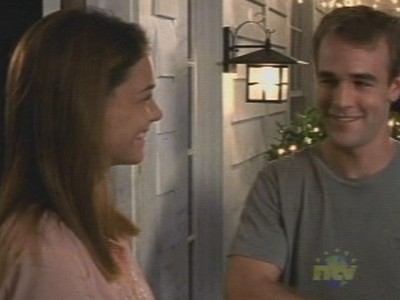 #4 - The Song Remains the Same (2) 8.58
Season 6 - Episode 2
Dawson & Joey's reunion leads to an evening of truth and intimacy, which is ruined when Dawson receives a phone call from another woman. Pacey gets a job interview that could change his life. Sparks fly between Jen and CJ, a handsome new peer counselor she meets at school.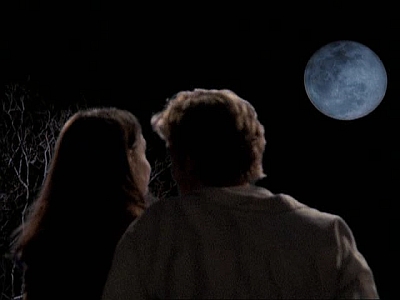 #5 - Full Moon Rising 8.43
Season 2 - Episode 5
Parental problems cast a pall over Dawson and Joey's new romance. Pacey is troubled when he sees the McPhee's homelife.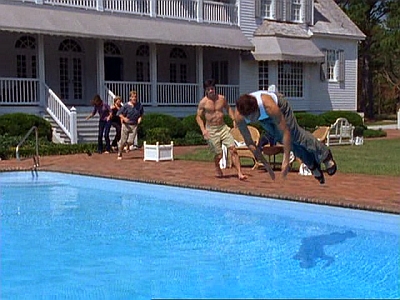 #6 - The All-Nighter 8.41
Season 2 - Episode 7
Facing the scariest English test of their lives the gang has an all night study session at wealthy, horny Chris Wolfe's house. At this all-nighter secrets are revealed and friendships are altered.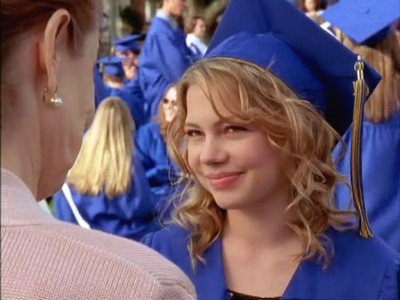 #7 - The Graduate 8.41
Season 4 - Episode 22
As graduation approaches, Joey has a tough time preparing her speech, and Dawson helps her find some bittersweet inspiration. Joey gets an unexpected surprise gift from her late mother. Pacey wonders if he's going to graduate at all, and he worries that his last final will be the toughest one. He walks out of it after the teacher makes a comment on him, costing him his diploma. Meanwhile, Andie McPhee returns home for the cap and gown ceremony, and is surprised to meet Jack's new boyfriend, Tobey, and a devious Drue, who has just moved to Jen's after being kicked out of his home by his mother after a fight, convinces Jen to help him pull a hilarious senior prank. Pacey tells Andie he has decided to take the job offer on a boat for the summer.
#8 - Hurricane 8.38
Season 1 - Episode 5
When a major hurricane moves inland, all take refuge in the Leery home, where Dawson rages at Jen about her past, and Mitch storms out after learning of Gale's affair. That leaves a tormented Dawson to deal with their fallout. Meanwhile, Pacey ruins his brother's chances to get with Tamara at her beach house.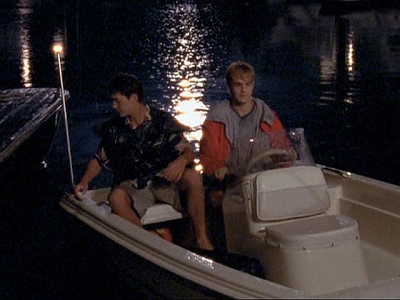 #9 - Crossroads 8.36
Season 2 - Episode 2
Jack, Andie's brother scores a job at the Ice House, an entry in Joey's diary lands her in hot water with Dawson, who forgets Pacey's 16th Birthday. Meanwhile Abby begins to become a negative influence over lonely Jen.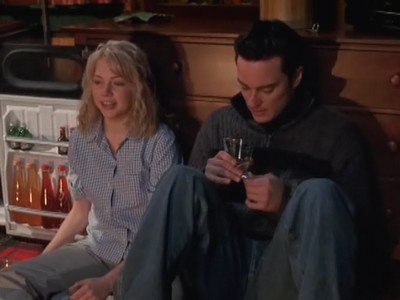 #10 - A Winter's Tale 8.35
Season 4 - Episode 14
While the rest of the class is on the ski trip, Dawson stays behind to care for a near-death Mr. Brooks, but he's overwhelmed when he's asked to make an impossibly hard decision. Dawson is given the responsibility to decide whether to cut off Brooks' life support. Meanwhile, there's a lot more than skiing going on when the senior trip doesn't go exactly as planned. The evening takes an unexpectedly romantic turn for best friends Jack and Jen... After spraining her ankle Jen gets drunk and nearly sleeps with Jack. while Pacey and Joey find their own ways to keep warm on the cold, snowy night, taking their relationship to the next level.
#11 - Decisions 8.32
Season 1 - Episode 13
In the season finale, Dawson and Joey confront their true feelings. Joey, visits her father in prison, and debates leaving to go to France.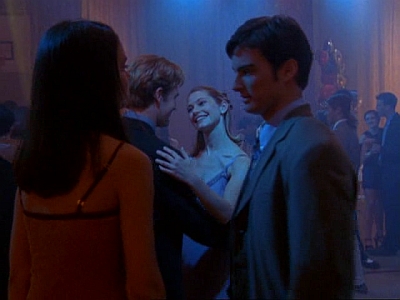 #12 - The Dance 8.29
Season 2 - Episode 6
Two tragedies rock Dawson's world. First he learns the awful truth about his parents marriage. Then at the Homecoming dance, he witnesses a heated moment between Joey and Jack, setting of a chain of events that shatter a lifelong friendship and a new found romance. The big night also gives Jen a chance to use Joey's mistakes to get with Dawson. Pacey tries to open his heart to Andie, but breaks hers.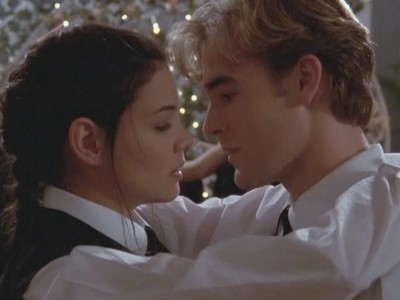 #13 - Abby Morgan, Rest In Peace 8.26
Season 2 - Episode 19
Abby is dead, and all of Capeside is attempting to "whitewash" her life. But all the hypocrisy is making Jen crazy, in a spiritual discussion she denounces God and gets Grams angered. When eulogizing Abby she further embarrasses Grams by announcing that Abby taught her the falseness of God. Abby's mom also asks Andie to eulogize her thinking they were friends and memories of Andie's brother are brought up. Andie's actions scare Pacey. Joey is scared to go to the funeral, being that she hasn't been to one since her mother, at the graveyard she and Dawson decide to go visit her mother for the first time.
#14 - Sex She Wrote 8.26
Season 2 - Episode 11
Abby and Chris find an anonymous note at school. Abby realizes the author and intended recipient had sex the night before and in true Abby fashion, she sets to expose the affair. Working from clues about Joey's night of nude sketching with Jack, Dawson's steamy stop over at Jen's and Pacey's bed and breakfast trip with Andie. Abby calls together her list of suspects and reveals the dirty secrets of Capeside.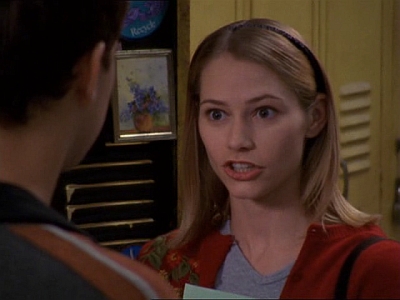 #15 - The Election 8.24
Season 2 - Episode 9
Andie's run for student council lands her on a campaign trail of tears when Abby and Monica began advertising her family situation. Jen helps Dawson take steps to deal with his powerlessness over his parents divorce. Jack shuts out Joey after a family crisis.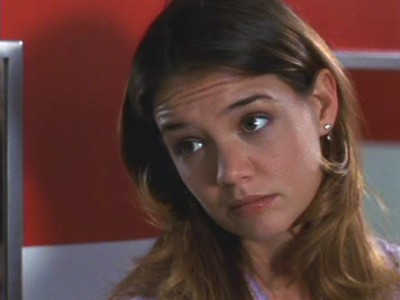 #16 - Castaways 8.24
Season 6 - Episode 15
After agreeing to pose as Pacey's sister at a business party, Joey demands to be taken home. When Pacey makes a quick stop at a local K-Mart they are accidentally locked inside the store. They're forced to spend the night there and talk about their friendship and relationship, both past and future. After the night is over they are both left to ponder what the future has in store for them.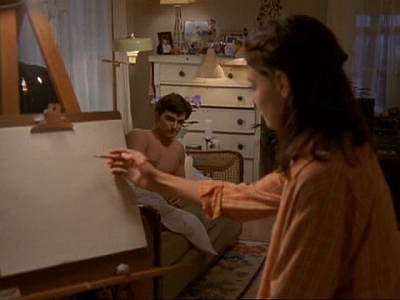 #17 - High Risk Behavior 8.22
Season 2 - Episode 10
"Horrifically epic" tryouts for his movie prompt a steamy dialogue between Dawson and Jen that could recast her role in his love life. Jack poses nude for Joey, who feels herself drawn towards intimacy. Pacey sets out to fulfill Andie's dream date and his own.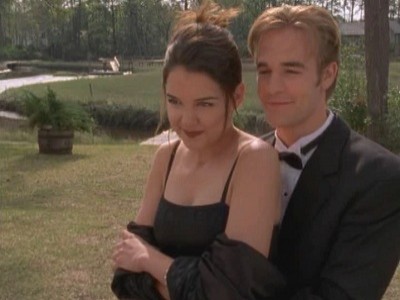 #18 - The Anti-Prom 8.21
Season 3 - Episode 22
Dawson, Joey and Andie prepare their own unique prom when they learn that the committee has scrutinized Jack's selected date. Dawson, who has invited Joey to be his date, uses the special evening to try to win her back and make Pacey jealous; Andie persuades Pacey to be her escort but her evening ends by consoling him about his love life uncertainties; Jen becomes outraged with Henry when he reveals he is leaving Capeside for the summer; and Gail and Mitch celebrate their new found romance.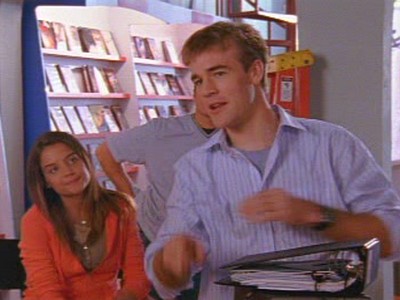 #19 - Joey Potter and the Capeside Redemption 8.20
Season 6 - Episode 22
When Dawson gives up his dream of making his film, a strong-minded Joey rallies the old group back to Capeside to help Dawson begin production before pursuing her dream of traveling to Paris. Jen, Jack and Grams must say their goodbyes and leave for New York.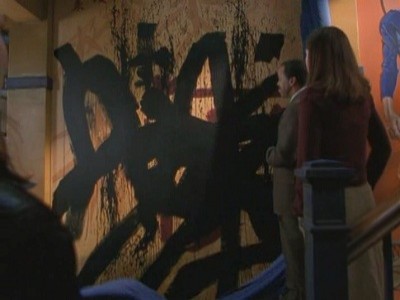 #20 - Crime and Punishment 8.20
Season 3 - Episode 15
Joey is chosen to be part of a group of students to paint a school mural, but when hers is defaced before the unveiling, Dawson offers words of encouragement while Pacey takes action and risks suspension when he goes in search of the culprit. Meanwhile, when Andie's PSAT scores rank among the best in the country, she gambles with everything she has worked for and comes clean to Principal Green about the previously stolen test; and Pacey moves in with Deputy Doug when their sister and her kids move back into the Witter house.
#21 - Pilot 8.20
Season 1 - Episode 1
Film-buff Dawson finds his best friend, Joey, growing jealous of his attraction to a neighbor's granddaughter. Meanwhile, pal Pacey falls in love with a mystery woman, who is really a teacher at Capeside.
#22 - Home Movies 8.18
Season 3 - Episode 4
Father and son are at odds when Dawson moves forward with a news piece for his mom's Philadelphia station using Mitch's star player, Jack, as his subject matter even though Mitch is vehemently opposed. Meanwhile, Joey and Pacey find themselves in cahoots when they must pay the price for ditching class; Andie jumps to conclusions and panics about the reasons Principal Green wants to meet with her; and Jen goes to great lengths to remove herself as head cheerleader but is shocked at the end results.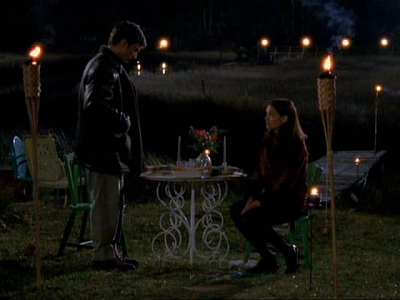 #23 - ... That Is The Question (2) 8.14
Season 2 - Episode 15
On Dawson's advice, Joey attempts to heal the wounds of her new romance with Jack left shattered by rumor and innuendo, but when Jack confronts his innermost secrets, their lives and everyone's close to them will never be the same again. Meanwhile, for the first time in his life, Pacey stands up for what he believes in when he takes on an abusive teacher, but the consequences of his convictions are more than he could have imagined.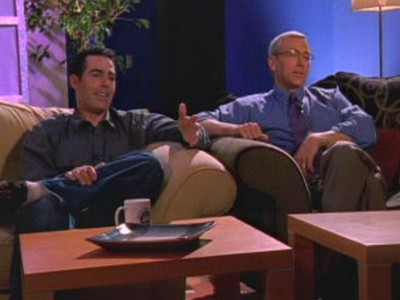 #24 - Lovelines (aka The Eddie) 8.14
Season 6 - Episode 19
Joey and Eddie's emotional and sexual relationship is played out on stage during a counseling center benefit. At the same event, Jack and David deal with the insecurities in their relationship, a sober Audrey returns to Boston, and Jen opens up to C.J. about Grams' cancer.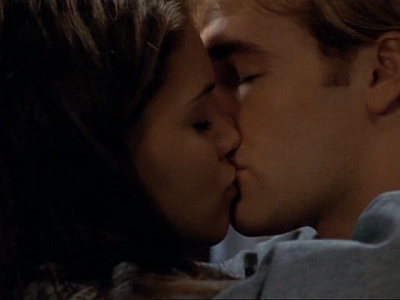 #25 - The Kiss 8.14
Season 2 - Episode 1
After their kiss, Dawson and Joey have doubts about the future of their relationship as Joey plans to go to France. Meanwhile, Pacey plays a trick on a new girl. But finds himself in the same situation.