Dad's Army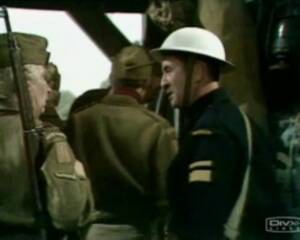 #1 - All is Safely Gathered In 8.73
Season 5 - Episode 8
Godfrey asks for a holiday from the platoon in order to help an old girlfriend who runs a farm to bring in the harvest. As it's important work Mainwaring brings all the platoon to help.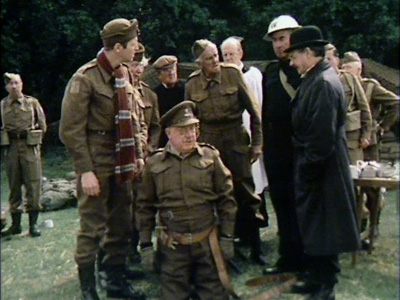 #2 - Number Engaged 8.62
Season 9 - Episode 5
The platoon take over from the regular army in guarding some vital telephone wires During an air raid a bomb lands in the wires and a way has to be found to get it down before it explodes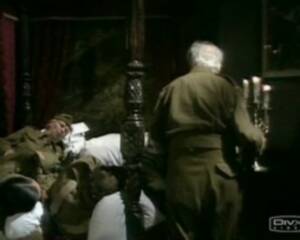 #3 - Things that Go Bump in the Night 8.62
Season 6 - Episode 6
The platoon get lost on a wild and stormy night and have to take shelter in a old and deserted house that is used for training tracking dogs When Pike gets his uniform wet he changes it for an old German uniform but when the dogs get loose, they chase Pike and the platoon across the fields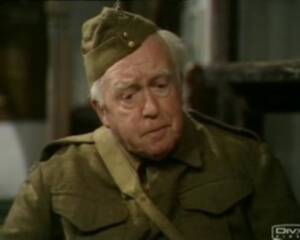 #4 - The Honourable Man 8.57
Season 6 - Episode 5
When a relative of Sergeant Wilson dies, he inherits the title, Then when a Russian factory worker visits the town, to boost Anglo-Russian relations,Mainwaring has been asked to present the key of the town, until the mayor hears about Wilson's title, and asks Mainwaring to step down.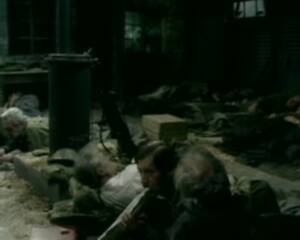 #5 - Battle School 8.56
Season 3 - Episode 2
The platoon travel to a secret location to be trained at a battle school. After a long train journey and a march in which they get hopelessly lost, they arrive late and end up missing two meals and the third is virtually inedible. Starving and tired the platoon take on the assault course in which they try their best to get back at Mainwaring for getting them lost. The platoon then have to capture the 'enemy's camp' held by Captain Rodrigues and his men. This task looks impossible but can Mainwaring save the day and win back the respect of his troops? Meanwhile Walker tries to raid the nearby farm to get food for his starving comrades.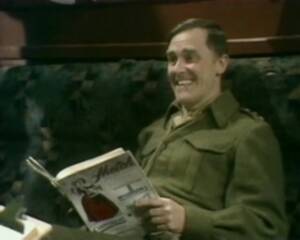 #6 - The Bullet is not for Firing 8.50
Season 3 - Episode 4
When a low flying German aircraft. attacks Warmington On Sea. the platoon under the command of Lance Cpl Jones, fire at the aircraft, and use up all their ammunition. Mainwaring is furious, and orders an investigation.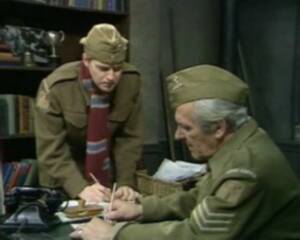 #7 - The Captain's Car 8.43
Season 7 - Episode 5
Lady Maltby offers her Rolls Royce to Capt Mainwaring for use as his staff car. After the car has been disguised with camouflage paint, it has to be repainted black, because the Mayor's car has run out of petrol, and there no official car to greet a visiting V.I.P.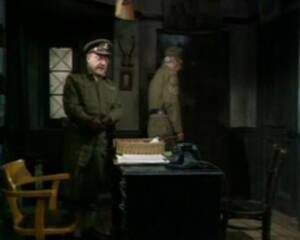 #8 - Turkey Dinner 8.33
Season 7 - Episode 6
When the platoon accidentally shoot a turkey they try and return it to the local farmer but he will not accept it so the men come up with the idea of providing a dinner for the local O.A.P's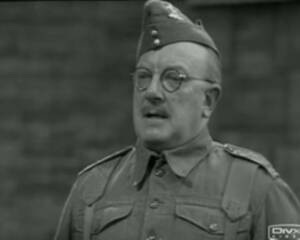 #9 - Room at the Bottom 8.27
Season 3 - Episode 6
Capt Mainwaring is found not to have held the Kings Commission so he is reduced to the ranks and Sgt Wilson takes over command of the platoon After a disastrous war game against the Eastgate Platoon his men ask the Colonel for him to be reinstated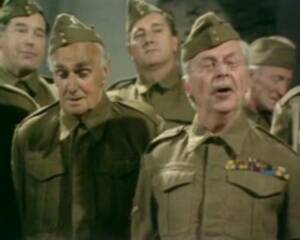 #10 - When You've Got To Go 8.17
Season 8 - Episode 2
Pike finally gets his call up papers and is to join the Airforce but when his blood that has been donated for the red cross is checked it is found to be from a rare group and he is excused military service Then he has to find a way to break the news to the platoon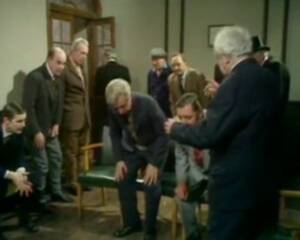 #11 - A Brush With the Law 8.11
Season 5 - Episode 11
When the light is left on in the church hall, Chief Warden Hodges, suspects that Mainwaring is the culprit, and takes him to court. The verger knows what happened, but Hodges will not let him tell the truth.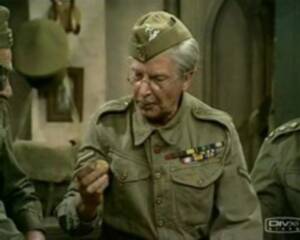 #12 - Big Guns 8.00
Season 3 - Episode 7
The platoon have taken charge of a large field gun and have to learn how to use it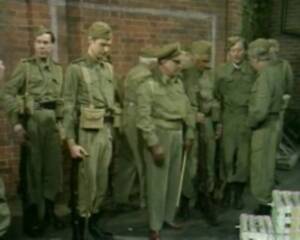 #13 - The Armoured Might of Lance Corporal Jones 7.95
Season 3 - Episode 1
Mainwaring is under orders to be more cooperative with the A.R.P. wardens. A task that's made very difficult by their newly appointed Chief. Walker strikes a deal with Jones to make it easier for him to carry rationed goods without being stopped by the police - he is to let the platoon use his butchers van as a troop carrier and ambulance by day and let Walker use it by night. He bribes Jones with the promise that Jones will receive petrol coupons for it. Unfortunately things don't entirely go to plan...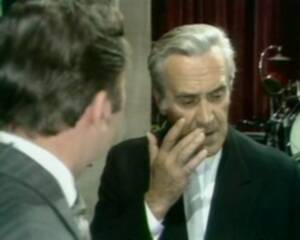 #14 - War Dance 7.93
Season 3 - Episode 9
The platoon hold a dance where Pike is going to announce his engagement to a local girl Sgt Wilson tries to get him to change his mind but Pike will not be put off.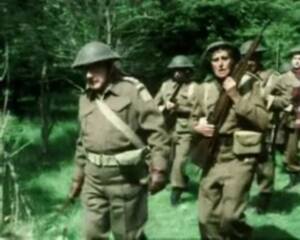 #15 - Gorilla Warfare
Season 7 - Episode 3
While on maneuvers the platoon come in contact with an escaped gorilla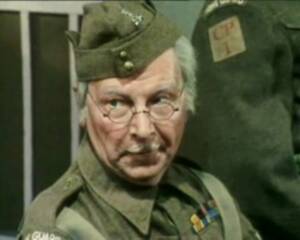 #16 - We Know Our Onions
Season 6 - Episode 4
The platoon have gone away to a camp to undergo an efficiency test Meanwhile Walker has a van load of onions to sell to Hodges Later with no blank shells to use on the test Mainwaring has a brain wave and he uses the onions as ammunition to pass the test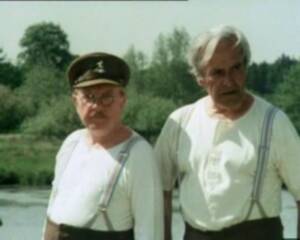 #17 - Come In, Your Time Is Up
Season 8 - Episode 4
Captain Mainwaring gives a lecture on field craft in the vicar's garden, covering what to eat and how to erect a tent. Later, apart from having to put with the vicar, verger, Hodges and a gang of boy scouts, their field maneuvers are also interupted by three German fliers who have been shot down and are trapped in their dinghy in the middle of the lake... ""Handi hoch! Handi hoch!""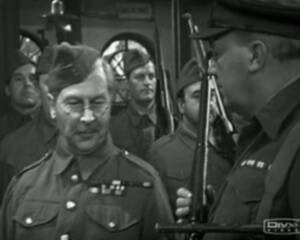 #18 - The Showing Up of Corporal Jones
Season 1 - Episode 5
Just when the platoon finally get their uniforms LCpl Jones is told that unless he can complete the assault course in 15 minutes he will have to leave So Mainwaring and the rest of the platoon think of a plan to help him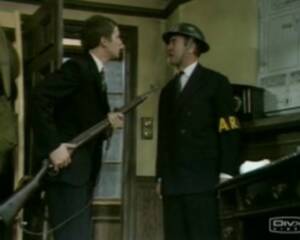 #19 - Something Nasty in the Vault
Season 3 - Episode 5
During an air raid an unexploded bomb lands on the bank Mainwaring and Wilson find where the bomb has landed and secure it until the bomb disposal people arrive.
#20 - A Stripe For Frazer
Season 2 - Episode 5
Capt Mainwaring promotes Frazer to Lance Corporal thus causing friction between him and Jones When Frazer starts getting above himself Mainwaring cancels the promotion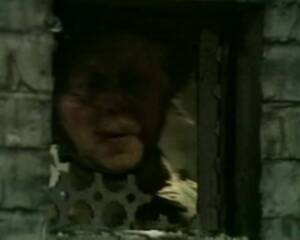 #21 - Asleep in the Deep
Season 5 - Episode 1
The pumping station of the reservoir has been damaged by a bomb with Walker and Godfrey trapped inside. Hodges is determined to overrule Mainwaring's rescue attempt until it's discovered the structure of the building is very unsafe and they draw lots to decide who is going to be the ones to dig the stranded men out. After successfully reaching Walker and Godfrey, the roof caves in and everyone but Jones ends up trapped in the underground bunker that is now filling rapidly with water. But does Godfrey have a solution that is more useful than asking to be relieved?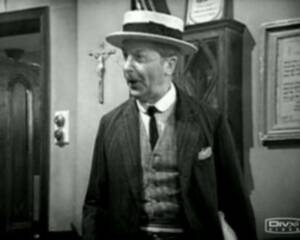 #22 - The Man and the Hour 7.83
Season 1 - Episode 1
After listening to a radio broadcast asking for men to form what was to become known as the home guard, George Mainwaring, a local bank manager, decides to act and form the platoon on his own. He appoints himself as Captain and recuruits his chief bank clerk Arthur Wilson as the platoon sergeant as well as enlisting the banks office boy Frank Pike. Several of the local tradesmen, including James Frazer; a philatelist shopkeeper, retired shop worker Charles Godfrey, Jack Jones the butcher and black market business man; Joe Walker also volunteer their service for 'King and Country'.. And so, The Walmington-On-Sea Home Guard was born.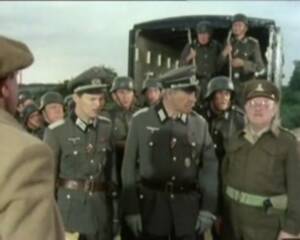 #23 - Ring Dem Bells
Season 8 - Episode 1
The Colonel orders Mainwaring and the platoon to make a training film with a couple of well known actors but unknown to Mainwaring they are to play the Germans Mainwaring refuses to take part but the rest of the platoon are ordered to When the filming is cancelled Mainwaring and the men still dressed as German soldiers are spotted in the local pub and the alarm is given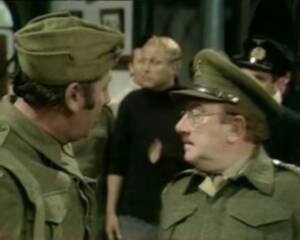 #24 - The Deadly Attachment
Season 6 - Episode 1
The platoon finally get to grips with the enemy when they have to guard some Nazi Submariners but the Germans turn the tables on Mainwaring and try to escape but somehow Jones ends up with a grenade down his trousers
#25 - Shooting Pains
Season 1 - Episode 6
When news that the Prime Minister is to pay a visit to the area a shooting contest is held to see which of the local platoons will form the honor guard Walker gets a crack shot from the theatre touring show ( Barbara Windsor ) to take part as a member of the platoon but a surprise is in store for everybody