CSI: NY
#1 - Snow Day 8.55
Season 3 - Episode 24
After Flack makes an enormous drug bust, and locks it up at CSI, the drug lords infiltrate the building at gunpoint to get them back. Now the team must resolve the hostage situations, all the while with Mac, Stella, and Hawkes trapped inside.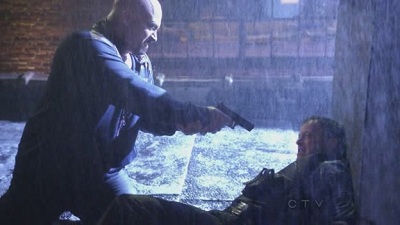 #2 - Exit Strategy 8.30
Season 7 - Episode 22
Mac tries to find a little girl missing since 2002 who saw the murders that took place at the time of a burglary.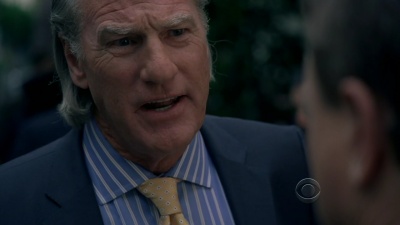 #3 - Pay Up 8.28
Season 5 - Episode 25
When transferring Robert Dunbrook's son from prison to court, the NYPD is ambushed by a group of professional kidnappers who kill a member of the team and one of the CSI's lives hangs in the balance.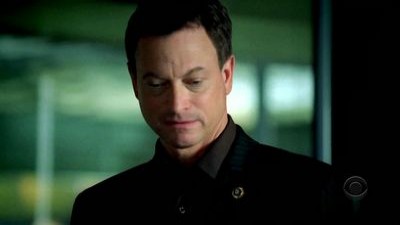 #4 - Raising Shane 8.18
Season 3 - Episode 11
After a bartender is murdered The CSI team must prove that Hawkes did not commit the murder. That only becomes more difficult when the team is pulled off the investigation.
#5 - Flash Pop 8.16
Season 8 - Episode 14
Mac and the team are deeply affected as they must investigate the murder of one of their lab techs who found murdered on the stairs of a vacant brownstone. The building was the scene of an unsolved murder of a famous socialite in 1957 and the scene was staged so that everything matches the previous case. Also, Mac's relationship with Christine continues to grow as he joins her for a family party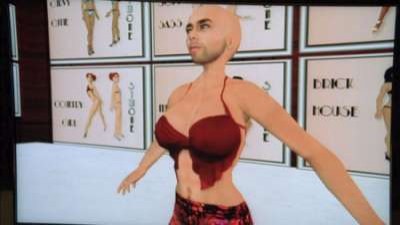 #6 - Down the Rabbit Hole 8.16
Season 4 - Episode 5
The latest murder case takes Detective Taylor to a whole new world and he must figure out why Cheryl Duncan looks so life-like. They also discover something shocking about the murderer while online.
#7 - Indelible 8.12
Season 8 - Episode 1
The tenth anniversary of 9/11 proves a wrenching but clarifying passage for Mac, who suffered a terrible loss on that day. Meanwhile, an open-and-shut robbery/homicide proves more complicated than anyone had anticipated.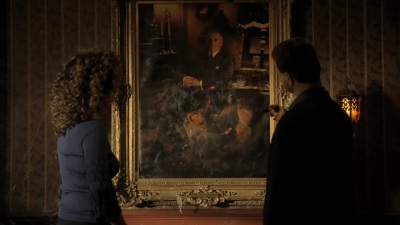 #8 - Death House 8.12
Season 6 - Episode 10
A frantic 911 call sends the CSIs into a vacant penthouse; however, instead of finding the caller, they unearth a nearly 100-year-old corpse and find themselves navigating their way through a booby-trapped house.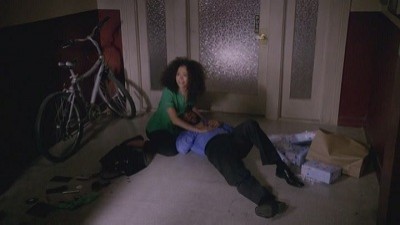 #9 - Unwrapped 8.08
Season 8 - Episode 17
The CSIs are called to a Brooklyn housing project to investigate the murder of a successful businessman who still felt the pull of his old neighborhood.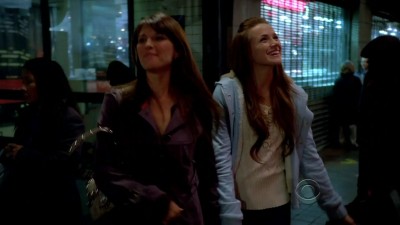 #10 - She's Not There 8.06
Season 5 - Episode 14
A Russian tourist is found stabbed to death and the CSIs come face to face with the frightening realities of human trafficking. Solving this case becomes personal when it directly affects a prominent member of the NYPD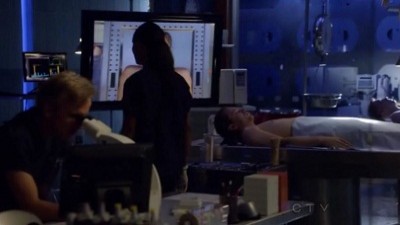 #11 - Keep It Real 8.05
Season 8 - Episode 2
When an awkward teen is found dead, the team discovers that his efforts to win a sexy punk rock chick's heart may have gone a step too far.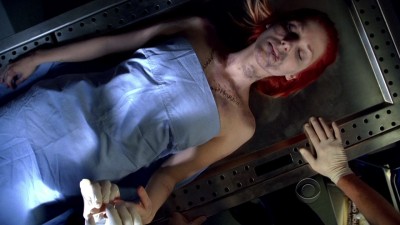 #12 - Help 8.05
Season 5 - Episode 12
Young brides-to-be fight over a killer dress at the biggest wedding gown sale of the year and one of the shoppers winds up dead. The unusual clues of this case force Dr. Hawkes to confront a painful chapter from his past.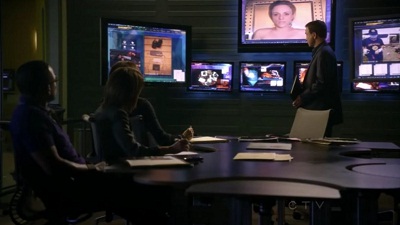 #13 - Cavallino Rampante 8.05
Season 8 - Episode 3
When the body of a beautiful young woman is found in a stolen Ferrari, the investigation leads to a family of car thieves, but the CSIs must find the murderer before the rest of the family meets the same fate.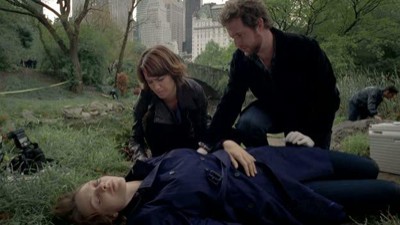 #14 - Means To An End 8.04
Season 8 - Episode 9
When an important witness turns up dead, Det. Jo Danville is caught up in the dangerous investigation of the suspected rapist who was freed on her and her colleague's Frank Water's (Michael Weston, left) watch in D.C.
#15 - Officer Involved 8.02
Season 8 - Episode 4
A night out for a friendly drink takes an unexpected turn when Danny and his rookie cops are caught up in a shooting.
#16 - Time's Up 8.02
Season 4 - Episode 4
Is it possible to solve a murder 24 hours before it happens? Mac wonders if the suspect traveled through time to know about the murder in advance.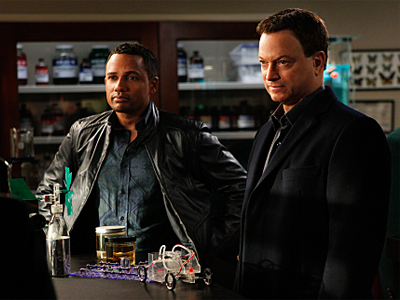 #17 - Do or Die 8.01
Season 7 - Episode 17
When a popular student and star pupil at Manhattan's most elite private school is murdered, the CSIs find themselves immersed in the highly competitive world of over-privileged youth.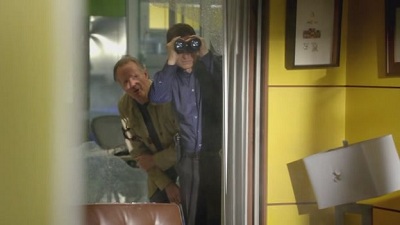 #18 - Life Sentence 8.01
Season 7 - Episode 21
After a hail of gunfire tears through the crime lab, Mac and his ex-partner become part of a vendetta 17 years in the making.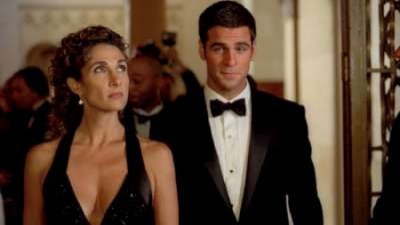 #19 - You Only Die Once 8.01
Season 4 - Episode 3
After a series of heists in the city (one including Det. Chief Sinclair's house) one of the "super spies" involved is robbed of his life. The team works to solve the robberies and the murder, as both are obviously connected.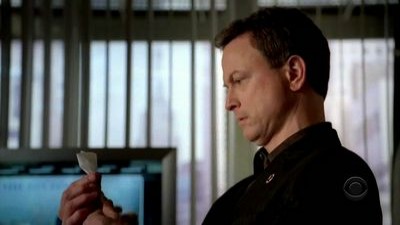 #20 - Sleight Out of Hand 8.00
Season 3 - Episode 18
Illusionist Luke Blade may have to defend the art of magic after an illusion is thought to have killed two women. Back in Montana Lindsay will need to take herself back to the time when she was fourteen to help her remember the crime that killed four friends in order to help convict of the person that killed them.
#21 - Boo 8.00
Season 4 - Episode 6
The CSI team goes to a haunted house to solve more than just the latest case. Before they can solve the crime Lindsay is told something will happen to her if she doesn't leave soon.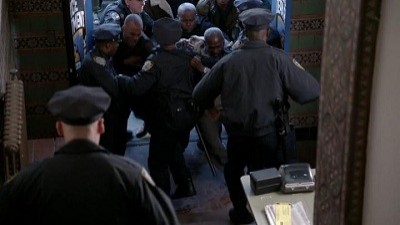 #22 - Today Is Life 7.97
Season 9 - Episode 17
Unrest erupts in a community where an unarmed man was shot by police which means the CSI team needs to work as fast as possible to solve the case.
#23 - Identity Crisis 7.97
Season 7 - Episode 18
Jo's adopted daughter is a witness to an attack on the subway and learns the truth about her real mom.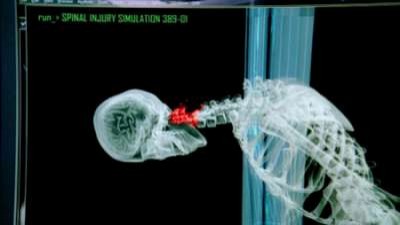 #24 - The Thing About Heroes 7.96
Season 4 - Episode 10
While in Chicago Mac uncovers more clues about his stalker and reveals his troubled past. Meanwhile, in New York the rest of the team is in danger. The hunt is on to figure out the identity of the 333 stalker before time runs out.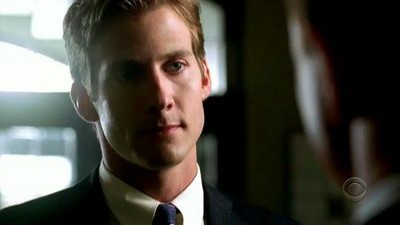 #25 - Not What It Looks Like 7.96
Season 3 - Episode 2
Three women who are dressed as Holly Golightly rob a jewelry store and injure other shoppers in the process. The CSI's must work through the confusing investigation to hunt them down. Meanwhile Mac has to identify a mummified body discovered in an apartment building that was being torn down.