Corner Gas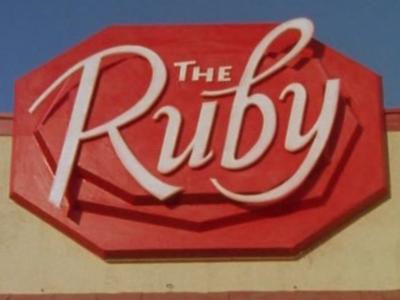 #1 - Ruby Reborn 8.46
Season 1 - Episode 1
Dog River, Saskatchewan is a town where not much happens and the locals like it that way. So, when Brent Leroy starts renting videos at his corner gas station and a big city girl from Toronto moves in to run the coffee shop next door it's either a sign of the apocalypse or a chance for Dog River to finally have a decent cup of coffee.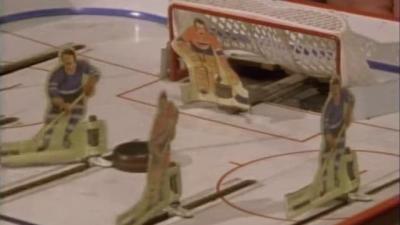 #2 - The Good Old Table Hockey Game 8.33
Season 4 - Episode 14
When Davis buys a classic table hockey game and sets it up at the DRPD, he finds that he's set events in motion that lead to the ultimate showdown... the Summit Series between Karen and Brent. The whole town takes sides in the tournament, and Hank decides that he now wants Karen as his role-model, after watching both her and Brent train. Lacey joins a new club and nominates Emma for some long-overdue recognition.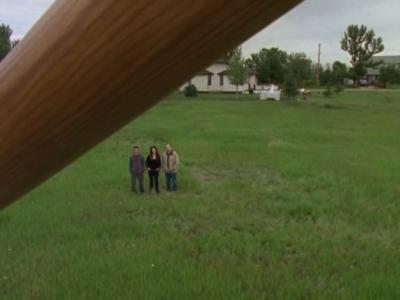 #3 - World's Biggest Thing 8.30
Season 1 - Episode 6
Hank wants to attract more people to Dog River by building a World's Biggest something and roping Brent into it while Oscar thinks Lacey has a crush on him.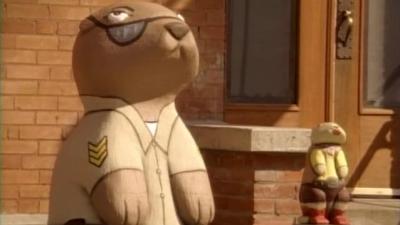 #4 - Gopher It 8.29
Season 4 - Episode 19
Hank has another great idea on how Dog River can increase its tourism, and this one actually works, but has far-reaching consequences. Dog River's sudden fame causes an up-swing in business for both Brent and Lacey, and Wanda finds a new talent that she never knew she had: reporting the news, while Davis takes on some duties as a personal body guard for the movers and shakers of Dog River.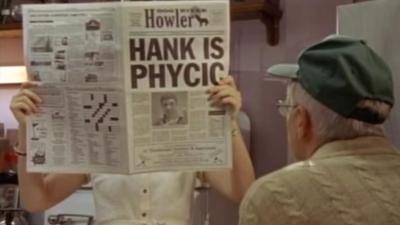 #5 - Key To The Future 8.21
Season 3 - Episode 2
Hank begins having psychic dreams; Wanda and Brent mock him until one of his dreams turns Wanda into a believer. Lacey learns how not to fix a pothole; while Davis and Karen learn where not to put their keys.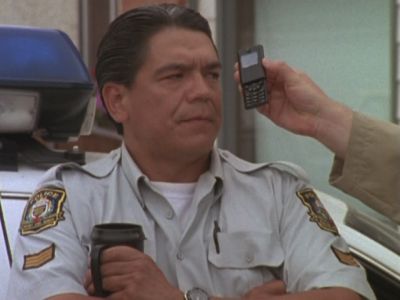 #6 - Cell Phone 8.21
Season 1 - Episode 9
As Oscar becomes obsessed with the new 'Claw' game at the bar, Lacey tries to deal with rats in the field behind the restaurant AND being rejected by the Dog River Chamber of Commerce. Meanwhile, Davis and Brent try to one-up each other by buying smaller and smaller cell phones.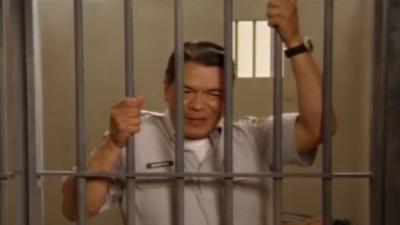 #7 - Jail House 8.16
Season 4 - Episode 6
Karen tries to raise money for charity and comes up with an interesting way to do it: she locks Davis in a cell until she reaches her goal. Hank, trying to help, keeps Davis company. Brent doesn't like Lacey's idea to give Corner Gas a new look; Wanda insists on fixing Oscar and Emma's toilet, even though she doesn't really know how.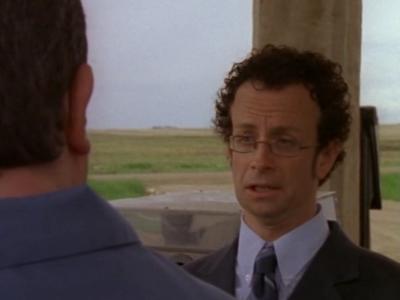 #8 - Tax Man 8.14
Season 1 - Episode 2
A tax man arrives to investigate Oscar about fuel tax irregularities. Oscar plots with Hank to avoid paying any extra taxes. Davis sulks about no longer getting free coffee at the Ruby and decides to lash out by writing all sorts of parking tickets.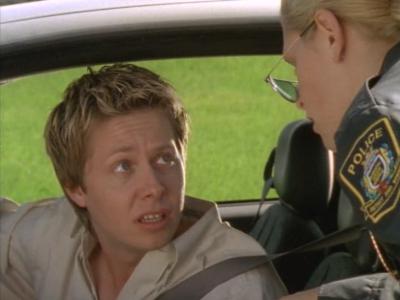 #9 - All My Ex's Live in Toronto 8.14
Season 1 - Episode 7
Hank and Oscar try to protect Lacey from her ex-fiancé while the Dog River police track down a fugitive.
#10 - Face Off 8.08
Season 1 - Episode 12
As they kick off their season against a rival team from Stonewood, the local Dog River hockey team finds itself at a crossroads. Brent is a great goalie and is being taken for granted by his teammates, so when an offer from the rival team comes his way, he has to seriously consider his options. Meanwhile the other players are having trouble scoring and might need to take some advice from an unlikely hockey expert. Then team super-fan Emma learns the hard way that you should never mix cars, your husband and a hammer on game night.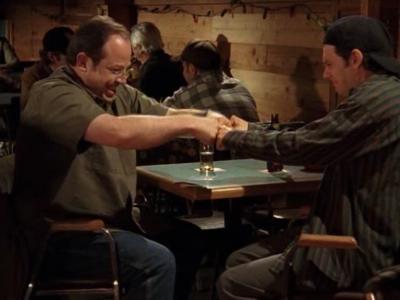 #11 - Wedding Card 8.08
Season 2 - Episode 2
Brent is shocked to find out his parents never married. But things are set straight when Oscar and Emma are talked into a splashy nuptial ceremony by an unlikely wedding planner. Meanwhile Hank disputes Brent's ownership of a Darryl Sittler rookie card he claims he won when they were kids. And Lacey makes it her personal mission to help Oscar with an embarrassing problem he's not aware that he has.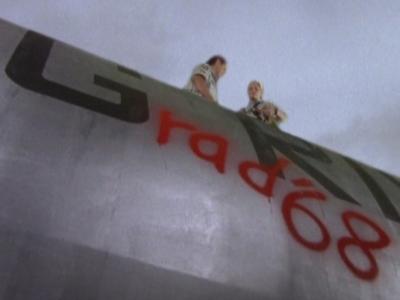 #12 - Grad '68 8.04
Season 1 - Episode 5
While Karen the cop tries to break a cold case involving graffiti on the local water tower, Brent and Lacey have their hands full trying to revamp the bathrooms shared by the gas station and restaurant.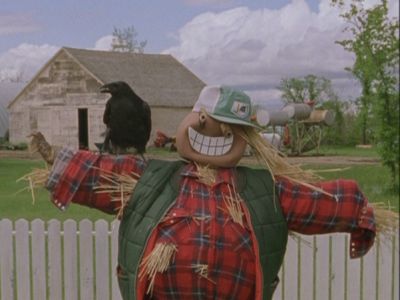 #13 - The Brent Effect 8.03
Season 2 - Episode 1
Brent and Lacey try to figure out their relationship; Emma's on the warpath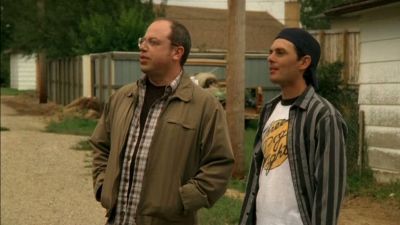 #14 - Crab Apple Cooler 8.00
Season 6 - Episode 16
Brent and Hank decide to take a trip down memory lane stealing crab apples from a neighbour's yard that gets Hank in trouble. No one wants Oscar on their charades team, until he proves his skills. Davis and Wanda find reasons to write angry complaint letters to companies in hopes of getting free stuff.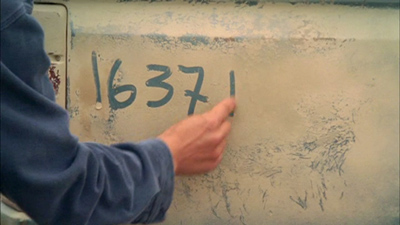 #15 - Wash Me 8.00
Season 5 - Episode 5
Wanda's happy when her latest crush gives her his number. But her love life soon hinges on whether Hank washes his truck or not. Meanwhile, Brent starts to question his sense of smell in the presence of Oscar and Emma, and Lacey gives the Ruby an artistic touch-up courtesy of Karen, whose drawings seem to appeal to everyone but Davis.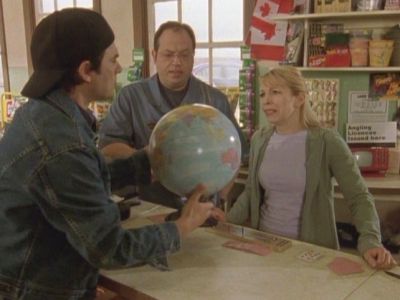 #16 - Whataphobia 8.00
Season 2 - Episode 4
Lacey's birthday party is ruined when her deepest fear reveals itself. But then it turns out everyone in town has their own unique fears. Everyone that is except Wanda. So Brent and Hank make it their mission to figure out what freaks her out. Meanwhile, Oscar tries to prove to Emma that he can cook which unexpectedly leads to illicit meetings with Karen. And Hank and Lacey both prove to be pretty bad liars.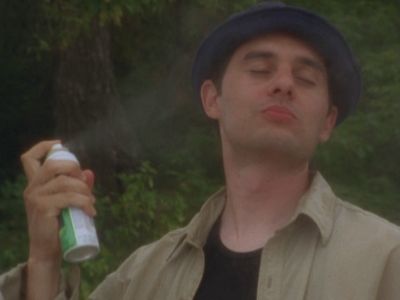 #17 - Hook, Line and Sinker 7.96
Season 1 - Episode 11
To drum up business, Brent gets a sign to put up catchy slogans outside the gas station and coffee shop, but Lacey isn't crazy about his pithy catch phrases. Meanwhile Brent and Emma worry about Oscar's memory after Oscar keeps misplacing his can of Alphagetti. And on a fishing trip, Karen doesn't sleep with Hank.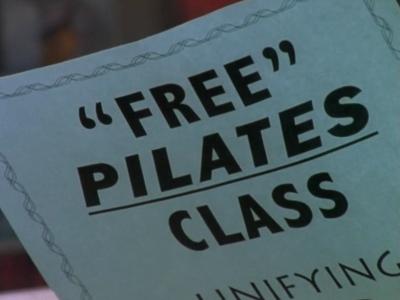 #18 - Pilates Twist 7.95
Season 1 - Episode 3
Lacey offers free Pilates classes to the people of Dog River but the town is strangely hostile to the idea. Then Brent and Hank's fashion worlds collide; Dog River's not big enough for two sharp-dressed men, so Hank comes up with a way of making sure they never steal each other's fashion thunder again. Meanwhile, Brent's dad Oscar takes steps to avoid being buried in a cheap looking coffin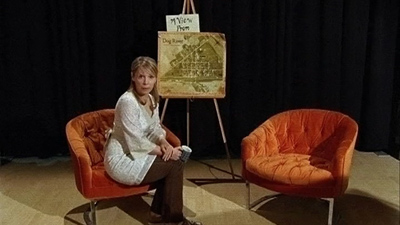 #19 - Cable Excess 7.94
Season 5 - Episode 1
Oscar's complaints about the lack of Dog River-oriented cable programming bring results, and Brent is chosen to select one show created and filmed in town. Brent takes advantage of the bribes he's getting while thinking about the shows. Wanda, Lacey and Emma can't agree on what type of show they want, while Hank finds himself the unsuspecting suspect in Davis and Karen's police show.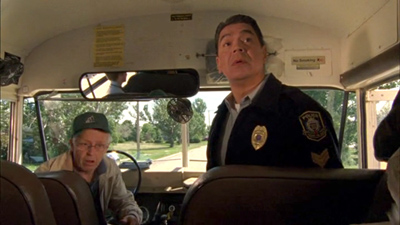 #20 - Buzz Driver 7.93
Season 5 - Episode 7
Oscar becomes a school bus driver, and sets so many rules that the kids aren't the only ones having trouble keeping them straight. Hank talks Lacey into letting him advertise The Ruby; Wanda gets hooked on a new energy drink.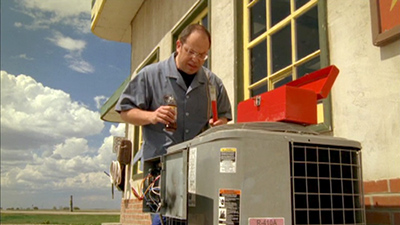 #21 - Meat Wave 7.92
Season 6 - Episode 4
Hank's mockery of Brent's air conditioner temperature lands him in hot water at Corner Gas. Karen and Davis win a meat draw but trouble starts when they have no where to store it and trust Oscar and Emma with their stash. Lacey and Wanda unleash their maternal instincts on an unwanted pet left at the Ruby.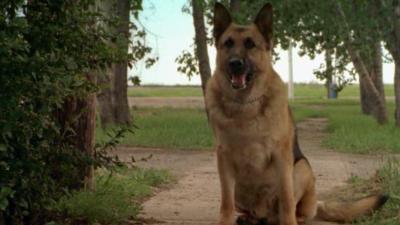 #22 - The Littlest Yarbo 7.91
Season 3 - Episode 5
Hank believes a dog that helped him is The Littlest Hobo of TV fame, and sets about to prove it, but is constantly outwitted. Brent has problems deciding on what the travel mugs for Corner Gas and The Ruby should look like and thinks that he's being outwitted. Karen and Davis feel their position is threatened when some firefighters arrive in Dog River.
#23 - Hurry Hard 7.90
Season 2 - Episode 11
The Leroy family has long been a proud and ineffective curling dynasty but this year a schism in the ranks has Brent and Oscar skipping different rinks. Then when a local senior's hip replacement creates a shortage of female curlers, Lacey finds herself the hottest rookie prospect in the league. Meanwhile Karen is put in charge of safeguarding the famed curling trophy - the Clavet Cup - which turns out to be harder than she thought.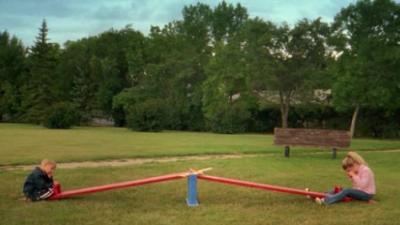 #24 - Bean There 7.89
Season 3 - Episode 18
The children's park in Dog River is going to the dogs, making it unsafe for the kids. Brent comes up with the idea of having a jelly bean jar contest, which everyone likes, until the jelly beans cause strife in the community. Davis relives some of his favourite movies when a convoy of truckers comes through Dog River. Hank joins a new club, which requires him to tell one little lie, which then leads to more and more lies; he somehow manages to involve Wanda into his web of deceit.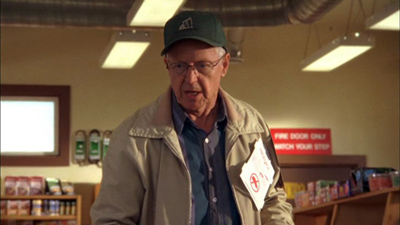 #25 - Game, Set and Mouse 7.89
Season 5 - Episode 9
Oscar is on a mission to get rid of an errant mouse that has found its way into Corner Gas, but Davis has a soft spot for the little rodent. Wanda hurts her back, and both Emma and Karen try to help her, but aren't very successful. Lacey spoils things for Brent and Hank when they come up with a new game.