Chicago P.D.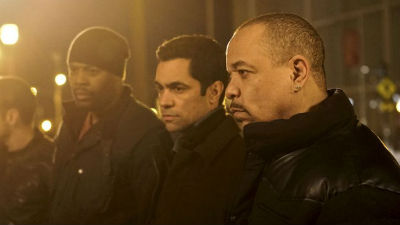 #1 - The Number of Rats (2) 8.30
Season 2 - Episode 20
Benson has traveled into Chicago to help Voight and intelligence with a rape/murder case that is frighteningly similar to a case from New York a decade ago. She calls in Fin and Amaro to assist. The prime suspect, Yates is let go after rigorous questioning. He then requests a meeting with Lindsay and he warns of unintended consequences from what intelligence is doing. (We Called Her Jellybean (1) aired on Chicago Fire, season 3, episode 21. Daydream Believer (3) aired on Law & Order: Special Victims Unit, season 16, episode 20.)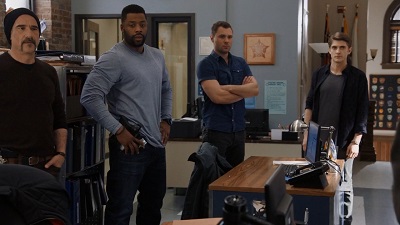 #2 - Start Digging 8.24
Season 3 - Episode 23
In the Season 3 finale, the team investigates the murder of a single mom who was in contact with Voight's now-reformed son, who was himself brutally assaulted. Meanwhile, Roman makes a major decision and Crowley plans to make changes within the unit.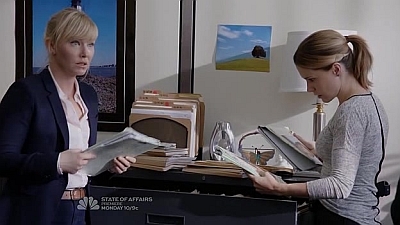 #3 - They'll Have to Go Through Me (3) 8.23
Season 2 - Episode 7
The intelligence unit is joined by detectives from New York's SVU to help solve the pedophile ring case. Ruzek, Amaro, Halstead and Antonio continue to hunt for the link to foster care and child trafficking. Burgess and Roman try to find the shooter from the hospital after using surveillance footage to identify him. Platt shows her deep respect for police and the dangerous work they do by honoring their fallen brother. (Nobody Touches Anything (1) aired on Chicago Fire, season 3, episode 7. Chicago Crossover (2) aired on Law & Order: Special Victims Unit, season 16, episode 7.)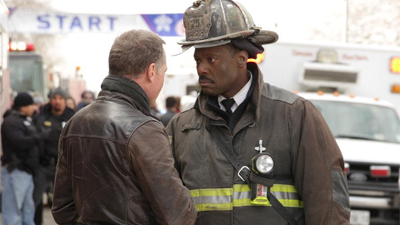 #4 - 8:30 PM (2) 8.19
Season 1 - Episode 12
The Intelligence Unit works to find the bombers. Even with government agencies in the mix, Voight and his team work the case from their own angles and connections. Lindsay and Antonio question doctors who handled the transplant surgery for an Ambassador from Syria, but no clues emerge. Olinsky gets some solid intel and the team work from there. It's a race against time as they realize there may be additional bombs targeted to detonate. Meanwhile Burgess sits vigil for her niece whose life hangs in the balance. (A Dark Day (1) aired on Chicago Fire, season 2, episode 20.)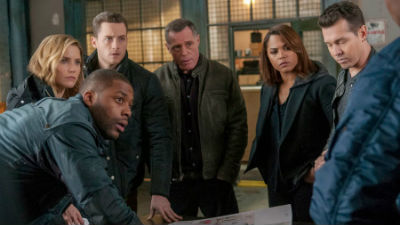 #5 - A Little Devil Complex (2) 8.15
Season 2 - Episode 13
Antonio and his sister Gabriela go to the office of Elliot Gish, the man they believe started the fire that killed Shay. Intelligence, along with patrol officers Burgess and Roman, put pressure on Gish to confess. Lindsay approaches Voight about returning to Intelligence when she realizes that the task force isn't what she thought it would be. Desk Sgt. Platt has everyone curious why she's being overly cheery, friendly and nice. (Three Bells (1) aired on Chicago Fire, season 3, episode 13.)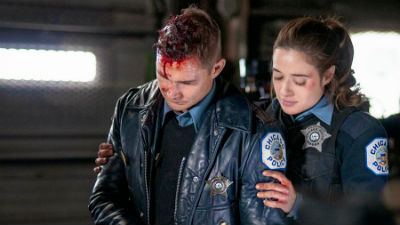 #6 - What Do You Do 8.14
Season 2 - Episode 15
Burgess begins to regret her recent decision to stay on the beat. While at a convenience store she sees some suspicious activity and pursues it without calling in for backup. It's a slow day in Intelligence as they spend their time receiving taser certification.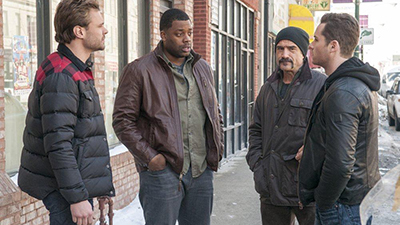 #7 - A Beautiful Friendship 8.14
Season 1 - Episode 15
Atwater is settling into his new gig on intelligence as Antonio is relegated to desk duty while recovering. Lindsay finally realizes she has no way out and confides in Voight for help. Meanwhile Jin is confronted about his secret meetings with Stillwell.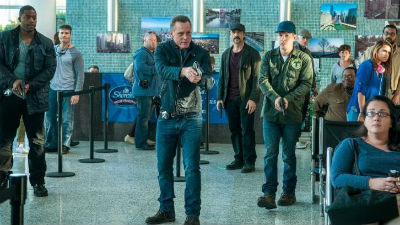 #8 - An Honest Woman 8.13
Season 2 - Episode 5
While trying to help out, Olive Voight is attacked and taken. Ruzek and Atwater prove they belong on the team when they demonstrate smarts and savvy tracking down a lead that will hopefully bring them to Voight. Burgess and Roman try to track down a girl who runs off with a police badge.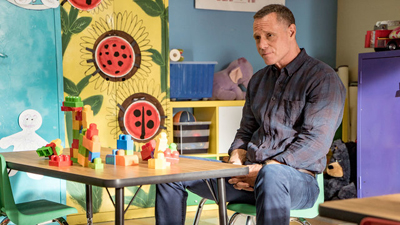 #9 - The Silos 8.11
Season 4 - Episode 1
Intelligence investigates a gruesome case. Upon further examination, it appears the victim was wearing a CPD-issued wire at the time of his death. Meanwhile, Burgess meets her new partner, Julie Tay, who came from one of the worst assignments in the city. Together they respond to their first call, and Tay shares details of her past. Additionally, Commander Crowley confronts Lindsay about why she and Voight were at that location on the night that Intelligence pursued Justin's killer.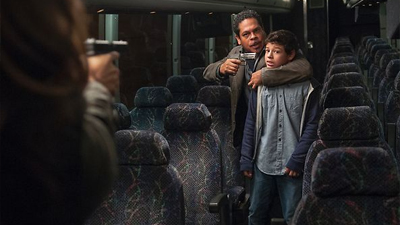 #10 - Wrong Side of the Bars 8.10
Season 1 - Episode 2
Antonio's son was kidnapped and he has a feeling the Columbian drug gang is to blame. Pulpo, the Columbian gang leader, is being held in jail and suggests his release may trigger the release of Diego. During the investigation, Halstead learns some new information about Lindsay. Voight offers Antonio a new approach to get information on Diego's whereabouts.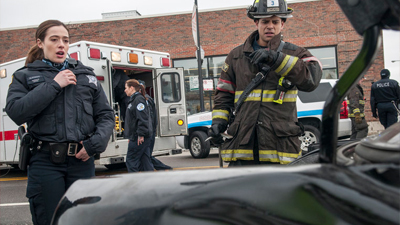 #11 - At Least It's Justice 8.10
Season 1 - Episode 10
Voight pulls Halstead's badge when Lonnie Rodiger is found dead. After a car accident Severide and Clarke discover the torso of Dr. Elliot who has been instrumental in putting away high profile criminals. With Intelligence down one Sumner is given an opportunity to prove herself. Meanwhile during all the investigation Lindsay and Severide share a moment.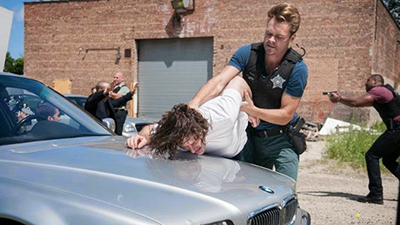 #12 - Call It Macaroni 8.09
Season 2 - Episode 1
As the Sheldon Jin murder investigation moves forward, Voight is under close watch by Internal Affairs but he's still in complete command of the intelligence unit. A routine undercover job becomes anything but when Voight's SUV is T-boned while trailing an armored car carrying Ruzek. Burgess meets her new partner, Sean Roman and tension is high from the start, and she soon realizes there's more to his story. After a long day, Lindsay pays a visit to someone she hasn't seen in a very long time.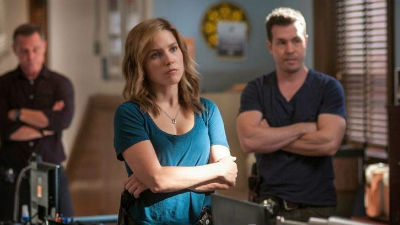 #13 - The Weigh Station 8.08
Season 2 - Episode 3
The bounty on Halstead's head becomes a serious reality as an innocent bartender takes a bullet meant for him. Olinsky tries to reason with Bembenek to call off the hit. Voight and the team keep this investigation in-house to find the hired assassin. After a tense interaction at district, Platt and Nadia come to an understanding.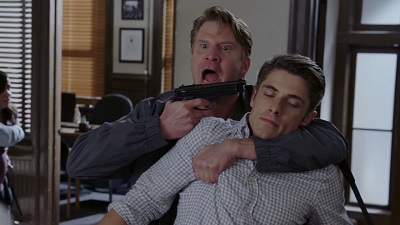 #14 - Actual Physical Violence 8.07
Season 3 - Episode 3
The team is terrorized by a gun-wielding father who is desperate to find his missing daughter. Bunny stirs up accusations of misconduct from Voight's past.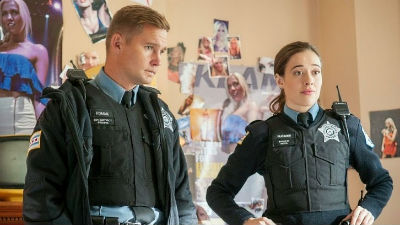 #15 - Called In Dead (1) 8.06
Season 2 - Episode 9
A friend of Nadia's leads the intelligence unit to a huge heroin bust. Unfortunately this bust results in Olinsky arriving home to find the suspects are holding his wife. Voight and the team think they've found a common thread with the suspects but it's not who they think. Meanwhile Burgess and Roman are given an assignment where they get paired with a K-9 officer, Jenn Cassidy who is Roman's former partner and girlfriend.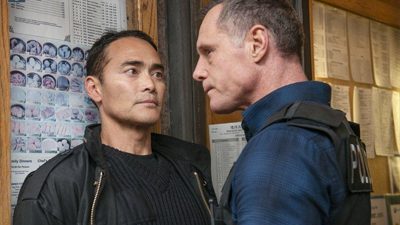 #16 - Different Mistakes 8.06
Season 1 - Episode 8
Voight is assigned a new Internal Affairs handler, Stillwell who proves to be suspicious of Voight's actions. During an investigation involving a gambling ring Voight is forced to work with his former partner from the Gang Unit, Shi. At the same time Halsted remains fixated on Lonnie Rodiger and enlists Jin's help to gather more information. Meanwhile, Ruzek's inflated ego leads Olinsky to take him down a peg and offer a great opportunity to Atwater.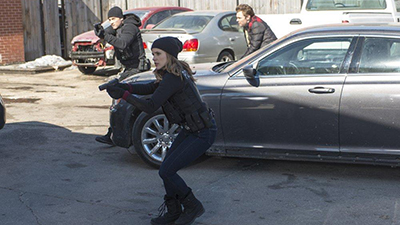 #17 - The Docks 8.05
Season 1 - Episode 14
As Antonio's life is now in question, Voight and Platt open up about their pasts. Jin is caught while tinkering with Voight's computer and uses the only scapegoat possible to keep him in the clear. At the same time with Charlie back in town Lindsay realizes she's going to have to come clean about a few things. Halstead finally gets answers he's been wanting about Voight's and Olinsky's past.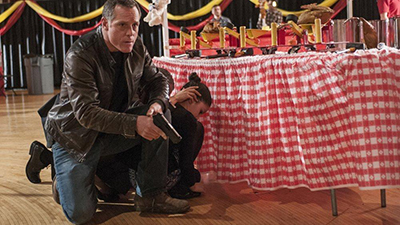 #18 - My Way 8.05
Season 1 - Episode 13
Commander Perry notifies the Intelligence unit that Pulpo has been released to help track down a dangerous cartel leader. This doesn't sit well with our team as he kidnapped one of their own and no love is lost between sides. Meanwhile, Ruzek gets some difficult news as a blast from Lindsay's past comes back, giving us a glimpse at where she came from. Voight reminds her that she's come too far to screw it up. At the same time we learn something about Jin that is bound to be a problem.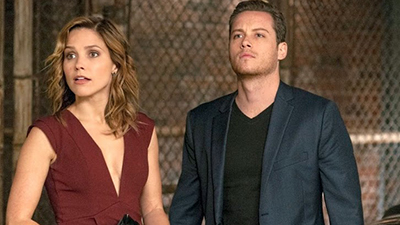 #19 - Assignment of the Year 8.05
Season 2 - Episode 8
While Antonio continues his off-duty security job for Asher and Layla, Asher is killed. While they work the case, Halstead and Lindsay go undercover in a rather uncomfortable location. Kot shows up to ask Lindsay for an answer.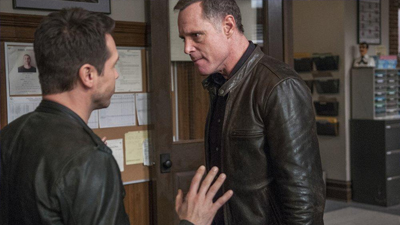 #20 - The Price We Pay 8.02
Season 1 - Episode 7
The Fitori murder case is brought to the intelligence unit and Voight's son, Justin, may be involved. Gradishar fills Antonio in on the arrangement between Internal Affairs and Voight which increases friction between Voight and Antonio. Back at the precinct Ruzek helps Burgess get back at desk sergeant Platt.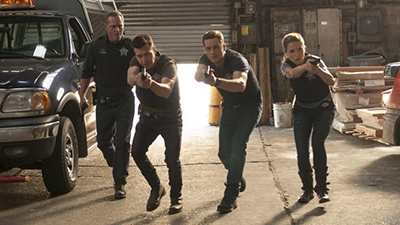 #21 - Get My Cigarettes 8.01
Season 2 - Episode 2
Intelligence begins to look into a string of murders where the victims have a dollar bill pinned to their chests. Thanks to some digging by Ruzek, Voight learns his friend was involved in some shady business dealings. Antonio and Halstead follow-up on some leads that help focus in on the culprit and motives for the murders. Burgess and Roman investigate a series of house break-ins and get some help from Desk Sgt. Platt.
#22 - Conventions (2) 8.00
Season 1 - Episode 6
Voight and Antonio enlist the help of agents at the Special Victims Unit in New York, Fin and Rollins, to help track down the culprit of a series of rape/murders. Burgess has an opportunity to prove herself to Intelligence. Elsewhere Lindsay enlists the help of Halstead to act as her date for her high school reunion to get back at an old rival. (Comic Perversion (1) aired on Law & Order: Special Victims Unit, season 15, episode 15.)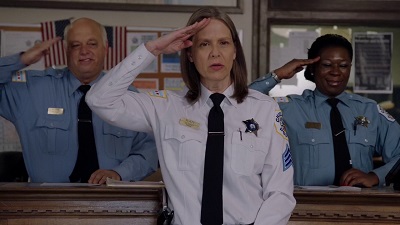 #23 - You Never Know Who's Who (2) 7.99
Season 3 - Episode 6
The team investigates a band of rogue operatives.
#24 - Chicken, Dynamite, Chainsaw 7.98
Season 2 - Episode 4
Two teenage girls have gone missing and the team know the clock is ticking to find them. Halstead, Antonio and Lindsay investigate a tenement which gives them a much needed lead. Voight brings the father of one of the girls to district in order to get some honest answers. Platt puts Roman and Burgess on gun buy-back duty where they ask questions when they aren't supposed to.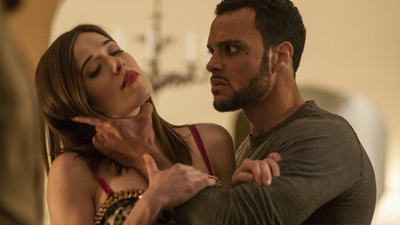 #25 - Turn Off the Light 7.98
Season 1 - Episode 11
Voight and the team discover a massacre, eight million in cash stolen and two wounded men in a clearing house. During questioning, one guy, Perko, provides some intel that is key to the case and leads Antonio to realize that two gangs were involved. Burgess steps up to help the unit and prove herself to Voight. Meanwhile, a softer light is cast on Platt when she enlists the help of Ruzek.