Chicago Fire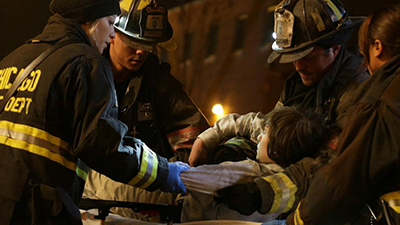 #1 - Real Never Waits 8.47
Season 2 - Episode 22
A fire at a boarding school leaves Lt. Severide shaken and wondering if he could have done more. Meanwhile, with the firehouse in full support of Dawson as she retakes the fireman's exam, Lt. Casey attempts some political maneuverings on her behalf. Elsewhere, Mills looks for answers about his father's mysterious past and Chief Boden's grand plans take a detour.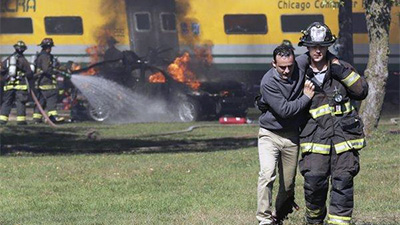 #2 - No Regrets 8.40
Season 2 - Episode 7
When a tanker collides into a commuter train that subsequently crashes into a warehouse, the firehouse is called to the horrific scene that tests everyone to the limits as life and death hangs in the balance. With the ultimatum in place for him or the firehouse, Boden is tasked with making life-changing decisions regarding his future. Severide learns more about Katie, the young woman he saw with his father. Meanwhile, Shay and Dawson are still at odds and Casey's responsibility of being a surrogate father takes a sharp turn.
#3 - Not Like This 8.40
Season 2 - Episode 10
All seems lost with firehouse 51 on the verge of closing its' doors, thanks in no small part to Gail McLeod, but Chief Boden and the rest of the house refuse to allow themselves to sit by and let it happen. An emergency call to an apartment structure fire tests everyone's limits and puts the squad in harm's way. Meanwhile, Dawson receives some life-changing news and union president Greg Sullivan makes headlines, which has an immediate impact on Mouch.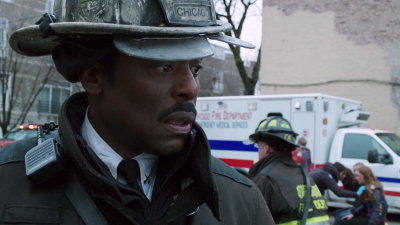 #4 - Leaders Lead 8.39
Season 1 - Episode 22
A frustrated Severide, turns to an unlikely ally to resolve his current dilemma. Casey begins to find satisfaction in his personal life, while Mills and Dawson face personal challenges. Meanwhile, the squad is called to the scene of a harrowing apartment building collapse.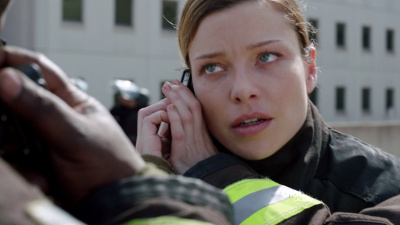 #5 - A Hell of a Ride 8.37
Season 1 - Episode 24
When a call comes in from the Cook County jail, the squad steps into a volatile predicament and are tasked with trying to defuse an escalating situation. Shay remains hopeful about her baby dreams and Hermann's wife Cindy goes into labor with their fifth child. Meanwhile, Mills and Dawson face key decisions in their personal lives.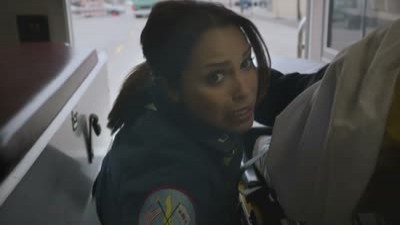 #6 - A Coffin That Small 8.36
Season 1 - Episode 19
Tragedy strikes when a rescue attempt at a tenement building proves unsuccessful, leaving the men and women of firehouse 51 affected by the loss of the victim. Severide's decision to put Mills on the fast track to move from Truck to Squad doesn't sit well with some of the others and tension mounts between Severide and Casey over Heather Darden. Shay and Dawson are forced to deal with a junkie's crazy behavior while on a call and Shay considers a different way to have a family. Meanwhile, the team draws the ire of local drug dealers who threaten the peace and safety of the neighborhood and firehouse.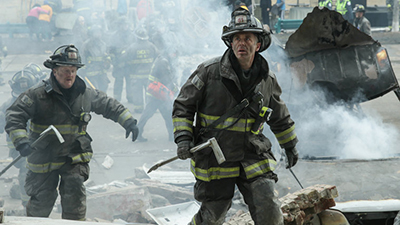 #7 - A Dark Day (1) 8.34
Season 2 - Episode 20
Lt. Casey and Dawson volunteer to help at a charity run at Chicago Medical when a massive explosion sends Chicago into chaos. With one of their own missing in the blast, the firehouse is tested like never before. (8:30 PM (2) aired on Chicago P.D., season 1, episode 12.)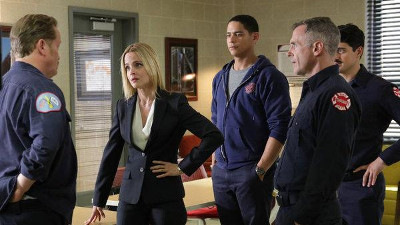 #8 - Joyriding 8.25
Season 2 - Episode 6
While out on a jog, Severide comes across a secluded and empty construction site and encounters a young boy who has been trapped in a backhoe loader and is in dire need of assistance. Boden and McLeod continue to butt heads about the future of the firehouse and Boden breaks news about his future to Casey. Meanwhile, it's election day for the union presidency and Mouch and Greg Sullivan have a debate on Otis' podcast. With rival bar Game Day's future in peril, the finger is being pointed at Molly's.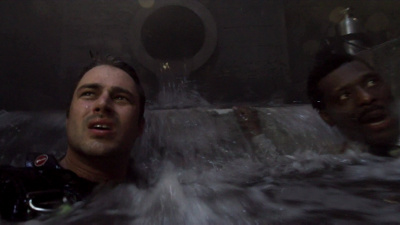 #9 - Let Her Go 8.25
Season 1 - Episode 23
Events force Lieutenant Casey to team up with the Intelligence Unit, now run by Voight, who doesn't appear to have changed his crooked ways after his stint in prison. Shay's excitement at the prospect of becoming a parent grows, while Mills and Dawson face some personal challenges. Meanwhile, the house comes together to support the opening of Molly's.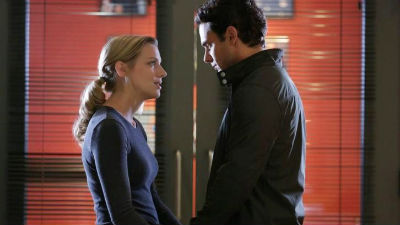 #10 - The Nuclear Option
Season 3 - Episode 5
Casey deals with the aftereffects of his sister's divorce announcement. Dawson and Mills get used to their new roles at Station 51. Brett ponders whether to leave Chicago. The Molly's crew works to get the food truck started.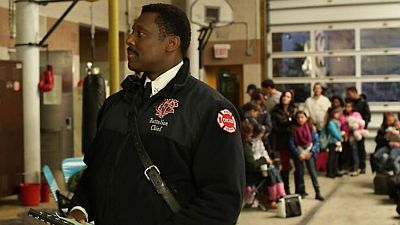 #11 - Tonight's the Night 8.22
Season 2 - Episode 13
When a drunk driver knocks down a transformer, the entire neighborhood is left without power on a frigid Chicago night and members of Firehouse 51 step up to lend their much needed help. While many from the community ride out the night at the station, in the midst of such close quarters, romances speed up and tempers flare. Meanwhile, Casey continues to lie to both himself and Dawson about his condition and the stakeholders in Molly's bicker about the bar's direction.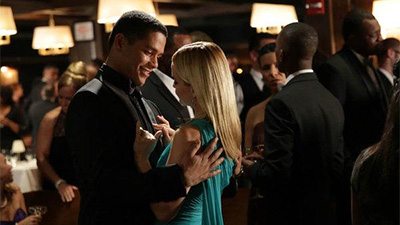 #12 - Rhymes with Shout
Season 2 - Episode 8
When the shooting of a young girl happens in their neighborhood, Cruz and his brother, Leon are forced to think about the gang they have tried to escape. The battle between Chief Boden and McLeod continues to escalate and Isabella convinces Mills to dress up for a fancy gala. Meanwhile, Lt. Casey is sad Dawson won't be coming by as much now that his parental duties are over, Shay is fed up with the firehouse and digs in deeper with Devon and Zoya's visa is expiring, prompting her to come up with an idea.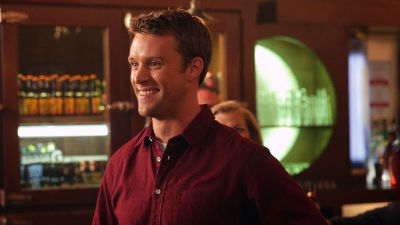 #13 - Nobody Touches Anything (1)
Season 3 - Episode 7
In part one of the crossover with Law & Order: SVU and Chicago P.D., Severide returns from Vegas with a huge surprise that sends ripples through Firehouse 51. Mills wonders if the dangers of Newhouses' off-duty gig are worth the cash returns, while Molly's II is in dire need of a good chef. Members of Firehouse 51 are forced to contend with a house fire, but when the injured owner is rescued from his cellar clutching a suspicious box, Severide brings in Sergeant Voight and Detective Lindsay into the mix for further investigating. (Chicago Crossover (2) aired on Law & Order: Special Victims Unit, season 16, episode 7. They'll Have to Go Through Me (3) aired on Chicago P.D., season 2, episode 7.)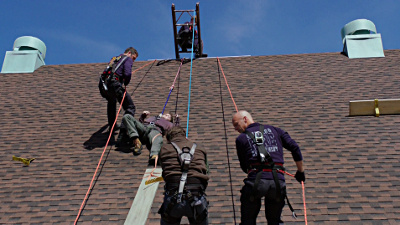 #14 - Hanging On
Season 1 - Episode 5
Casey confronts Detective Voight about his harassing tactics, vowing never to back down, and ends up paying the price for his decision. Dawson faces disciplinary action for her on-the-job conduct. Meanwhile, Severide finds his arm failing him during a rescue at a construction accident, and reaches out to Anna, an old flame and pharmaceutical rep, hoping she might be able to help alleviate his injury problems.
#15 - Arrest in Transit
Season 3 - Episode 9
When the team responds to a semi-truck leaking hydrochloric acid in a busy intersection, Casey and Dawson find their relationship being put to the test. Meanwhile, Severide learns more about Brittany's past and Mouch has some difficulties in his dating life.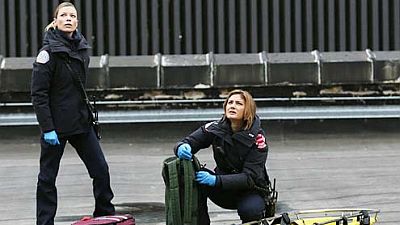 #16 - Out with a Bang
Season 2 - Episode 12
Lieutenant Casey tries to convince himself and everyone around him that he is one hundred percent healthy following his near-death incident in the line of duty. Shay, not wanting to delve into the emotionally traumatic incident, continues to elude a lawyer who wants to speak with her about Daryl's suicide. Meanwhile, Otis and Katie bond over board games, Boden helps out a woman with a negligent landlord and Dawson notices fellow recruit Rebecca Jones undertaking some interesting test-taking techniques at the Academy.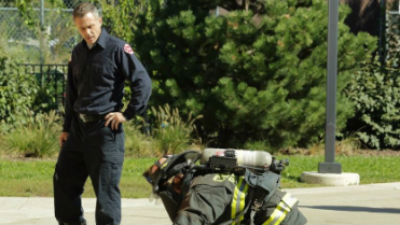 #17 - Madmen and Fools
Season 3 - Episode 6
Casey comes to the aid of his sister Christie and faces down his corrupt brother-in-law, while Brett goes above and beyond for a mother in need. Elsewhere, Mills gets educated on the exciting world of unlicensed private investigation and Dawson begins training with Herrmann.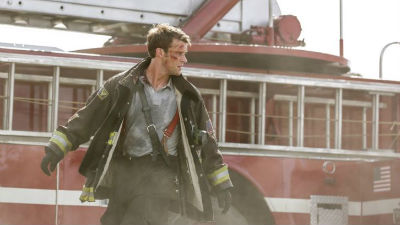 #18 - Just Drive the Truck 8.21
Season 3 - Episode 3
The members of Firehouse 51 and the Austin firehouse clash when trucks collide on the way to a call. Boden comes up with a plan to get Dawson her badge. Mills faces his past and future. The Molly's group hits a speed bump starting the food truck.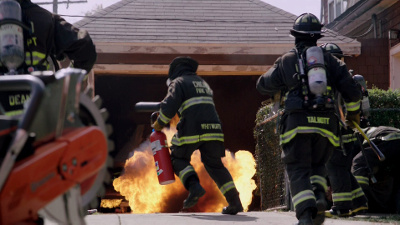 #19 - Two Families 8.19
Season 1 - Episode 7
Everyone in the firehouse is ordered to take a drug test after a call to a daycare center exposes them to a makeshift meth lab, and Severide stalls, not wanting his injury, or the painkillers he takes, to be discovered. Meanwhile, Truck and Squad find themselves pinned down by gunfire while trying to help the victim of a gang shooting, and a deep-fried turkey fire grows from small to explosive when a garage catches fire. Elsewhere, Dawson saves a bleeding man and Casey delivers a baby on the scene of a massive car pileup on the freeway.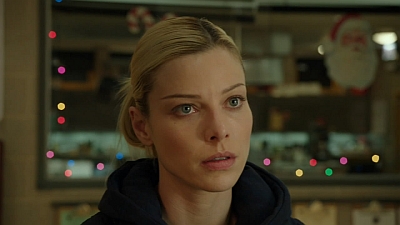 #20 - Merry Christmas, Etc. 8.19
Season 1 - Episode 10
After putting out a kitchen fire in an upscale townhouse, Casey, Herrmann, Mouch, Cruz, Otis and Mills find themselves accused of stealing a $50,000 diamond necklace from the home, touching off an internal investigation. Cruz's brother Leon is caught in the middle of an escalating gang war, leaving Cruz to make a desperate choice to save him. Meanwhile, Dawson invites Casey to her cousin's fancy Christmas party, and a frustrated Shay has reached her limit with Severide.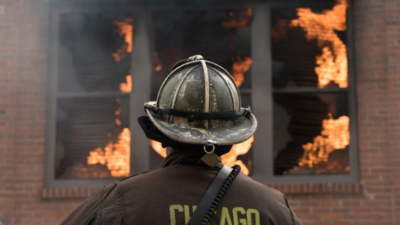 #21 - The Last One for Mom 8.16
Season 4 - Episode 20
Firehouse 51 unites to help a young boy in tragic circumstances. A high-powered political consultant helps Casey navigate a potential scandal. Cruz makes a mistake that nearly costs him his life.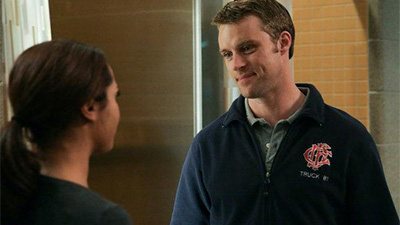 #22 - You Will Hurt Him 8.15
Season 2 - Episode 9
Chief Boden prepares to counterattack McLeod in a final effort to save the firehouse from closure and the romance between Dawson and Casey escalates. Leon is making progress in the gang murder investigation, but Cruz cannot stand being left in the dark by Voight, fearing for his brother's safety. Meanwhile, Severide and Katie bond to make up for lost time and Otis feels uncomfortable living with Severide and Shay after Devon's latest escapade.
#23 - A Little Taste 8.15
Season 1 - Episode 14
Severide finds that he shares a familiar past with Eric Whaley, the Lieutenant who was brought into the firehouse to help out. Dawson lets Shay in on her secret, while Casey deals with family issues. Meanwhile, a bad batch of heroin on the streets has Boden and the team scrambling, while Clarice and Shay find they have a new problem to overcome.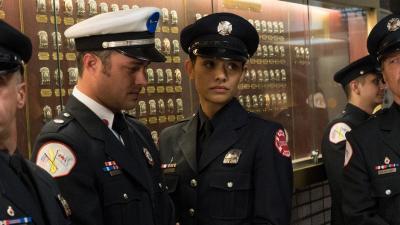 #24 - Superhero 8.14
Season 4 - Episode 23
In the Season 4 finale, Boden and Jimmy are at odds. Kidd deals with her unstable ex. Dawson continues her quest to foster Louie. Casey's new political consultant urges him to think big. The team responds to a dangerous structure fire.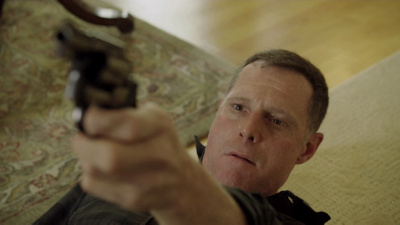 #25 - Rear View Mirror 8.14
Season 1 - Episode 6
Facing suspension, Dawson gets a hand from the same girl she saved through the procedures that landed her in front of the disciplinary board. Lieutenant Casey finds his fuse shortening as Detective Voight stops at nothing to get him to retract his statement. However, when Casey lays his life on the line during an apartment fire, he may have unknowingly caught the break he was needing.