Charlie's Angels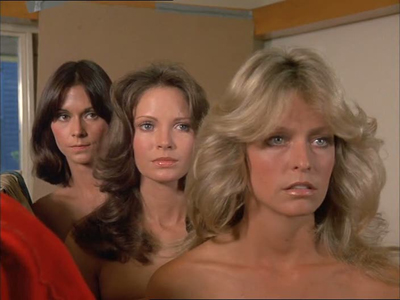 #1 - Angels in Chains 8.92
Season 1 - Episode 4
The Angels go behind bars to uncover a scheme at a prison-farm in a corrupt small town where rich women are enslaved for their fortunes and then killed.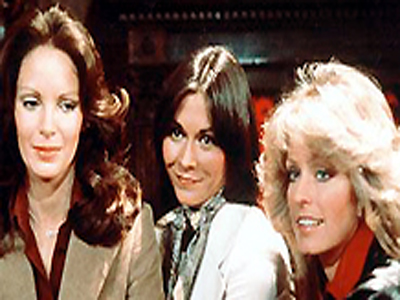 #2 - I Will Be Remembered 8.25
Season 1 - Episode 20
The Angels go undercover on the set of an aging movie star's comeback film to catch thieves who want to steal the actress' valuable artwork.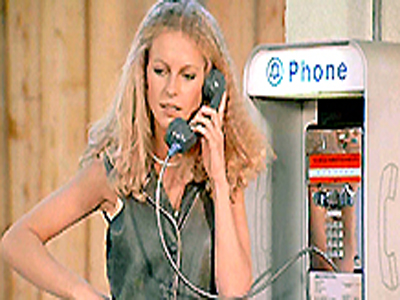 #3 - Angels on the Air 8.00
Season 2 - Episode 10
When someone tries to kill a radio newswoman, the station turns to Charlie for help. Because their voices are similar, Kelly takes over the newswoman's on-air duties, while Kris and Sabrina check up on some of the threats she's been receiving.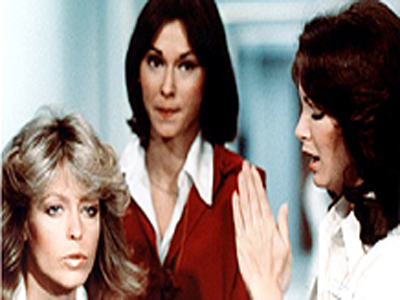 #4 - Terror on Ward One 8.00
Season 1 - Episode 18
Jill and Kelly pose as student nurses to catch a rapist who has been terrorizing a hospital night watch. Sabrina plays a local magazine writer working on a story, and Bosley enters the hospital as a patient with a bone spur.
#5 - Rosemary for Remembrance 8.00
Season 3 - Episode 23
Ex-mobster Jake Garfield has just been released from prison for the murder of his wife. He claims that he was framed by a racketeer named Renaldi, so his nephew hires the Angels to investigate.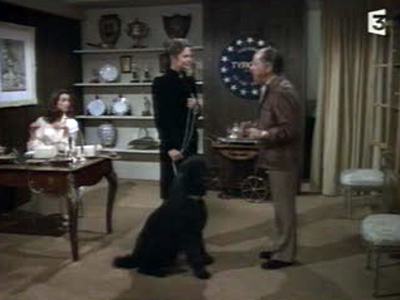 #6 - Homes, $weet Homes 8.00
Season 4 - Episode 18
When a wealthy Beverly Hills couple is robbed of valuable Egyptian artifacts, the Angels suspect the real estate baron, Barry Kingsbrook.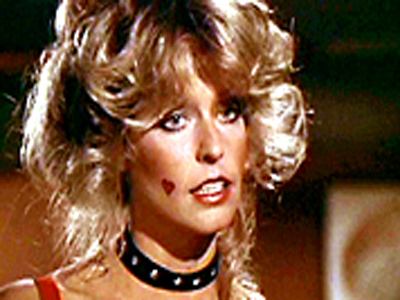 #7 - Lady Killer 8.00
Season 1 - Episode 8
Jill becomes a candidate for the centerfold of Feline Magazine, hoping to tempt the murderer of two models.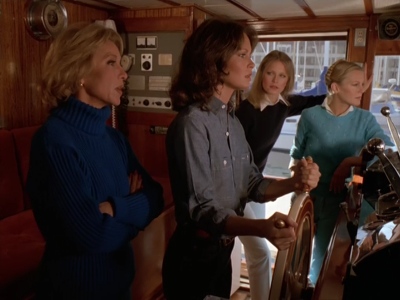 #8 - Cruising Angels 8.00
Season 4 - Episode 13
Bosley and the Angels are sent to transfer Charlie's 100-foot yacht to Miami, only to find it stolen and mysteriously returned. They find blood on the deck and gold hidden on board.
#9 - The Mexican Connection 7.94
Season 1 - Episode 2
The Angels head to Mexico in search of a downed plane full of heroin. While trying to find the only survivor of the crash, they end up in the crossfire between two warring heroin dealers.
#10 - The Killing Kind 7.93
Season 1 - Episode 6
The Angels pose as employees and guests of an exclusive hotel-resort to solve the murder of an investigative reporter.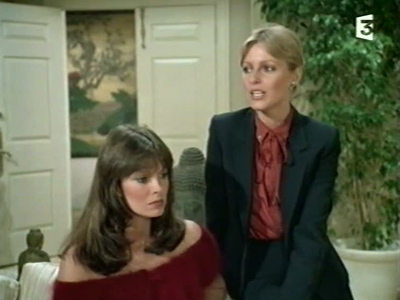 #11 - He Married an Angel 7.50
Season 5 - Episode 9
The Angels are hired by two sisters to track down a con artist who swindled them out of $100,000.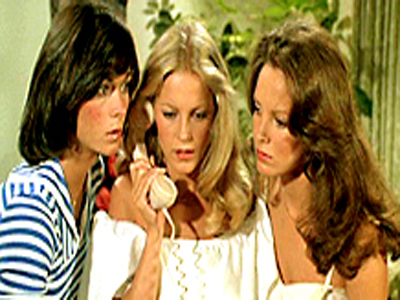 #12 - Angels in Paradise (2) 7.50
Season 2 - Episode 2
The new team's first assignment- find Charlie, who has been kidnapped during his vacation in Hawaii. Sabrina, Kelly and Kris follow teh kidnapper's instructions and meet their ""client"", Leilani Sako, a smuggler who orders the Angels to break her husband, Billy, out of jail in exchange for Charlie's release. They do the job as directed, but by then Charlie is taken from Leilani's clutches by a rival smuggling gang led by the crude Mr. Blue.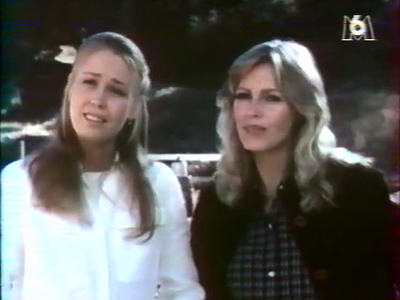 #13 - Moonshinin' Angels 7.50
Season 5 - Episode 8
The Angels are sent to the deep south to investigate problems between two long-feuding families of bootleggers.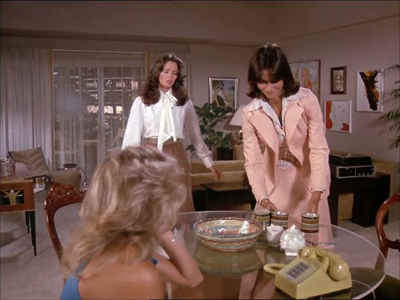 #14 - Target: Angels 7.50
Season 1 - Episode 5
Running from an unknown assassin, the Angels hide out in Charlie's mansion only to discover that they've led the killer to his real target, Charlie.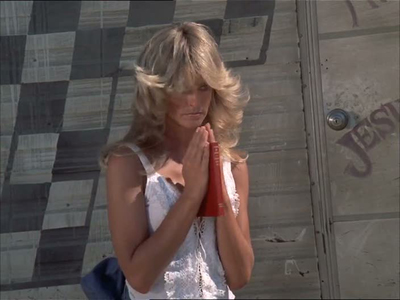 #15 - Hellride 7.44
Season 1 - Episode 1
Sabrina pretends to be a racecar driver when the girls go undercover to investigate a conspiracy surrounding the death of a female racer.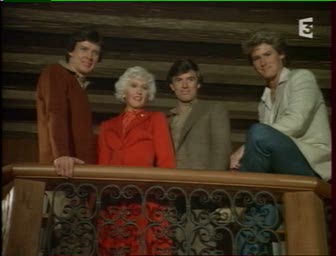 #16 - Toni's Boys 7.40
Season 4 - Episode 24
After a number of attempts on the Angels' lives, Charlie hires Antonia Blake to protect them. Toni's boys are expert detectives but the Angels resist their orders to stay undercover and not venture out of Toni's mansion.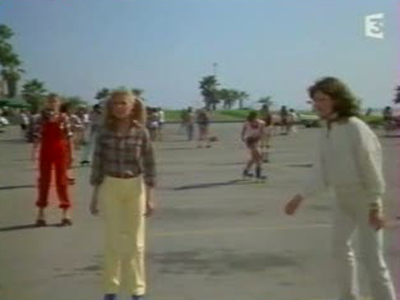 #17 - Angels on Skates 7.33
Season 4 - Episode 10
The Angels don roller skates to investigate the disappearance of roller dance favorite Rita Morgan.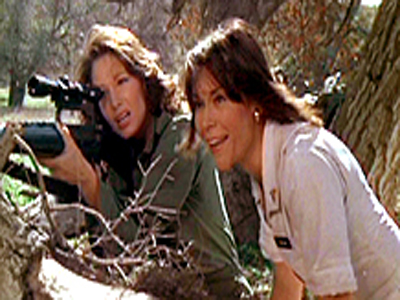 #18 - Bullseye 7.31
Season 1 - Episode 9
The Angels enlist in the military to uncover a drug-profiteering scheme run by a cruel drill sergeant and a crooked military physician.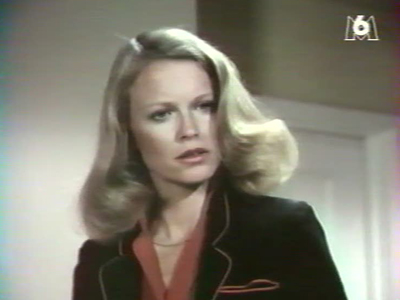 #19 - Angels on Campus 7.25
Season 4 - Episode 11
When two girls from Tiffany's sorority disappear, the Angels find themselves back in college trying to unravel a suspected white slavery ring.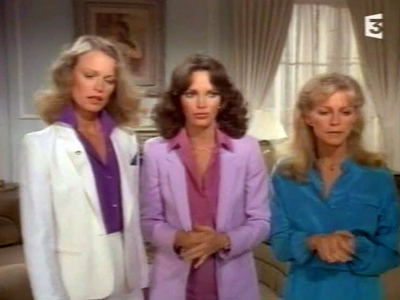 #20 - Love Boat Angels (1) 7.25
Season 4 - Episode 1
Five million dollars worth of gold and bronze artwork is stolen in spectacular fashion from the Los Angeles Harbor. The insurance company that covered the artwork sends an agent to brief the Angels, and Charlie sends them on a Carribean cruise to intercept the dashing thief, Paul Hollister, and his accomplice, Wes Anderson. With Sabrina now married and retired from detective work, Kelly and Kris are joined by a new recruit, Tiffany Welles. Bosley stays in LA to trail Eleanor Case, the fence for the merchandise.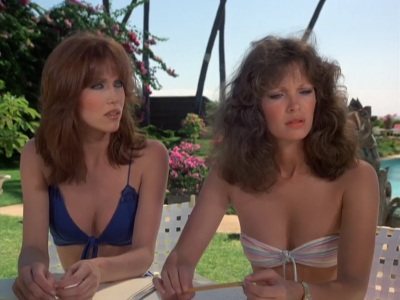 #21 - To See an Angel Die 7.20
Season 5 - Episode 3
The Angels check into their hotel in Hawaii. When Kris goes out to get some champagne to celebrate Julie's joining the team, she is driven off the road and kidnapped.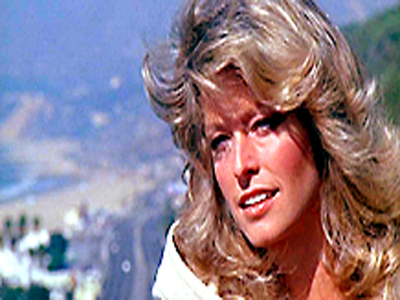 #22 - Angel Trap 7.00
Season 1 - Episode 13
The Angels try to stop an assassin intent on killing members of the WW II French underground. Sabrina poses as the girlfriend of the next victim.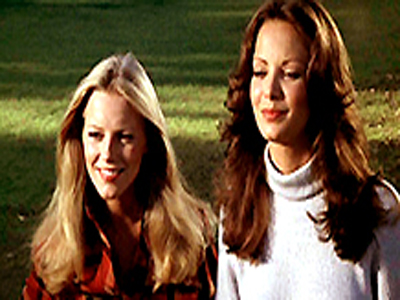 #23 - Angel in Love 7.00
Season 2 - Episode 8
Sabrina falls in love with Doug O'Neal at the Utopia West resort who then becomes a suspect in a murder that the Angels are called to investigate.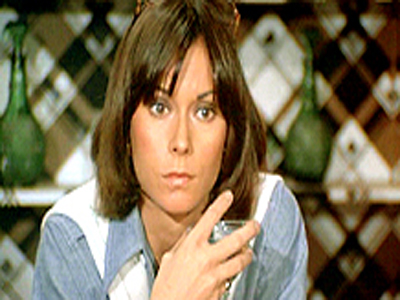 #24 - The Vegas Connection 7.00
Season 1 - Episode 17
The Angels roll into Las Vegas disguised as a casino auditor and two aspiring showgirls. With Bosley playing the role of a big-spending gambler, the girls set a trap for a con artist.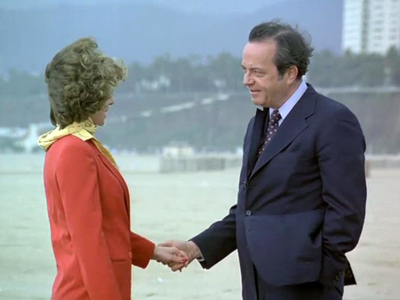 #25 - Angels in Waiting 7.00
Season 3 - Episode 22
After being called predictable, Bosley becomes annoyed and challenges the Angels to a game of hide and seek. He meets an attractive woman named Ellen before phoning in his first clue to the Angels. The two become the target of someone who's not playing games.