Catfish: The TV Show
#1 - Dejay, Malik & Josiah 7.23
Season 5 - Episode 1
Nev and Max get two catfishes for the price of one when they discover that Dejay and Malik are being played by the same guy. Sparks fly as they discover just how explosive a love triangle can be.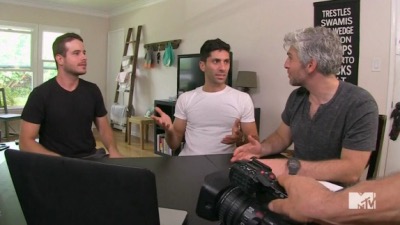 #2 - Andrew & Zach
Season 5 - Episode 20
#3 - Jeanette & Derick 7.25
Season 5 - Episode 2
Mama doesn't always know best. Concerned daughter, Shuntay, enlists the help of Nev and Max after her mother, Jeanette, begins talking about marriage and uprooting her family to be with a man who refuses to meet in person.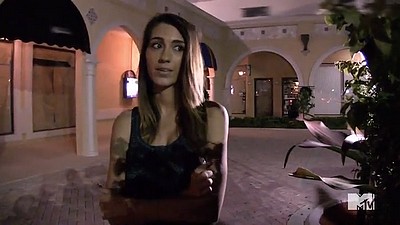 #4 - Antoinette & Albert 7.43
Season 3 - Episode 3
A year after meeting "T-lights" on Instagram, "instaceleb" Antointette is ready to take things to the next level and meet "T-lights", but he always brushes off the idea. Is "T-lights" really the online celebrity he claims to be?
#5 - Courtney & Isaak 7.02
Season 4 - Episode 2
Courtney previously cut things off with Isaak, a guy she met online. Isaak won't let up, and is doing everything he can to reel Courtney back in. Cassidy Wolf joins Nev to make sure Isaak leaves Courtney alone for good.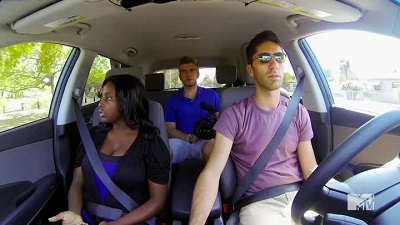 #6 - Cassie & Steve 7.72
Season 2 - Episode 1
Following the brutal murder of her father, Cassie's life was on a downward spiral of alcohol, drug abuse, and promiscuity. Then one day she received a Facebook message from Steve. He became the positive influence Cassie needed, teaching her to love herself and change her lifestyle for the better. Their relationship intensified and Cassie even asked Steve to marry her — and Steve accepted. Cassie desperately wants to meet her fiancé, but Steve is always too busy to video chat — let alone get together with her.
#7 - Lauren & Derek 8.28
Season 2 - Episode 4
Lauren met Derek on MySpace nearly 8 years ago. Since then she's relied on him for everything — Derek's funny and caring, and he even supported Lauren after she had a baby with a now former boyfriend. Lauren knows that Derek is the man of her dreams and she can't wait to take the next step with him. The only problem is, they've never met in real life or even video chatted. Every time she's tried to see Derek he's always had an excuse. Lauren strongly believes that Derek could be her future husband and she feels that he can be a good father to her three-year-old son.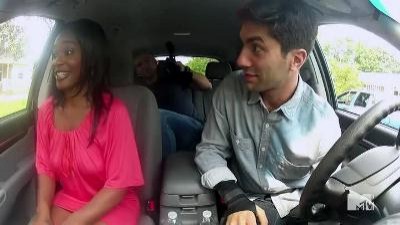 #8 - Trina & Scorpio 7.58
Season 1 - Episode 2
Exotic dancer Shawnise aka Trina, met fellow exotic dancer Lee aka "Scorpio" on MySpace and had been talking for over a year and never met.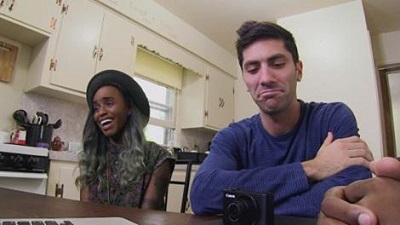 #9 - Harold & Armani 7.32
Season 4 - Episode 3
Harold found his match with a beautiful jock named Armani. Although the two live in the same neighborhood, they've never met. Nev is joined by recording artist Angel Haze to help Harold finally get together with his girl.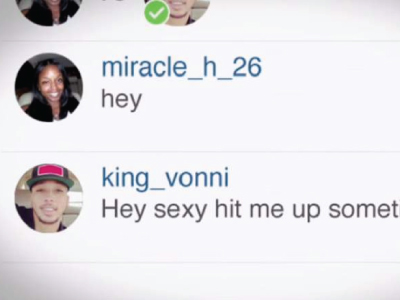 #10 - Miracle & Javonni 7.22
Season 4 - Episode 1
Smart, single mom Miracle fell hard for Javonni, a dreamy-eyed Instagrammer. With Max on hiatus, Nev teams up with TV personality Charlamagne to take Miracle on a hunt for the man of her dreams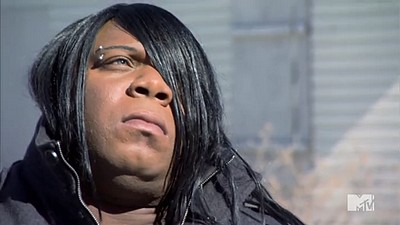 #11 - Antwane & Tony 7.31
Season 3 - Episode 2
Carmen is concerned about her cousin Antwane's 3-year romance with a man named Tony. Antwane lives a virtually pre-digital age existence making Tony's true identity difficult to reveal. Is Tony really who he says he is?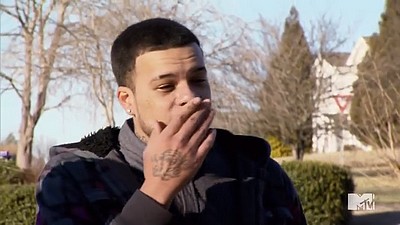 #12 - Craig & Zoe 7.55
Season 3 - Episode 1
Craig met Zoe on Facebook and quickly developed a deep relationship with her. But things turned sour when Zoe began demanding passwords and hacking his accounts. Craig is determined to find out who he really gave his heart to.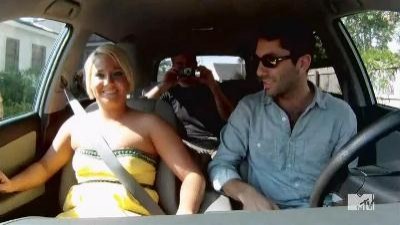 #13 - Sunny & Jamison 7.45
Season 1 - Episode 1
Nursing student Sunny met and fell in love with model "Jamison" or "RJ" while chatting on Facebook, but they had never met in the 8 months they had talked.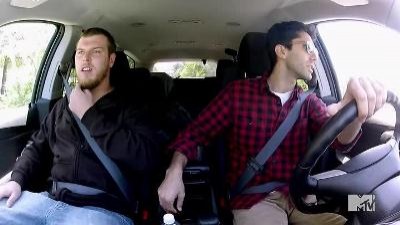 #14 - Jarrod & Abby 7.26
Season 1 - Episode 5
Jarrod is a divorced father from Georgia who met and fell for a blonde girl on Facebook named "Abby". Jarrod told Nev that he had even proposed to Abby and she said yes.
#15 - Brendan & McKenna 7.42
Season 5 - Episode 4
Karrueche Tran helps track down the truth when a guy wonders whether his online love is real.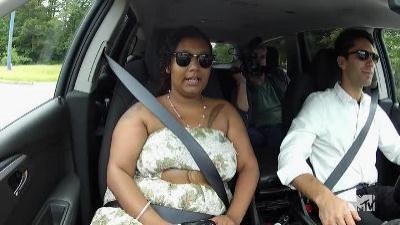 #16 - Jasmine & Mike 7.57
Season 1 - Episode 4
Jasmine had been texting "Mike" for 2 years, though they had never met or talked on the phone.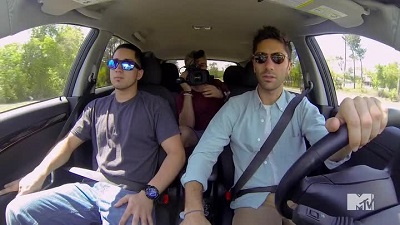 #17 - Ramon & Paola 7.82
Season 2 - Episode 3
Ramon spends most of his time in a dead-end job in a town that he's struggling to escape. His one shining glimmer of happiness is Paola, a girl he met on Facebook and established an exclusive online relationship with. After many failed attempts to video chat with Paola, she finally relented and connected with Ramon briefly. However, Ramon saw a completely different-looking girl on his video screen before she hung up -- and he's been baffled ever since.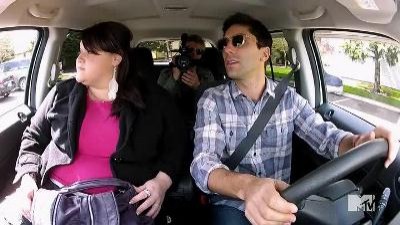 #18 - Kim & Matt 7.33
Season 1 - Episode 3
Kim had been talking to Matt for over 10 years when she contacted Nev for help to meet him. She is in a relationship with a man named Scott, who knows about Matt. Kim opens up to Nev that the love of her life Steven committed suicide and that Matt helped her through the grief.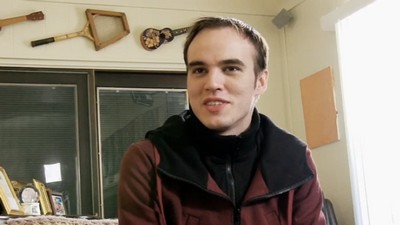 #19 - John & Kelsey 7.62
Season 3 - Episode 6
John is ready to leave Detroit but one thing holds him back: Kelsey. The two have never spoken outside of online chats but John is sure she's the one. With such a big life change in front of John, can he include Kelsey in plans?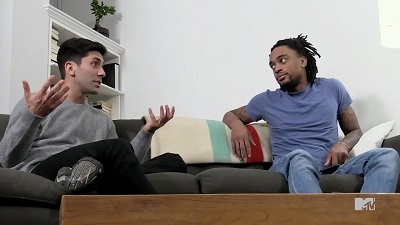 #20 - Michael & Chanelle 7.19
Season 5 - Episode 6
Michael felt he had no time for a relationship, but love appeared in a DM. Chanelle is the light he's needed in his life, but out of the blue she's disappeared, leaving only Nev and Max to help him find his missing love.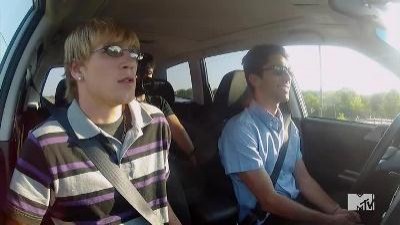 #21 - Joe & Kari Ann 7.49
Season 1 - Episode 7
Nev helps Joe meet the girl he's been talking to who says she is former Miss United States Teen 2003, Kari Ann.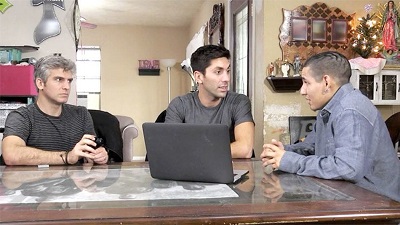 #22 - Felipe & Jasmine 7.21
Season 4 - Episode 6
Single father Felipe is ready to settle down and expand his family with his online love, Jasmine. The two have been talking for eight months and have never met. Max Joseph joins Nev to find out if Jasmine is who she says she is.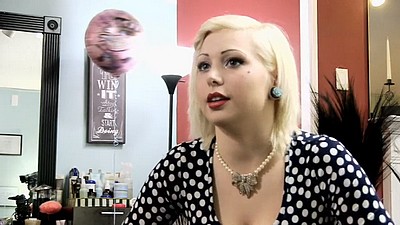 #23 - Solana & Elijah 7.61
Season 3 - Episode 7
Solana wants to take her relationship with her boyfriend Danny to the next level but she can't stop thinking about her online love Elijah. His photos were used in so many profiles that Solana has to know is this the real Elijah?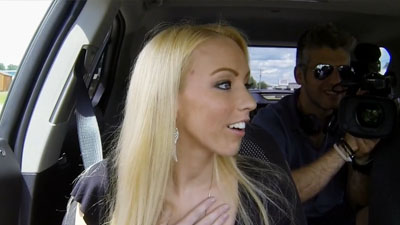 #24 - Jesse & Brian 7.55
Season 2 - Episode 8
When Jesse was introduced to Brian on Facebook, she thought she'd hit the jackpot. Brian is a former Marine, a true gentleman, and handsome to boot. They made plans to meet and Jesse drove hundreds of miles to see him, but Brian never showed up and stopped answering her calls. The next day, Jesse begged Brian to explain why he stood her up, but he refused to give a reason. Now, three years later, Brian has asked her to move halfway across the country to live with him. Jesse feels that Brian could be the perfect guy for her and she's ready for a fresh start.
#25 - Leuh & Justin 7.59
Season 5 - Episode 3
Since Leuh saw surfer Justin it's been insta-love ever since. But after 2 failed attempts to meet up, she's desperate to figure out if Justin really is the man of her dreams or is she one in a long line of online lovers.