Captain Tsubasa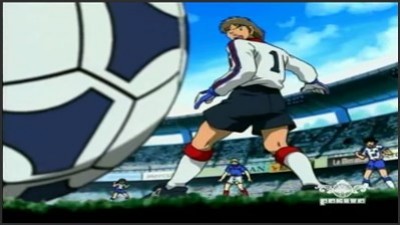 #1 - Painful Yellow Card
Season 8 - Episode 1
Tsubasa protests the referee for Soda's yellow card and ends up getting one for himself. France scores a penalty kick and Japan tries to catch up with 10 players. However, the referee gives all close calls to France, and cancels Japan's three goals. France adds another score and the first half is over. The Japan team is frustrated back in the locker room. Tsubasa's worried but remembers Roberto's word of wisdom.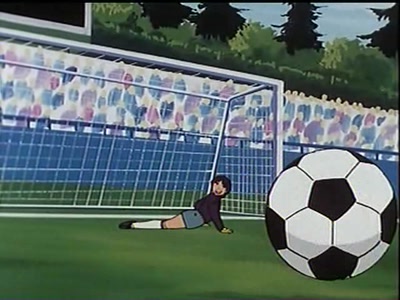 #2 - The Secret Goal
Season 3 - Episode 20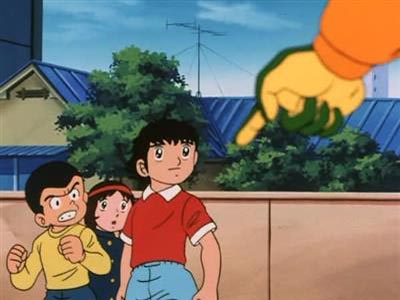 #3 -
Season 1 - Episode 2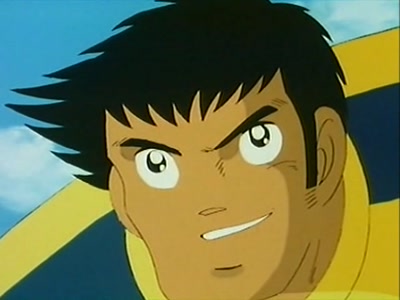 #4 - Tsugito's Trick Box
Season 4 - Episode 1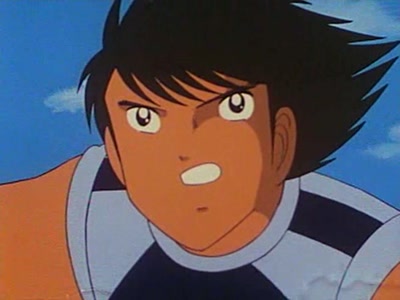 #5 - The Great Final
Season 5 - Episode 2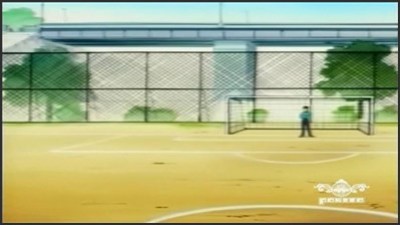 #6 - Road to Dream
Season 7 - Episode 1
Tsubasa, now a successful soccer player in Brazil, is reminiscing the days when he grew passionate toward soccer. Soon after he moves to Nankatsu, he starts in Nankatsu's match against their rival Syutetsu. Syutetsu's goalie, Genzo, completely underestimates Nankatsu, but a stranger, Tsubasa plays superbly. In everyone's astonishment, Nankatsu scores off the iron goalie, Genzo. Then, a mysterious traveling man who's enchanted by Tsubasa's play shows up...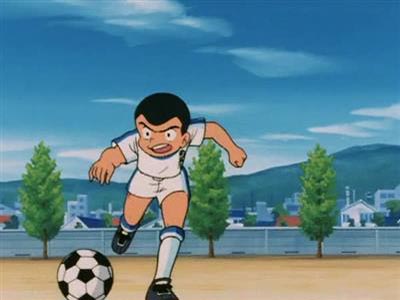 #7 - Kick-Off for the Future 7.75
Season 1 - Episode 3
#8 - Son of the Wind
Season 6 - Episode 1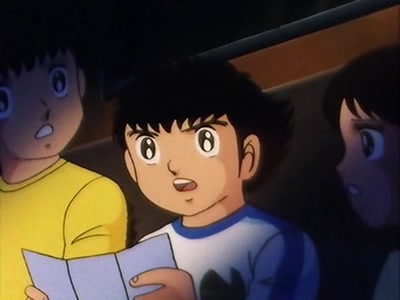 #9 - Tears Despite Success
Season 3 - Episode 3
#10 - Great Departures
Season 3 - Episode 4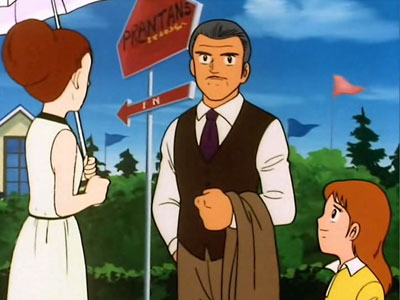 #11 - A Wounded Prince
Season 2 - Episode 4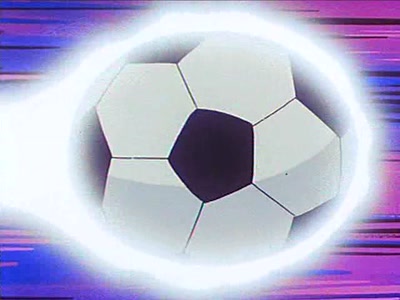 #12 - Don't Give Up
Season 5 - Episode 4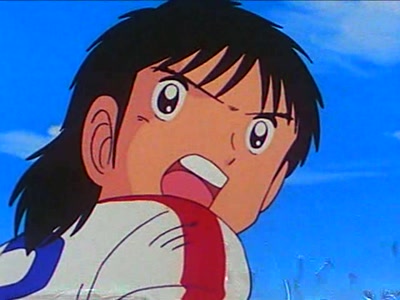 #13 - Nankatsu is Down
Season 5 - Episode 3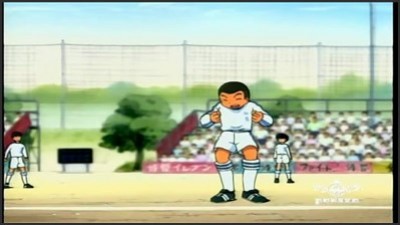 #14 - Taro Misaki Returns
Season 7 - Episode 3
The annual Nankatsu city soccer tournament opens. Tsubasa's Nankatsu elementary school practices hard and plays Wakabayashi's Syutetsu elementary school in the final. Nankatsu plays good defense and shuts out Syutetsu in the first half. Frustrated Wakabayashi makes a stunning long shot in the second half, and Syutetsu starts playing their game. Ishizaki goes out for an injury and Nankatsu almost loses the match. Then, a boy shows up at Nankatsu's bench...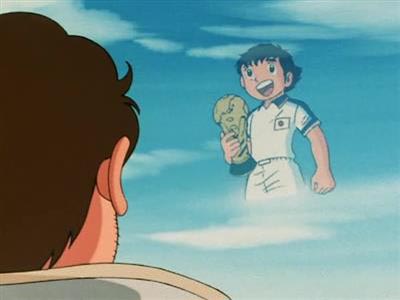 #15 - Where is the Rival? 8.25
Season 1 - Episode 5
#16 - Two Are Better Than One
Season 3 - Episode 1
#17 - A Brilliant Fight
Season 2 - Episode 5
#18 - Face to Face
Season 6 - Episode 5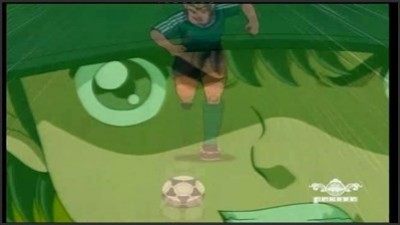 #19 - A Message From Roberto
Season 8 - Episode 4
It's half time of Japan - Germany game. Japan is down by one. Katagiri gives Tsubasa a message from Roberto, "remember page 52 of the note." During the game, Tsubasa remembers Roberto's words from his soccer note, which is full of useful advice. When he remembers what's on page 52, he gets second wind, and he also finds Roberto in the stadium.
#20 - The Burning Kojiro
Season 7 - Episode 4
Nankatsu city forms a representative team for the boy's national soccer championship. While the players are not playing together as a team at the start of practice, a boy jumps in. He is Kojiro Hyuga, the captain of Saitama's best team, Meiwa FC. Hyuga shoots a powerful shot to test Genzo Wakabayashi's skill. Misaki, a former teammate of Hyuga, tells the team of Hyuga's aggressive personality and how good Meiwa FC is. Tsubasa and Nankatsu FC players get renewed spirits toward the championship.
#21 - What a Duo!!!
Season 6 - Episode 6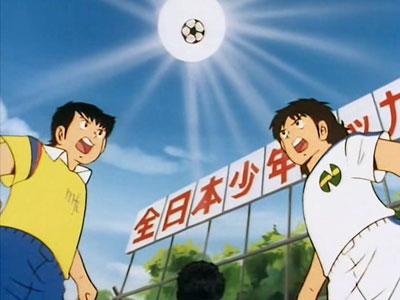 #22 - Tsubasa in the Trap
Season 2 - Episode 6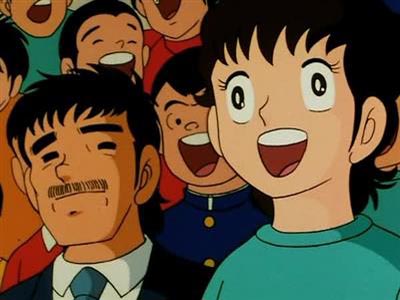 #23 -
Season 1 - Episode 7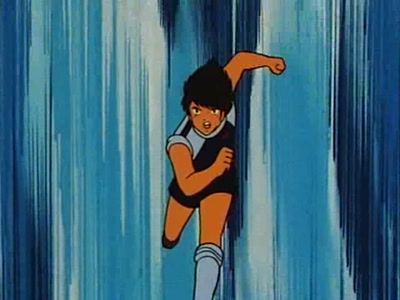 #24 - The Tiger Fights Alone
Season 5 - Episode 5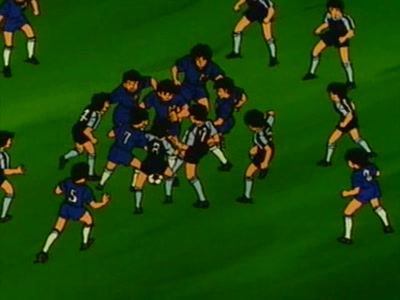 #25 - Help Cry to the Substitutes' Bench
Season 4 - Episode 7