Call Me Fitz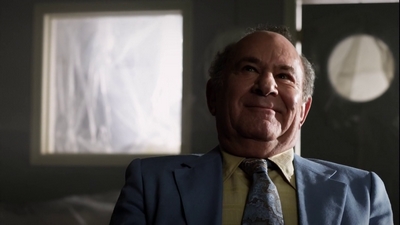 #1 - Hell Hath No Drink Limit 8.60
Season 2 - Episode 12
When Fitz finds himself transported to the afterworld, he discovers that he and Larry really are two parts of the same soul. Only problem is that Fitz wants to party in hell while Larry's got loftier accoms in mind.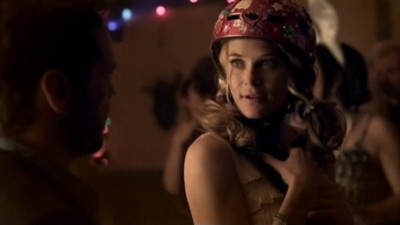 #2 - Going Down Syndrome 8.31
Season 1 - Episode 6
Fitz tries to hook Larry up with a drunk chick, only to end up sleeping with Janet, the drunkest of them all. But the next morning Fitz discovers Janet wasn't drunk, she's brain damaged. Meghan meanwhile tries to get back on the dating horse. When she mistakes an attempted purse snatching for a come-on, she takes her mugger hostage at a motel. Larry thinks Fitz's latest predicament is a perfect opportunity to teach him about love and devotion. But it gets complicated when Ali shows up. Especially since her comatose mother has developed a communication technique with her finger twitches, and she has an actual case against Fitz...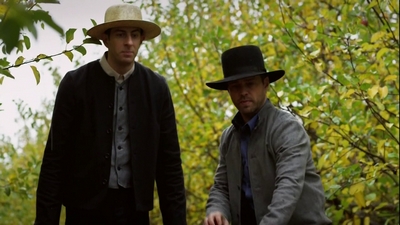 #3 - How Do You Say 'Blow Job' in Pennsylvania Dutch? 8.20
Season 2 - Episode 10
Broke, sans wheels, and on the lam…Fitz and Larry must track down Sonja in order to prove that Fitz didn't kill her. But where is she? And is it true the Amish are cannibals?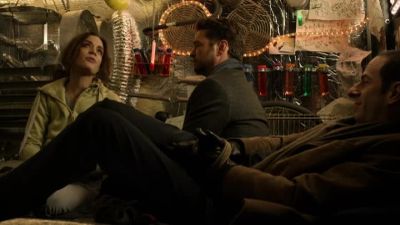 #4 - Raising What's-His-Name 8.11
Season 4 - Episode 3
The Fitzpatrick family becomes interested in missing Baby Fitz when Josh stashed the profits from the baby brothel in his diaper. Fitz and Larry follow Baby Fitz's trail to Chester Vince, who happens to be holding Ali Devon hostage in the back of his van. Fitz and Larry soon join Ali and the three must find a way to work together in order to keep a mentally unbalanced Chester from burning them alive in a quest to communicate with his alien overlord.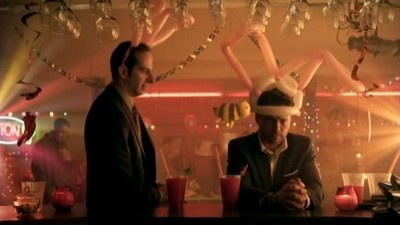 #5 - The Diving Bell And The Barbara 8.00
Season 1 - Episode 7
Hoping to take advantage of spousal privilege, Fitz proposes to a comatose Babs, believing it will prevent her morse-code testimony. In an attempt to placate Larry, Fitz makes him his Best Man. He throws a lame, kid-themed bachelor party - the kind of party Fitz never had as a child. Ali attends in hopes of getting Fitz too drunk to go through with the wedding before Babs is moved to a private facility. But a chance jail-cell meeting with an S&M submissive/ordained minister leaves Fitz free and clear to marry Babs. Everything's coming up Fitz. Until Babs wakes up…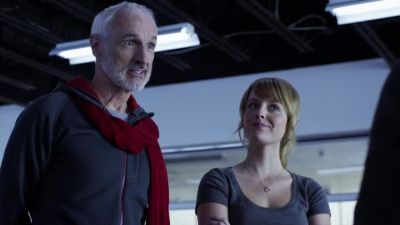 #6 - Pulling a Polanski 7.90
Season 4 - Episode 4
When Ken refuses to accept the return of the money Pat Childs found in Baby Fitz's diaper, Larry becomes convinced that loneliness is at the root of his very strange behaviour. Fitz thinks Larry's smoking dope, but when he sees Pat Childs encroaching on their business, he heeds Larry's advice to spend more time with his father and enlists his help to take down Pat Childs. Unfortunately for Fitz, during this father-son time, he discovers a truth about his family that would have been best kept buried.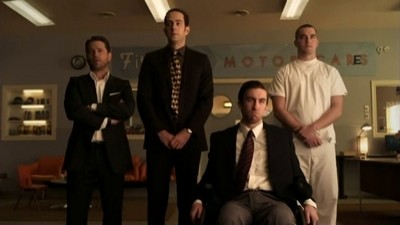 #7 - The Kidney Stays In The Picture 7.82
Season 1 - Episode 10
Reeling from the Ali debacle, Fitz has a new plan to get rid of Larry: if he's good for once, there'd be no need to have a conscience. Larry would finally leave him alone. So Fitz sets up a charity drive for Ned the cripple - not a kid, but a curmudgeonly dude in a wheelchair. And to prove he's really altruistic, he promises to give Ned a kidney. Larry is sure Fitz won't go through with it. Which of course, he doesn't - especially when he learns he's feeling down because he has syphilis. The match testing never happened - it was a scam by Ned, who ends up harvesting Larry's kidney for sale on the black market instead...
#8 - The Upside of Matricide 7.75
Season 1 - Episode 9
Being a widower has its perks; the pity, the gifts, the inheritance - which Fitz uses to buy a plot of land for his dream bar, The Summer Wind Lounge. Ali learns her mother's dying wish was an organic burial. Unfortunately it's illegal. But if anyone can help her skirt the law, it's Fitz. Together, they steal the body from the crematorium, and bury her on Fitz's new real estate venture. Ali is grateful for a sense of closure on her strained maternal relationship. So she thanks Fitz by banging him in the car. But when she learns Fitz used all of Babs' money to invest in his bar, she's done with him forever...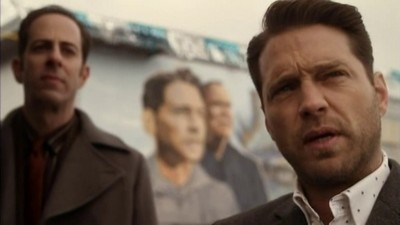 #9 - Long Con Silver 7.73
Season 1 - Episode 4
Fitz quickly unloads Elaine's car in hopes of putting their broken relationship behind him for good. But Larry is convinced it was a desperate plea to get her back in his life. Unfortunately for Fitz, that's exactly what happens. After manipulating Larry into a family reunion, Elaine gets Fitz on board to scam the Ruptals and get the car back. But its all part of a Long Con Elaine concocts to finalize her divorce and rid herself of all things Fitz once and for all...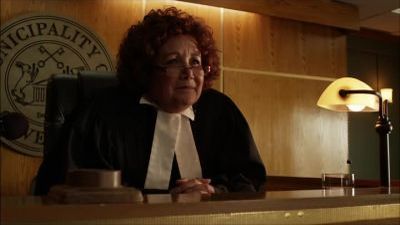 #10 - Alice Doesn't Live, Anymore 7.67
Season 4 - Episode 1
Failing as a father, Fitz tries to unload his baby on someone. Unfortunately, it's only after he realizes that his still unnamed child is a car sales cash cow that he manages to successfully 'sell' the child for drugs in front of a cop. To keep the baby, Fitz must unite the Fitzpatricks and prove to the courts that he can provide his child with a stable and loving home. Fitz discovers getting his family to act like a 'family' proves harder than even he imagined.
#11 - The Back End 7.62
Season 1 - Episode 5
When Larry and Meghan buy Ken a birthday present, Fitz scrambles to come up with his own gift to blow Meghan's out of the water. But the only thing they have in common is cars and porn. So Fitz shoots a car-themed porn with Ken's favorite classic porn star Candy Box. But she's a little older than Fitz remembered. When her kids show up, and her back goes out, Fitz has to man-up and save the day. By co starring with Sonja...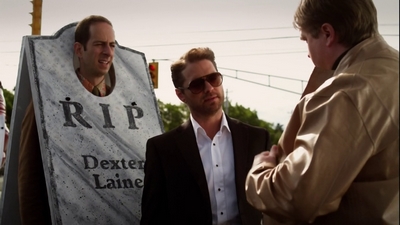 #12 - Bring Me the Feet of Dexter Laine 7.60
Season 2 - Episode 6
After the untimely death of Dexter Laine, there's only one thing left for Fitz to do - find a way to profit from his hero's demise. Little does he know, Dex's dismembered feet will help solve the mystery of Dot Foxly once and for all.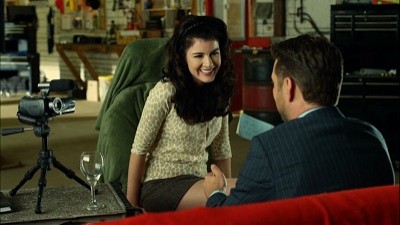 #13 - Fuck The Vote 7.50
Season 3 - Episode 5
"Sex For Votes" tactics that Fitz uses backfires when the Ladies Auxiliary president is found dead. Larry's approach proves counter-productive than anything.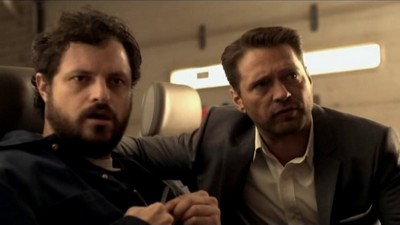 #14 - Loco 7.50
Season 1 - Episode 2
After a failed hit on Larry's life, Fitz's only option is to get rid of him by proving Larry's a crazy person. After all, he claims to be his conscience. Meanwhile, Larry tries to purge Fitz of drugs and alcohol. But by the time Larry rallies the Fitzpatrick family for an intervention, Fitz's own sanity begins to dwindle in the throes of the DTs, and he decides to take whacking matters into his own hands...
#15 - Public Disturbance 7.40
Season 2 - Episode 5
Confronted with his mortaility via a grey pube, Fitz tries to talk legendary crooner Dexter Laine into backing his plans for the Summerwind; cashing in on his idol's name is a sure bet. And failing that - sabatoge the old guy.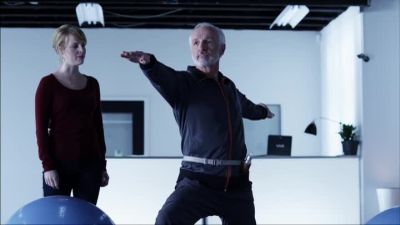 #16 - O-Rigins
Season 4 - Episode 6
Wedding bells are ringing at casa Fitzpatrick as Ken and Elaine get set to re-tie the knot, and everyone is getting into the act. Everyone except for Fitz, who is convinced the wedding is a secret ploy to bring down Fitzpatrick motors once and for all. In order to stop the impending nuptials, Fitz teams up with unlikely ally and bedfellow, Paula Childs to help expose her father's nefarious plans. More than kissing cousins are revealed when Pat Childs shows up at the ceremony no longer able to forever hold his peace.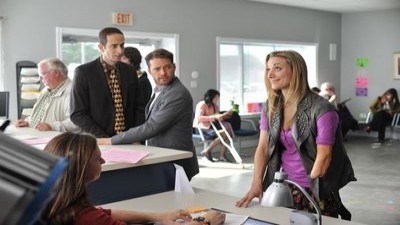 #17 - Don of the Differently Abled 7.33
Season 2 - Episode 3
When Larry diagnoses Fitz with dyslexia, he's a little surprised by Fitz's acceptance… until he discovers his plans to cash in on the disability system.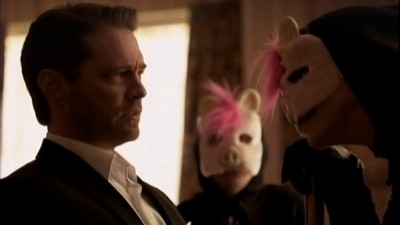 #18 - Honesty, Integrity and Low Mileage (2)
Season 1 - Episode 13
Fitz wakes up in a motel room with his captors, Ali, Sonja, and Julia, the leader of the Bad Men and the Good Women Who Love Them support group. But the women are divided on what they want to do with him - snip off his dick or record a hostage-style video PSA to warn women everywhere. When Sonja chickens out and calls Larry to come save Fitz, Larry talks the women out of a beheading, instead agreeing to take up Kangaroo court for the trial of Dick Fitz. Larry pleads on behalf of the defendant that they're lucky he's not worse than he is - his mother left him, his father doesn't want him to succeed, and that he's still capable of love. A mistrial is called when Larry and Fitz learn there's bigger fish to fry - literally. Josh has been conned into bombing the dealership and if they don't get there soon, Fitzpatrick Motors may be finished - for good.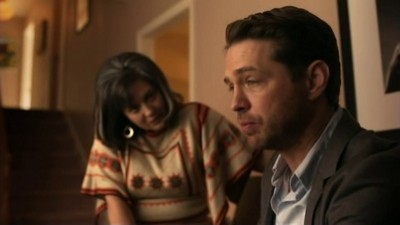 #19 - Married To The Mom
Season 1 - Episode 8
Fitz is pleasantly surprised to discover his marriage to Babs fulfills his latent maternal longings. After Fitz fully regresses to a child-like state, Babs discovers he doesn't want a lover, he wants a Mommy. Appalled, Larry tries to get Ali to help break them up. But when it becomes clear that Ali's jealous of Babs, Fitz realizes who he should really be with. He chases after Ali and they start going at it in her car. But an errant elbow throws the car in reverse. It rolls over Babs, killing her instantly...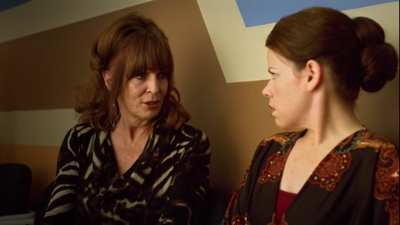 #20 - Heir of the Dog
Season 2 - Episode 8
With their father hospitalized for testicular cancer, the Fitzpatrick children compete to prove their love and get the old man's cash.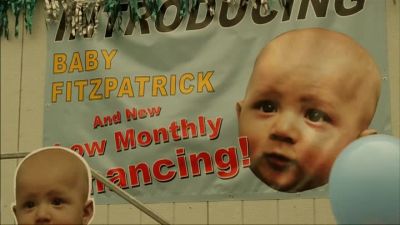 #21 - Baby's First Brothel
Season 4 - Episode 2
When Fitz's attempts to transform Fitzpatrick Motors into a family-friendly establishment fail, he realizes he is dealing with a customer he knows nothing about – mothers. Fitz ends up getting to know one of his customers a whole lot better and realizes he's face-to-face with the perfect business opportunity. Things go awry when Larry brings the social worker by for a surprise home inspection.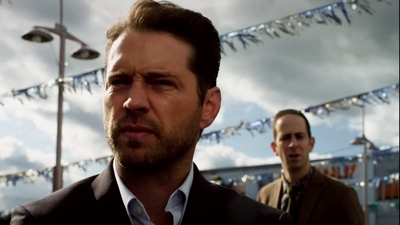 #22 - Repo Wedding
Season 2 - Episode 9
This isn't the first time Fitz has been brought in for questioning it is, however, the first time he's been innocent of the charges. It's Fitz versus his nemesis Chester Vince. And vengenance is one of Fitz's favourite games...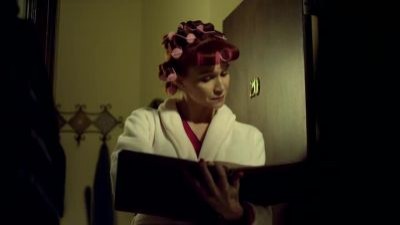 #23 - Apoca' Smokes Now
Season 3 - Episode 10
Fitz, now Mayor, starts to go downhill and Larry steps in as his conscience and tells him that what he is doing is wrong.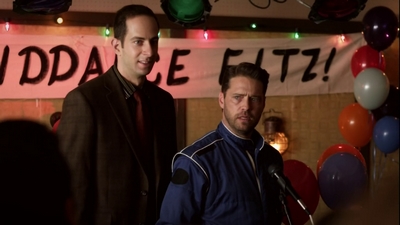 #24 - Revel Without Applause
Season 2 - Episode 11
With death on the Beaver Moon quickly approaching, Fitz realizes his accomplishments don't add up to shit and sets out on a highly dangerous attempt to go out in a blaze of glory - a high school speed record that no one believes he will survive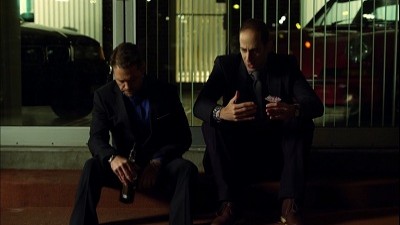 #25 - Are You There God? I Need To Speak To Frank
Season 3 - Episode 8
Ken and Elaine's church scam is making progress and Fitz tries to join in. However, when he is denied, he decides that he can beat them by starting his own religion.