Broad City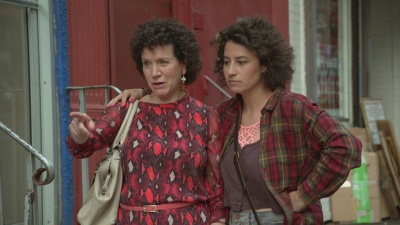 #1 - Knockoffs 8.32
Season 2 - Episode 4
Ilana's family comes to town to sit shiva for her grandmother, and Abbi finally strikes up a romance with Jeremy.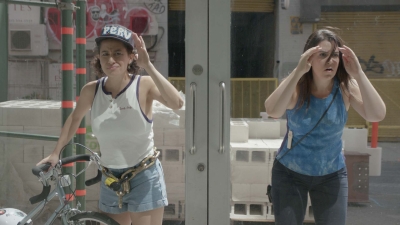 #2 - Two Chainz 8.23
Season 3 - Episode 1
Abbi and Ilana search for a public bathroom and have wardrobe malfunctions on the way to a gallery show for a friend.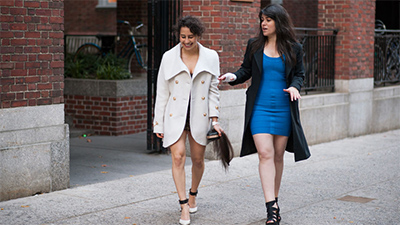 #3 - The Last Supper 8.22
Season 1 - Episode 10
The girls go to a fancy restaurant for Abbi's birthday; Abbi must come to terms with being nasty; Ilana pushes through self-inflicted side effects of their fancy meal.
#4 - Wisdom Teeth 8.10
Season 2 - Episode 3
Abbi has her wisdom teeth removed, so Illana offers to nurse her back to health with a combination of drugs and a lack of supervision.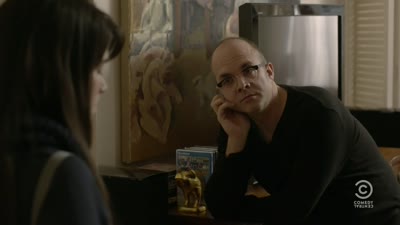 #5 - Apartment Hunters 8.04
Season 1 - Episode 9
Abbi is riding high after selling her art, but when Bevers pushes her to the breaking point, she starts the search for a new apartment; Ilana is trapped in her own personal hell as she deals with the cable company and a creepy ex.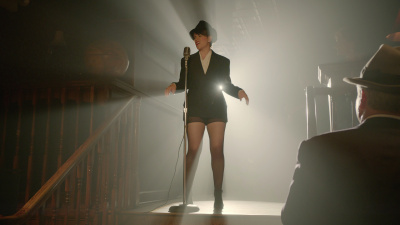 #6 - Hashtag FOMO 8.01
Season 2 - Episode 5
The girls search for the ultimate party, revealing a strange and surreal side to Abbi that confirms Ilana's greatest fear.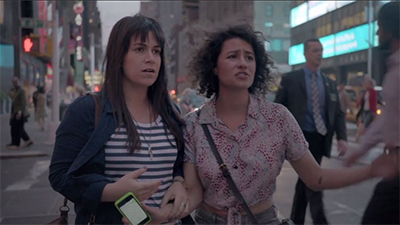 #7 - Stolen Phone 8.00
Season 1 - Episode 6
After trying to find men on Facebook, Abbi and Ilana decide to meet some guys in real life.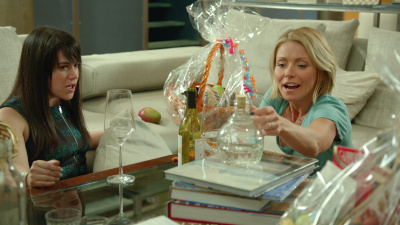 #8 - Coat Check 7.98
Season 2 - Episode 9
Abbi is determined to return a lost coat; Ilana explores a new romance that feels oddly familiar.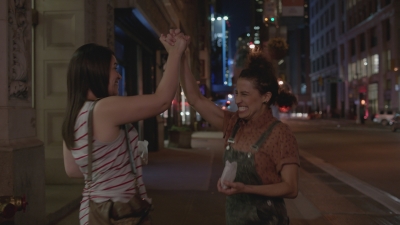 #9 - B&B-NYC 7.97
Season 3 - Episode 7
Abbi and Ilana list their apartments on B&B-NYC to make some extra money.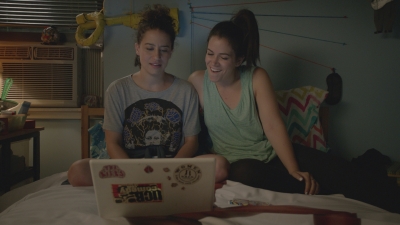 #10 - Game Over 7.94
Season 3 - Episode 3
Ilana gets a new opportunity at Deals, Deals, Deals; Abbi tries to keep her competitive side in check at Soulstice Games Day.
#11 - Co-Op 7.90
Season 3 - Episode 2
Abbi pretends to be Ilana to cover her shift at the food co-op, while Ilana goes to an important doctor's appointment on Long Island.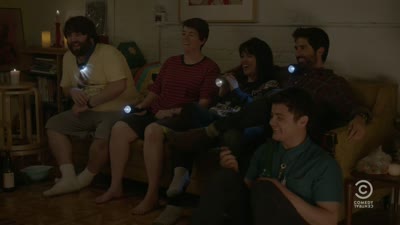 #12 - Hurricane Wanda 7.89
Season 1 - Episode 7
Abbi and Ilana ride out an upcoming storm with their number twos and number threes (Jaimé, Lincoln and Jeremy) but are unfortunately also joined by Bevers and his sister; game of Who Done It? plays out while the hurricane rages outside.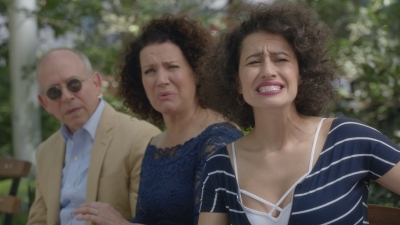 #13 - Burning Bridges 7.89
Season 3 - Episode 8
Ilana's parents come to the city for their 30th anniversary, but Abbi and Ilana find it hard to celebrate while they are both experiencing relationship issues.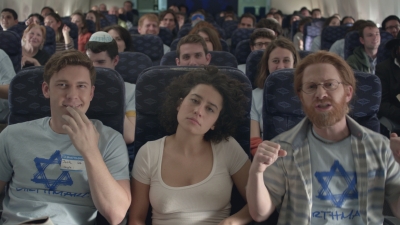 #14 - Jews on a Plane 7.89
Season 3 - Episode 10
Abbi gets her period while on an airplane and enlists Ilana's help to find a tampon.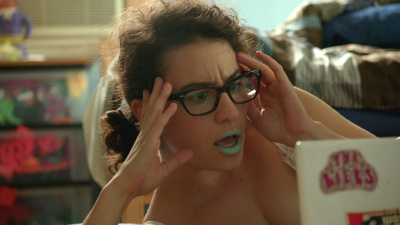 #15 - Kirk Steele 7.89
Season 2 - Episode 8
Abbi tries to extort Trey after she discovers one of his secrets, but the plan quickly goes awry.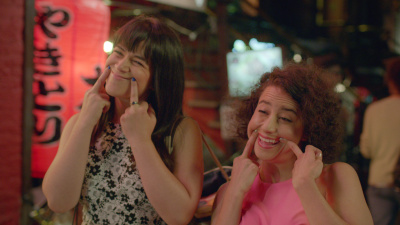 #16 - St. Marks 7.88
Season 2 - Episode 10
A runaway teen disrupts the girls' celebration of Ilana's 23rd birthday by leading them on a chase through St. Mark's Place.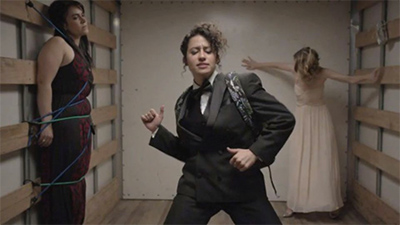 #17 - Destination: Wedding 7.88
Season 1 - Episode 8
Lincoln and some old catering co-workers join the girls to go to a wedding but the trip becomes a comedy of errors abd Ilana must confront Abbi's past friendships.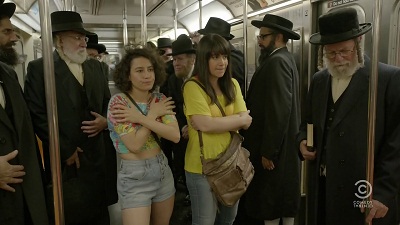 #18 - In Heat 7.87
Season 2 - Episode 1
Ilana hunts for the perfect last-minute gift for Lincoln while Abbi tries to track down an AC to keep cool in the bedroom.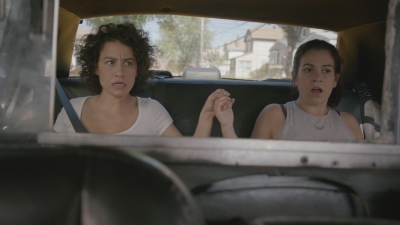 #19 - Getting There 7.86
Season 3 - Episode 9
Abbi and Ilana go on a trip but getting to the airport ends up being a trip in itself.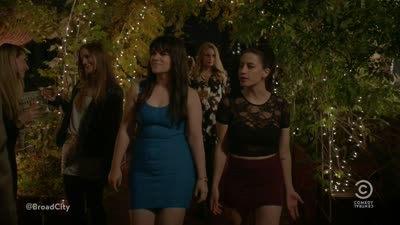 #20 - Fattest Asses 7.79
Season 1 - Episode 5
Abbi decides she's too nice so she tries to be the opposite; Abbi and Ilana attend a high-end party and meet some adventurous DJs.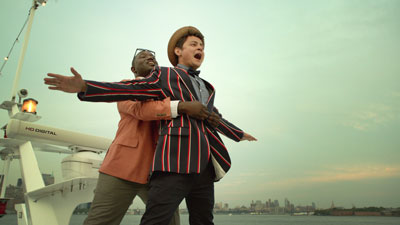 #21 - Citizen Ship 7.78
Season 2 - Episode 7
In celebration of Jaime becoming a citizen, the gang takes a cruise and Bevers leads Abbi and Ilana astray with the promise of quick booze; Lincoln and Jaime fend for themselves amongst a group of corporate lawyers.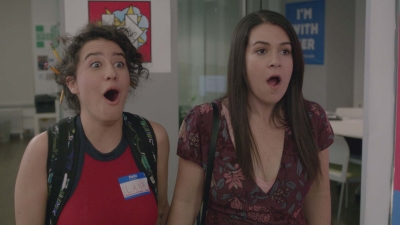 #22 - 2016 7.77
Season 3 - Episode 5
Ilana finds her new calling; Abbi must deal with going to the DMV.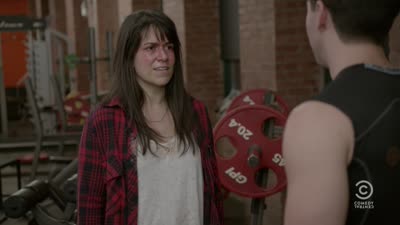 #23 - The Lockout 7.73
Season 1 - Episode 4
After Abbi bug bombs her apartment, and Ilana misplaces her keys, the girls are forced to face life on the streets and all this happens just in time for Abbi's first art gallery show.
#24 - Rat Pack 7.72
Season 3 - Episode 4
Jaime and Ilana receive a large extermination bill and decide to throw a party to recoup the costs; Abbi goes on a mission to meet new people.
#25 - Working Girls 7.70
Season 1 - Episode 3
Ilana tries to make some extra money as a temp; Abbi promises her neighbor that she will wait for his package, but when she misses the delivery, she must go to the ends of the earth to recover it.