Braquo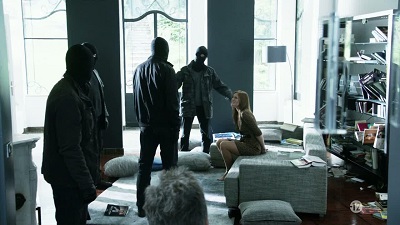 #1 - Prologue 8.28
Season 3 - Episode 6
Oriane has managed to work her way into Caplan's group as an interpreter. She is bent on vengeance. Caplan has his gun in his hand when the Russians launch an assault on their stakeout. Flashback: five years earlier. A war within police ranks between Rossi/Caplan's unit and Vibert's. During an operation, Vibert shoots a suspect in cold blood. Turned in by Caplan, Vibert is sent to prison. Oriane, who is in fact Vibert's daughter, has been seeking to avenge her father ever since.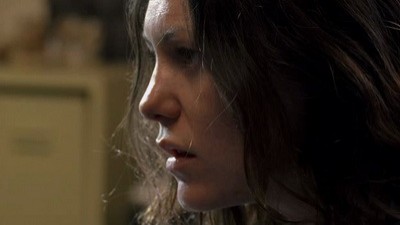 #2 - Eddy 8.17
Season 1 - Episode 8
Lemoine is in police custody, he immediately asked to speak only with Caplan. Eddy talks with him and promises to get him out, on pain of being denounced by Lemoine and go to jail for 20 years. Lemoine was summoned to the courthouse. Eddy and his three companions are an escape plan in motion, with the aim of killing Lemoine once escaped. The latter managed to escape from the courthouse. Lemoine They bring in a forest, and kill him. Once Lemoine knee, it shows them that he had rolled: he wore a microphone and was able to forward the discussions with Eddy and other cops, the prosecutor Vanderbeke. Eddy and Theo, who braquaient Lemoine, release their gun.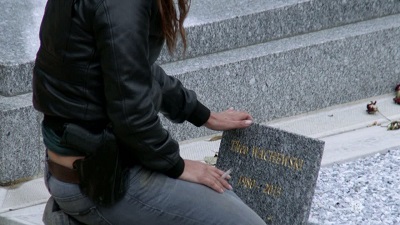 #3 - Andreas 8.14
Season 3 - Episode 7
The Russians got the better of Jordania, who was killed in the course of the attack. But how did the maximum security safe house get located so quickly? Caplan's suspicions fall on Andréas. Under questioning, Andréas explains that he is working to a plan drawn up by Georgian police in agreement with their French counterparts, the aim of which is to lure the top boss of the Vor V Zakone from Moscow and to arrest him in France. And Caplan's unit had better keep out of their way.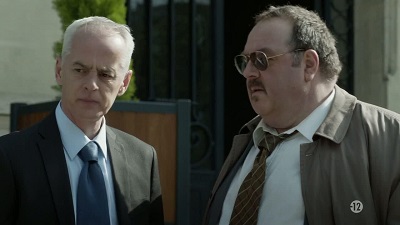 #4 - Milk and Honey 8.12
Season 3 - Episode 5
The Pavlovitch clan organizes the kidnapping of Salomé and her son to force Jordania into the open. Jordania has no option but to accept Caplan's deal and turn traitor to protect his family. Roxane meanwhile has tracked down Vogel again. He is at her mercy, but she can't bring herself to pull the trigger. She rejoins her unit, assigned as bodyguard for Jordania, and they head to a safe house 30 miles outside of Paris.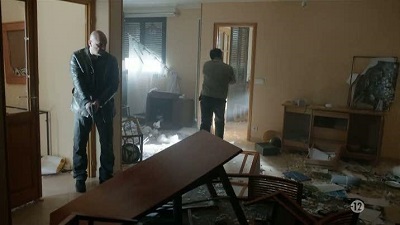 #5 - Affliction 8.09
Season 3 - Episode 1
After his car blew up, Theo was taken to hospital in a critical state. Caplan and Morlighem go to Vogel's place, determined to avenge their companion. Vogel finds an ally in the shape of Orianne Beridzé, who also wants to eliminate Caplan. Her plan is to force her father, an ex-cop, to contact Caplan and put him on the tail of a trafficking network run by the Russian Mafia. Meanwhile, Roxane is deeply upset about Theo and watches over him day and night.
#6 - 4 Minus 1 8.09
Season 2 - Episode 8
Roxane can finally reconnect with Caplan. Before disappearing, Smith confided to her and told her the secrets of Angola in particular and French Africa in general. He also referred to a bank vault in which was deposited an explosive issue on the role of France in inglorious some missions on the continent. This information very interested Bleuvenne Irene. Caplan will try to get your hands on this document coveted ...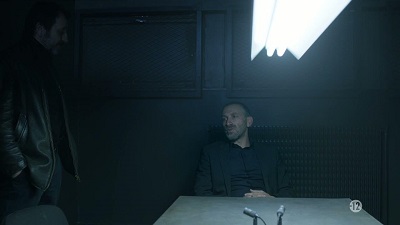 #7 - Odessa 8.04
Season 3 - Episode 3
With the death of Vissarionovitch – who ruled as 'boss of bosses' over several Russian-speaking mafia clans – a bloody war of succession is shaping up between the two pretenders: Jordania and Pavlovitch. Roxane continues to operate alone, tracking down Vogel's sister thanks to information provided by Vanderbeke. In the meantime, Caplan, Morlighem and Megrelishvili stake out the funeral where Vissiniarovitch's burial service is due to take place. Odessa, a female contract killer, sets up shop in a hotel opposite, ready to strike.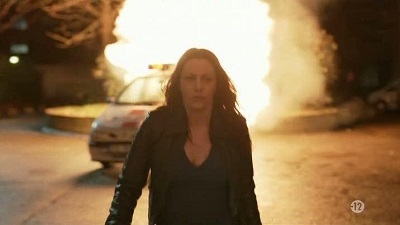 #8 - Our Funeral 8.02
Season 3 - Episode 2
Caplan and Morlighem have intercepted a truck from a company belonging to the Russians and uncover a major prostitution ring. They are aided by a cop from Georgia, Andreas Megrelishvili, who informs them that a war between clans of the Vor V Zakone Mafia from different post-Soviet states is about to break out in Paris. Meanwhile, Roxane, who wants revenge for Vogel, strikes a deal with the former prosecutor, Vanderbeke.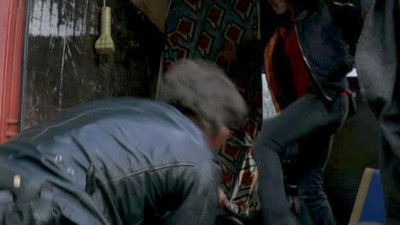 #9 - Group Rate 7.99
Season 1 - Episode 6
Roxane's father died of a heart attack after a threatening visit to Vogel. Meanwhile, Eddy and Theo found Lemoine. At the police station, a compromising video of the robbery could allow identification of Eddy and Theo. Bordier was able to locate the place where Walter Zoran holds. Joined by Eddy, Bordier and his band of former police intervene, thwarting the spinning of the IGS. The means used by Vogel to drop the team are increasingly sadistic.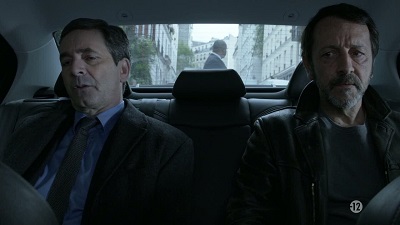 #10 - Between Earth and Hell 7.98
Season 3 - Episode 8
A change of allegiance leads to the arrest of Andréas. Despite their orders, Caplan and Morlighem continue to investigate. They manage to dismantle a drug ring involving Russians and Turks. Roxane and Hélène have fallen into the hands of Vogel, who gives Caplan a grotesque choice: which one does he want him to kill? While the various Vor clans kill each other in Paris, the lives of Caplan, Morlighem and Roxane are about to take a dramatic new turn.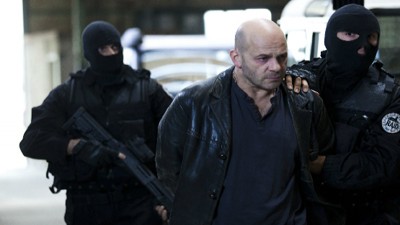 #11 - The Damned 7.97
Season 2 - Episode 1
Parties on a crusade on behalf of the memory of their friend, the group of SDPJ 92 are stopped in their tracks by special forces police. The time for accountability has arrived. The disciplinary board convenes an emergency hearing, With Caplan in custody and awaiting trial, they demote Morlighem and Roxanne. Theo Vachewski is kicked out of the force for life. Each of them will now have to regain balance and meaning to their existence. Meanwhile, in a luxurious housing estate on the edge of Paris, four men murder twelve people to get their hands on 400 pounds of gold.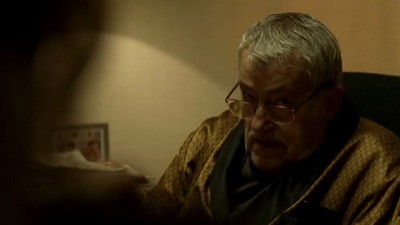 #12 - A Head in a Bag 7.91
Season 1 - Episode 3
Eddy, Theo, Walter and Roxane are sinking more and more done in a spiral of violence and resentment. Eddy and Walter have two mobsters who killed Walter owed money. The homicide squad is dispatched to the offices of the Judicial Police and the General Inspection Service is on a war footing. Caught by Lemoine, Theo had to give the name of his accuser, who is none other than his lawyer. Roxane's worried about his colleagues, made of a cycle in which the young woman does not want to set foot.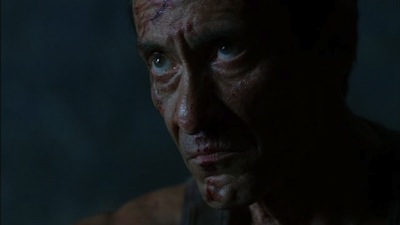 #13 - Mother (and) Homeland 7.90
Season 2 - Episode 6
Caplan sells gold to Arifa without difficulty and, as he foresaw, Dantin offered him another mission, but far more dangerous paramount: shine the local Bleuvenne Industries and seize their latest prototype, a revolutionary named inessive rifle. Why load Bleuvenne Irene Does the Invisible to steal his own prototypes? Caplan pierces the issue and his group. They will enjoy the flight of inessive to neutralize the Unseen and deliver it to General Smith, and so force him to recognize the success of the infiltration ...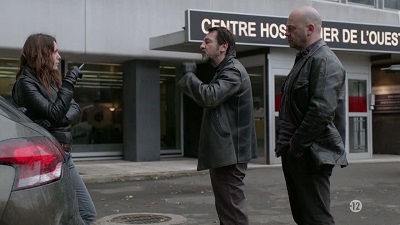 #14 - Stoukatch 7.90
Season 3 - Episode 4
After an assassination attempt, Jordania is placed under police surveillance in hospital. His adversary, Pavlovitch, teams up with Atom Parajdanov. They are trying to get to Jordania any way they can. Caplan offers him a deal: hand over information on his rivals (become a 'stoukatch' – a traitor) in exchange for police protection. Meanwhile, Vogel and Oriane take Hélène Rossi hostage to put pressure on Caplan.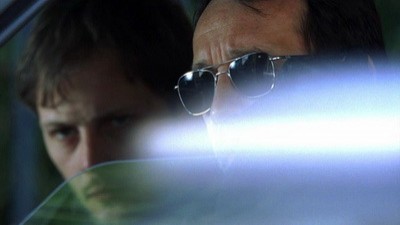 #15 - Tangent 7.88
Season 1 - Episode 7
Lemoine's lawyer is found dead. The prosecutor says the investigation Vanderbeke to the Central Office for the Repression of Banditry, led by Commander Marceau. Eddy and his team must find the first mobster to avoid being compromised. During this hunt, the death of Rossi takes a new light when his wife, Helen, documents discovered in a secret safe. While Walter and Theo's friend questioned Lemoine, Eddy goes to one of his contacts to find it. But Commander Marceau managed to find Lemoine together the team of Eddy.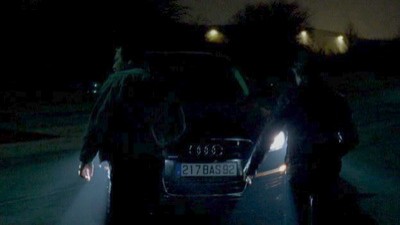 #16 - The Other Side 7.84
Season 1 - Episode 4
After an explosive action, Eddy is hospitalized. The noose is tightening around the team after the formalization of the investigation by the IGS. The order comes from above: Vogel has carte blanche to bring down the group, provided conclusive evidence. Walter is kidnapped just outside his home. Her captors, all ready to torture, demanding a ransom of 200,000 euros and require that the case remains secret.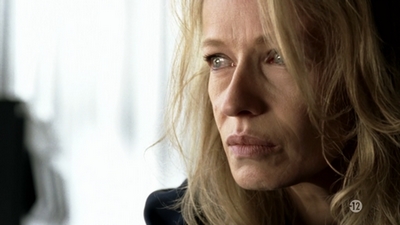 #17 - Goats and Jackals 7.74
Season 2 - Episode 4
Caplan meets the Unseen, who torture him to force him to admit his responsibility in the death of Mercks. Roxanne and Morlighem decide to kidnap Myriam and use her as a bargaining chip. Impressed by Caplan's courage and his reputation as a dirty cop who fears no one, Colonel Dantin, Head of the Unseen, offers Caplan the position of their dead comrade. All he has to do for this largess is take over the exchange of gold for cash and negotiate directly with Arifa. Meanwhile, the Flemish owners of the gold come to Paris to reclaim their property.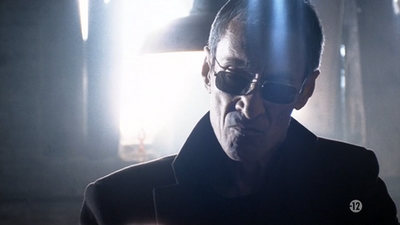 #18 - All for One 7.73
Season 2 - Episode 3
After the death of Mercks, Caplan finds himself alone and desperately needs to find a way to get in touch with the Unseen, the former military personnel returning from Angola to take revenge. The only track remaining at his disposal is Elmidoro Miriam, the sister of Mercks, who heads a circle game in Paris. For their part, the Invisible are trying to find a buyer for their 400 kilos of gold. They finally meet Ms. Arifa Latif and his son Daniel. For the rest of the group it is a race against the clock. Caplan, who is trying to retrieve Theo, is in danger because Lemoine is on his trail.
#19 - Alone Against All 7.69
Season 2 - Episode 2
Merks is incarcerated in the prison where Eddie Caplan is also held.He is offered a dangerous mission: to escape with the criminal to infiltrate the robbers in the team of the Unseen.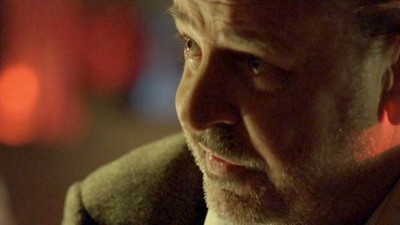 #20 - The Yellow Line 7.68
Season 1 - Episode 2
To avenge the insult to their comrade, who has been buried without honors, Eddy, Theo, Walter and Roxane cross the "yellow line". They abduct Benaissa from custody for questioning, and manage to get the name of his accomplice, but Theo accidentally kills him. Despite having alibis, the four colleagues find themselves under scrutiny by the IGS and the prosecutor.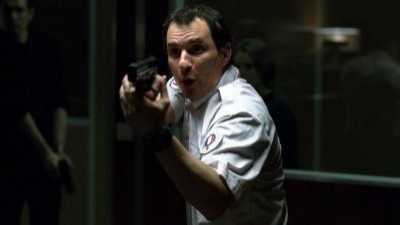 #21 - Max 7.66
Season 1 - Episode 1
Accused of sexually abusing a prisoner during an interrogation, Major Max Rossi is interviewed by Vogel of the IGS. Placed in custody, he takes the only path that seems open to him.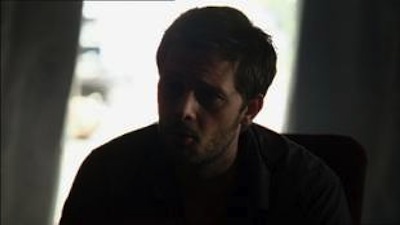 #22 - In the Name of the Worst 7.65
Season 2 - Episode 7
After the robbery and the arrest of inessive Invisibles, Caplan no longer able to reach anyone: General Smith, as Marceau and Roxane, are conspicuously absent. While waiting to understand the reasons for this general silence, Caplan brings the Invisible car scrapping Rocky. Meanwhile, Ms. Arifa and her son Daniel and Miriam Latif remove, with whom Caplan began an affair rather tumultuous. The Arifa, who no longer want to pay for the last delivery of gold, offered to exchange the release of Miriam ...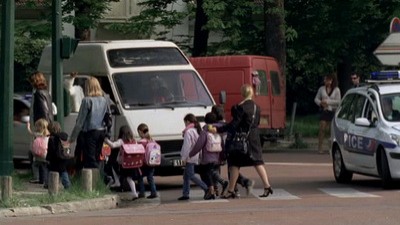 #23 - Behind the Night 7.61
Season 1 - Episode 5
Eddy and Theo joined in on a robbery Lemoine. Their goal is simple: they hope to gather the ransom to secure the release of Walter but they realize too late that the bandit has deceived them and the judicial police are already there. They barely manage to escape by taking Roxane as hostage. For his part, Bordier was able to identify Walter's kidnapper as a bloodthirsty mercenary named Zoran. All this is happening as Vogel steps up efforts to monitor the team.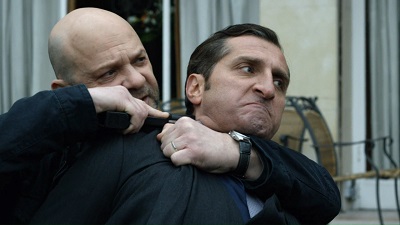 #24 - Nathan 7.61
Season 4 - Episode 3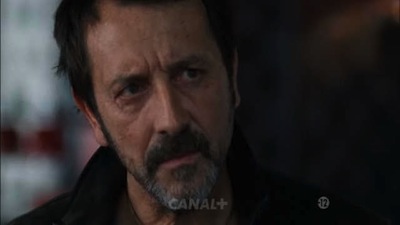 #25 - Infiltrated 7.57
Season 2 - Episode 5
Caplan must lead through the dangerous mission of negotiating with Ms. Arifa to. Dantin's confidence is the price and Caplan must move forward. Marceau was left out of the lead of the infiltration in favor of General Smith. A man who does not hide its goal: eliminate Dantin and his men, burying the secret that unites them from the battlefields in Africa. When the Unseen, they are supported financially by a certain Irene Bleuvenne, president of a company specializing in the defense industry. It seems to eliminate Fevre ...