Borgia
#1 - The Serpent Rises 8.83
Season 1 - Episode 12
Cesare leads an investigative commission into Juan's death, but cannot find the guilty party and soon fears he himself killed his brother.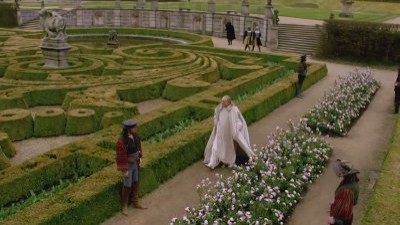 #2 - Miracles 8.56
Season 1 - Episode 10
By the intervention of Spain, France is forced to withdraw, but Isabella of Spain demands a purge of the Jews from the Eternal City.
#3 - 1503 (1) 8.52
Season 3 - Episode 9
Lucrezia meets her new family with mixed results, while at home a malaria outbreak has historic consequences for the Borgias.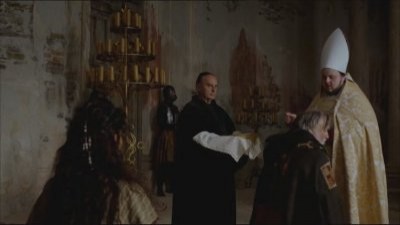 #4 - God's Monster 8.48
Season 1 - Episode 11
To prove himself worthy of the crown of Naples, Juan proposes to convert the Jews in a mass christening, but accidentally reveals a dark secret.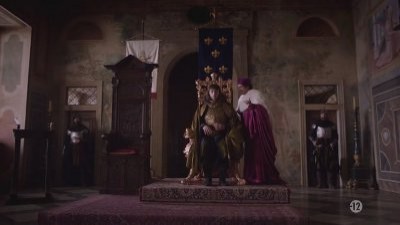 #5 - The Invasion of Rome 8.45
Season 1 - Episode 9
Rodrigo has his back on the wall as the French troops occupy the Eternal city, but thanks to his son Cesare, a fragile peace can be negotiated.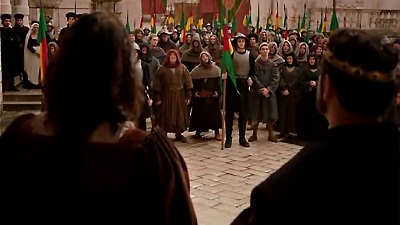 #6 - 1507 8.35
Season 3 - Episode 14
Cesare's ultimate judgment is realized while Lucrezia struggles to make sense of her family's history and its future.
#7 - Maneuvers 8.24
Season 1 - Episode 7
Instead of keeping the peace, Rodrigo gives in to Giulia's urging and has his men take up arms, but under Juan's command the campaign fails.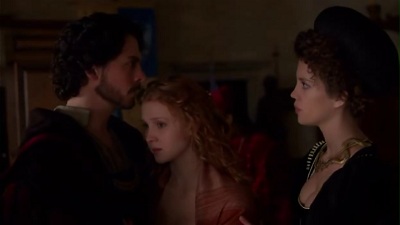 #8 - 1506 8.21
Season 3 - Episode 13
Cesare is brought to La Mancha and goes on trial before the Inquisition, while Lucrezia must use extreme measures to save her marriage.
#9 - Prelude to an Apocalypse 8.20
Season 1 - Episode 8
With his enemies advancing and his troops deserting Juan's command, Rodrigo has to take a tough decision that puts Cesare's life at stake.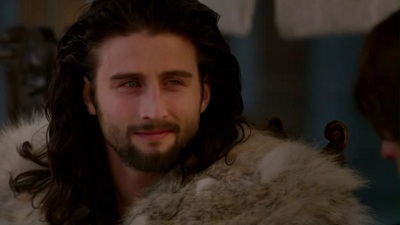 #10 - 1502 8.15
Season 3 - Episode 8
Cesare's renegade generals mount a rebellion against him, while those close to Rodrigo conspire against him, all on the eve of Lucrezia's wedding.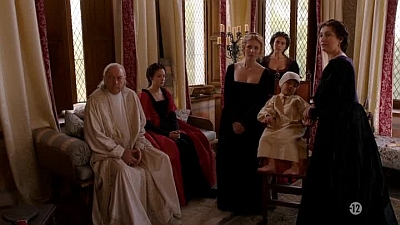 #11 - 1498 8.08
Season 3 - Episode 4
When one of his commanders captures a city without authorisation, Cesare must appease a ruler. Lucrezia's son suffers a potentially mortal fall.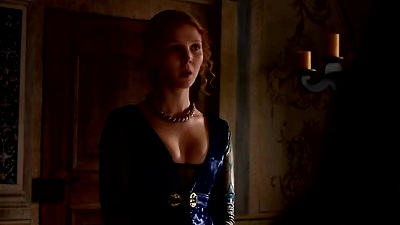 #12 - 1500 8.08
Season 3 - Episode 6
Outside of Italy, rebellion stirs and the Cardinals fear they'll lose their power, while plans begin for Lucrezia's next marriage.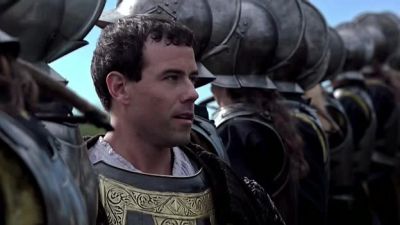 #13 - The Assumption 8.07
Season 2 - Episode 10
Cesare and the King of France organize their wedding, one after another, the day of the Assumption, a date when it rains consistently. Cardinal Orsini, very sick, terrified of what awaits him after his death when he thinks about his relationships with friends and enemies of the pope. Lucrezia plays on the big surge of hope caused by the salvation and the power of forgiveness to ease political tensions.
#14 - The Bonds of Matrimony 8.06
Season 1 - Episode 5
The wedding of Lucrezia to Giovanni Sforza is to seal the union between the Borgia and Sforza families, but the marriage will not be consummated.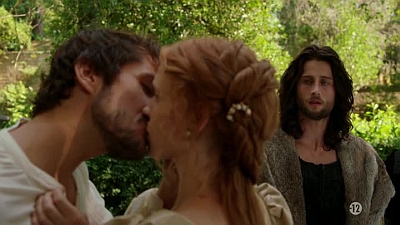 #15 - 1499 8.04
Season 3 - Episode 5
While Rodrigo engages in delicate politics, Leonardo da Vinci offers Cesare a powerful weapon and murder visits the Borgia family.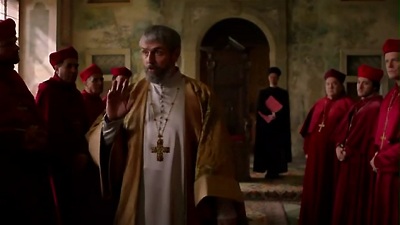 #16 - 1504 8.00
Season 3 - Episode 11
With a new pope crowned and order breaking down, Cesare finds himself with more and stronger enemies than ever.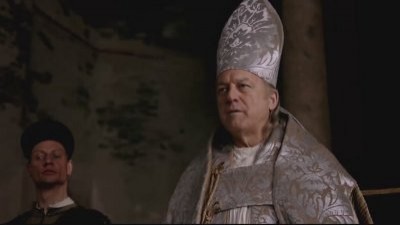 #17 - Legitimacy 8.00
Season 1 - Episode 6
As peace remains brittle, Rodrigo publicly acknowledges his paternity of Juan, Cesare, Lucrezia and Goffredo to strengthen the family bonds.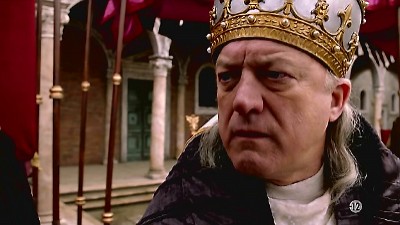 #18 - Ash Wednesday 8.00
Season 2 - Episode 2
Cesare Borgia celebrates Mass on Ash Wednesday for the King of Naples and his court. According to the liturgical texts, Cesare made ​​a sign of the cross on the forehead of each participant with ash, in these words: "Remember that you are dust and to dust you shall return." But when comes the turn of King Federico d'Aragona, Cesare draws a "C" on his forehead. Thus causing the sovereign Cesare stands in contradiction with the spirit of contrition associated with this holiday.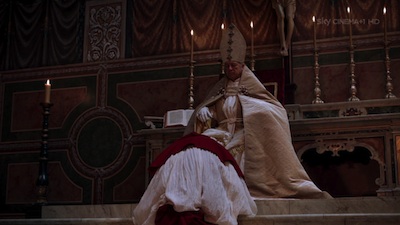 #19 - Wisdom of the Holy Spirit 7.95
Season 1 - Episode 4
Rodrigo promises estates and offices for those voting in his favour, and when white smoke rises, he leaves the conclave as Pope Alexander VI.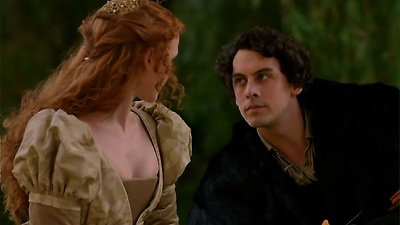 #20 - 1501 7.95
Season 3 - Episode 7
Cesare loses his lover and his daughter, leading to a painful defeat, and Lucrezia's betrothal becomes politically and emotionally complex.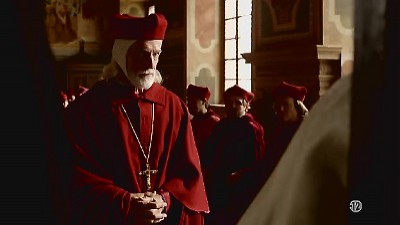 #21 - Pax Vobiscum 7.94
Season 2 - Episode 4
Savonarola was sentenced to death by hanging by the Pope Alexander VI after admitting acts of heresy under torture. He uses his last breath to curse Cesare Borgia and the whole family, in the name of God. Later, Cesare attend Midnight Mass and Easter lights the traditional fireworks fireworks Florentine. Alessandro, his lifelong friend, wish him "peace of God", but the peace of God is more interested Cesare.
#22 - A Sacred Vow 7.92
Season 1 - Episode 3
A quarrel starts among the cardinals and old reckonings are being settled, while Cesare offers his son as a sacrifice to God, abandoning the newborn.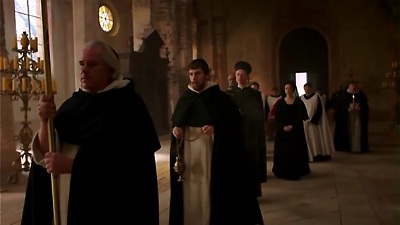 #23 - 1503 (2) 7.89
Season 3 - Episode 10
Rodrigo's death sets chaos in motion on many fronts and forces Cesare to practice his most sophisticated politics yet as stakes are raised.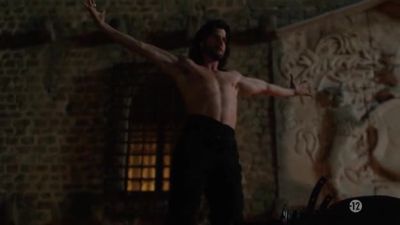 #24 - Who is Like God? 7.88
Season 2 - Episode 12
Alessandro Farnese, treasurer of the Vatican, announces that the signorie of Imola and Forli haven't paid their taxes. The pontiff then summons Caterina Sforza, the Regent, and her son, the heir of these principalities. Furious for being forced to pay high taxes, Caterina arranges a plan to assassinate the Pope. Meanwhile Cesare, at the head of an army of three hundred soldiers, manages to seize the duchy of Milan.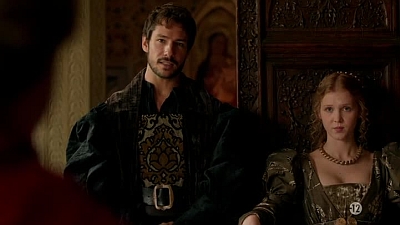 #25 - 1495 7.86
Season 3 - Episode 1
While Lucrezia is head of the Vatican, Rodrigo Borgia continued his retreat. He tries to erase his feelings of love for Julia and her desire for her own daughter, now married to Alfonso di Calabria. But even away from all temptations, he struggles to get there. For his part, his daughter, a young woman who became regent seat with wisdom and moderation, qualities that are lacking in Cesare. The latter, still at war in Romagna, hopes to achieve with a little luck to defeat Catarina and all the enemies of the Borgia family ...