Borgen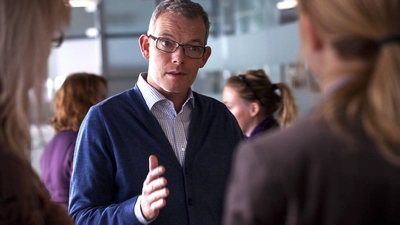 #1 - Them and Us 8.54
Season 2 - Episode 6
Just as Birgitte's new government is getting back on track after the Green Party's exit, internal strife erupts among coalition partners. This time it's from the right, as Svend Åge Madsen submits a bill to lower the age of criminal responsibility to 12 years -- an issue that splits the political system. Meanwhile, Laura is recovering from a panic attack, but Birgitte won't admit to herself that her daughter is ill.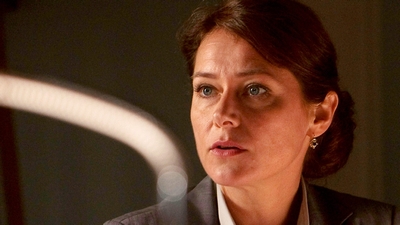 #2 - Divide and Rule 8.48
Season 1 - Episode 9
Allegations of corruption in connection with military spending has consequences even for the prime minister's husband, who has accepted a new job.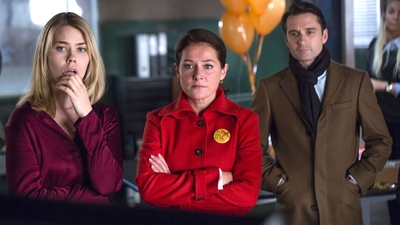 #3 - The Election 8.42
Season 3 - Episode 10
The day of the election finally arrives. However, politics is not the only thing on Birgitte's mind.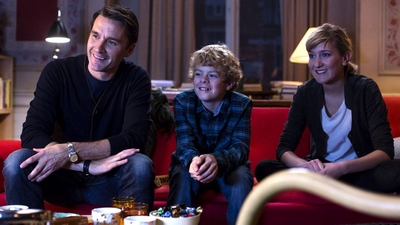 #4 - Sense and Sensibility 8.40
Season 3 - Episode 9
With the general election nearing, the mudslinging begins. Can Birgitte keep both her integrity and win votes? Can TV1 win viewers with their new election debate format?
#5 - An Extraordinary Remark 8.39
Season 2 - Episode 10
In the season finale, Birgitte is on a month leave from her post as prime minister to focus on family, and Hans-Christian Thorsen, Labor Party chairman, has positioned himself to be her possible successor. Birgitte is torn about whether or not she will return to work. Meanwhile, as Kasper and Katrine hunt for apartments together, their plan is derailed by an argument about the possibility of having children. Will one of them relent?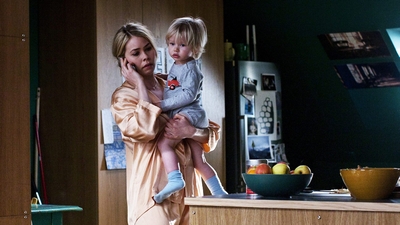 #6 - The Land is Built on Law 8.33
Season 3 - Episode 2
Birgitte decides to start a new party. At TV1, Torben Friis is under pressure to report less bad news.
#7 - Decency in the Middle 8.28
Season 1 - Episode 1
Three days before an election, party leader Birgitte Nyborg shakes up her campaign by denouncing her closest ally, sensitive information about the prime minister's shopping expenses lands in the wrong hands, and the rising star of the evening news is shaken by an unexpected death.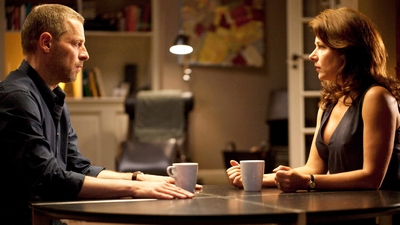 #8 - First Tuesday in October 8.28
Season 1 - Episode 10
A year after taking office, the prime minister's approval ratings are low, her government is in internal conflict, and her marriage is hanging by a thread. As she prepares for another year in parliament, what can be saved?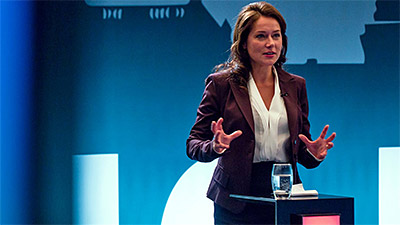 #9 - If You Never Change Your Mind 8.27
Season 3 - Episode 8
As election day nears, Birgitte comes clean to her party about her recent performance. Meanwhile, unable to make their mark with the opposition's policies, the New Democrats try to highlight the differences between their party and the Moderates. But when Jacob Kruse steals a key policy, a mole is suspected within the party.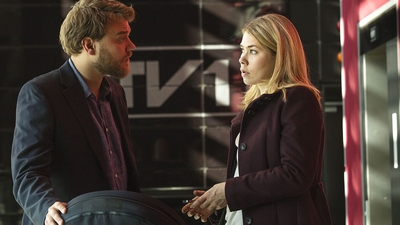 #10 - The Fall 8.26
Season 3 - Episode 7
When prime minister Lars Hesselboe calls a general election, he takes everyone by surprise. TV1 swing into action, as do the political parties. However, with Birgitte undergoing daily radiation treatment, she is already struggling to keep up with work. How long can she keep making excuses and keep her illness a secret?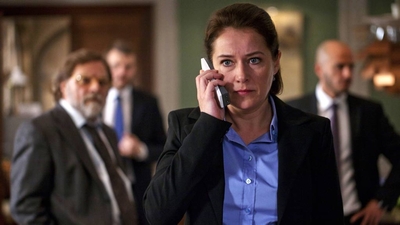 #11 - What is Lost Inwardly Must Be Gained Outwardly (2) 8.26
Season 2 - Episode 8
The eyes of the world are on Copenhagen and Birgitte Nyborg as peace talks draw near between North and South Kharun. Everyone has been working around the clock, and although Kasper is now living with Katrine, they rarely see each other. When Birgitte realizes Denmark is only a small piece in a major international power game, her negotiation skills are put to the test. Can she end the bloody civil war?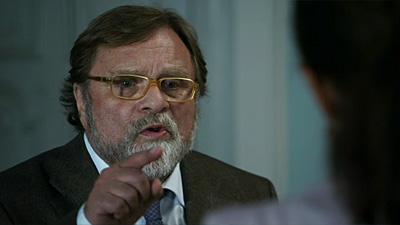 #12 - In Brussels No One Can Hear You Scream 8.25
Season 2 - Episode 2
Birgitte Nyborg must appoint a new EU-commissioner and her old mentor, Sejrø, is the obvious candidate. Seeing it as a ploy to get rid of him, Sejrø refuses Birgitte's offer, which leads to a power play with serious consequences. Meanwhile, Kasper prepares to move in with his girlfriend, Lotte, but is haunted by his history with Katrine. Katrine and Hanne have grown closer, united by daily battles with their boss at Ekspres: Michael Laugesen.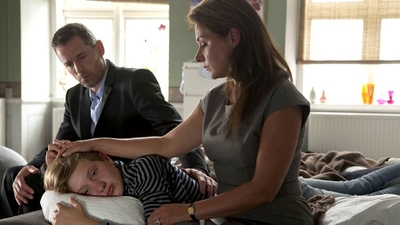 #13 - The Sanctity of Private Life 8.24
Season 2 - Episode 9
Laura's illness has worsened over the past few months, and Birgitte now feels terrible about failing to recognize it. When Laura's psychiatrist suggests admitting her to a private psychiatric hospital, Birgitte and Phillip immediately agree. This move becomes problematic when Birgitte's own tax reforms force her to pay out of pocket for the hospital cost. At home, Birgitte and Phillip are rediscovering some of their lost love, despite Philip's continued relationship with Cecilie.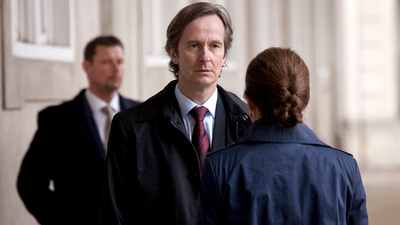 #14 - See No Evil, Hear No Evil, Speak No Evil 8.18
Season 1 - Episode 7
The discovery of illegal surveillance of a left-wing party brings into question the prime minister's friendship with the party's spokeswoman as well as her faith in her own minister of justice.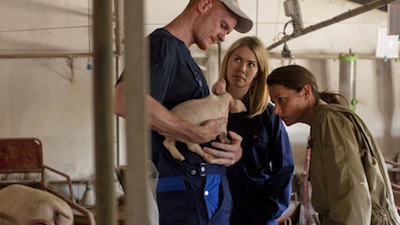 #15 - Their Loss... 8.18
Season 3 - Episode 4
Birgitte's English boyfriend falls ill after eating pork as the government are trying to relax the rules applying to Danish pig farms. Birgitte argues for protecting citizens, not the industry.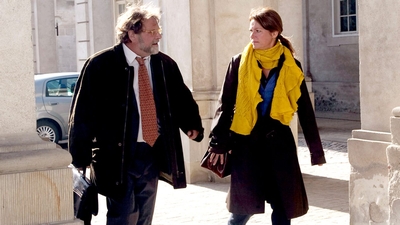 #16 - Count to 90 8.17
Season 1 - Episode 2
After a successful election, Birgitte Nyborg looks set to become the Denmark's first female prime minister, but allies and opponents do their best to block her way.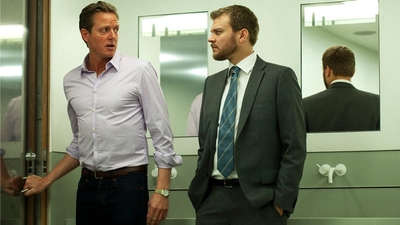 #17 - The Silly Season 8.12
Season 1 - Episode 8
While the prime minister tries to take a family vacation, the publication of a tell-all by a former politician puts spin doctor Kasper Juul on the edge.
#18 - Battle Ready 8.11
Season 2 - Episode 4
After Bjørn Marrot's exit, Höxenhaven steps in as the new party leader, jumping at the opportunity to exploit the turn of events. When pirates hijack a Danish ship off Somalia's coast, Höxenhaven diverts attention from Birgitte, who badly needs a success story. Meanwhile, compromising photos of Höxenhaven turn up at the Ekspres. Laugesen wants to use them against Höxenhaven, but Katrine is skeptical.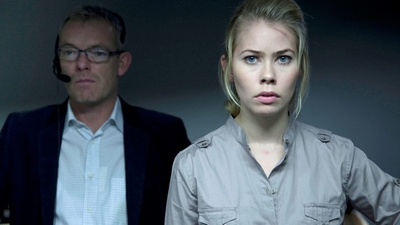 #19 - 100 Days 8.10
Season 1 - Episode 4
The revelation of an American prisoner transport in Greenland causes scandal upon the new government's first one hundred days in office.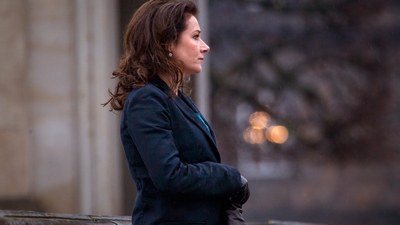 #20 - A Child of Denmark 8.08
Season 3 - Episode 1
Birgitte Nyborg has left politics and is now a well-paid speaker and sits on several boards. Her old friend Bent Sejro tries to persuade her to re-enter politics. Katrine Fonsmark and Kasper Juul juggle their careers and parenthood as well as their volatile relationship.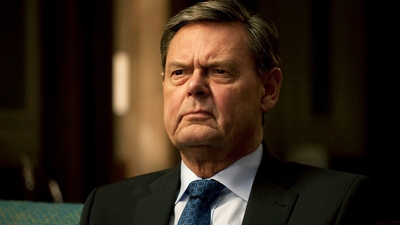 #21 - Men Who Love Women 8.08
Season 1 - Episode 5
The government's agenda on equal opportunities in corporate business brings pressure from the media as well as the country's most powerful businessman.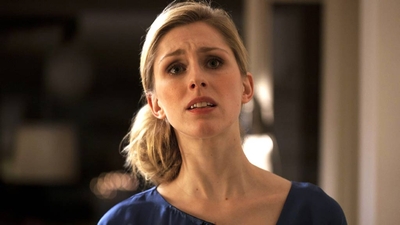 #22 - Plant a Tree 8.07
Season 2 - Episode 5
Birgitte Nyborg is about to negotiate the environmental element of the new reform package, but she must face the reality of parties unwilling to compromise. Kasper convinces her that underhanded tactics can help win her a majority for the reform. Meanwhile, Katrine receives an unusual job offer that tests her personal beliefs. And at home, Birgitte's children are clearly affected by their mother's stress; Laura in particular.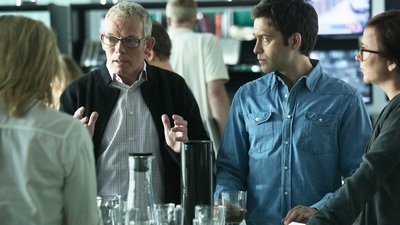 #23 - The Art of the Possible 8.06
Season 1 - Episode 3
A few months into her term the new prime minister faces her first political crisis, and journalist Katrine Fønsmark considers how to deal with her unexpected pregnancy.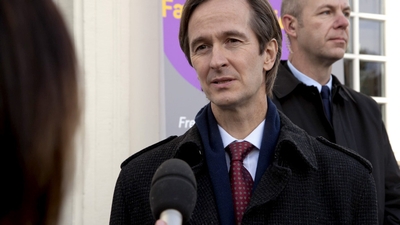 #24 - The Last Worker 8.04
Season 2 - Episode 3
Birgitte's government prepares to present a new reform package, which is being polished at a political seminar. But when party leader Bjørn Marrot comes under a personal media attack, Birgitte senses a rebellion brewing, and the seminar dissolves in chaos. Meanwhile, the tension grows on the homefront where Phillip has a new girlfriend. And Katrine covers the political seminar for Laugesen, but he has his own agenda on the table.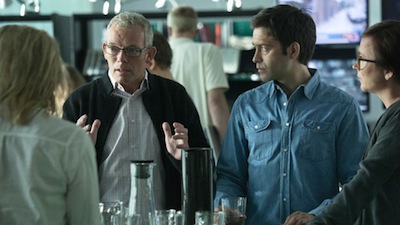 #25 - The Right Shade of Brown 8.03
Season 3 - Episode 3
Chaos and confusion rule in the party rooms of the New Democrats. Chaos also rules at home as Gustav is sick, and Birgitte and the children move into a new, cheaper apartment. Birgitte has a problem with one of her hands.