Blue Bloods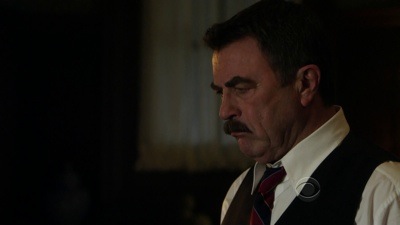 #1 - The Blue Templar 8.33
Season 1 - Episode 22
In his attempt to expose the Blue Templar, Frank chooses to bypass Internal Affairs after a drug bust indicates dirty cops are involved.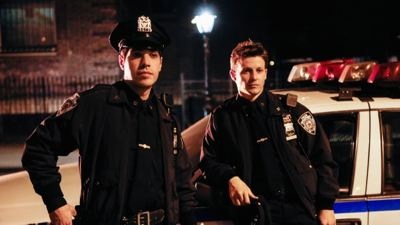 #2 - The Bitter End 8.23
Season 3 - Episode 22
Danny blames himself when a young woman commits suicide because he had made a promise to her in the wake of her parents' deaths. Meanwhile, violence involving a gang at a housing project erupts and affects the Reagans.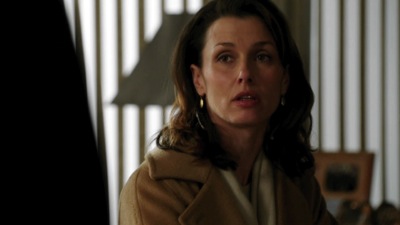 #3 - Some Kind of Hero 8.21
Season 2 - Episode 19
Danny causes waves in the department when he investigates a closed case, the suicide of a firefighter, at the insistence of the man's 12-year-old son. Meanwhile, Jamie saves a baby from a burning building but worries it will jeopardize his undercover work when he is billed a hero in the press.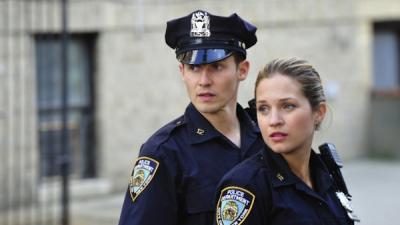 #4 - To Protect and Serve 8.20
Season 4 - Episode 3
Danny becomes the lead hostage negotiator when a prime informant in a large drug case holds Erin at gunpoint inside the courtroom. Also, when Jamie disobeys his lieutenant's orders and gets suspended, Frank must decide a proper punishment.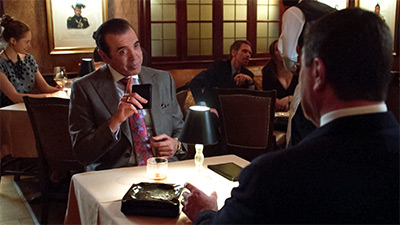 #5 - Justice Served 8.15
Season 4 - Episode 8
Following Frank's dinner with mob lawyer Angelo Gallo, Gallo is shot, and Frank narrowly escapes with his own life. Meanwhile, Danny is called for jury duty, and winds up being the sole dissenting opinion in a murder trial.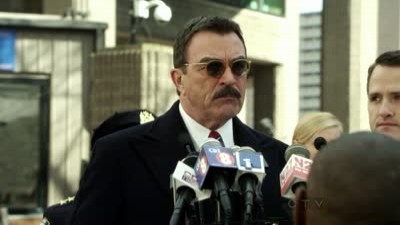 #6 - To Tell the Truth 8.14
Season 1 - Episode 18
Just before Danny is to give witness testimony at a Peruvian drug lord's murder trial, Linda is kidnapped. This drug lord has a history of intimidating witnesses.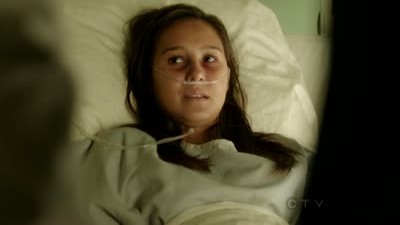 #7 - Innocence 8.11
Season 2 - Episode 4
Erin has to re-open a 18yr old rape case in which Frank was the arresting officer. Danny and Jackie have to deal with the murder of three teenagers for which there appears to be no motive.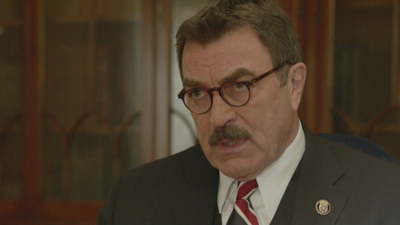 #8 - Parenthood 8.11
Season 2 - Episode 14
When a man's family is robbed and beaten in front of him, and the assailant is shot and killed, the Reagan's debate about how far they would go to protect their family. Meanwhile, when a college student is arrested at a rally, Frank wrestles with her sentence due to her identity.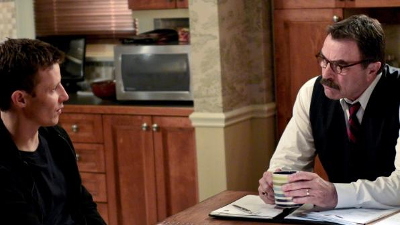 #9 - Growing Boys 8.10
Season 4 - Episode 6
When a gangbanger dies after Jamie chases him away from the boy he is mentoring, Jamie's conduct is called into question. Meanwhile, Baez goes undercover to get information on Danny's ex-girlfriend's fiancée who is dealing drugs from his gym.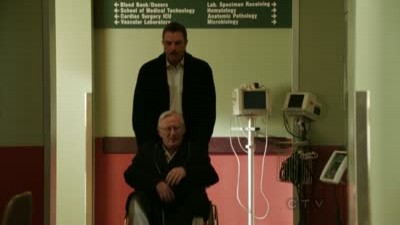 #10 - Thanksgiving 8.07
Season 2 - Episode 8
Henry's heart attack on Thanksgiving eve leaves the family contemplating a future without him. While Danny and Jackie look into a suicide that may not be what it seems, Frank and the mayor disagree about a threat to the city.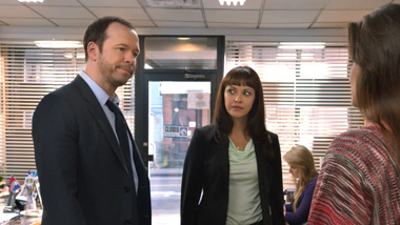 #11 - Lost and Found 8.06
Season 4 - Episode 5
When Danny and Baez suspect a little girl might be the victim of a kidnapping, the girl's mother denies it, but her story doesn't add up. Meanwhile, Frank pays a visit to a priest, a counselor to the NYPD, who was arrested on a DUI charge.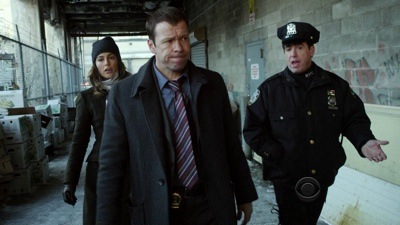 #12 - Silver Star 8.06
Season 1 - Episode 17
When a former U.S. Marine and war hero-turned-homeless man is found murdered, Danny, a former Marine himself, feels a personal connection and is determined to find the killer. Meanwhile, erroneous information about Frank running for mayor is leaked to the press.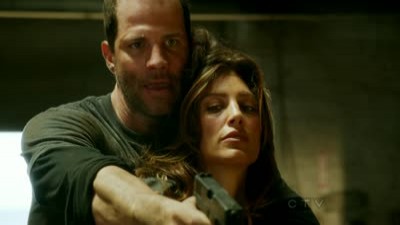 #13 - Critical Condition 8.06
Season 2 - Episode 3
Three men attempt to rob a bank and Danny discovers that one of attempted robbers is a former cop. Also, Jamie works with Luisa Sosa, his new partner.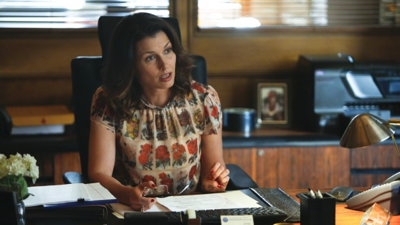 #14 - Exiles 8.05
Season 4 - Episode 22
Danny works on an off-limits case and is then put on modified duty. Realizing he's stumbled onto something big, he alerts Frank, who does some digging and is shocked by the enormity of the situation.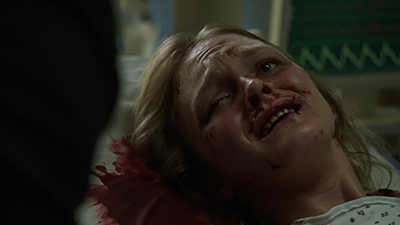 #15 - Loose Lips 8.05
Season 5 - Episode 5
Jamie is targeted by a vengeful thug after he intervenes in his abusive relationship with his girlfriend. Frank must deal with a political scandal involving insensitive comments made by Henry that were illegally recorded and leaked to the press.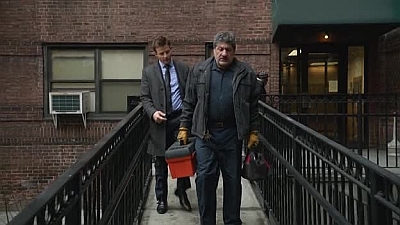 #16 - Righting Wrongs 8.05
Season 4 - Episode 18
A woman dies after undergoing a secret plastic surgery, so Danny and Baez try to figure out what happened. Elsewhere, Frank asks Jamie to solve a cold case; and Erin explores the world of speed dating.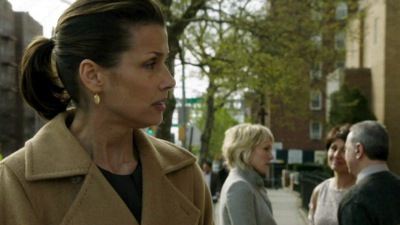 #17 - Mother's Day 8.04
Season 2 - Episode 22
Frank must race to stop a biological weapon attack on New York City, while keeping it a secret from his family during their most sentimental holiday, Mother's Day. Meanwhile, a long-standing conflict between Danny and Jamie comes to a head.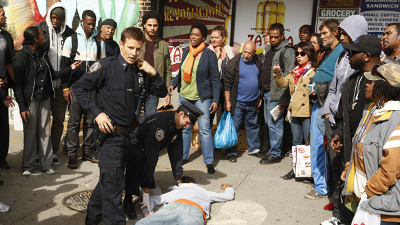 #18 - Drawing Dead 8.04
Season 4 - Episode 7
When an officer is accused of using excessive force on a suspect, Frank finds his department under scrutiny from the community and the mayor. Meanwhile, Danny and Baez investigate the murder of a Wall Street securities trader who was deep in debt due to a gambling addition.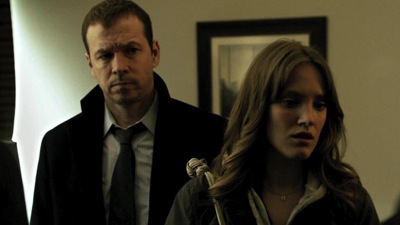 #19 - Working Girls 8.04
Season 2 - Episode 20
Danny and Jackie are assigned to protect a key witness in a Russian mob trial, but when an attempt is made on her life, they realize there is a leak on the task force. Meanwhile, Erin is offered a job as deputy mayor, which would have her working directly with her father.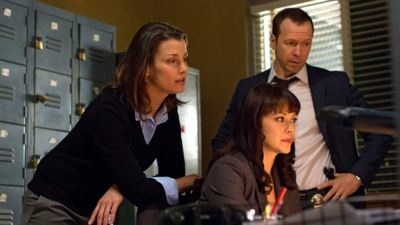 #20 - Devil's Breath 8.03
Season 3 - Episode 21
When Danny finds a disoriented man in a park covered in his girlfriend's blood, he finds it hard to believe that the man has no recollection of the night's events until they find a strong narcotic in his bloodstream. Meanwhile, Jamie gets into trouble when he helps an off-duty officer cover up his intoxication after he apprehended an armed robber.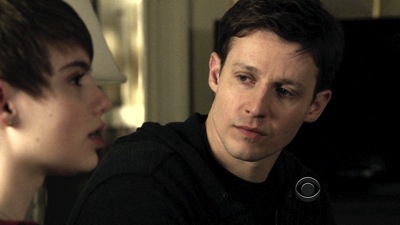 #21 - No Questions Asked 8.03
Season 2 - Episode 18
Danny is put in a difficult position when a gun linked to a robbery is brought in to the NYPD's gun buyback program. He must decide to either arrest the suspect or follow the no questions asked rule.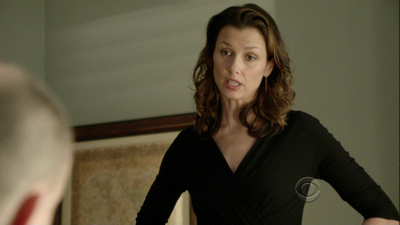 #22 - Whistle Blower 8.03
Season 2 - Episode 10
When Erin's informant is murdered, she blames herself and works to help Danny discover who killed him.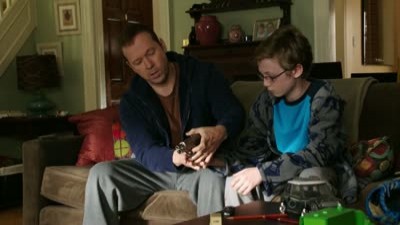 #23 - The Job 8.03
Season 2 - Episode 12
On the way home with his family, Danny hits a man with his car who is fleeing from a gunman, and his family gets caught in the crossfire when Danny fires his weapon at the gunman. Frank deals with 9/11 guilt from impending loss of a friend whom he worked alongside at Ground Zero.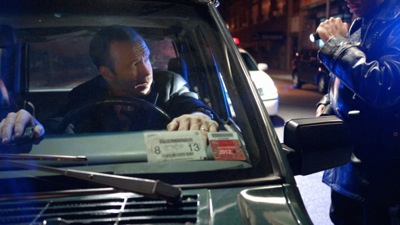 #24 - Framed 8.02
Season 3 - Episode 12
Danny's car matches an NYPD description of a car involved in a drug deal and taken into custody when a bag of cocaine is found in his trunk.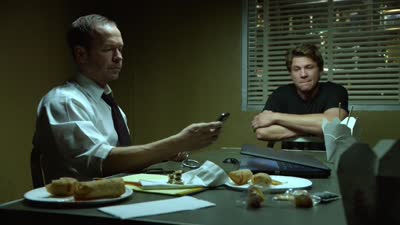 #25 - The City That Never Sleeps 8.02
Season 4 - Episode 2
When a famous movie star, Russell Berke, who shadowed Danny for research on his next role, is stabbed, Danny goes to his aid, but must keep the crime on the down-low due to Russell's celebrity status.