Bitten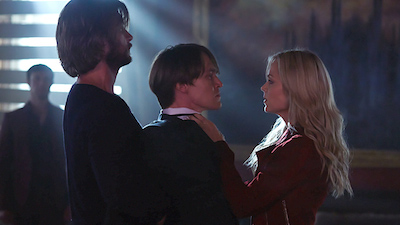 #1 - Ready 8.12
Season 1 - Episode 13
In the Season 1 finale, Elena returns to Stonehaven and her Pack after learning the truth about Clay's role in her werewolf origins. Reunited, they ready themselves for an epic war against the Mutt army led by Santos and the mysterious James Williams.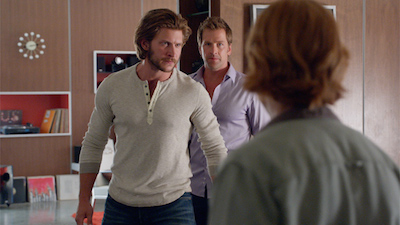 #2 - Settling 8.10
Season 1 - Episode 11
Elena enters into damage-control mode with Philip, who has become painfully aware of her romantic history with Clay; and later, breaks Pack law when the Mutts launch a coordinated attack in Toronto and threaten the human she loves.
#3 - Caged 7.99
Season 1 - Episode 12
Elena goes against her Alpha's commands when she embraces her killer instinct to free Clay from captivity. Later, when confronted by Phillip, she's forced to come to terms with her true identity.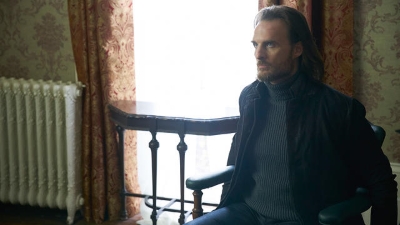 #4 - Shock the System 7.88
Season 3 - Episode 9
When Elena tries to comfort a grieving Sasha, they get lured into the woods and are taken prisoner by the Albino; Jeremy wages psychological warfare against his captor; Clay, Nick and Alexei race to save a new Alpha.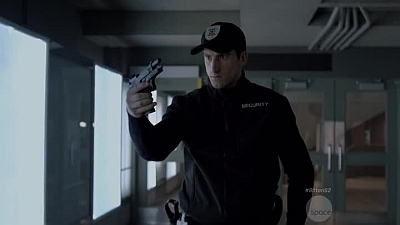 #5 - Fine Temporum 7.85
Season 2 - Episode 10
Elena and The Pack storm the Delphi building to save Savannah, the witches, and the werewolves in a final showdown against Aleister and Clara.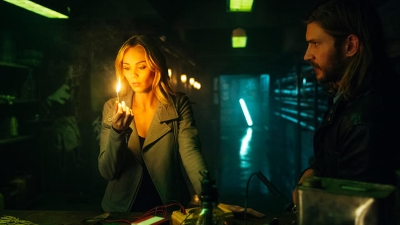 #6 - Truth, Changes, Everything 7.84
Season 3 - Episode 10
Elena comes up with a dangerous plan to take back Stonehaven, save the Pack, and change everything forever.
#7 - Stalking 7.81
Season 1 - Episode 7
Daniel Santos, the recently revealed leader of the Mutt uprising, wants to sit down with the Pack and discuss a truce. But are they just walking into a trap?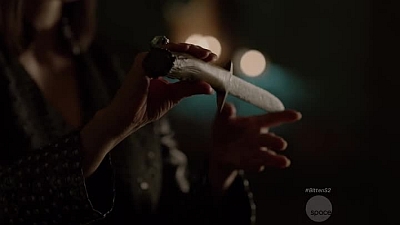 #8 - Scavenger's Daughter 7.80
Season 2 - Episode 9
Rachel and Logan battle their own demons as Aleister's Undoing takes hold of the witches and has unexpected consequences for the wolves. The Pack and the Coven do their best to defeat him before sunrise—when life as they know it will change forever if Aleister and Clara get their way. A reluctant Ruth resorts to Left Hand magic to fight her son while a surprise ally appears to offer help to Jeremy and his Pack.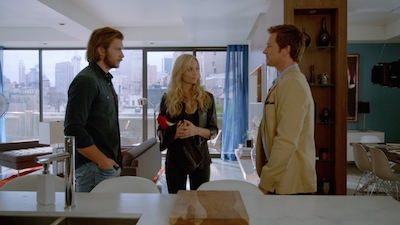 #9 - Descent 7.79
Season 1 - Episode 10
Elena returns to Toronto for her art show accompanied by Clay, who keeps a protective watch over her while camping out on Philip's couch. Elsewhere, the Pack receive valuable information about the Mutts from an unexpected source.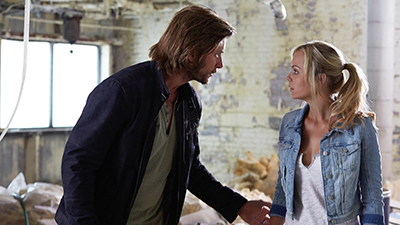 #10 - Vengeance 7.77
Season 1 - Episode 9
The Pack push personal issues aside to focus on survival after Santos sics a notorious killer on them, but Elena's feelings for Clay race to the surface after her own close call with death.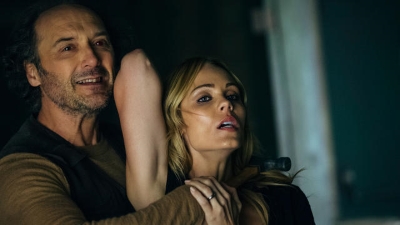 #11 - Rule of Anger 7.77
Season 3 - Episode 6
Elena and Clay take on a deadly new foe to save Marsten; Paige and Nick try to find the cause of Rocco's magical outbreaks; Katia tries to save her family.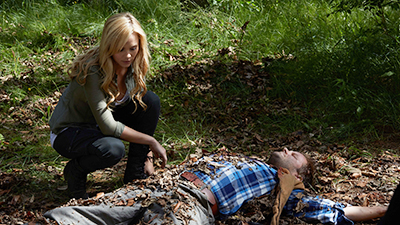 #12 - Prisoner 7.74
Season 1 - Episode 8
A poisoned Jeremy grows weaker by the hour as Elena and Clay race against the clock to save his life, but run into hurdles as they interrogate a Mutt and contend with a werewolf wannabe.
#13 - Right Behind You 7.72
Season 3 - Episode 3
Elena struggles to convince Jeremy to protect her blood family against the Russia Alpha; Nick uncovers Roman's plans.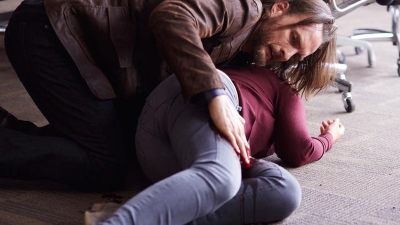 #14 - A Quiet Dog 7.72
Season 3 - Episode 4
Jeremy attempts to broker a negotiation to end the thirty-year blood feud between Sasha and Roman. Meanwhile, Elena watches over Pack prisoner, Konstantin, who tries to deduce why she is protecting Sasha.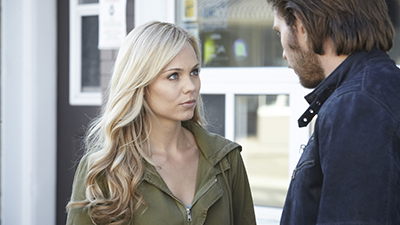 #15 - Trespass 7.71
Season 1 - Episode 3
I sentimenti reciproci di Elena e Clayton vengono alla luce quando i due rintracciano il Mutt in un magazzino, la situazione diventa difficile quando il killer si trasforma in Lupo. Nel frattempo un gruppo di cacciatori è alla ricerca del lupo killer.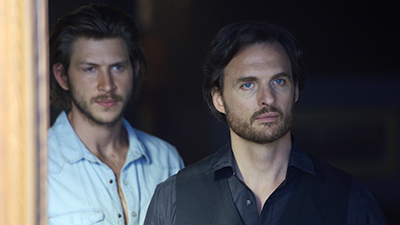 #16 - Committed 7.69
Season 1 - Episode 6
Elena returns to Toronto, but her human life with Philip is interrupted when Santos arrives with a way out of the Pack. Elsewhere, at Stonehaven, Jeremy must fight to keep his Alpha status in tact.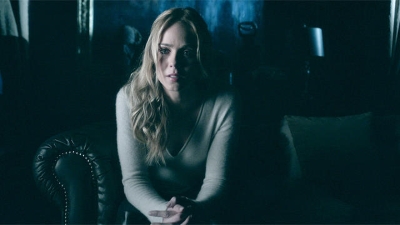 #17 - Family, Of Sorts 7.69
Season 3 - Episode 1
In order to solidify his power, a war hardened Jeremy has tasked Elena, Clay and Nick with recruiting all North American Mutts into the Pack. Meanwhile, Elena is accosted by mysterious new characters who challenge her with a surprising claim.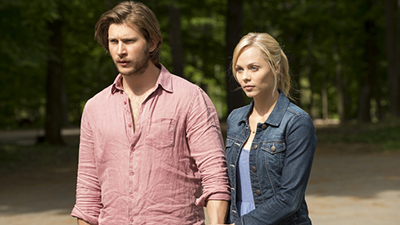 #18 - Bitten 7.69
Season 1 - Episode 5
Elena is overwhelmed with memories of her romance with Clay, including the day she was bitten by a werewolf, as she defends him against murder accusations; at the same time, Clay's character is put into question when former Pack member Daniel Santos shows up with information on the Mutt uprising.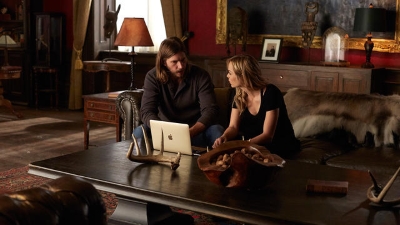 #19 - Of Sonders Weight 7.67
Season 3 - Episode 5
Jeremy deals with fallout from the failed negotiations between Sasha and Roman; Elena attends to an injured Sasha; Clay and Alexei track down the victim of a young wolf's attack.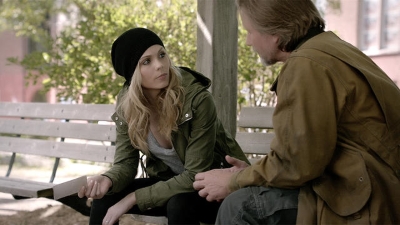 #20 - Our Own Blood 7.67
Season 3 - Episode 2
Elena struggles to deal with a new discovery about her past. Clay readies Stonehaven for a possible attack from the Spanish by calling in new Pack members. Little does he know that one of them is a traitor. Meanwhile, Jeremy and Nick find a clue at the Spanish hideout that ultimately leads to them rushing back to Stonehaven.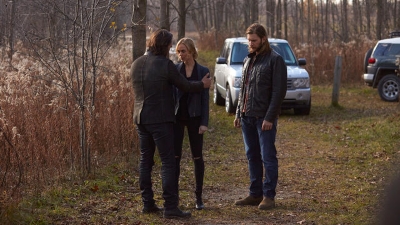 #21 - Tili Tili Bom 7.66
Season 3 - Episode 8
As the Alpha, Elena sets out with Clay to take down the Albino; Nick and Katia are captured by Roman's henchmen; Jeremy gets help from a surprising ally in his quest to kill Roman.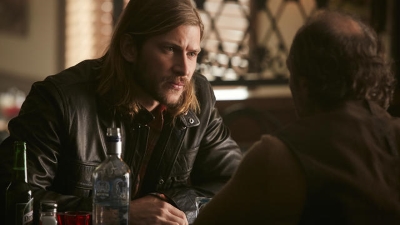 #22 - On the Brink 7.64
Season 3 - Episode 7
Nick, Paige and Rachel track Katia with magic; Elena invites Konstantin to Stonehaven and asks for his help; Clay and Jorge keep an eye on the Albino.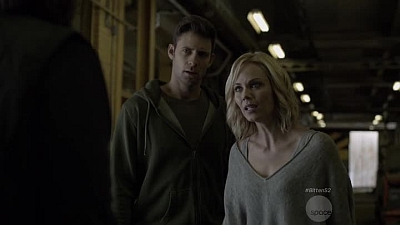 #23 - Dark Arts 7.64
Season 2 - Episode 8
Having possessed Clay's body, Aleister returns to Stonehaven where he creates ideal conditions to abduct Savannah. Meanwhile, Clay finds himself trapped in his unconscious, wrestling with both the occupying Aleister and his own mind in a way that could destroy him.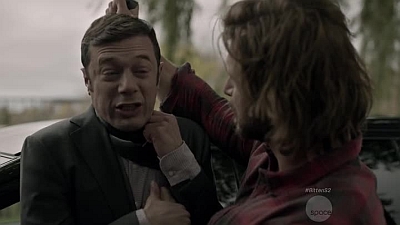 #24 - Bad Dreams 7.61
Season 2 - Episode 7
When the new Spanish Alpha tries to blackmail Jeremy into murdering the Russian Alpha, the Pack has things under control until a surprise visit from Savannah upends their plans. Nick and Paige try to secretly meet Nick's mother.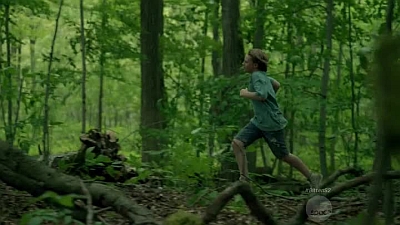 #25 - Scare Tactics 7.60
Season 2 - Episode 2
Clay investigates a mysterious symbol that may be related to witchcraft while the rest of The Pack interrogates a captive Malcolm. However, when both inquiries lead to the same destination, The Pack is faced with a disturbing truth – witches live among us.