Big Love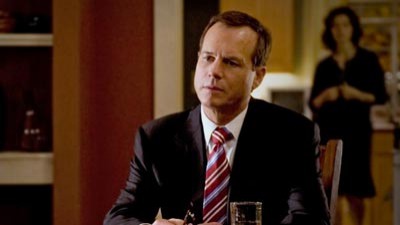 #1 - End of Days 8.59
Season 4 - Episode 9
Bill faces last-minute threats to his candidacy; the three wives feel the strain as Election Day arrives.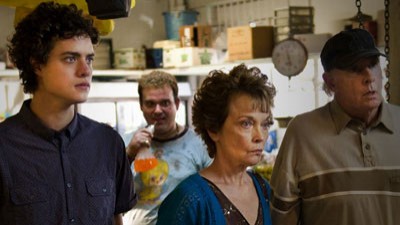 #2 - Under One Roof 8.50
Season 4 - Episode 6
Ana resurfaces with a surprise revelation that shakes up the family. Bill tries to get Tommy and Jerry to rebrand the casino and expand its advertising into Idaho. Lois and Frank take Ben and Jodean south of the border to visit Don Dona, a bird vendor, at their collective peril. Margene worries about the impact of Bill's future outing on her booming business. With a flourish, Bill shows his wives the family's collective future.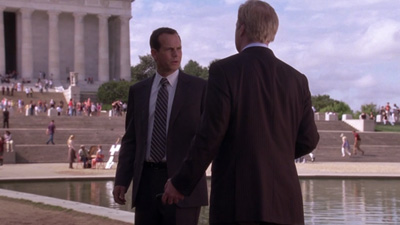 #3 - Strange Bedfellows 8.41
Season 4 - Episode 3
Bill heads to Washington, D.C. to obtain support for his run for Utah State Senate but ends up on opposing side of a lobbyist. Elsewhere, Alby deals with his father's legacy all the while becoming attached to Dale.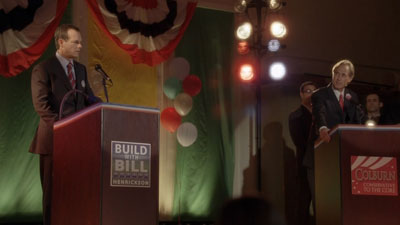 #4 - Sins of the Father 8.31
Season 4 - Episode 5
Bill works overtime to secure Paley's backing in his quest for the state senate and calls on past experience to weather an attack from Coburn. Meanwhile, Tommy is suspicious of Marilyn's motives to lobby for the casino in Washington, D.C.; Nicki dives into her role in Bill's campaign; and Frank makes an unannounced visit to the reservation.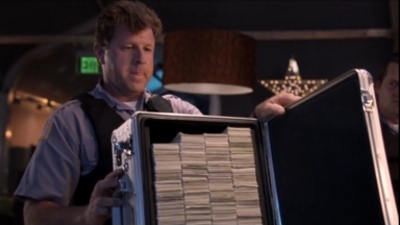 #5 - Free at Last 8.29
Season 4 - Episode 1
With the grand opening of the Blackfoot Magic Casino only days away, the Henricksons make last-minute preparations under the skeptical eye of Tommy Flute, son of Bill's partner Jerry. As the feds probe the whereabouts of Roman Grant, Alby has a close encounter with Dale Tomasson, the state-appointed trustee of Juniper Creek's assets. At the compound, Adaleen shares a shocking secret with Nicki, who's under fire for opening a new bank account for Roman. Though her home-shopping business is thriving, Margie makes an on-air slip-up that prompts her boss Beverly to voice concerns about possible burnout. Worried for her safety, Lois offers Frank a piece of her fledgling bird-purveying business. Bill and Nicki's smarmy ex, J.J. Walker, work out an arrangement allowing Cara Lynn to stay at the Henrickson's while attending high school during the week. Ben lands a gig with his Christian rock band and ends up being called into backup duty for another.
#6 - Where Men and Mountains Meet 8.27
Season 5 - Episode 10
In the series finale of Big Love, Margene plans on going on a cruise by herself to help people, Barb prepares to get baptized in the new church, and Nikki fears that she will be left alone if Bill goes to prison.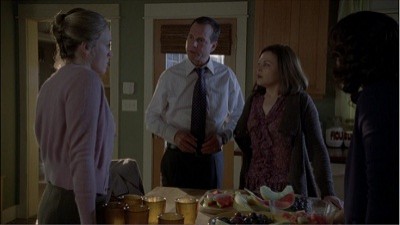 #7 - The Noose Tightens 8.26
Season 5 - Episode 8
Bill fights for his family and his freedom; Alby looks to settle unfinished business; Nicki plans a new future for Cara Lynn.
#8 - Sacrament 8.22
Season 3 - Episode 10
Bill convinces Ray Henry to go along with his idea to rescue a kidnapping victim; Nicki has a surprise visitor; Alby hatches a deadly plot to consolidate his power; Sarah makes a surprise announcement that shocks the family.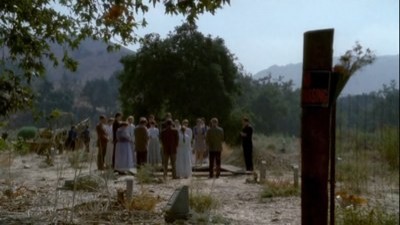 #9 - Rough Edges 8.17
Season 3 - Episode 8
Bill petitions the DA's office to charge Roman with murder; Margene starts a jewelry business; Don's fact-finding mission about the casino license reveals the possible involvement of Bill's brother-in-law; Sarah considers her options for the future.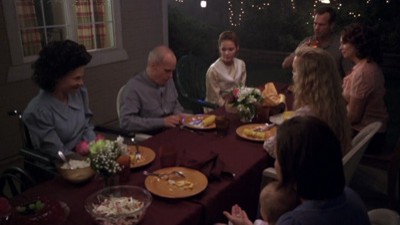 #10 - The Greater Good 8.17
Season 4 - Episode 2
Bill decides to run for state senate against a candidate who plans to crack down on polygamy, but all of his wives oppose him, with Nicki thinking that he should be the prophet of Juniper Creek. Nicki confronts Ray Henry as he moves out of Utah in shame, and Sarah and Heather reconcile for Sarah's impending wedding to Scott. Nicki confronts J. J. when he comes to dinner and she decides against attending Roman's funeral, declaring him a false prophet. Albie stalks a man he met while cruising for sex who has ties to Bill. Bill and Barb falsely reconcile with the Church of Latter-Day Saints to maintain appearances for the campaign. Joey and Wanda's family return from Arizona to Juniper Creek with a new peace as Roman is dead and a conviction that Bill should be prophet. En route to her surreptitious wedding, Sarah is confronted by Barb. In spite of their respective doubts, Sarah gets married, Nicki attends her father's funeral, and Bill decides to run for office and out his family as polygamous after winning.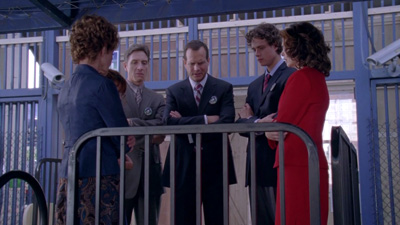 #11 - The Mighty and Strong 8.16
Season 4 - Episode 4
Pressed by Coburn to state his intentions, Bill gets his family to stage an elaborate rally announcing his candidacy. Surviving an INS raid targeted at illegals working at Home Plus, Bill isn't so lucky when an audit uncovers insurance discrepancies caused by his multiple wives. To protect his secret and save his candidacy, he ends up asking Don to take the fall, and moves up his announcement by three days. J.J. approaches Alby with a partial solution on how to dispose of a "flock cast adrift," flummoxing Nicki. Lois and Frank survive a border scare to score a new shipment of birds, but Jodean sabotages the couple's dreams of profits. Sarah gets a taste of motherhood, albeit with someone else's child. Alby is tormented by his inner Roman, and torn by what he sees as Dale's betrayal. Troubled by Tancy's surprising revelation about Margene and Ben, Bill decides that a change of scene might be best for his firstborn son.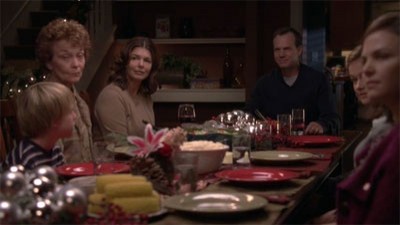 #12 - Certain Poor Shepards 8.14
Season 5 - Episode 3
The Henricksons' holiday cheer is tested by family revelations. Alby's purification of Juniper Creek leads to a defection.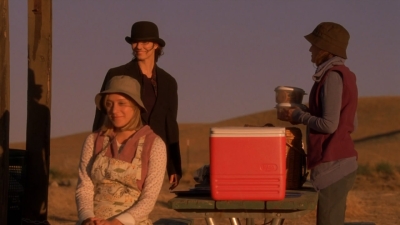 #13 - Winter 8.11
Season 5 - Episode 1
After being elected state senator, Bill Henrikson announces that he is a polygamist, and he and his families are attacked from every side; Alby Grant returns from living in the desert with the idea of purifying the compound and getting revenge.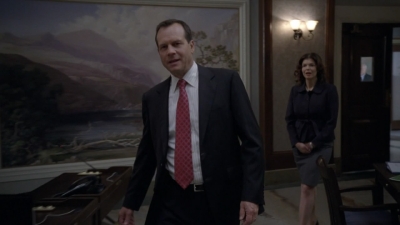 #14 - The Oath 8.08
Season 5 - Episode 4
Bill fights for his right to be sworn in as senator; Barb, Nicki, and Margene struggle with personal revelations and changed public profiles.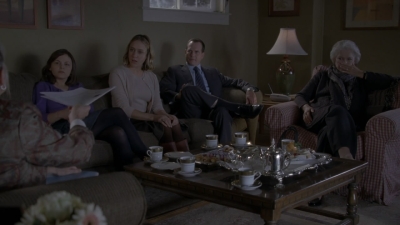 #15 - D.I.V.O.R.C.E. 8.07
Season 5 - Episode 6
Bill refuses to give in to Barb's vision of the church; Nicki chafes at the status quo; Margene looks to rally the children of polygamy.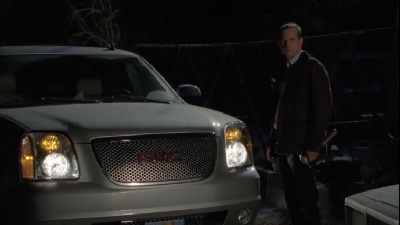 #16 - Exorcism 8.06
Season 5 - Episode 9
Alby gets Adaleen on his side against Bill and his family. Rhonda asks Ben to marry her which results in Ben & Heather breaking up. Bill faces the possibility of a 20 year sentence, as his family tries to cope. Cara Lynn breaks down after Nikki tells her that Mr. Ivy never loved her.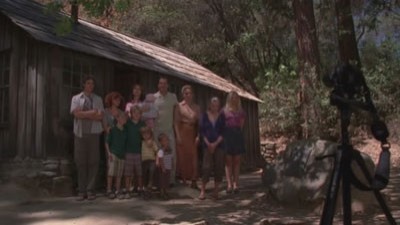 #17 - Come, Ye Saints 7.98
Season 3 - Episode 6
Bill takes the wives and kids on a cross-country journey to connect to their roots - and save his family.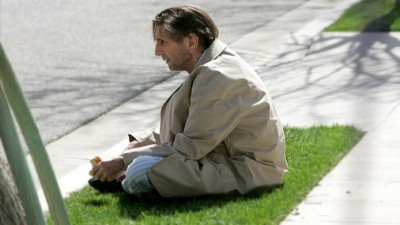 #18 - Oh, Pioneers 7.98
Season 2 - Episode 12
In the season finale, the family prepares for the annual Pioneer Week. Bill and Alby butt heads over the control of UEB. Meanwhile, Margene reveals the truth to Ana.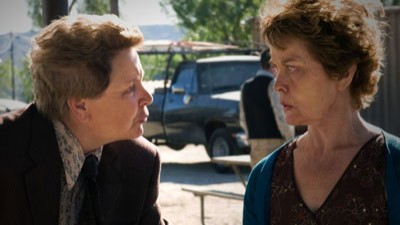 #19 - Blood Atonement 7.96
Season 4 - Episode 7
With a revenge-minded Joey in tow, Bill makes an emergency trip to Mexico after Lois and Frank's latest smuggling escapade backfires. Nicki is jolted by a doctor's news, but even more flummoxed by Adaleen's shocking revelation. Margene offers up a novel remedy to keep Ana from leaving the country with her fiancé. After a scare at the casino, Barb and Tommy look for culprits — and find some disturbing answers.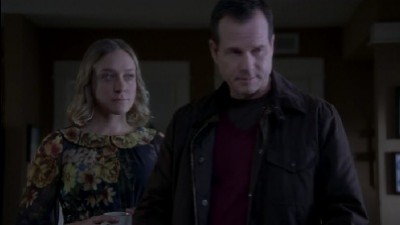 #20 - Til Death do Us Part 7.95
Season 5 - Episode 7
Bill eyes a wedding as a chance to reseal his commitment to his wives; Alby makes a game-changing power play.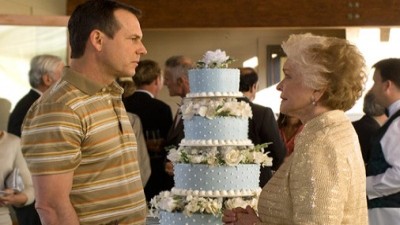 #21 - Take Me as I Am 7.87
Season 2 - Episode 11
Barb finds out that her mother is about to re-marry. Bill hears disturbing news about Weber Gaming. Meanwhile, Nicki is upset by outside influences on her children.
#22 - Kingdom Come 7.87
Season 2 - Episode 8
Bill is stressed out by work, and Frank tries to get a hold of Lois' money. Meanwhile, the family discovers Ben and Brynn's secret.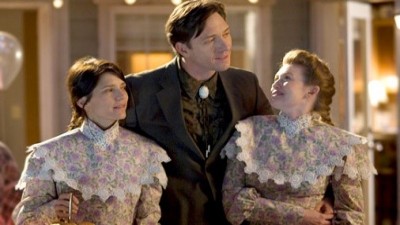 #23 - The Happiest Girl... 7.87
Season 2 - Episode 10
Bill takes Margene to a convention. Frank is looking for a new wife. Meanwhile, Nicki throws a party.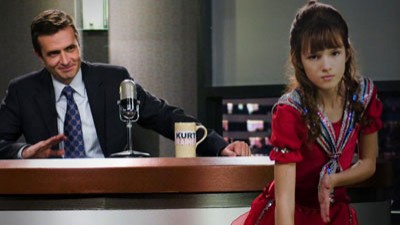 #24 - Next Ticket Out 7.86
Season 4 - Episode 8
Sarah shakes up the family with an announcement, while Nicki makes an all-out attempt to be the woman Bill wants her to be. Margene is put on the defensive when Bill questions her real reasons for getting married. An ill-timed remark at a ladies-only event puts Barb in an unwanted spotlight. Marilyn looks to bring down Bill as his campaign winds down. Barb jolts Nicki with news about Joey that Bill was supposed to deliver. A suspicious Bill looks for clues about J.J. in Kansas, while Adaleen finds them closer to home.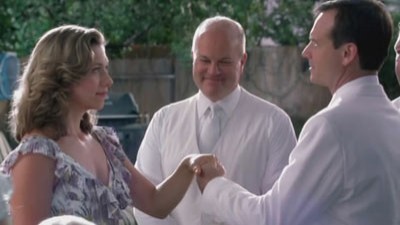 #25 - For Better or for Worse 7.86
Season 3 - Episode 5
Sarah, Ben, Heather and Frankie attempt a risky mission to Juniper Creek to find Frankie's mother; the Henricksons adjust to cramped living conditions after a recent arrival; Bill turns to his brother-in-law for help in securing a loan; Nicki mulls going back to her job at the DA's office; Roman hints at plans for a comeback.