Bewitched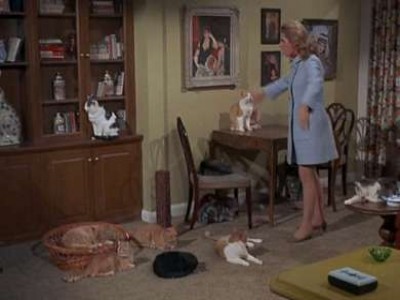 #1 - Mrs. Stephens, Where are You? 8.60
Season 5 - Episode 20
Phyllis breaks bad on Samantha's family, and Serena shuts her up by turning her into a cat! Miss Parsons finds Phyllis as a cat and decides to keep her. Meanwhile, Frank is looking for Phyllis and Samantha finds her at Miss Parsons' house with a whole bunch of other cats she has collected! She then finds cat Phyllis and gets Serena to change her back to a human.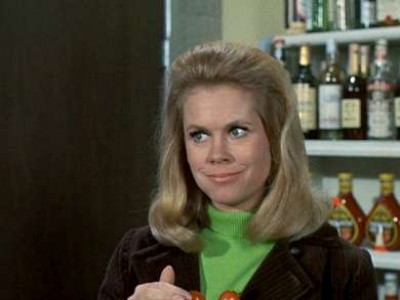 #2 - Samantha's Lost Weekend 8.56
Season 6 - Episode 16
Esmerelda hexes a glass of milk for Tabitha so she can eat, but Samantha drinks it by mistake and goes on an eating frenzy!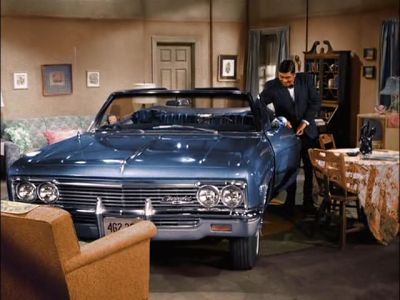 #3 - Follow That Witch (Part 2) 8.53
Season 2 - Episode 31
Charlie Leach really has something over Sam's head. Charlie wants Sam to give him and his wife Charmaine an expensive apartment with an expensive car to boot. Darrin finds out about how Barkley started this whole mess and decides to cancel the Robbins account. At Robbin's office, while Darrin is telling Robbins and Barkley where to go, Samantha uses her magic to expose Barkley and gets him fired. One down, and one more to go when Samantha goes to Leach's apartment and destroys everything with her magic. When Leach finds out, Samantha twitches him to Mexico. Leach vows that he will be back....
#4 - Snob in the Grass 8.53
Season 4 - Episode 19
Remember Sheila Sommers from the pilot? Well, she's back and Larry wants Darrin to go with her to get her father's account with McMann and Tate. At a dinner party, Sheila is up to her usual tricks, and Samantha unleashes a few of her own.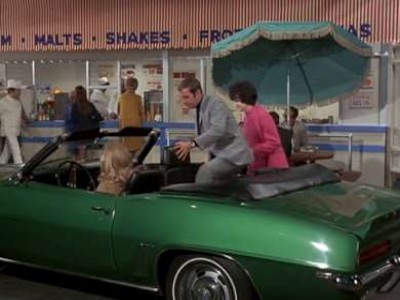 #5 - Samantha's Power Failure 8.50
Season 5 - Episode 25
The Witches Council takes away Samantha's powers when she refuses to break up with Darrin. Uncle Arthur and Serena help out Samantha and, as a result, loses their powers as well. After a hellacious day in the mortal working world, Serena and Uncle Arthur decide that they are better off with their powers. Samantha goes to the Witches Council and tells them they are in the wrong for their ignorance. Then Samantha, Serena, and Uncle Arthur get their powers back.
#6 - Marriage, Witches' Style 8.50
Season 5 - Episode 21
Serena decides to do the same thing that Samantha did and tries to find a mortal to date. She finds Franklin Blodgett through a computer dating service, but like all TV Land computer dating agencies, the matches always turn out to be bad. This proves this fact when Franklin insults Serena's magic when they are about to be engaged.
#7 - A Prince of a Guy 8.47
Season 4 - Episode 22
Tabitha brings out Prince Charming and Helen, Darrin's cousin, falls for him. Her fiance, Ralph, doesn't like this arrangement one bit, but Larry likes it and thinks that the prince will be perfect for TV commercials. To sway the prince away from Helen, Samantha pops in Sleeping Beauty.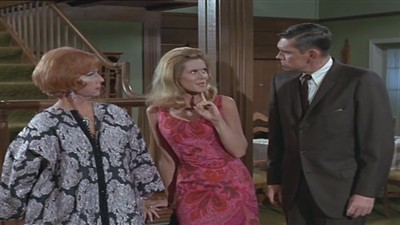 #8 - Solid Gold Mother-in-Law 8.47
Season 4 - Episode 13
Samantha insists that Endora zap away the new pony for Tabitha before Darrin gets home. Endora tells her not to worry, the pony IS Darrin. Once changed back, Darrin orders Endora out of the house. At the office, Endora sends a ""live"" framed photo of her that Darrin cannot escape her ever changing expression. A client named Mr. Gregson wants to meet Darrin's mother-in-law, who must be a special woman for Darrin to keep her photo on his desk. The dinner goes well, particularly since Endora has become the queen of charm. After witnessing a tiff between the Tates over Larry's mother-in-law, Gregson suggests that Darrin should open his own ad firm. Larry doesn't like this one bit and refuses to speak to Darrin. It's up to Samantha to set things right between Larry and Darrin.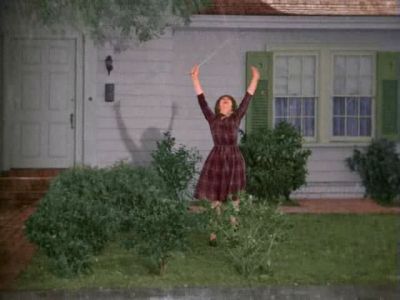 #9 - Abner Kadabra 8.45
Season 1 - Episode 29
Gladys catches Sam and her magic at work when she is rearranging pictures. Of course, Samantha convinces Gladys that she's the one doing the magic, by ESP. Then, Gladys goes crazy with the notion that she had powers, so Samantha sets up a seance to scare Gladys. Using her magic, she creates ghosts and turns Abner into a pile of dust. Gladys swears to give up her powers to bring Abner back, and he returns to his original form.
#10 - To Trick or Treat or Not to Trick or Treat 8.44
Season 6 - Episode 7
Samantha is working on Halloween costumes for a UNICEF benefit. Endora is dismayed at Samantha for celebrating Halloween. Endora turns Darrin into a witch to get him to see the disrespect of witches on Halloween. After getting into a lot of trouble with his appearance, Darrin apologizes to Endora and she removes the spell.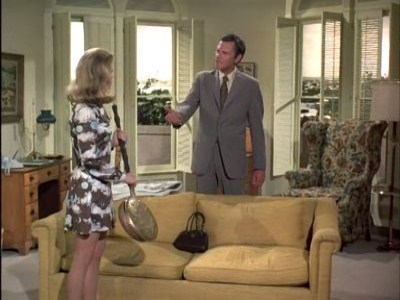 #11 - The Salem Saga (1) 8.43
Season 7 - Episode 3
In the very first day of their Salem vacation, Darrin and Samantha gets into serious trouble. While taking a tour of the House of the Seven Gables, a magic bedwarmer follows Samantha. The bedwarmer even follows them to their hotel room and the tour guide calls the police because she thinks that the Stephens stole the bedwarmer. Darrin gets taken to jail, leaving Samantha to get him out and to get to the bottom of this bed warmer mess.....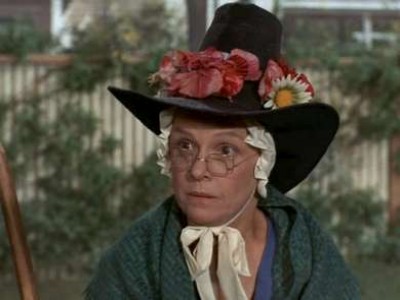 #12 - Samantha's Double Mother Trouble 8.40
Season 6 - Episode 12
Esmerelda is reading Mother Gooes to Tabitha, and ends up sneezing up the real Mother Goose in question. She is ordered by Sam to get rid of her before Phyllis comes by. Phyllis comes by because of a marital spat he had with Frank and meets Mother Goose. Then Frank comes by and Phyllis runs up the stairs. While he is having a talk with Mother Goose, Darrin and Samantha try to tell Phyllis to go back to Frank.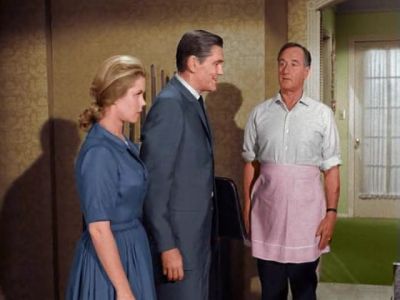 #13 - Illegal Separation 8.40
Season 1 - Episode 32
The Kravitzes have a fight and Abner is kicked out of the house. The Stephens welcome him with open arms, and Abner decides to stay with them permanently. Samantha gets them back together by having them dream about the day they proposed to each other. It works, and Gladys and Abner run out into the street- in slow motion- and embrace each other.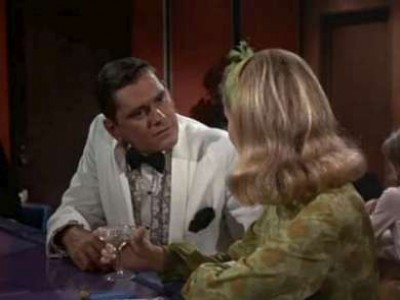 #14 - If They Never Met 8.40
Season 4 - Episode 20
Samantha wants to know what life would be like if she and Darrin had never met. Endora shows Samantha that Darrin would have married Sheila and become a part of her millionaire father's family. Darrin likes her, but he doesn't love her. On cue, Darrin meets Samantha and the rest is history.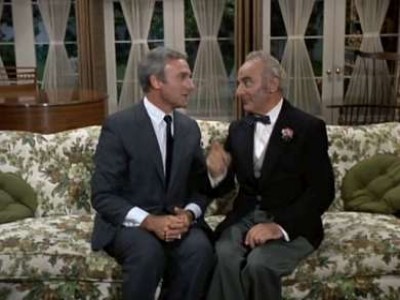 #15 - Samantha on the Keyboard 8.38
Season 5 - Episode 3
Endora gets Tabitha to play beautifully on the piano, and Darrin dares Samantha to learn how to play the mortal way. The Piano teacher hears Tabitha play and invites a famous conducter to see her play. Without magic, Tabitha does a poor job and the conductor is stunned. Samantha then finds a real prodigy for the conductor, and wins the bet with Darrin.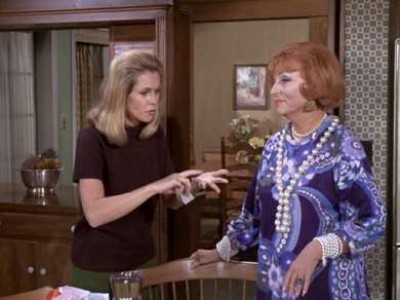 #16 - You're So Agreeable 8.36
Season 6 - Episode 13
Endora puts a spell on Darrin, making him agreeable to everything and everyone. Of course, this results in him getting fired from McMann and Tate. Samantha finds out about the spell and tells her mother to take it off.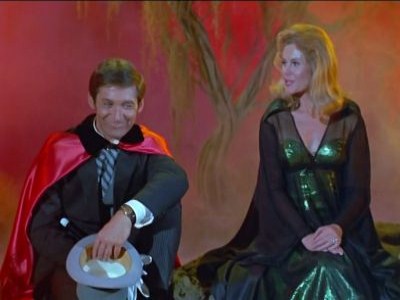 #17 - Samantha's Bad Day in Salem 8.33
Season 7 - Episode 7
Another boyfriend of Samantha is still chasing her. The boyfriend, Waldo, wants Samantha so badly that he blinks up his own Samantha and take her around town. Larry sees Waldo and his Samantha together and thinks that the Stephens are breaking up. Darrin finds out from Larry and he confronts Waldo, only to be turned into a crow. The real Samantha finds out as well and she demands that Waldo turn Darrin back. Then they explain to Larry that Serena was with Waldo at the time that he seen them.
#18 - How to Fail in Business with All Kinds of Help 8.29
Season 3 - Episode 30
Darrin has a hard time with an eccentric client whom he thinks is Endora, causing him to lose the account.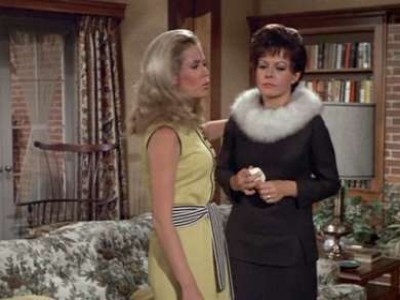 #19 - Samantha Loses Her Voice 8.29
Season 5 - Episode 10
As a joke, Uncle Arthur switches Samantha and Darrin's voices, and they try to keep a depressed Louise and Larry from finding out.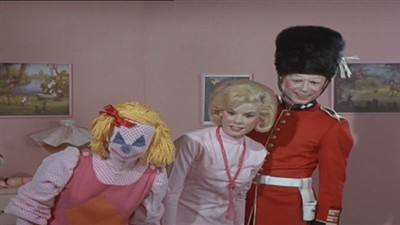 #20 - Toys in Babeland 8.27
Season 4 - Episode 2
Endora babysits Tabitha, but has to leave for a party. She finds a perfect babysitter- in a toy that she brings to life! Of course, Tabitha copies Endora's spell and brings all of her toys to life. Big mistake!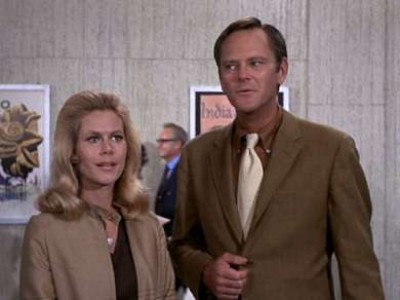 #21 - Samantha's Secret Spell 8.27
Season 6 - Episode 9
Darrin is doomed to become a mouse by midnight, and Samantha tries to get him to do some Jackass-style methods to stop this magic happening from occuring.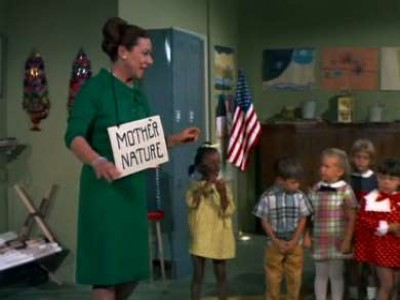 #22 - I Don't Want to Be a Toad, I Want to Be a Butterfly 8.25
Season 5 - Episode 11
Tabitha goes to pre-school for the first time and meets Amy, a classmate. When the teacher groups the children in animal groups, Amy gets chosen to be a toad in the toad group, but she wants to be in a butterfly group. Tabitha misunderstands her request and actually turns her into a butterfly! Samantha, who has been watching the whole thing through the window, chases Amy the butterfly all around the city and catches her so Tabitha can change her back.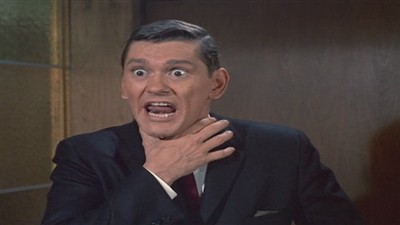 #23 - There's Gold in Them Thar Pills 8.25
Season 3 - Episode 33
Darrin has a bad cold and Dr. Bombay treats him with some pills. Of course, these pills have a horrendous side effect- it makes his voice higher!
#24 - The Phrase is Familiar 8.25
Season 6 - Episode 17
Darrin is hexed by Endora yet again, this time everything he says comes out as a popular cliche.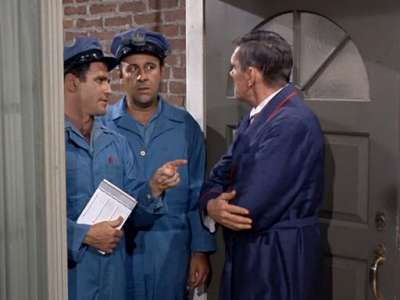 #25 - How Green Was My Grass 8.25
Season 4 - Episode 24
A simple case of mistaken addresses is the issue for this episode. A flipped number in their home address creates confusion and artificial grass is delivered on their lawn. The real owner wants to know what happened to his artificial lawn and finds out that Darrin has it.