Ben and Holly's Little Kingdom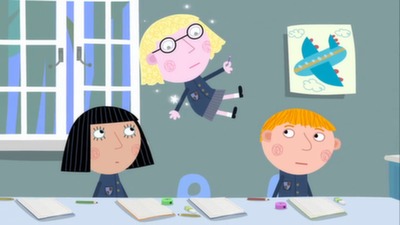 #1 - Lucy's School 8.29
Season 2 - Episode 9
Holly and Ben spend a day at Lucy's school, but they must avoid being spotted by the teacher, Miss Cookie. Will they make it to the end of the lesson?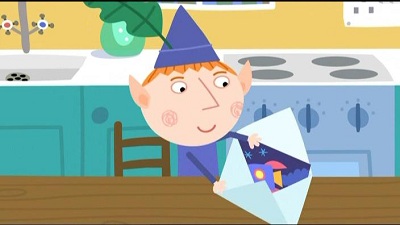 #2 - Ben's Birthday Card 8.07
Season 1 - Episode 23
Holly forgets Ben's birthday, and rushes home to make him a birthday card. But Nanny has stopped all magic, so Holly has to make the card herself.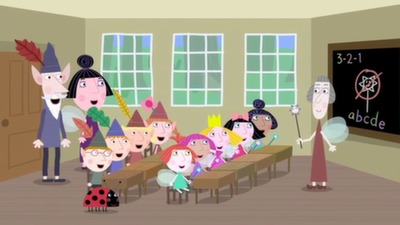 #3 - Mrs Fig's Magic School 8.00
Season 2 - Episode 2
Holly goes to school for the first time, to learn something other than how to make magic jelly. Ben comes along, despite protests from the Wise Old Elf. Everybody learns a lesson.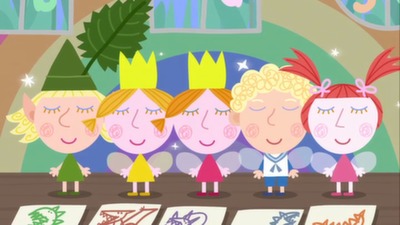 #4 - Daisy and Poppy's Playgroup 7.95
Season 2 - Episode 3
After the disappearance of Mrs Fotheringill, the twins have had no playgroup to attend. With no willing substitute available, Queen Thistle becomes their new teacher.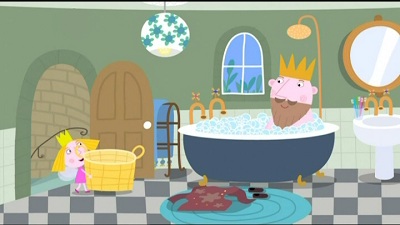 #5 - King Thistle's New Clothes 7.94
Season 1 - Episode 17
The king comes to visit. When Nanny accidentally shrinks all of the king's clothes, she magics some more from vegetables in the kitchen.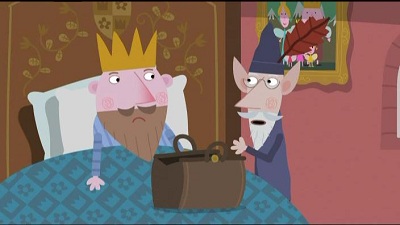 #6 - King Thistle Is Not Well 7.92
Season 1 - Episode 10
King Thistle gets a cold, so Holly and the gang work together to collect the ingredients for a magic potion to make him better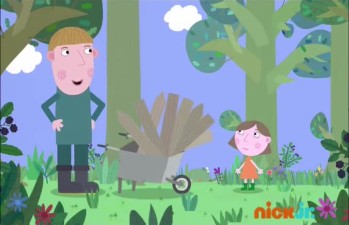 #7 - Giants in the Meadow 7.91
Season 2 - Episode 1
Lucy's dad is digging up the meadow and the Little Kingdom is in danger. How can they stop him without being discovered?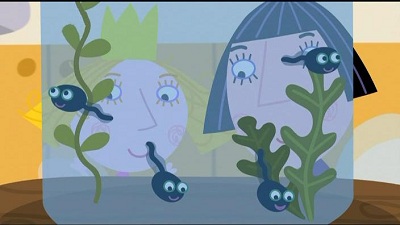 #8 - Tadpoles 7.87
Season 1 - Episode 32
Holly takes frogspawn home to look after, but is shocked the following morning to discover it has turned into tadpoles.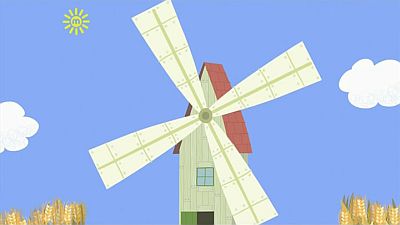 #9 - The Elf Windmill 7.85
Season 1 - Episode 28
Mr Elf demonstrates why it takes so long to make flour, but Nanny Plum refuses to wait, and uses magic to speed up the elf windmill.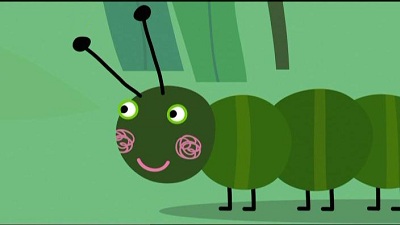 #10 - Betty Caterpillar 7.78
Season 1 - Episode 25
Ben and Holly make a new caterpillar friend, but she is sad that she cannot fly. King Thistle says that feeding Betty will do the trick, and before long she turns from chubby caterpillar to beautiful butterfly!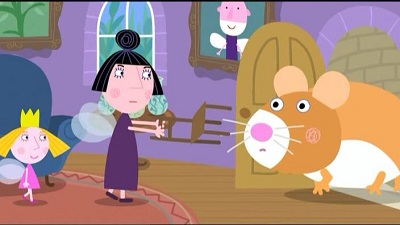 #11 - Daisy and Poppy's Pet 7.71
Season 1 - Episode 43
Nanny Plum conjures up a hamster for the twins, but the naughty new pet causes chaos in the castle.
#12 - Big Ben and Holly
Season 2 - Episode 23
When a spell goes wrong, Ben and Holly grow to human size! Now they are able to play with Lucy and her friends and want to stay big forever! But they soon discover that being big isn't all it's cracked up to be.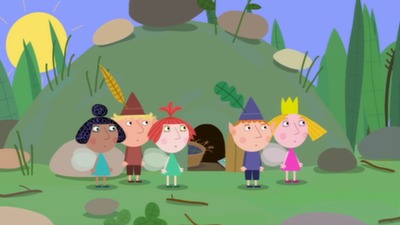 #13 - Gaston is Lost
Season 2 - Episode 50
Ben and Holly must find Gaston, who is lost.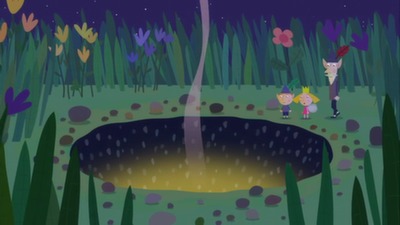 #14 - The Shooting Star
Season 2 - Episode 13
The Wise Old Elf fears an alien invasion after a spaceship crash-lands in the Little Kingdom and can't make its way back home.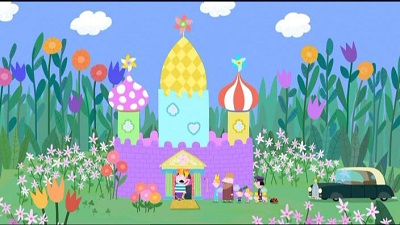 #15 - Visiting the Marigolds
Season 1 - Episode 49
Everyone visits King and Queen Marigold's castle, but chaos ensues.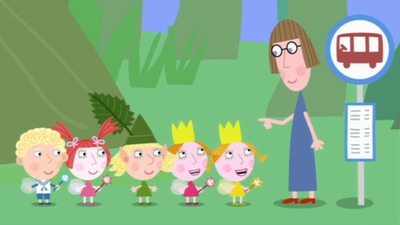 #16 - Daisy and Poppy Go To The Museum
Season 2 - Episode 48
Daisy and Poppy cause untold havoc in a museum!
#17 - Gaston To The Rescue
Season 2 - Episode 15
After banning Gaston from the castle, the elves and fairies are out looking for him when they discover a speaking door which leads to the dwarf mine. Once in, they find they can't get out. Who will save them?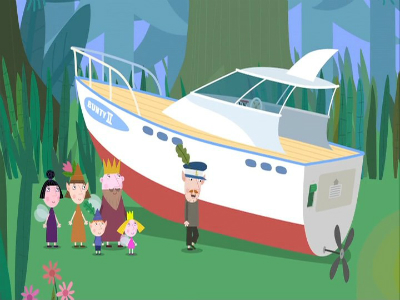 #18 - Bunty II
Season 2 - Episode 44
Mr Elf sails his new boat 'Bunty II', but Big Bad Barry has other ideas.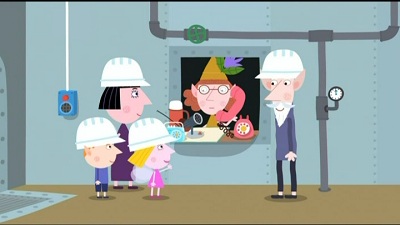 #19 - The Elf Factory
Season 1 - Episode 14
It's almost Christmas and the elves are busy making toys. When there is a problem with the toys, a little bit of magic is needed to save the day.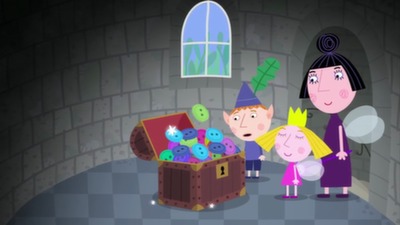 #20 - Hard Times
Season 2 - Episode 6
The fairy kingdom is left without food because there is nothing left in the treasure chest to pay the elves. As money doesn't grow on trees, King Thistle has to find a job.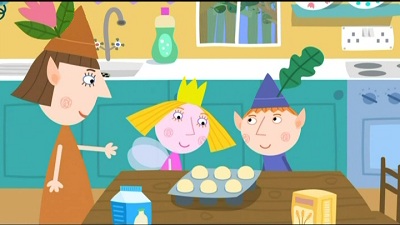 #21 - Fun and Games
Season 1 - Episode 9
Ben uses his elf skills to win at games, so Holly teaches him a lesson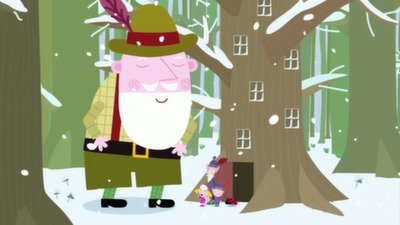 #22 - Ben and Holly's Christmas (1)
Season 2 - Episode 51
Father Christmas pays a surprise visit to The Little Kingdom to check on the Christmas preparations. The Elves are busy making all of the toys and Nanny Plum is in control of the crackers. Everything is going according to plan until King Thistle gets trapped in a cracker, Queen Thistle gets trapped in a toy fairy castle and the Wise Old Elf gets trapped in a Christmas tree.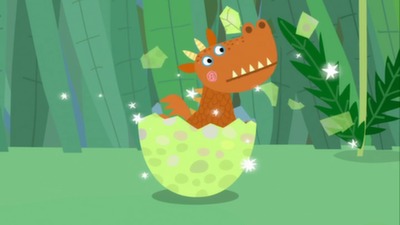 #23 - Baby Dragon
Season 2 - Episode 10
The children adopt a new pet - a dragon named Dave. They didn't know that he was going to grow and grow though... Wherever can they keep him?
#24 - Springtime
Season 2 - Episode 29
Spring is in the air in the Little Kingdom, which has daffodils, tulips, and 2 very hungry gnomes...
#25 - Acorn Day
Season 1 - Episode 47
A gang of squirrels appears at the Great Elf Tree determined to store acorns inside, but the Wise Old Elf has other ideas.