Being Human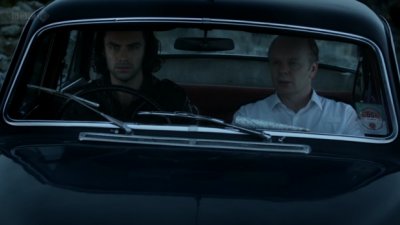 #1 - The Wolf-Shaped Bullet 8.67
Season 3 - Episode 8
Following Nancy's investigation into the Box Tunnel massacre, Mitchell finds himself trapped by the police. Desperate to escape, Mitchell discovers that help is at hand – albeit from an unlikely and untrustworthy source. Annie is heartbroken but stands by Mitchell and returns to purgatory in search of answers. She finds Lia but things are not as they seemed. This was never a game to Lia – this is revenge. A guilt-stricken Mitchell tries to make amends but, as the revelations pile up, and with Nina in a critical state, George must decide whether he can stand by his best friend.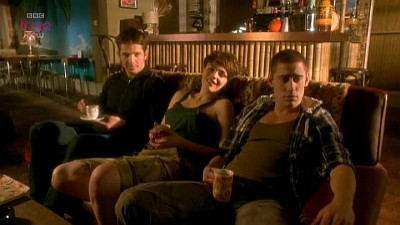 #2 - The Last Broadcast 8.63
Season 5 - Episode 6
Hal is ready to return to his vampire ways and Tom is set on killing him as an act of revenge, but the trio have to battle the devil and Captain Hatch.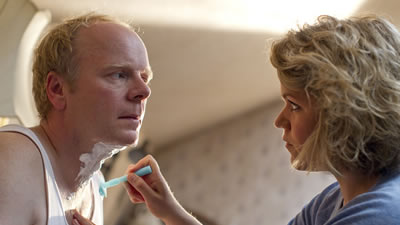 #3 - Though the Heavens Fall 8.55
Season 3 - Episode 7
As Nancy continues her investigation of the Box Tunnel 20 massacre, she becomes increasingly convinced that Mitchell is one of the responsible parties. Annie is equally determined to uncover whoever she believes the 'real' culprits are, but will she like what she discovers? Meanwhile, Tom and McNair show up. MacNair has been injured battling vampires, and with four werewolves now resident in Honolulu Heights and a looming full moon, Mitchell becomes understandably apprehensive about forthcoming events, given Lia's prophecy. But is Herrick concealing something?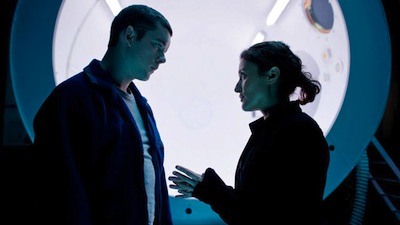 #4 - Episode 8 8.55
Season 2 - Episode 8
Mitchell goes on the search for George and Annie, killing anyone who gets in his way, meanwhile Annie is dragged through "deaths door" through Kemp killing the psychic in order to make a doorway. George and Nina then escape with Mitchell to the countryside. 3 weeks later Lucy turns up and is killed by Kemp. Just before Kemp goes to kill Nina, George and Mitchell, Annie appears through Lucy's door and pulls Kemp with her back through the door. Annie then appears on a television from the netherworld and explains what is going on. The episode ends with Daisy and Cara (the vampire locked away by Mitchell) participating in a blood ritual in order to resurrect Herrick.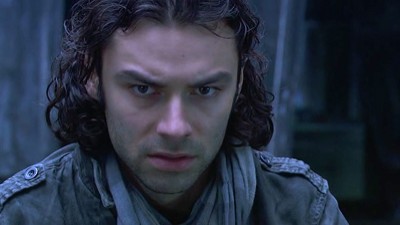 #5 - Episode 7 8.51
Season 2 - Episode 7
Mitchell and Daisy, the sole survivors of the explosion, try to get to the bottom of who was responsible. When Mitchell discovers that Lucy was behind it, he goes berserk and vows retaliation. Nina returns, and offers George a chance at a cure. George initially refuses, but changes his tune when a confusion of time causes him to begin his transformation in public, frightening Molly in the process. Annie also seeks the help of Kemp to cross over, but his methods prove to be quite time-consuming if not utterly pointless.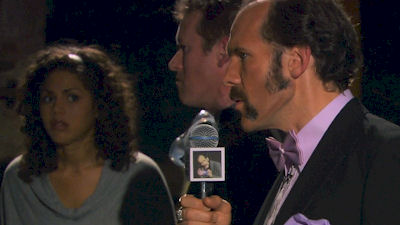 #6 - Episode 6 8.40
Season 2 - Episode 6
Annie befriends a psychic who lost most of his "sixth sense" in an accident and has been unable to communicate with spirits since then. His once awful stage show now serves to help ghosts send their final messages to loved ones - something Annie does as well when her mother attends the show. George's relationship with Sam gets more serious, but when a parent-teacher night falls on a full moon, it forces George to lie about his plans to cover up his secret. Mitchell plans to leave the coven to start a life with Lucy, but unbeknownst to him Lucy helps Kemp stage an explosion in the funeral parlor, killing most of the vampires.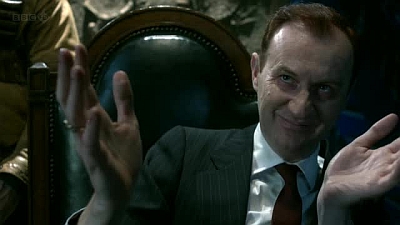 #7 - The War Child 8.28
Season 4 - Episode 8
The Old Ones have arrived and are intent on taking over the world by force. Cutler has other plans, but when they go awry he plots revenge on his own kind. Annie is upset as she realises she has been tasked with making the most difficult decision in order to save the world. Tom and Hal have their own plan to destroy the vampires, but when vampire leader Mr. Snow visits Hal, he demonstrates the power he holds over our hero.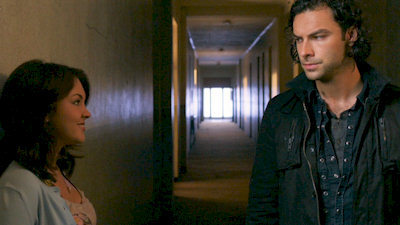 #8 - Lia 8.24
Season 3 - Episode 1
If Mitchell is to rescue Annie from purgatory, then first he must face up to his haunting past. Meanwhile, George is arrested moments before the full moon.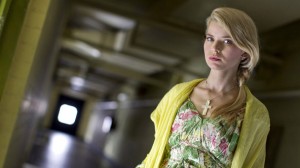 #9 - Making History 8.21
Season 4 - Episode 7
Tensions run high when Cutler takes Tom under his wing. He's got big plans for Tom – together they're going to be history makers. Hal's wicked past catches up with him and he finds himself led down a path of temptation. Having succumbed to drinking blood, Hal's second date with Alex doesn't exactly go to plan. Meanwhile, Annie is called to Purgatory by the mysterious woman from the future. She's got big news for Annie – there's only one way to save the earth from imminent destruction by the vampires. But will Annie even contemplate the task that she's given?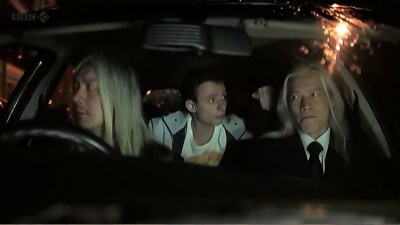 #10 - Eve Of The War 8.16
Season 4 - Episode 1
George, Annie and Tom return to the B&B, things aren't well however, with Mitchell willingly taken from this world. The werewolf baby the guys must now look after attracts the attention of some vampire overlords called The Old Ones.
#11 - Episode 5 8.15
Season 1 - Episode 5
Mitchell believes vampirism can save lives, and returns to the vampires. He finds recruits amongst the terminally ill that come to the hospital he works at, but the vampires aren't telling him their full plan for world conversion. Mitchell reverses himself when he meets an old girlfriend from the 60s, a dance teacher dying from cancer, who teaches him the true meaning of humanity. Annie finally faces Owen about her death and, with Mitchell and George, puts fear into his heart. The doorway comes for Annie and she says her goodbyes, just as Mitchell is stabbed with a stake by Herrick. George frantically dials for an ambulance as Annie must make a decision: cross over to the Afterlife or remain and help her friends.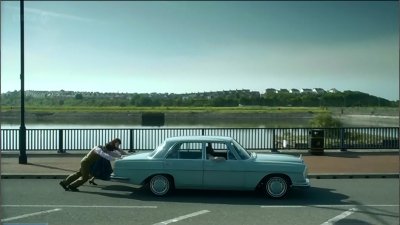 #12 - Being Human 1955 8.15
Season 4 - Episode 2
Annie and Tom are surprised when another supernatural trio turns up on their doorstep. Old werewolf Leo is dying, and his vampire friend Hal believes the secret to saving his life can be found at Honolulu Heights. Annie is confident she can channel the power to help them, but Tom remains sceptical about whether she should, particularly when the bloodsucking stranger appears to take an interest in baby Eve.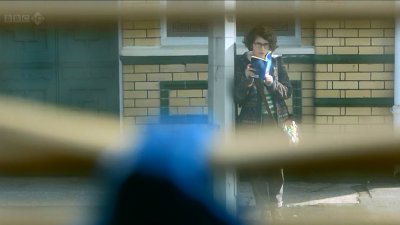 #13 - Puppy Love 8.15
Season 4 - Episode 6
Romance is in the air for Tom when Allison, a geeky teen werewolf, turns up looking for help. Somebody seems intent on revealing werewolves to the world and she wants to get to the bottom of the matter. In a bid to impress Allison, Tom leads her to the web savvy vampire, Cutler. Cutler is delighted to see more werewolves on the scene and soon finds use for his new friends. Tom also cajoles Hal into a double date with himself, Allison and attractive café patron, Alex. Hal insists that he's stayed away from women for the past fifty years for a reason – but will his desire really spark his bloodlust once again? Meanwhile Annie feels responsible for grouchy neighbour Emrys' death and it's up to her to complete his ghost's unfinished business on earth – as soon as she can find out what it could be.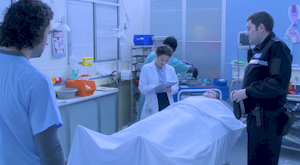 #14 - Episode 2 8.14
Season 2 - Episode 2
When a bloodied man with suspicious-looking marks on his neck arrives at the hospital, Mitchell realizes that the vampire who helped him go clean has started to kill again. Lucy's curiosity and the vampire coroner's refusal to cover up the killing leads to Mitchell being forced to help his old mentor leave the country in order to preserve the vampires' anonymity. Nina, revulsed by George's complicity in the scheme, leaves the house, encountering Kemp in the process. And Annie finds that evil spirits are attempting to force her into crossing over, using Saul as their pawn.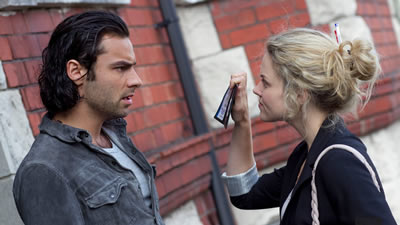 #15 - Daddy Ghoul 8.14
Season 3 - Episode 6
George is saddened to learn that his father, George Snr, has passed away, although he hasn't seen him for the last three years, since Tully turned him into a werewolf. After Nina tips off the police about the Box Tunnel 20 Massacre, a young policewoman, Nancy, arrives to interview Mitchell about his involvement, while Annie is angry that anyone would want to upset Mitchell and resolves to investigate for herself. Meanwhile, in the Honolulu Heights attic, Herrick is growing increasingly deranged...
#16 - No Care, All Responsibility 8.13
Season 5 - Episode 5
When a damsel in distress seeks haven at the hotel, Tom and Hal are attracted to her for different reasons. Alex investigates her suspicions about Captain Hatch with dangerous consequences.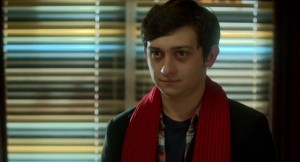 #17 - Hold The Front Page 8.13
Season 4 - Episode 5
Adam is madly in love with no-nonsense head teacher Yvonne, much to the dismay of our heroes. They're on the run from the press, who see the relationship as a scandal. Since vampires can't be pictured on camera, the housemates are concerned about Adam getting photographed. They force him to confess his – and their – true nature to Yvonne. It's a lot to take in, but there are bigger surprises in store when Yvonne discovers the reason that she's able to see Annie, as well as what this means for her love affair with Adam.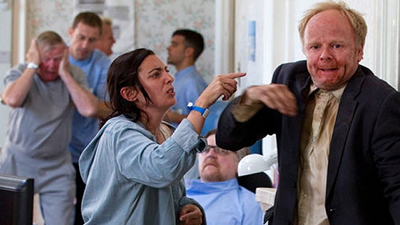 #18 - The Longest Day 8.12
Season 3 - Episode 5
While working at the hospital, George is horrified to discover that Herrick still exists after all, despite the fact that his wolfself disembowelled the vampire in question at the end of Series 1. However, Mitchell is distracted, still brooding about last series's train massacre and his guilt for that event, as well as hoping that Herrick can assist him in averting Lia's prophecy about his death at the hand of an unspecified werewolf. Herrick is ensconced in the attic, masquerading as Nina's "Uncle Billy," and to complicate matters, Wendy, a social worker, turns up to assess their compatability for Herrick's placement at the household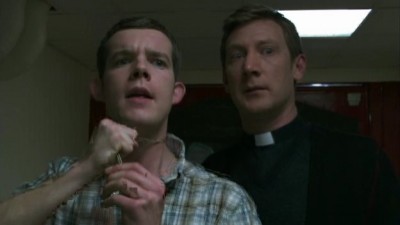 #19 - Episode 6 8.09
Season 1 - Episode 6
George and Annie stay with Mitchell in the hospital, worried that he seems to be fading away. Although Mitchell almost dies, his old girlfriend sacrifices herself to save him, allowing him to drain her blood to heal himself. George finally gathers the courage to confront Herrick and defend his friends, but Herrick isn't playing by the rules. Herrick plans to kill George and Nina, and destroy the things keeping Annie Earth-bound, sending her into "nothingness". Mitchell will then have to face the vampire coven alone and be destroyed. Can George keep Nina safe? Can Annie harness her new poltergeist powers in time to defeat the vampires? Will Mitchell succeed in his plan to face Herrick once and for all? In the end, nothing goes as planned for any of them.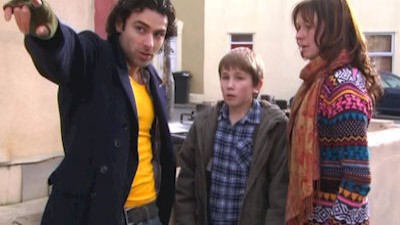 #20 - Episode 4 8.08
Season 1 - Episode 4
Mitchell makes friends with a neighbor's son being bullied by classmates, but a misunderstanding with the mother results in an angry mob attacking the house. The boy runs away and is hit by a car, and it is up to Mitchell to save him. Meanwhile, Nina visits the vandalized house and thinks George is pushing her away because he is a pervert, and Annie starts exhibiting some mental problems as she tries to accept the changes in her existence.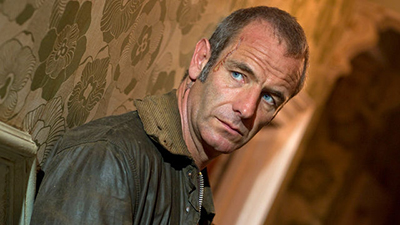 #21 - The Pack 8.04
Season 3 - Episode 4
George and Nina search for other werewolves in their quest to find out if their unborn baby will survive the transformation. With the full moon approaching, Mitchell has cause to feel nervous.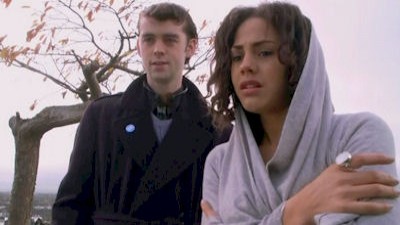 #22 - Episode 3 8.03
Season 1 - Episode 3
Annie meets Gilbert, a ghost from the 1980s, who shows her her own headstone. Her subsequent exploration of why she has remained on Earth after her death results in her discovering that she was actually murdered by Owen, throwing her emotions into conflict. After Lauren sends Mitchell a DVD of her murdering a man, Mitchell tries to help Lauren give up killing and bring her back to the person she was. George struggles to build a relationship with Nina, unsure of how much he should tell her. Gilbert expresses his love for Annie, and is then permitted to "cross over" to Death through a supernatural doorway. From this, Annie learns that until she fulfills the one thing keeping her Earth-bound, she will never be permitted to cross-over.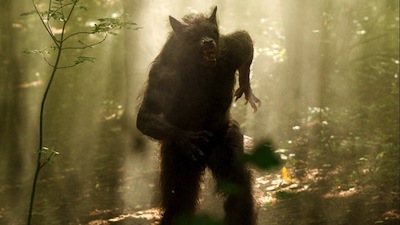 #23 - Episode 1 7.99
Season 2 - Episode 1
Having discovered the existence of supernatural creatures, two mysterious strangers Professor Jaggat and Kemp, begin to pursue the three housemates with the objective of eliminating them – by any means necessary. After a night out, George and Mitchell are challenged by two married vampires named Ivan and Daisy. They taunt the pair about Herrick's murder, but Daisy has something else on her mind. George's relationship with Nina becomes strained after she discovers she is a werewolf, as they seem to avoid the truth. Annie embraces her new-found confidence by applying for a job at the local pub. The wit and honesty of new doctor Lucy captures Mitchell's attention.
#24 - Episode 3 7.99
Season 2 - Episode 3
With Annie now invisible to humans again, she resolves to get Hugh reunited with his old girlfriend. George reluctantly agrees, but their plan backfires when George's attempt to be a terrible blind date manages to match up with all of the girl's interests. Meanwhile, Mitchell attempts to convince the local vampires to stop killing, and has to resort to ancient methods of torture in order to be taken seriously. He succeeds, but in doing so is involuntarily crowned the leader of the coven.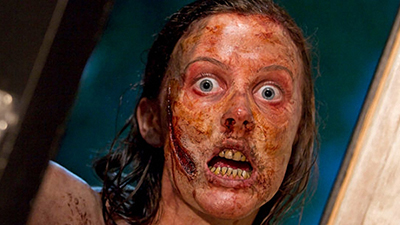 #25 - Type 4 7.98
Season 3 - Episode 3
Confronted with a 'type four', the housemates are forced to stare death in the face. Mitchell meets his biggest fan, who will do anything to impress his hero.