Being Erica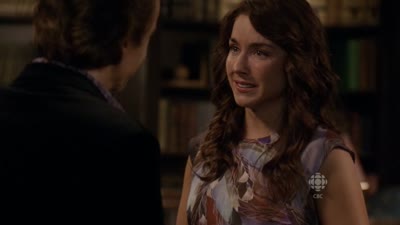 #1 - Dr. Erica 8.93
Season 4 - Episode 11
Four years ago Erica Strange was single, barely making enough money to get by, and had a long list of regrets. Thanks to her time-travel therapist Dr. Tom, Erica has turned her life around, but nothing can prepare her for her most difficult challenge yet - saying goodbye.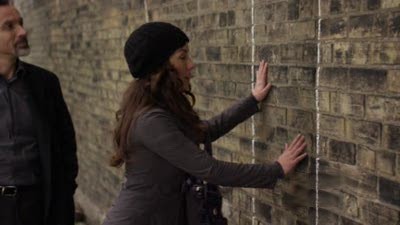 #2 - The Importance of Being Erica 8.76
Season 2 - Episode 12
Erica struggles with some big decisions, and she's desperate for a little direction. After some hide and seek in the past and present, the last place she looks to is the closest to her heart, and it opens up a world of possibility.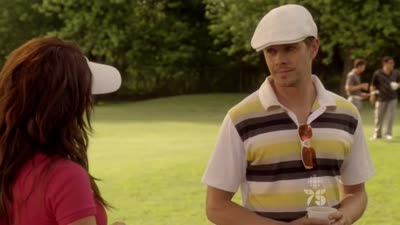 #3 - Born This Way 8.64
Season 4 - Episode 4
Brent is failing to jive with the new River Rock. Erica returns to her high school days in order to help an exchange student fit in.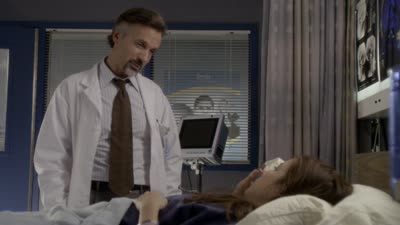 #4 - Erica, Interrupted 8.61
Season 3 - Episode 12
After three years of time-travel therapy with Dr. Tom, Erica has visited the past, jumped to the future, side-stepped to alternate realities, and changed her life in the process - But now, Erica has arrived in a place she never thought she would see again: Right back where she started.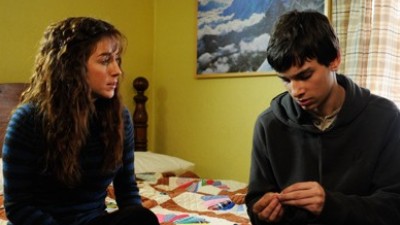 #5 - Leo 8.59
Season 1 - Episode 13
Though Dr. Tom warned her not to try and prevent Leo's death, Erica does so anyway, resulting in dire consequences.
#6 - Papa Can You Hear Me? 8.58
Season 2 - Episode 10
It's Dr. Tom's turn for a session as he revisits the last time he saw his daughter.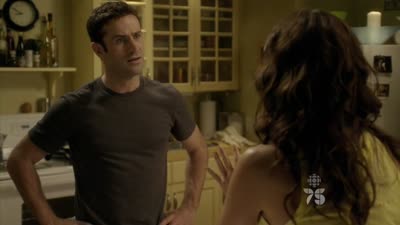 #7 - If I Could Turn Back Time 8.54
Season 4 - Episode 6
Erica wishes for more control, and gets it when Dr. Tom grants her time-travel powers.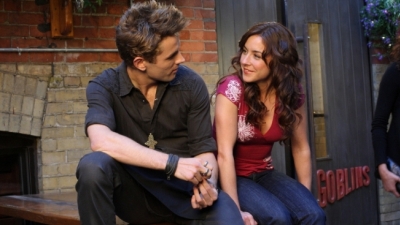 #8 - Yes We Can 8.52
Season 2 - Episode 5
Erica receives a special gift from Dr. Tom -- a do-over day.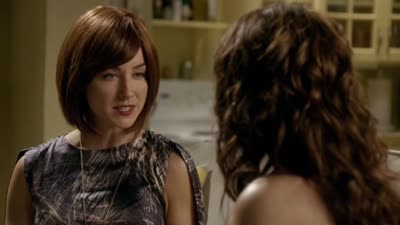 #9 - Please, Please Tell Me Now 8.48
Season 4 - Episode 8
Erica grapples with life's biggest secret.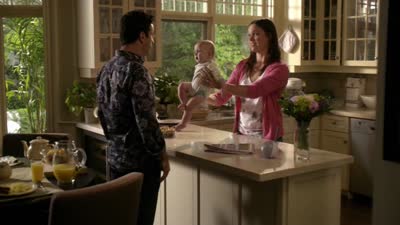 #10 - Being Adam 8.47
Season 3 - Episode 5
Adam gets the chance to alter the regret that led him to a life of violence and crime. It's a path that Adam is sure he cannot change - that is, until he winds up in a surprising new present.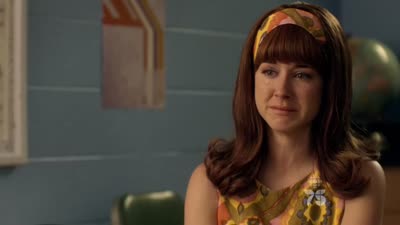 #11 - Baby Mama 8.47
Season 4 - Episode 3
Erica reels from Sam's shocking news. Barbara struggles to bury the past.
#12 - Wash, Rinse, REPEAT 8.46
Season 3 - Episode 4
When Kai returns to give Erica a glimpse of her own mortality, it throws Erica for a loop. If Erica is to escape her own personal "Groundhog Day", she must learn to embrace the present.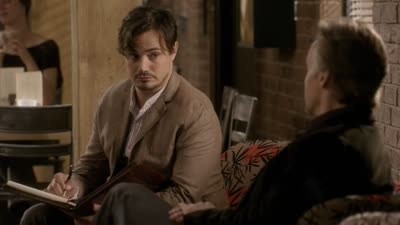 #13 - Gettin' Wiggy Wit' It 8.42
Season 3 - Episode 9
Erica's latest therapy session has uncovered a shocking secret that could mean the end of 50/50 Press. Erica is caught between a rock and a hard place. Dr. Tom has a time-altering solution for her... but will Dr. Arthur allow it?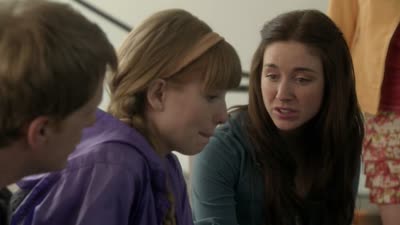 #14 - Doctor Who? 8.41
Season 4 - Episode 1
After last season's cliff-hanger, Erica begins the final stage of her therapy as a doctor in training, and she is shocked when her first patient is revealed to be someone she knows.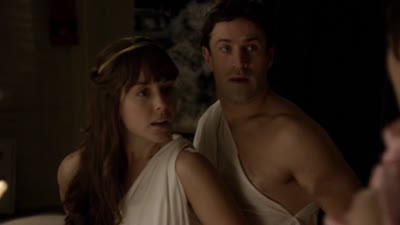 #15 - Two Wrongs 8.41
Season 3 - Episode 3
When the future of Erica and Julianne's new company is threatened, Erica is faced with a choice: "Kill, or be killed". Erica returns to the site of Leo's fraternity pledge, where she learns that taking the low road often leads to a dark place.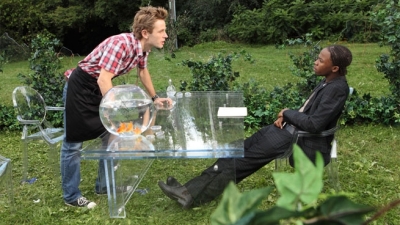 #16 - The Unkindest Cut 8.39
Season 2 - Episode 7
When Erica faints at a family Bris, she is propelled into the future, where she discovers Kai's true identity. Struggling to help her father in the present, and Kai in the future, Erica begins to realize the only problems she can fix are her own.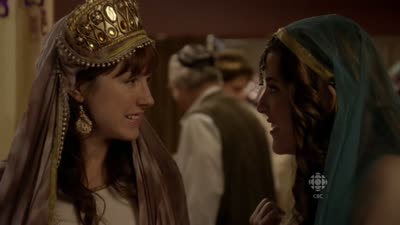 #17 - Purim 8.38
Season 4 - Episode 10
Erica is sent back to her family's 1992 Purim party, after Erica gets an unwelcomed birthday surprise from Julianne.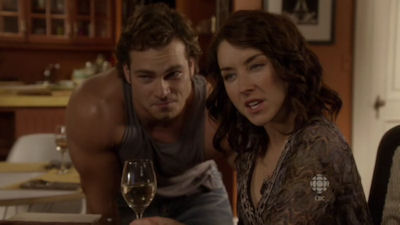 #18 - Erica's Adventures in Wonderland 8.35
Season 4 - Episode 9
Erica lives her relationship fantasies on Dave and Ivan's wedding day.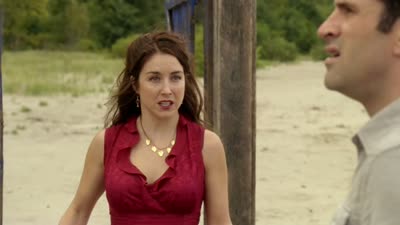 #19 - The Tribe Has Spoken 8.31
Season 3 - Episode 10
Erica is offered an incredible career opportunity, which presents her with a difficult choice. To help her make this seemingly impossible decision, Dr. Tom sends Erica and Adam to a deserted island, to learn new ways of 'survival'.
#20 - Shhh… Don't Tell 8.29
Season 2 - Episode 6
Secrets are popping up everywhere, and when Erica gets caught in the middle, she learns of the damage keeping them can truly cause.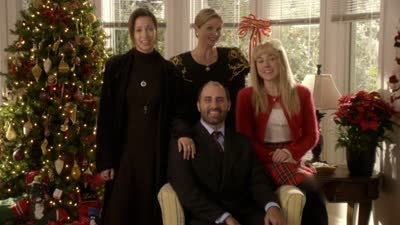 #21 - Fa La Erica 8.28
Season 3 - Episode 13
Erica is helping ho-ho-host 50/50 Press' first holiday party, much to the disappointment of her Rabbi father. In her effort to give Adam the perfect Christmas, Erica learns the true meaning of the holidays with visits to her friends' Christmases past, and one particularly memorable Hanukkah of her own.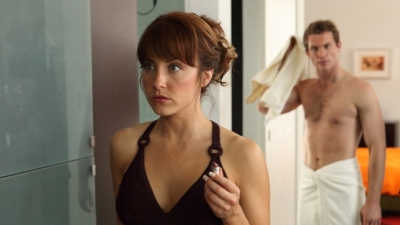 #22 - What Goes Up Must Come Down 8.28
Season 2 - Episode 11
After a shocking turn of events at River Rock Publishing, Erica discovers the value of setbacks when Dr. Tom sends her to an alternate reality, supposedly setback free.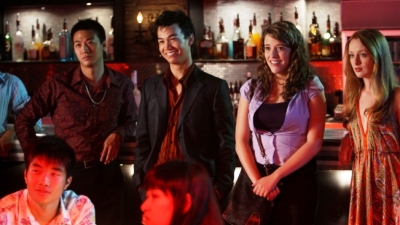 #23 - Cultural Revolution 8.26
Season 2 - Episode 4
A significant career opportunity transports Erica back to a summer spent in Taipei.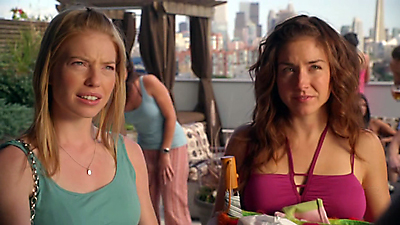 #24 - Til Death 8.23
Season 1 - Episode 6
Erica is worried that her sister Samantha is marrying the wrong man in Josh. When she goes back to prevent Sam and Josh from ever getting together, Erica learns a big secret - one that threatens her relationship with her sister.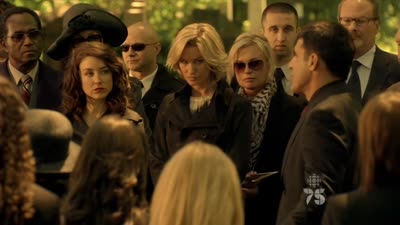 #25 - Osso Barko 8.21
Season 4 - Episode 2
50/50 Press' new assistant, Rachel is struggling under Julianne's particular management style, while Erica tries to get to the root of Julianne's bullying.