Becker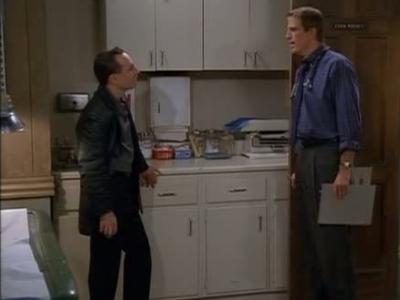 #1 - Barter Sauce 8.14
Season 4 - Episode 13
John agrees to give free medical care to Bob, Reggie and Jake in exchange for repairs, food and magazines.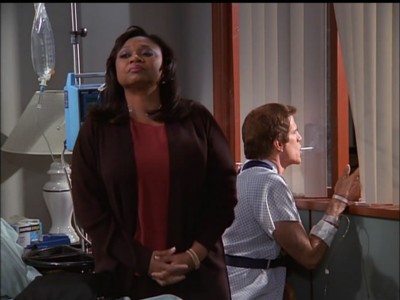 #2 - Hate Thy Neighbor 8.13
Season 2 - Episode 9
Confined to his apartment during the recuperation period, Becker is subjected to the intruding lifestyles of those who live in his building, which has him seeing red. His mood brightens -- temporarily -- when his doctor from the hospital, Elizabeth Carson, makes a house call. Meanwhile, "good help is hard to find" takes on a new meaning when Margaret and Linda try to find a doctor to fill in for Becker.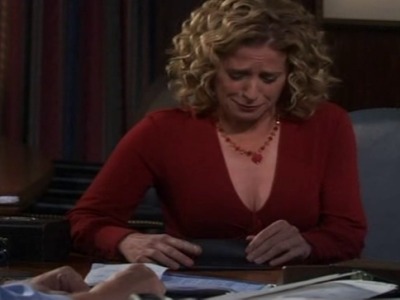 #3 - What's Love Got To Do With It? 8.13
Season 6 - Episode 1
John and Chris reluctantly confront their feelings for each other in the sixth-season opener. Meanwhile, Chris is furious over an outrageously high hospital bill and tries to get some of the charges dismissed in a meeting with an unsympathetic hospital administrator (Paul Dooley). Jake sells his dreadlocks to pay his rent.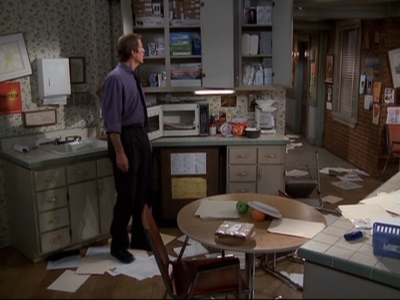 #4 - The Usual Suspects 8.09
Season 3 - Episode 5
Becker's office is vandalized, and many, many people appear to have a plausible motive. It turns out that it was just Linda throwing a party, but she goes on a date with the clueless cop assigned to the case to keep him quiet. Meanwhile, Bob has been hanging out in Becker's apartment during the day and impersonating the doctor.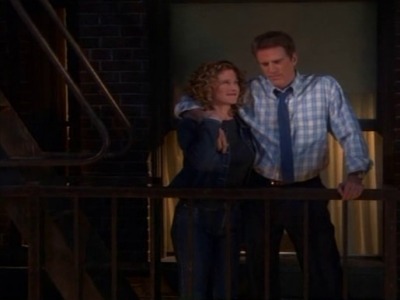 #5 - DNR 8.07
Season 6 - Episode 13
In the series finale, Becker realizes he's happy, but Chris fears that John is going to break up with her after he invites her to dinner at a nice restaurant; Jake used his inheritance from his grandmother to go off to Northwestern University; and Linda finds a new Italian boyfriend on the subway.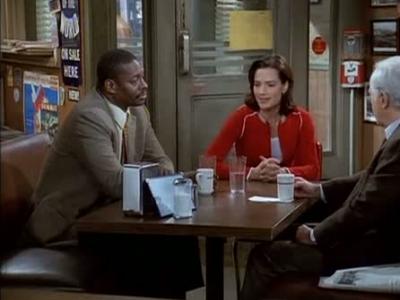 #6 - Let's Talk About Sex 8.06
Season 4 - Episode 16
Parents are enraged when they learn that John's talk on nutrition to a class of 8-year-olds turns into a discussion about sex; two cops use the diner for a stakeout.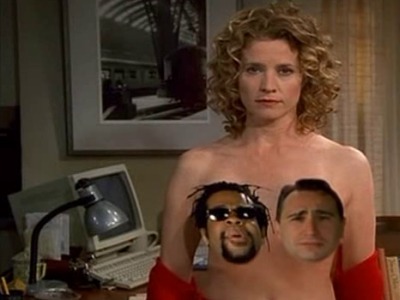 #7 - Daytime Believer 8.00
Season 5 - Episode 22
John realizes he still has feelings for Chris after a series of romantic dreams about her, but he fears she doesn't feel the same way about him. Meanwhile, Linda lives in fear that something bad is going to happen to her after she is involved in an accident on her way to work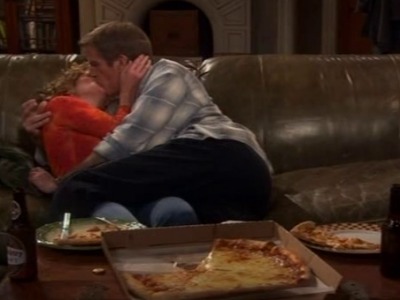 #8 - A Little Ho-mance 8.00
Season 6 - Episode 3
John tries to plan a romantic first date with Chris, but unforeseen obstacles keep cropping up; Jake gets shocking news about his grandmother after she dies in a retirement home.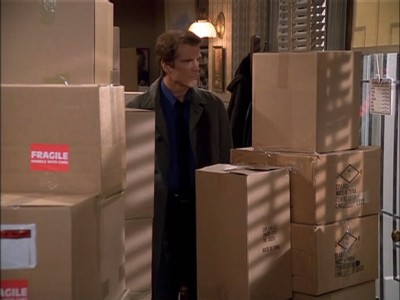 #9 - The Hypocratic Oath 7.97
Season 2 - Episode 13
John's waiting room turns into a maze of boxes when Linda orders too many supplies; Reggie becomes attracted to a much younger student and Margaret learns that a former patient died and has included her in her will.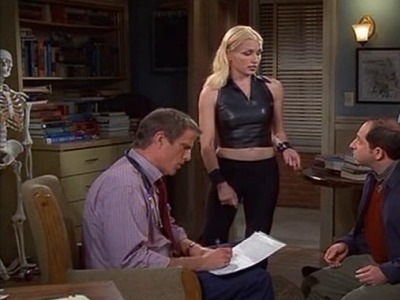 #10 - Mr. and Ms. Conception 7.95
Season 5 - Episode 20
John gets frustrated when a childless couple who come to him for advice on getting pregnant misconstrue everything he says. Elsewhere, Chris flirts with a fire marshal to get out of a ticket, but Bob's attempt to charm a police officer who is about to write him up for jaywalking backfires.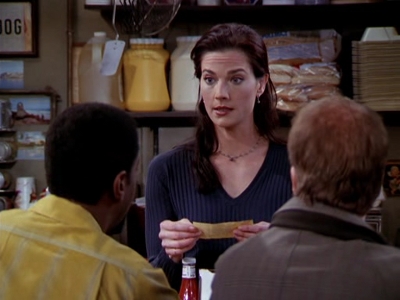 #11 - Choose Me 7.95
Season 1 - Episode 9
When Reggie announces that she has an extra ticket to a Rangers-Flyers hockey game, Jake and Becker each makes it his primary goal to be chosen as the lucky recipient.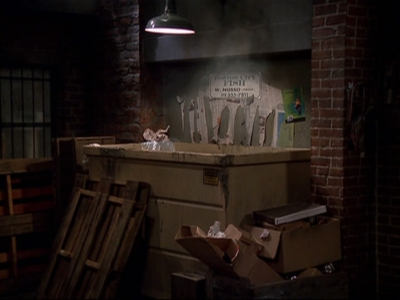 #12 - Smoke 'Em If You Got 'Em 7.95
Season 3 - Episode 8
Becker decides to quit smoking -- unfortunately, on a day when nothing goes right; Margaret is worried that her marriage is falling apart when her husband plans a trip to Atlantic City without her; when Linda keeps screwing up an X-ray, she convinces an old woman that she's crazy to get the woman to keep coming in for new X-rays; Bob, instead of fixing Becker's broken radiator, sleeps in Becker's bed and breaks his clock radio; and Reggie makes Becker do a memory test for a school project.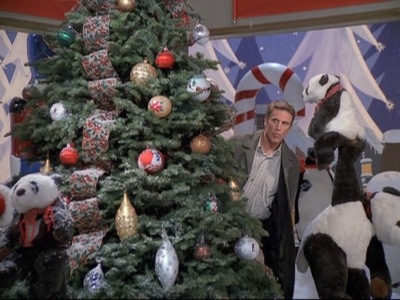 #13 - Dr. Angry Head 7.95
Season 3 - Episode 9
Dr. Becker's back goes out on Christmas Eve, stranding him in a holiday nightmare. Trying to cut through a crowded department store on Christmas Eve, Becker stumbles into a Christmas display and knocks his back out, leaving him immobilized in Santa's Village. While the same grating Christmas tune plays over and over again, Becker waits for the paramedics and lives out his worst nightmare as he is assaulted by toy trains, cheerful pandas and really irritating kids. Meanwhile, Reggie decides to one-up an annoying woman who collects presents for orphans by organizing an unusual toy drive at the diner.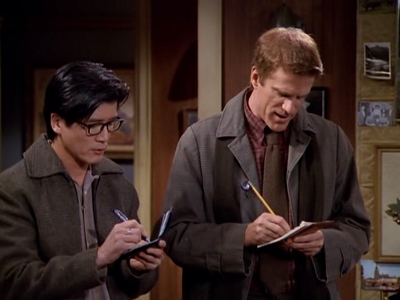 #14 - P.C. World 7.95
Season 1 - Episode 10
When a self-serving reporter witnesses a heated argument between Becker and a man at the diner, he determines that Becker's comments are ""politically incorrect"" and uses his column to create a local controversy. Becker tries to ignore the reporter's comments, but when the hack then belittles Becker on a local radio show, the short-fused doctor heads to the station for a one-on-one confrontation.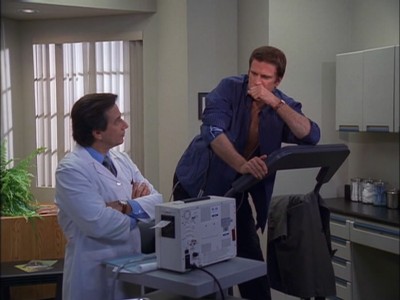 #15 - The Rumor 7.93
Season 2 - Episode 14
A rumor starts that John is dying when he suddenly begins eating healthy food and tries to control his temper.
#16 - Psycho Therapy 7.93
Season 4 - Episode 1
At the end of last season, John was thrown in jail for contempt of court during a malpractice case. Tonight, he's released after reluctantly apologizing to a judge, who orders him to see a therapist and work on his problem with authority. However, the therapist, Katherine Simmons, is dealing with her own authority issues, which John winds up "helping" her work out. Becker is shocked one night when she shows up at his apartment a changed woman. Elsewhere, Jake grows weary of his new girlfriend's annoying habit of describing for him every little thing she's doing; and Linda lobbies for a raise.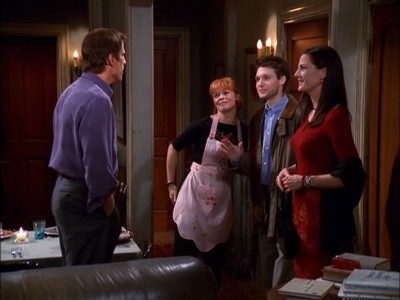 #17 - The Roast That Ruined Them 7.91
Season 2 - Episode 17
Annoyed that they never hang out with other people, Becker's girlfriend, Liz, makes him throw a dinner party. Becker invites the gang, although only Reggie and her date attend -- a college boy she worries is too young for her -- unless you count the complete stranger with whom Becker seems to have the most in common.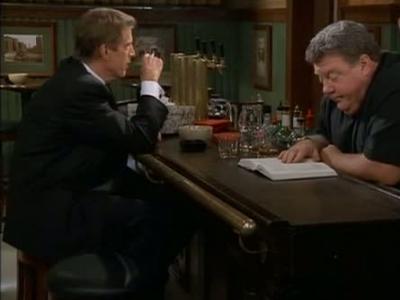 #18 - V-Day 7.91
Season 4 - Episode 14
A tuxedo-clad John is on his way to his ex-wife's wedding in Connecticut when he stops in a bar because, in all honesty, he doesn't want to attend the event. Instead, the grumpy doc would prefer to have a few drinks, bend the ear of Frank the bartender for a while and get home in time to see the Knicks game on TV. And in the end, that's what he does, but not until he recalls (via flashbacks) his miserable Valentine's Day to Frank. While John complains about being all alone, the wise barkeep helps him realize how truly lucky he is.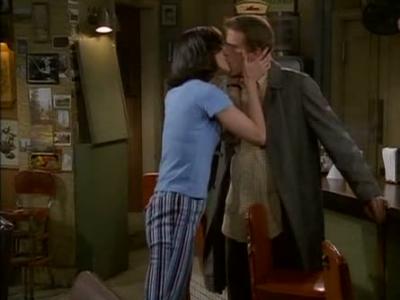 #19 - Everybody Loves Becker 7.90
Season 4 - Episode 24
The fourth season concludes with a romantic cliffhanger as Reggie and a new neighbor (guest star Nancy Travis) each vie for John's affection. Also, Linda takes Margaret out for a night on the town, which Margaret lives to regret.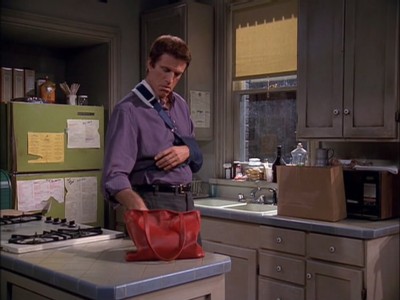 #20 - Pain in the Aspirin 7.90
Season 2 - Episode 10
As Becker continues to recoup from his gunshot wound, he's caught off guard when Elizabeth claims that she doesn't have any aspirin -- although he found a bottle of them among her things while earlier snooping through her purse. Becker, of course dismissing his own bad behavior, is miffed at her actions and begins to think that she may not have an honest bone in her body. Meanwhile, Bob wins the lottery.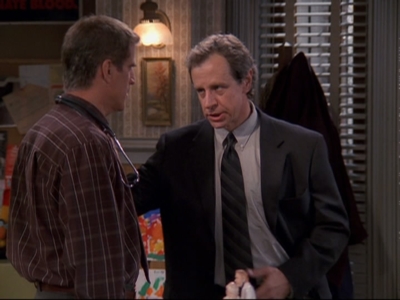 #21 - You Say Gay Son, I Say Godson 7.90
Season 3 - Episode 19
John, for once, is at a loss for words when his godson (Marc Valera) seeks his advice on how to tell his father that he is gay; Reggie gets caught up in a game of one-upmanship with a snooty acquaintance (Molly Hagan).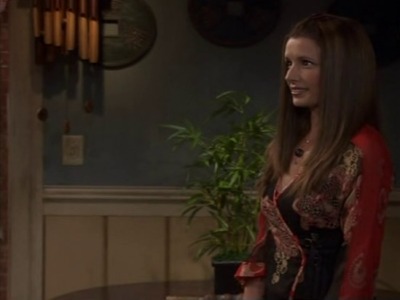 #22 - Spontaneous Combustion 7.90
Season 6 - Episode 4
Jakes mourns for his nana; Becker and Chris try too hard to consummate their relationship; Linda feng shui's the office.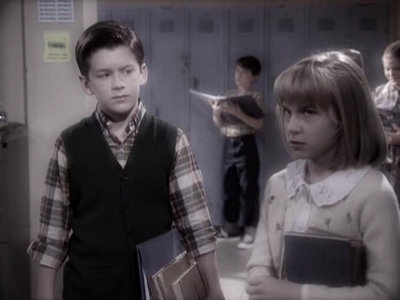 #23 - Regarding Reggie 7.89
Season 1 - Episode 22
Becker fears that Reggie may get the wrong idea if he asks her to be his date at a medical fundraiser. Fearing that Reggie will misread his invitation, Becker struggles to find someone else to take to the event. Despite his resistance, his friends insist that he should just ask Reggie. The ongoing pressure causes Becker to recall the first time he was rejected by the opposite sex, as Prequel Monday concludes with a flashback sequence of a 10-year-old Becker asking a little girl to a school dance.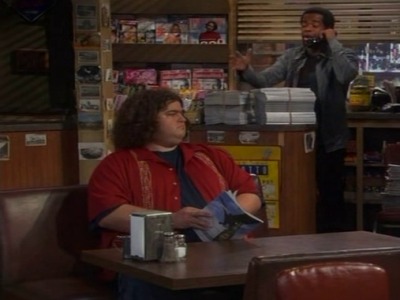 #24 - Afterglow 7.89
Season 6 - Episode 6
Chris tries to get John to be more considerate of her feelings, but he's not sure he can do it; Hector tricks Jake into selling porn magazines; Margaret takes a night job with a telemarketer and is shocked when she learns that it's a phone-sex operation.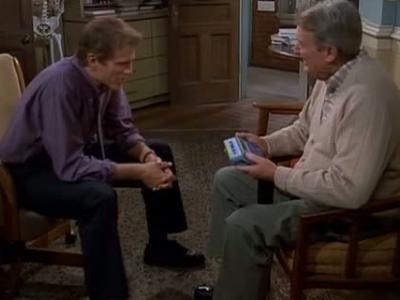 #25 - Talking Points 7.88
Season 4 - Episode 18
When a patient loses the ability to speak, John gets him a machine that talks for him, but the man uses it to lash out at people; Bob turns into an environmentalist to impress a girl; Linda accuses Margaret of stealing her bracelet.