Ballers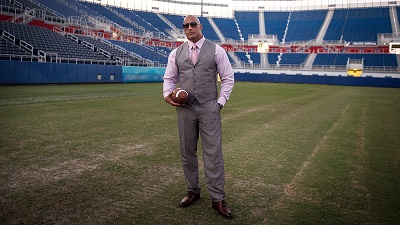 #1 - Game Day 8.05
Season 2 - Episode 10
Spencer makes a last-ditch effort to get back what he's lost. Ricky awaits a call that could define his future. Vernon takes a road trip. Siefert offers Charles a big opportunity, but it comes at a cost.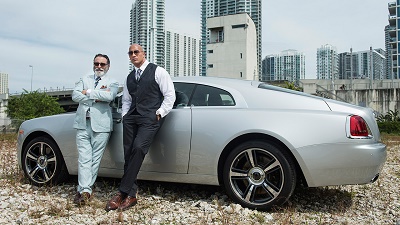 #2 - Million Bucks in a Bag 7.93
Season 2 - Episode 9
Spencer gets a surprising offer from Andre; Ricky mulls where to put down roots; Vernon works overtime to return to the field; Charles and Julie clash over his busy schedule.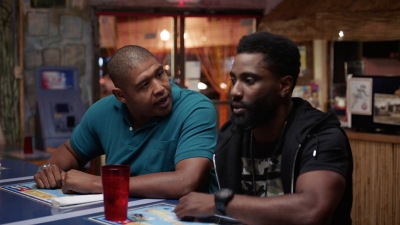 #3 - Laying in the Weeds 7.92
Season 2 - Episode 8
Spencer's Draft Day party finds him trying to keep a lid on the firm's private affairs. Meanwhile, Charles and Ricky have a major disagreement; and Travis wonders how bright his future will be.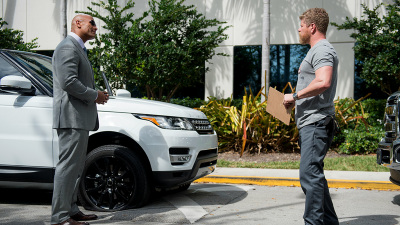 #4 - Head-On 7.91
Season 1 - Episode 9
Joe feels slighted when his efforts at work go unnoticed; Spencer tries to make amends; Bella challenges Ricky to act like an adult; Vernon is nowhere to be found after discovering what Reggie's been up to.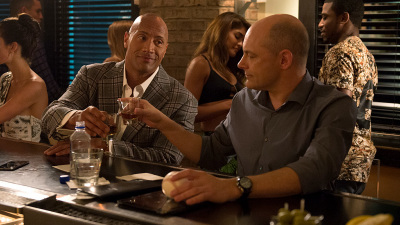 #5 - Flamingos 7.90
Season 1 - Episode 10
Spencer faces a tough decision when Joe has an idea for a new venture; Ricky is confronted by his dad; Charles gets another chance; and Jason and Spencer try to get through to Vernon once and for all.
#6 - Everybody Knows 7.85
Season 2 - Episode 7
Spencer scrambles to stay ahead after Andre makes a surprise visit to the office. Joe discovers the skeletons in his partner's closet. Ricky tries to make amends with Dennis, as Charles plots to keep Ricky in Miami. Travis confides in Spencer during a talk-show appearance.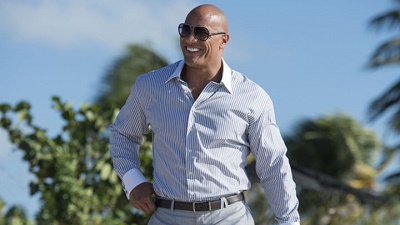 #7 - Elidee 7.84
Season 2 - Episode 3
Spencer advises a reluctant Vernon to stay quiet when the truth behind his injury threatens his career. Trying to stave off Andre's attacks on their business, Spencer and Joe butt heads over how best to advise a client. Charles worries whether he's up for a challenge. A hard-to-impress Ricky takes a trip to tour a potential new home.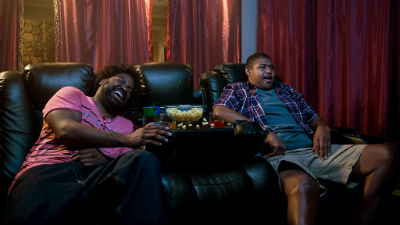 #8 - Everything Is Everything 7.76
Season 1 - Episode 6
Charles decides he is going to be selfish. Joe negotiates with Maximo. Ricky's off-field activities end up being revealed.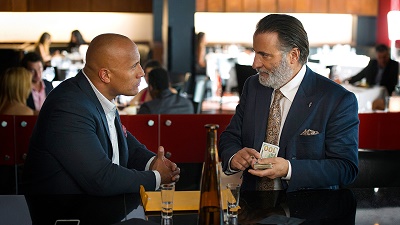 #9 - World of Hurt 7.73
Season 2 - Episode 4
Spencer and Joe search for Andre's weakness, while Vernon anxiously awaits news. Jason faces an uphill battle as he woos a client. Ricky tries to understand his dad. Charles gets the real deal from Siefert.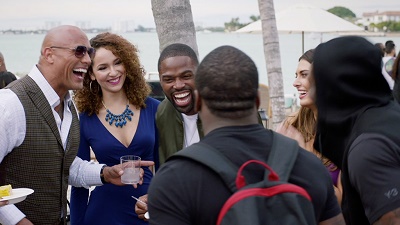 #10 - Face of the Franchise 7.72
Season 2 - Episode 1
Convinced to appear on a talk show, Spencer ends up facing off with an old adversary, which puts his company and reputation in jeopardy. A reformed Ricky gets bad news in advance of his 30th birthday party. Charles relishes his new status as a fan favorite, but may face changes on the field.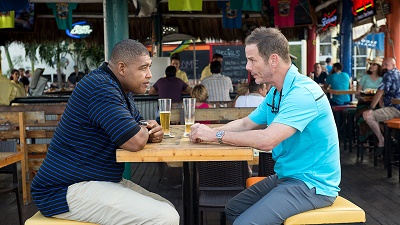 #11 - Enter the Temple 7.72
Season 2 - Episode 2
Spencer makes a play to poach a big client from Andre, his business rival, while struggling to find a quick fix for his physical ailments. Ricky considers where to head to next. Reggie fights for what he believes Vernon owes him. Feeling underpaid and undervalued, Tracy takes a stand with her boss. Charles gets insights from his coach.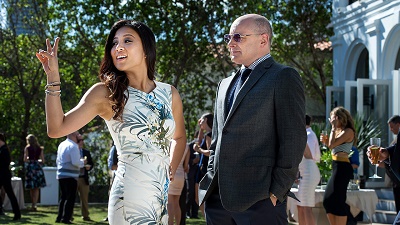 #12 - Saturdaze 7.71
Season 2 - Episode 6
Spencer attempts to broker peace between Travis and a critic. Struggling to adjust to his new role on the team, Charles is tasked with delivering bad news. Joe encounters Andre one-on-one. Still torn about his future, Ricky is thrown for a loop when Dennis decides to have more of a voice in his life.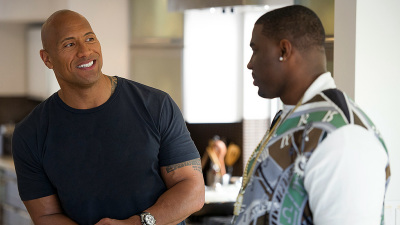 #13 - Ends 7.71
Season 1 - Episode 7
Ricky flies off the handle; Spencer and Charles say good-bye to Roddney; Jason meets his mother's new beau.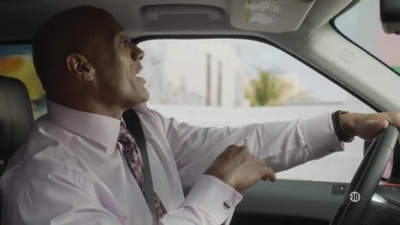 #14 - Gaslighting 7.66
Season 1 - Episode 8
Spencer tries to save Vernon by confronting his past; Ricky tries to reconcile with Bella; Charles finds that his football skills come in handy.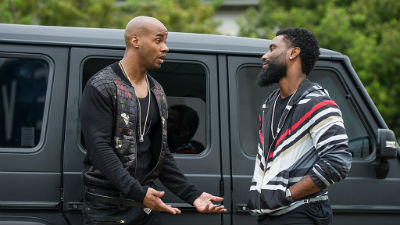 #15 - Machete Charge 7.65
Season 1 - Episode 5
Ricky tries to find common ground with Alonzo. Charles's marriage is put to the test. Spencer and Joe step in to help Vernon with a crisis.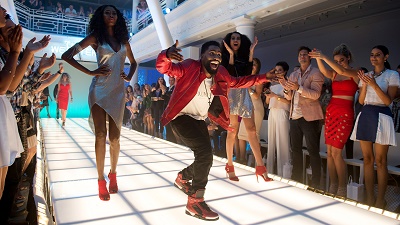 #16 - Most Guys 7.64
Season 2 - Episode 5
Spencer tries to mentor Travis while dodging unwelcome medical news and the ghosts of his financial past. Attempting to cheer up Vernon, Reggie and Joe buy a wild gift. Ricky encourages Charles to stand up for himself; later, he gets advice on a big career decision after running into a face from the past.
#17 - Heads Will Roll 7.62
Season 1 - Episode 4
Spencer visits a neurologist. Charles gets pursued by a woman. Reggie tries to steal Vernon's renegotiation. Joe breaks the rules to get a client, while Ricky finds himself a mantra.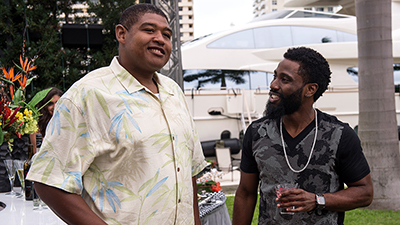 #18 - Move The Chains 7.60
Season 1 - Episode 3
Hoping to attract new clients, Spencer and Joe hold a corporate event. In their fight over Vernon, Spencer and Reggie's rivalry hits the boiling point. Bored by retirement, Charles lets loose for a night. Ricky learns his beef with his teammate, Alonzo, may be due to an awkward connection.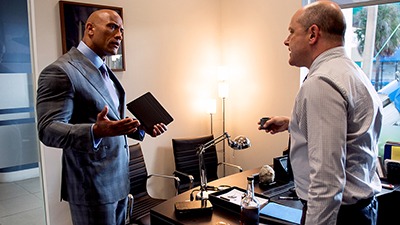 #19 - Raise Up 7.49
Season 1 - Episode 2
Spencer struggles to sign Vernon as a client when he clashes with his childhood friend Reggie who handles all his money. Meanwhile, Jason works to renegotiate a contract extension for Vernon with the Dallas Cowboys, but has difficulties. During practice with his new Dolphins team, Ricky discovers that a teammate is not only unfriendly with him but is wearing his number. Now a struggling car salesman, Charles begins to wonder if he retired too early.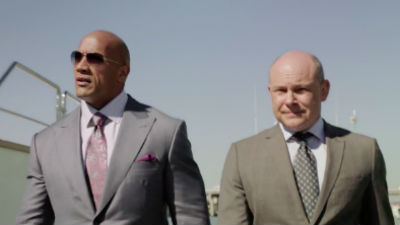 #20 - Pilot 7.44
Season 1 - Episode 1
Former Miami Dolphins stand-out Spencer Strasmore and his friend Charles Greene must cope with the realities of life after football. Spencer starts working for a financial advisor, helping sign and mentor his younger friends still in the NFL, while Charles gets a job at a car dealership. Meanwhile, a mistake may cost Green Bay Packers wide receiver Ricky Jerret his roster spot when he's involved in an altercation at a nightclub.