Awkward.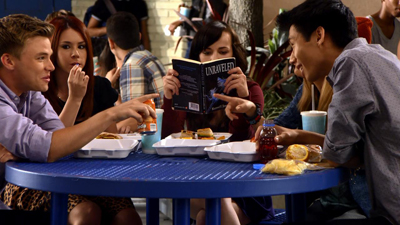 #1 - Who I Want to Be 8.40
Season 3 - Episode 20
After Matty asks for permission to take Bailey to prom, Jenna reevaluates who she has become and who she wants to be.
#2 - Over My Dead Body 8.38
Season 1 - Episode 7
A mock DUI event is held at the school, and Jenna gets cast as the victim. Meanwhile, Jake and Matty vie for her attention.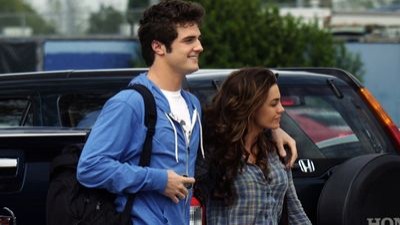 #3 - Jenna Lives 8.27
Season 1 - Episode 5
Jenna's big accident is a distant memory, and she actually starts to feel normal again until a strange stalker brings her suicide stigma back to life. Jenna even starts to wonder if her "that girl" reputation is preventing Matty from seeing her as girlfriend material or. does he already have one?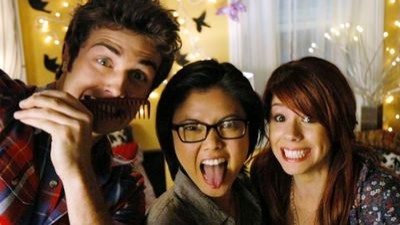 #4 - No Doubt 8.21
Season 1 - Episode 10
Jenna feels like she and Matty are actually on solid ground for the first time when he asks her out on their first real date. But, when Tamara reveals her suspicion that Matty wrote Jenna's care-frontation letter, Jenna starts to question everything about her romance with Matty.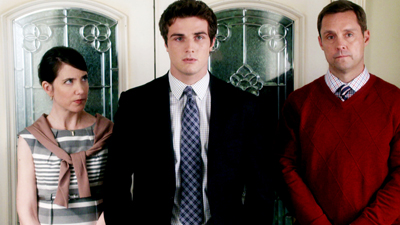 #5 - Let's Talk About Sex 8.20
Season 3 - Episode 4
Jenna's father takes matters into his own hands to talk to Matty's parents about their kids' relationship.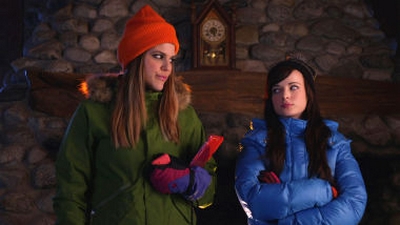 #6 - Snow Job (2) 8.19
Season 4 - Episode 11
Jenna is then contacted by Sadie, and they both try to find Matty and tell him about the secrets Eva is hiding. They are later tracked down and found in the house, where it is revealed that Eva is pregnant. Jenna and Sadie are not sure of this due to Eva's lies, and Matty stands by Eva by insisting that he cannot leave Eva when she is carrying his baby. Later, Matty, Jenna, and Sadie watch as Eva is busted for breaking into someone else's house, which she originally claimed was hers. Finally, the trip is over, and when they get back home, Jenna decides to call Luke in order to make amends. However, Luke breaks up with her, believing she is not mature enough. Eva takes another pregnancy test in order to assure Matty that she really is with child. Sadie, Jenna, and Matty wait outside the restroom, and Sadie and Jenna are positive that Eva is lying about her pregnancy. However, her test reads positive, and Eva is, indeed, pregnant.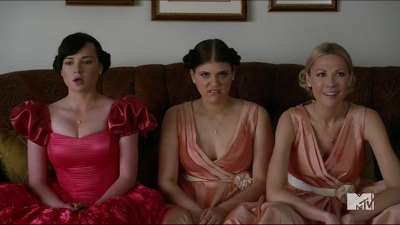 #7 - Another One Bites the Dust 8.19
Season 2 - Episode 7
Jenna's plans to sleep with Jake are hindered by Aunt Ally's wedding, someone from her mother's past and Sadie.
#8 - Overnight 8.18
Season 4 - Episode 5
Jenna and Tamara go on an overnight visit to a college; Lacey craves a college experience; Matty has a party.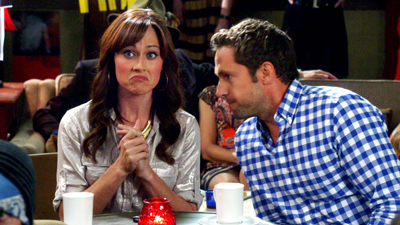 #9 - Rubbed Raw and Reeling 8.17
Season 3 - Episode 8
A challenge from Mr. Hart forces Jenna to expose herself publically and in the process, she is confronted with some disturbing newfound revelations about herself.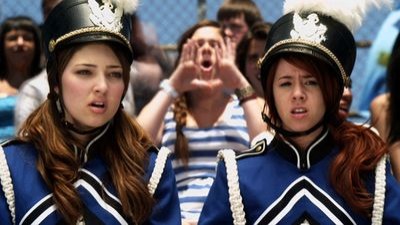 #10 - My Super Bittersweet Sixteen 8.17
Season 1 - Episode 9
Jenna's sixteenth birthday isn't very sweet as she suffers one embarrassing experience after the next. Jenna is still reeling from the aftermath of her house party and dealing with the repercussions of everyone she's alienated. After failing her driving test and getting humiliated in the school cafeteria, Jenna wonders if she can repair her relationships with Matty and Tamara.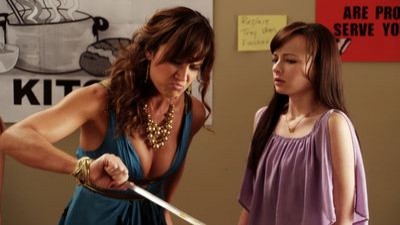 #11 - Queen Bee-atches 8.16
Season 1 - Episode 6
Jenna mingles with the mean girls at an elite charity event. Later, things get even more awkward when she runs into Matty and Jake.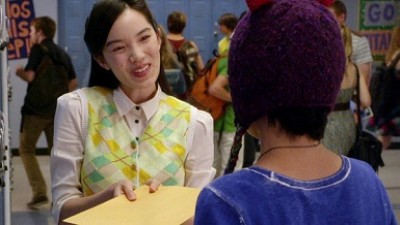 #12 - Homewrecker Hamilton 8.15
Season 2 - Episode 9
Jenna desperately tries to fix things with Jake, but he is convinced that she is a cheater, with him having photo evidence of Jenna & Matty's makeout session the night before. Tensions between Jake and Matty come out during a pep rally. Meanwhile, Jenna's dad gets her a car and she takes this as a sign of her parent's forthcoming divorce. Ming also finds herself on the outs with the school Asians.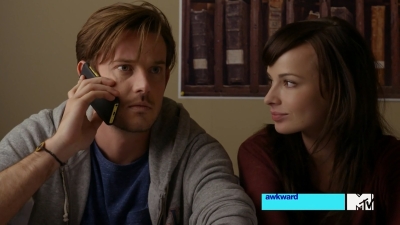 #13 - Crowning Moments 8.14
Season 4 - Episode 6
Jenna has a college romance while managing a male beauty pageant; Tamara desperately tries to win Jake back.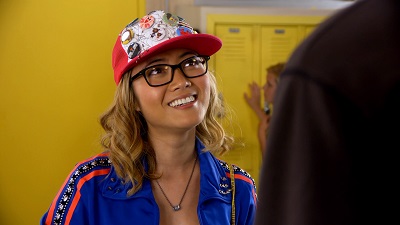 #14 - Surprise! 8.14
Season 3 - Episode 11
After an impulsive make out with Collin, Jenna resolves to end her infidelity before Matty finds out.
#15 - My Personal Statement 8.13
Season 4 - Episode 9
Jenna and Tamara have to face up to the fact they may not be together in the future.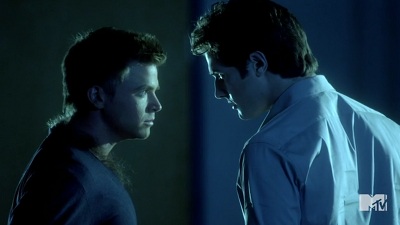 #16 - Once Upon a Blog 8.10
Season 2 - Episode 11
Jenna's imagination runs wild as she fictionalizes her blog in an attempt to change her fate.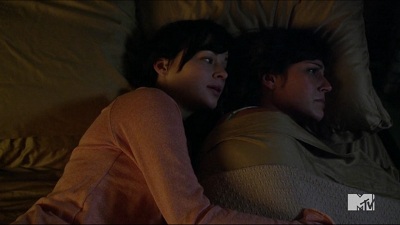 #17 - Pick Me, Choose Me, Love Me 8.09
Season 2 - Episode 10
Jake and Matty demand answers from Jenna after reading her blog. Jenna gets confused on who she likes more but does not pick on the spot. Jake and Matty become friends again and constantly ask Jenna who she picks. Meanwhile, Jenna's mom gets revealed as the person who wrote the letter and gets criticized by many people. Jenna and the boys are in good speaking terms again.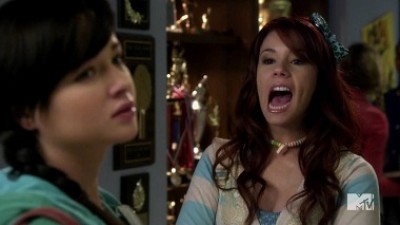 #18 - What Comes First: Sex or Love? 8.07
Season 2 - Episode 6
Still reeling from Jake's proclamation of love, Jenna considers sleeping with him, believing sex might bring her some clarity about her own feelings.
#19 - Three's a Crowd 8.06
Season 2 - Episode 3
Jenna and Jake's relationship is finally going smoothly that is untill Matty starts tagging along and tries to tempt Jenna constantly.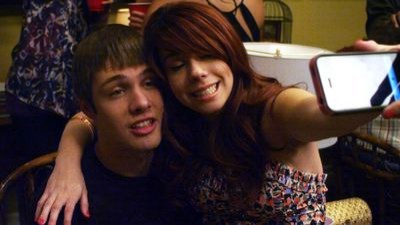 #20 - The Adventures of Aunt Ally & the Lil' Bitch 8.05
Season 1 - Episode 8
When Lacey's BFF Ally comes to town, they decide to "help" Jenna throw a rager. The next day, a forgetful and hungover Jenna struggles to reconstruct the events of the wild night and find out who she kissed.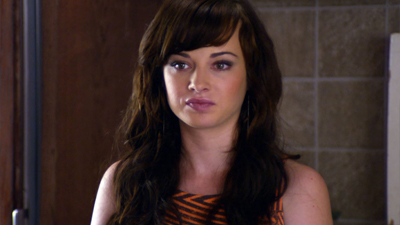 #21 - Less Than Hero 8.04
Season 3 - Episode 16
Jenna's family and friends decide that it's time to show her some tough love.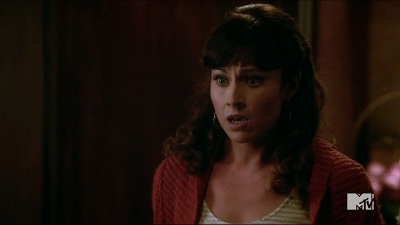 #22 - Sex, Lies and the Sanctuary 8.03
Season 2 - Episode 2
Jenna revels in her and Jake's official relationship status until she learns a hidden camera is filming at the Sanctuary. She then goes to great lengths to destroy the tape, enlisting Ming and others to help.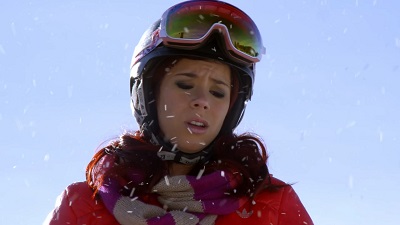 #23 - Snow Job (1) 8.03
Season 4 - Episode 10
Rivalries and romances all come to a head on the Palos Hills High School senior ski trip.
#24 - Redefining Jenna 8.03
Season 3 - Episode 10
Tensions arise between Jenna and Matty when Collin invites her to a swanky photography showcase at his house.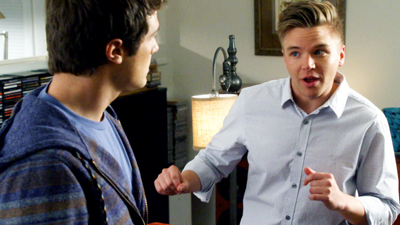 #25 - Guilt Trippin' 8.02
Season 3 - Episode 7
Jenna's first date to the Homecoming dance conjures up old feelings of guilt for the girl she used to be and the girls who don't have dates.