Are You Being Served?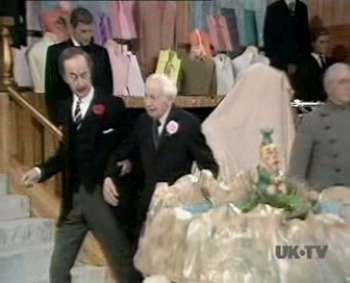 #1 - Christmas Crackers (1975 Christmas Special) 9.00
Season 3 - Episode 9
Mr. Grace has an idea to improve Christmas sales--all the staff are to wear novelty costumes, much to their annoyance.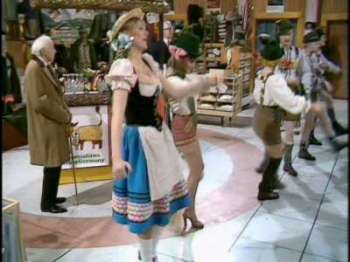 #2 - German Week 8.61
Season 3 - Episode 6
Grace Brothers hosts a week long sales event by selling only German goods. The staff, however, find that the German customers they are getting only want British goods. Captain Peacock objects to the "uniform" he's expected to wear and Mrs. Slocombe gets into the German wines.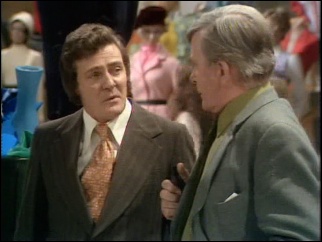 #3 - Camping In 8.53
Season 1 - Episode 4
A transport strike leaves the staff stranded at the store, so Young Mr. Grace offers to let them spend the night on the floor. Tents are set up, but Mr. Lucas has trouble keeping his up. A "campfire" sing along leads to talk of the last World War and the experiences some of them had.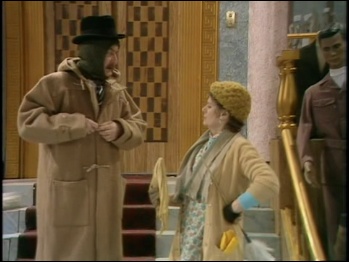 #4 - Cold Comfort 8.47
Season 2 - Episode 2
A fuel shortage grips the country and Grace Brothers, so the stores furnaces are shut down for the day. The staff are freezing and soon develop unique ways to keep warm.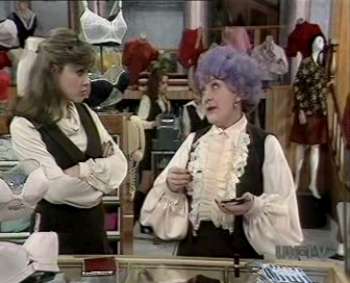 #5 - New Look 8.40
Season 3 - Episode 8
An after-hours staff meeting produces an idea to introduce background music and a recorded voice; the only question is--whose voice?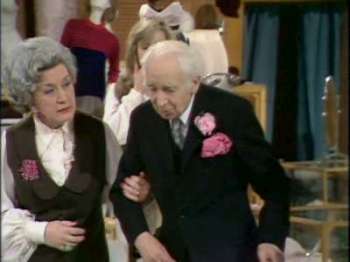 #6 - Wedding Bells 8.35
Season 3 - Episode 5
Naughty sayings on her underwear push Mrs. Slocombe to the brink of giving her notice, but then it's discovered that Old Mr. Grace plans to ask a member of the staff to marry him. When he calls for Mrs. Slocombe, everyone assumes she's the one.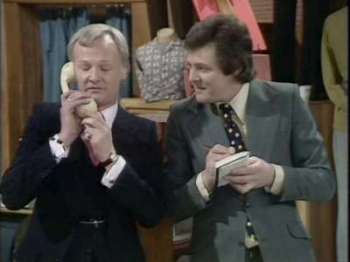 #7 - Shoulder To Shoulder 8.29
Season 3 - Episode 7
The Ladies Department is temporarily closed due to refurbishing, so Mrs. Slocombe and Miss Brahms are given counter space over in the Gents. However, the men aren't very happy at having to share their area and do their best to make them unwelcome.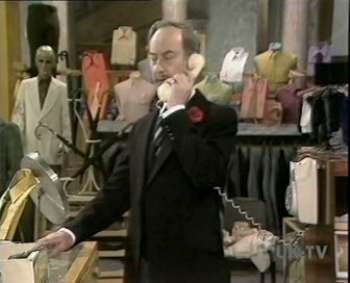 #8 - Oh What a Tangled Web 8.29
Season 4 - Episode 6
Rumors fly when Captain Peacock gets too friendly with Mr. Rumbold's secretary at the Christmas party, and things get really out-of-hand when it seems they might have spent the night together.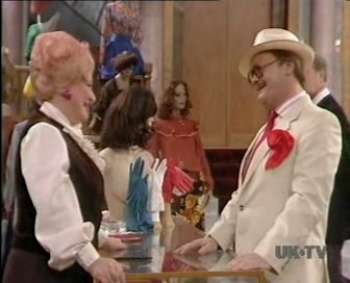 #9 - The Sweet Smell Of Success 8.28
Season 9 - Episode 1
Mrs. Slocombe sells her home-made perfume. After a misunderstanding, Mrs. Peacock finds Captain Peacock without his pants (perfume had spilled on them) and the ill-fated trousers in the hands of Mr. Rumbold's secretary.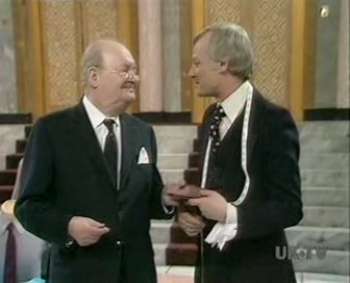 #10 - Forward Mr. Grainger 8.25
Season 4 - Episode 3
Mr. Grainger is selected to fill in for Mr. Rumbold while he is away; the staff wonder whether they should take advantage of Mr. Grainger's good nature, only to discover to their horror that he doesn't have one when he sacks Mrs. Slocombe.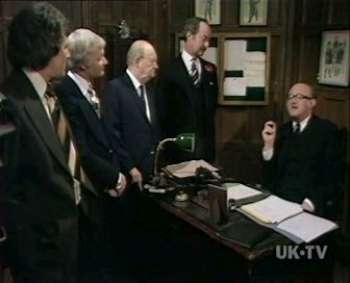 #11 - Fifty Years On
Season 4 - Episode 5
After Mrs. Slocombe starts dropping hints that it's her birthday, the staff calculate that she is 50 and plan an appropriate party.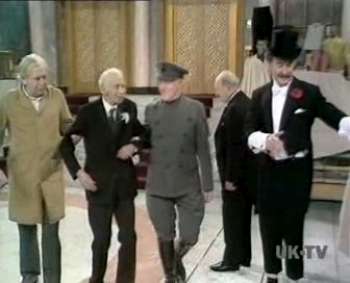 #12 - The Father Christmas Affair (1976 Christmas Special) 8.25
Season 4 - Episode 7
When the mechanical Father Christmas proves that it can't be trusted, Mr. Grace offers a bonus for one of the staff to portray the store Santa. Meanwhile, Mr. Humphries and Mr. Lucas attempt to help Mr. Grainger prepare for a song-and-dance show at an old-folks' home.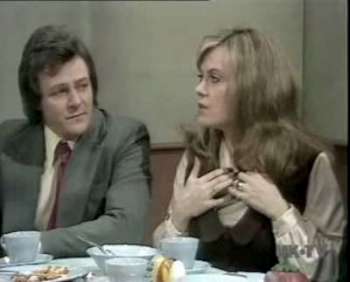 #13 - The Hand Of Fate
Season 3 - Episode 1
Mr. Humphries begins displaying his ability to read palms and tell the future. He sees that Captain Peacock will soon be "climbing the ladder and wearing a new hat". Everyone takes this to mean a promotion, especially now that there's a vacancy on the Board of Directors and Mr. Rumbold is in line for it. Captain Peacock expects to take Mr. Rumbold's job. The department staff soon all imagine moving up.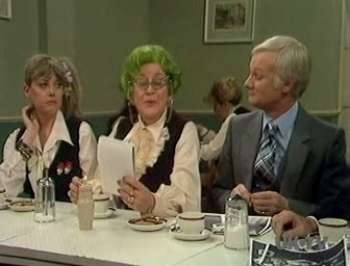 #14 - Front Page Story
Season 8 - Episode 3
Mr. Humphries is made editor of the new staff magazine. The 1st Floor staff is not pleased with the stories he writes about them causing friction in the relations between floors.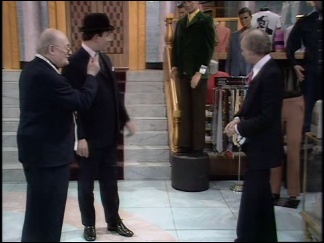 #15 - The Clock 8.25
Season 2 - Episode 1
It's Mr. Grainger's 37th anniversary at Grace Brothers and the Department hosts a celebration dinner for him. It's a time of happiness, and dread, for if he receives a cuckoo clock then it means he's to be retired.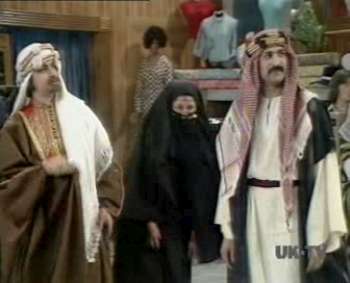 #16 - Fire Practice 8.20
Season 4 - Episode 4
After finding that Grace Brothers' fire precautions leave a lot to be desired, Mr. Harman helps out training the staff in fire preparedness and a fireman gives Mr. Humphries a lift.
#17 - Our Figures Are Slipping 8.20
Season 1 - Episode 3
The Department figures have taken a dive and so Mr. Rumbold decides to convene a sales conference amongst the staff. Since the meeting is taking place after hours and off the clock, no one is very motivated to provide any solutions. If something isn't done, someone might lose their job, and that someone is clearly Mr. Lucas.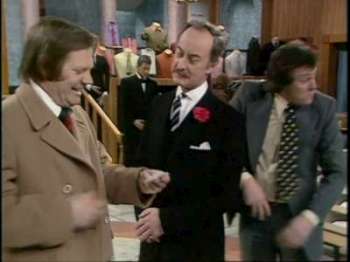 #18 - Cold Store 8.17
Season 3 - Episode 4
Illnesses strike the Department, and Mr. Lucas decides to fake his to get the day off. His plan backfires as he is assigned to the Ladies Counter as a sort of "quarantine".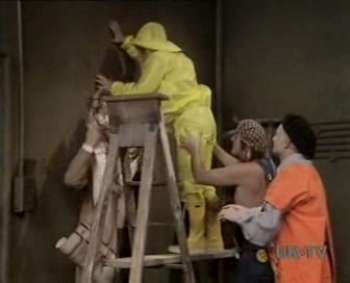 #19 - The Club 8.17
Season 6 - Episode 2
Young Mr. Grace invites his workers to form a social club - in a dismal cellar badly in need of decoration. Undeterred, the staff tackle the paint and paper job with vigor.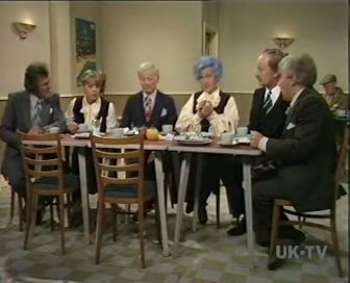 #20 - The Apartment 8.16
Season 7 - Episode 3
By permission of Mr. Grace, Mrs. Slocombe moves into a display apartment in Grace Brothers, because her new home is occupied by squatters. Due to a transport strike, Mr. Humphries seeks to join her in her new accommodations.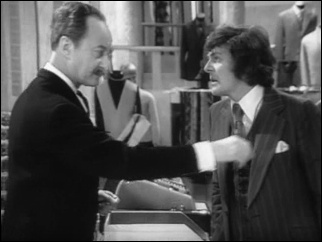 #21 - Pilot 8.14
Season 1 - Episode 1
A reorganization within the store forces the staff of the Gentlemens Ready-To-Wear Department to share their floor space with the Ladies Department. Mrs. Slocombe, head of the Ladies, and Mr. Grainger, head of the Gents, immediately come to loggerheads over control of the center floor display. Mr. Grainger refuses to take down his trousers and put Mrs. Slocombe's underwear in its place. Undaunted, she goes over his head to Captain Peacock, and then to Mr. Rumbold.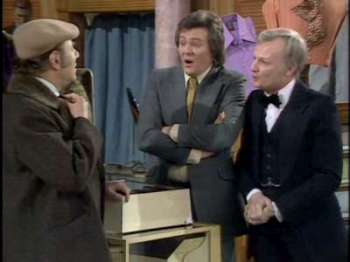 #22 - Up Captain Peacock 8.12
Season 3 - Episode 3
Captain Peacock is celebrating his 20th year at Grace Brothers, and while his request for a raise has been turned down, he has been given a key to the Executive Wash Room and the privilige of eating in the Executive Dining Room. He lords this over the department staff and Mr. Grainger decides to make some trouble.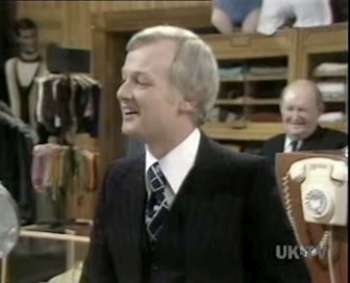 #23 - No Sale 8.11
Season 4 - Episode 1
When Mr. Grace decides to open the store early, the staff set out to sabotage the new policy.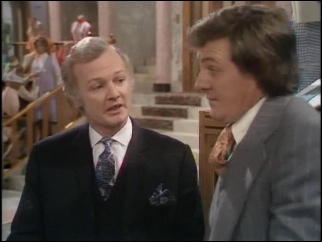 #24 - Diamonds Are a Man's Best Friend 8.10
Season 1 - Episode 6
It's pay day at Grace Brothers and the staff realize that their money just doesn't go very far. An opportunity for a bonus arises when a customer loses a diamond and offers a £100 reward. Greed gets the better of everyone, except Mr. Grainger, and soon they're conspiring behind each others backs. Mr. Mash throws a wrench in the search after he damages a jeweled dress, causing a multitude of "diamonds" within the department.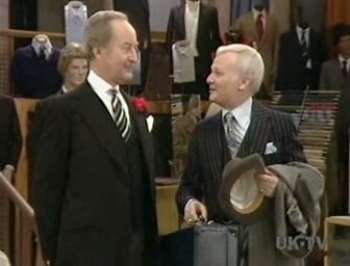 #25 - Conduct Unbecoming 8.09
Season 9 - Episode 2
Mr. Humphries is accused of stealing and his distinguished career could end in disgrace. In a trial, he is found guilty and dismissed, but Mr. Harman finds the missing money in the back of the till from which it was supposedly stolen.