The Best Episodes of Anthony Bourdain: Parts Unknown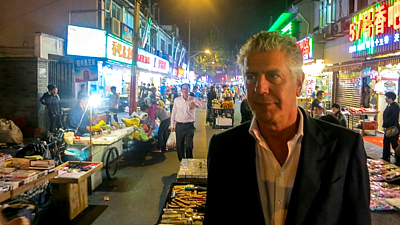 #1 - Shanghai, China 8.17
Season 4 - Episode 1
In the season premiere of Anthony Bourdain Parts Unknown, the host explores Shanghai by savoring classic, home-style cuisine at restaurants that include Chun and Fuchun Xiaolong, and converses with locals who give their take on their country's booming economy and expanding global influence.
Directors: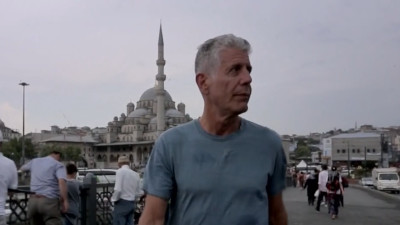 #2 - Istanbul
Season 6 - Episode 7
The cliché East meets West rings true in Istanbul as Bourdain explores its confluence of food, culture and politics, featuring a Turkish breakfast with old friend Esra, an oil wrestling tournament, and lunch at an Armenian restaurant near the Golden Horn. Bourdain leaves the urban sprawl of Istanbul for Sedef Island and a meal with author and philosopher Gündüz Vassaf and celebrated Turkish actress Serra Yilmaz.
Directors: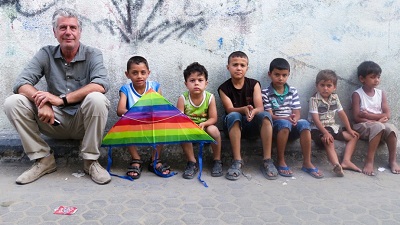 #3 - Jerusalem 7.96
Season 2 - Episode 1
In the season premiere of Anthony Bourdain Parts Unknown, the host and crew make their first trip to Israel, the West Bank and Gaza. While the political situation is often tense between the people living in these areas, Bourdain concentrates on their rich history, food and culture, and spends time with local chefs, home cooks, writers and amateur foodies.
Directors:
#4 - Punjab, India 8.00
Season 3 - Episode 1
In the season premiere of Anthony Bourdain Parts Unknown, the host dives into the ever-changing state of Punjab with a trip to Amritsar, sampling cuisine at the dhabas (roadside restaurants), a gurpurb festival (Sikh celebration), and a free community vegetarian restaurant, while meeting with local residents who give their perspectives on life in this sometimes contentious region of India, bordering Pakistan.
Directors:
#5 - Miami 7.76
Season 5 - Episode 2
"Curiosity pays unexpected dividends," observes Iggy Pop, legendary rock musician, Miami resident and one of Bourdain's local guides in this multi-faceted, seductive city. The host visits favorite haunt Club Deuce bar, the B&M market in "Little Haiti" for cow foot soup, Islas Canarias with chef Michelle Bernstein for a different take on the Cuban sandwich, and explores "The Miami Sound" with Questlove and Willie Clark (founder, Deep City Records).
Directors: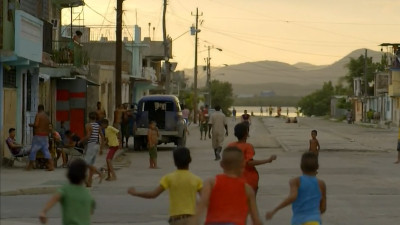 #6 - Cuba 7.73
Season 6 - Episode 1
In the season six premiere, Bourdain explores Cuba – just as the half-century U.S. embargo softens and economic and social progress loom – from its bustling capital city Havana, to the slower paced, music mecca Santiago. Sampled food includes pig's head soup with plantains and pumpkin, flan in a beer can, and dogfish ceviche with pickled vegetables. The tour culminates with a dialogue-free tracking shot capturing the hopeful anxiety of its people, seemingly waiting for something to start.
Directors: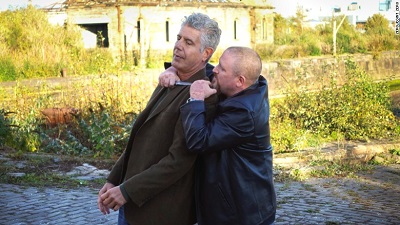 #7 - Scotland
Season 5 - Episode 3
Bourdain visits one of his favorite cities in Europe, Glasgow. He makes his first stop at the Old College Bar for a pint, learns knife defense techniques from instructor Mark Davies, and tests his physical endurance while stalking red stag with writer A.A. Gill in the Scottish Highlands. Along the way Bourdain indulges in some surprising Scottish fare including deep-fried haggis, roasted grouse with bread sauce, and fresh venison.
Directors: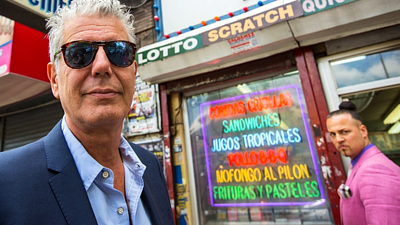 #8 - The Bronx
Season 4 - Episode 2
Bourdain explores the widely diverse cuisines and cultures found in the NYC borough just north of Manhattan. Mainstays of The Bronx Afrika Bambaataa, Mellle Mel, Baron Ambrosia, and Desus help guide Tony through the music, food, art, and other offerings of this often misunderstood part of the city.
Directors: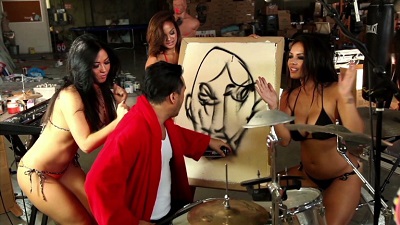 #9 - Los Angeles
Season 1 - Episode 2
Tony takes Los Angeles--but with a twist. No Hollywood sign, no Beverly Hills. Instead, he zeroes in on a three square-mile area of the city known as Koreatown, where he finds a tight-knit community still marked by the 1992 Rodney King riots.
Directors:
#10 - Nashville
Season 8 - Episode 2
Bourdain absorbs the tastes, sights and sounds of music city, from chef Josh Habiger's Catbird Seat and Bolton's famous hot chicken, to a night of cooking, drinking and rocking out with singer Alison Mosshart, and her bandmates. The episode features performances by The Kills, Dead Weather and Margo Price.
Directors: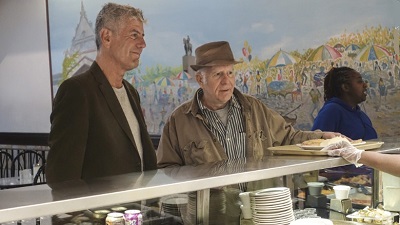 #11 - Chicago
Season 7 - Episode 2
Chicago's iconic Old Town Ale House and its colorful patrons are the gateway to Bourdain's tour of the "City by the Lake," which includes the host dining on breaded steak sandwiches at Ricobene's with music producer Steve Albini, sampling Mapo Doufu at Chinatown's Sze Chuan with Chef Stephanie Izard, and a home cooked meal with Chicago-raised rapper Lupe Fiasco and his mom, plus a tour of comedy mecca Second City with mainstage performer Paul Jurewicz.
Directors: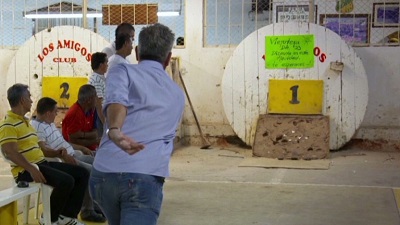 #12 - Colombia
Season 1 - Episode 3
The public face of Colombia has changed immensely over the past ten years and is still changing for the better. Tony will explore several regions of the country from the mountains down to the Caribbean coast to the coca leaf growing inlands formerly controlled by drug cartels.
Directors: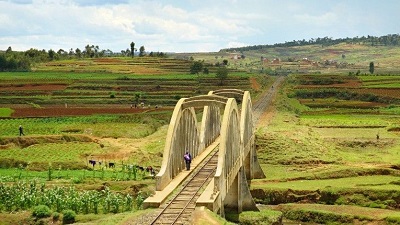 #13 - Madagascar
Season 5 - Episode 4
Unspoiled paradise or microcosm for the end of times? With acclaimed film director Darren Aronofsky (Noah, Requiem for a Dream, The Black Swan, Pi) as his travel companion, Bourdain explores this island nation off the southeastern coast of Africa. Starting the journey in the chaotic, crowded capital city Tana, Bourdain samples the cuisine of legendary Malagasy chef Mariette Andrianjaka, including a goose specialty and and broth with chicken and ginger.
Directors: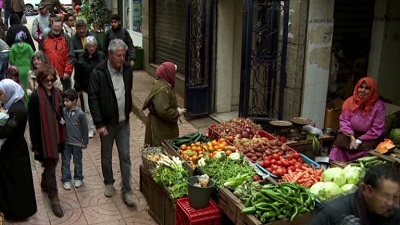 #14 - Morocco (Tangier)
Season 1 - Episode 5
Tony explores the "Interzone", where artists like Burroughs, Bowles, and the Rolling Stones sought escape from Western moral prohibitions and the possibilities of great empty spaces. Does that "anything goes" attitude still exist?
Directors: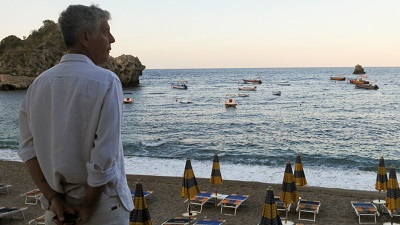 #15 - Sicily 7.86
Season 2 - Episode 5
Parts Unknown explores the Sicilian way of life, which puts a premium on savoring family, life, and food. Bourdain travels in search of those foods as he eats his way around the island. He makes his home base at the Villa Monaci, on the outskirts of Catania with his enthusiastic, fast-talking sidekicks who counter the otherwise relaxed tempo and epic "food porn" of this episode.
Directors: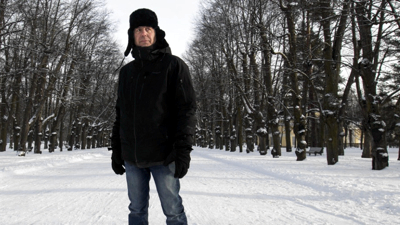 #16 - Russia 8.31
Season 3 - Episode 5
On the eve of the Olympic games in Sochi, Bourdain takes his first trip in nearly 10 years to Russia, accompanied by his longtime traveling partner Zamir Gotta. Looking through the lens of a now Putin-controlled Russia, Bourdain confers with prominent locals, visits Moscow's historic Metropol Hotel, takes the Grand Express train to St. Petersburg, and explores the drinking and dining scene.
Directors: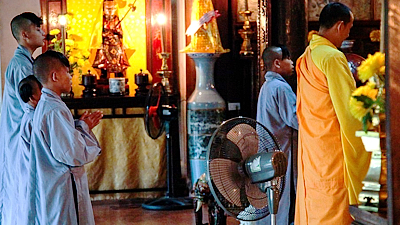 #17 - Vietnam
Season 4 - Episode 4
Parts Unknown travels to the host's "first love," with a look at Hue, a city in central Vietnam, including excursions to the Dong Ba market, Vinh Moc tunnels, the Duyen Anh restaurant, and the Citadel. Sampled dishes include Com Hen, Bun Bo Hue and a special bird's nest soup.
Directors: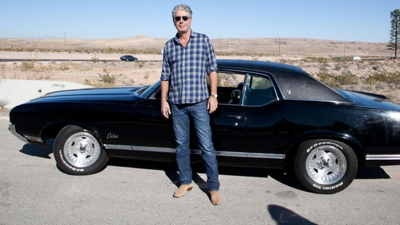 #18 - Las Vegas
Season 3 - Episode 2
Bourdain travels to Las Vegas, a city known for over-indulgence, with food author Michael Ruhlman and visits locales that include Huntridge Tavern (in the shadow of the strip), and famed restaurant é by Jose Andres. Also featured in the episode are Penn Jillette, and former mayor Oscar Goodman.
Directors: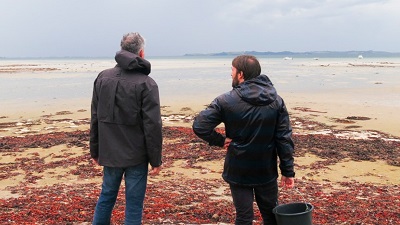 #19 - Copenhagen 8.40
Season 2 - Episode 4
This episode explores the food and natural beauty of Copenhagen, the economic and cultural center of Denmark. Home to famed chef Rene Redzepi and his brainchild Noma – regarded by critics as one of the world's best restaurants – Parts Unknown delves into the city's cuisine and the new Nordic creativity that infuses Redzepi's work at Noma.
Directors: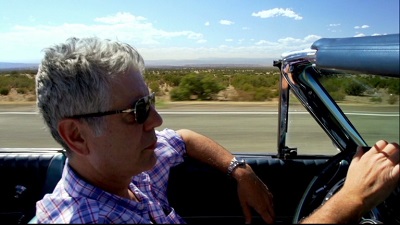 #20 - New Mexico
Season 2 - Episode 3
Parts Unknown takes a close look at the mash-up of cultures that comprise this uniquely American state by sampling its food – a combination of Spanish, Mediterranean, Mexican, Pueblo and even chuck-wagon influences. New Mexico is also a land of drugs, guns, monster vehicles, and possibly extraterrestrials. It may also be the perfect place to investigate the underside of the Western cowboy ideal.
Directors: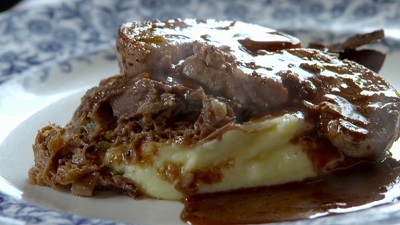 #21 - Canada 7.95
Season 1 - Episode 4
Bourdain travels to remote areas within the province of Quebec where he samples local delicacies, explores ice fishing and beaver hunting and spends time with two of funniest and most brilliant chef/restauranteurs in Canada, Joe Beef's Dave McMillan and Fred Morin.
Directors:
#22 - Myanmar 8.01
Season 1 - Episode 1
With the slight relaxation of control by the government of Myanmar, Tony is finally able to explore one of the most fabled and beautiful areas of Asia.
Directors: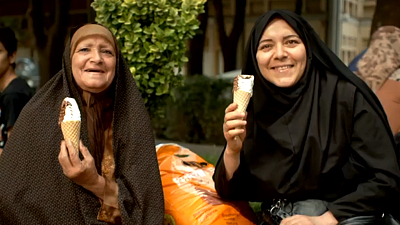 #23 - Iran
Season 4 - Episode 6
Anthony Bourdain explores an Iran few Americans have visited since the 1980s -- a country that's complicated and changing.
Directors: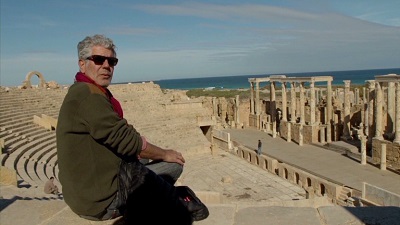 #24 - Libya 8.22
Season 1 - Episode 6
Libyan hip-hop, Italian restaurants, tribal allegiances and post-war uncertainty in Libya. Bourdain looks at the country through personal stories, food--and the music of anti-Qaddafi rapper expats who returned to fight.
Directors: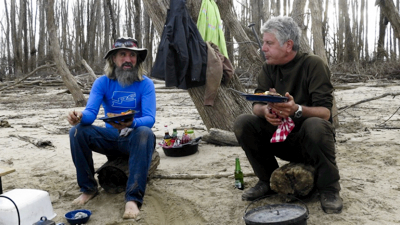 #25 - Mississippi Delta 8.00
Season 3 - Episode 6
We are in Mississippi -- not high cotton season, or tailgate college football season, or vegetable harvest, or blues festivals. It's winter. It's stark and yet we are here to unlock the many ghosts, stereotypes and tropes that prevail when we normally hear about Mississippi.
Directors: