America's Next Top Model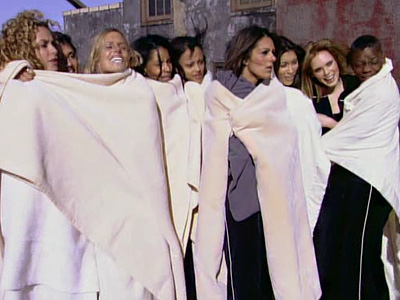 #1 - The Girl Who Wants It Bad
Season 1 - Episode 1
The girls are left high and dry for their first ever photo shoot, only to discover some painful facts about modelling. One girl goes home with less than she started with.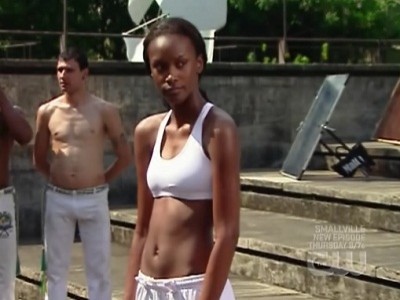 #2 - The Amazing Model Race 8.33
Season 12 - Episode 10
The remaining six contestants have arrived in Sao Paulo, Brazil, where they will be challenged to a scavenger hunt throughout the city, testing their navigational skills. The photo shoot finds the ladies posing as cultural icons.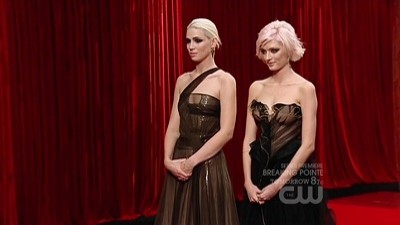 #3 - Season Finale 8.01
Season 18 - Episode 13
The final models participate in their Covergirl commercial and photo shoot, where one of the women has a panic attack and is taken to the hospital. For the first time in "Top Model" history, the women will take part in a holographic runway show interacting with lifelike images and also walk in sync with the outline of their own bodies. Kelly Cutrone and Nigel Barker join Jay Manuel and Tyra Banks on the judges' panel to choose the winner.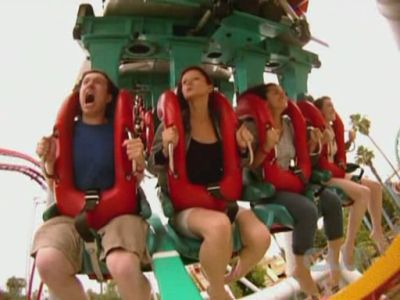 #4 - Matthew Rolston 7.97
Season 15 - Episode 4
The girls head to a theme park where they must pose while riding a rollercoaster. The winner of the challenge is photographed for a feature on Tyra.com by Tyra herself. This week's photo shoot takes the girls underwater as they are photographed by top beauty photographer Matthew Rolston, who is also this week's guest judge.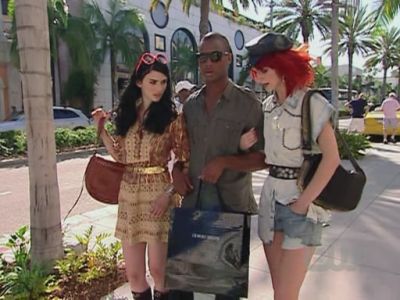 #5 - Patrick Demarchelier 7.95
Season 15 - Episode 6
It's that point in the season between the beginning and the end: we aren't going abroad yet or doing go-sees, but the numbers are whittling down. In the first scene, several contestants express their feelings about the competition. Kayla expresses hope that she will win. Ann says she feels more confident now that she has received so much praise. Chelsey says she really wants to win and start her modeling career.
#6 - The Girl Who Gets Bad News 7.94
Season 4 - Episode 8
The girls are put on the spot in this week's challenge. One girl has a hard time disassociating the photo shoot from her personal life.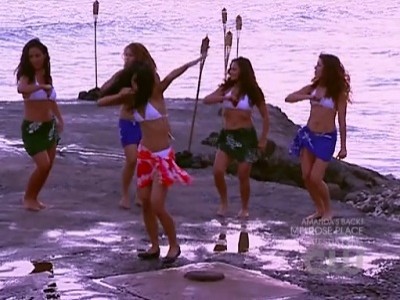 #7 - Hawaiian Hip Hop 7.94
Season 13 - Episode 11
The final four models learn hip-hop hula moves to better channel Pele, the Hawaiian goddess of fire and volcanoes, for the photo shoot. And then the bad news: the ladies learn that two of them will be eliminated.
#8 - Petite Ninja Warriors 7.93
Season 13 - Episode 7
The models navigate their way through Los Angeles as they attend go-see sessions with designers. The photo shoot has a martial-arts theme that requires the ladies to hang on wires. Model Jessica White is a guest judge.
#9 - The Girl Who's Scared of Clowns 7.90
Season 20 - Episode 7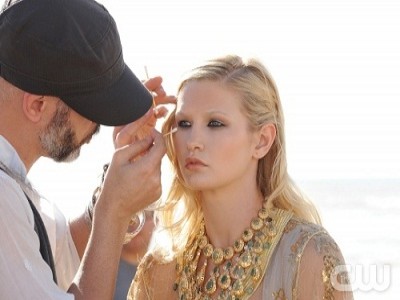 #10 - Ivan Bart 7.87
Season 16 - Episode 12
The three remaining models struggle through a talk show correspondent challenge and receive an impromptu visit by Tyra that turns into a photo shoot. During another photo shoot, which includes a male model, they're all struggle to remain composed with so much at stake and Ivan Bart, Senior Vice President and Managing Director of IMG Models, joins the judges' panel to help choose the final two models.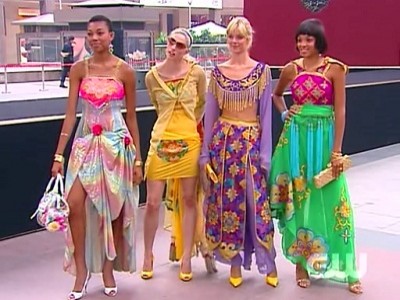 #11 - The Girls Go to the Great Wall 7.86
Season 9 - Episode 12
The fantastic four participate in a challenge where they must turn a traditional Chinese garment into their own. During the task, one model purposefully gives another bad advice. Later on, the ladies take part in a warrior-themed photo shoot and are photographed by Tyra herself.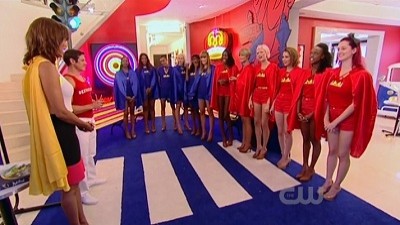 #12 - Cat Deeley 7.84
Season 18 - Episode 3
The women have to create an ad campaign, which includes casting, wardrobe, providing props and hair and make-up. During the challenge, the models are mentored by Kelly Cutrone, who intimidates some of the women. At the photo shoot for the campaign, some of the models cannot handle the critique and start to break down. One model in particular clashes with Kelly and walks off the judging panel. Kelly Cutrone and Nigel Barker join guest judge Cat Deeley and Tyra Banks on the judges' panel for elimination.
#13 - The Girl Who Kissed A Roach 7.83
Season 6 - Episode 4
This episode featured the eleven remaining contestants practicing the runway. Like contestants from past cycles, several girls tripped or fell during the challenge and during an impromptu Vivienne Westwood style runway challenge at judging. The girls had to do a runway with cockroaches for Jared Gold's spring collection. Gina was very afraid to do the challenge and with Jade knowing this she tried to tell Gina to kiss it making Gina afraid and screeching. Jade Cole was praised for kissing the roach at the end of the runway. For the photoshoot, the girls had to take a photo while falling and were posed as a character from a popular fairy tale.
#14 - The Girl Who Joined the Circus 7.83
Season 7 - Episode 5
A contortionist teaches the models how to strike extreme poses, which they later use in a circus-themed photo shoot. Back at the house, gossip leaves one woman in tears.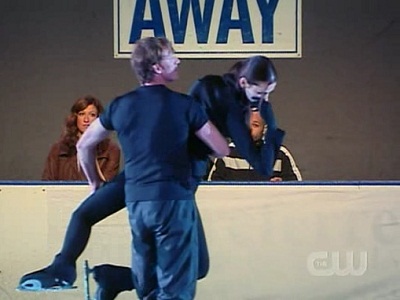 #15 - The Girl Who Is Afraid of Heights 7.82
Season 9 - Episode 5
Benny Ninja takes the models for a lesson on high fashion posing on high grounds as the models are required to pose in the air while jumping off a trampoline and later while being lifted by an ice skater for their challenge. When the winner of the task is announced, however, some of the other competitors become jealous. Finally, the top models must work the camera in a fierce photo shoot that requires them to pose as gargoyles on the top of a building.
#16 - The Girl with the Worst Photo in History 7.81
Season 4 - Episode 4
The girls are faced with a dual challenge. At the photo shoot, one girls breaks away from her usual habits, while another falls into a bad one.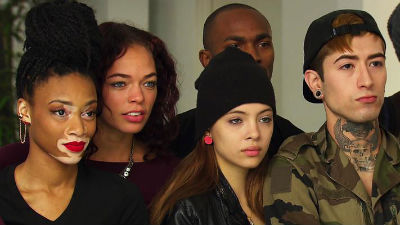 #17 - The Guy Who Gets a Beard Weave 7.81
Season 21 - Episode 4
With a love triangle brewing in the house, not all models bring their A-game to an optical illusion photo shoot. The eagerly awaited make-over day arrives, and one model to unveils a never-before-seen look while another suffers a breakdown.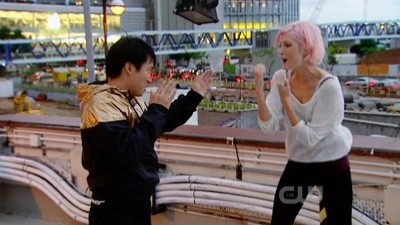 #18 - Nicholas Tse 7.80
Season 18 - Episode 10
The models are challenged with having to learn a fight sequence and act in a scene with Nicholas Tse, international actor and pop star. The pressure is on as the women have to pose while harnessed atop a high rise tower in extreme rain and wind. Kelly Cutrone and Nigel Barker join guest judge Nicholas Tse as well as Tyra Banks on the judges' panel for elimination.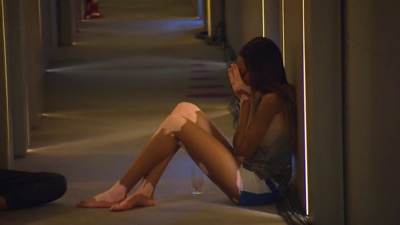 #19 - The Girl Who Gets Caught in a Lie 7.80
Season 21 - Episode 13
During a timed challenge, the models race to locations in Seoul; a models winds up isolated after getting caught in a lie; a confrontation occurs between a model and Yu Tsai.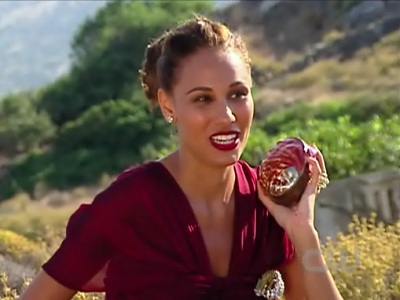 #20 - Exploring Greece 7.77
Season 17 - Episode 10
The women find out they will be judged by each other during a challenge, where one of the All-Stars is confronted about her insecurities. The women also get some time off to enjoy Greece and its night life. Nigel Barker photographs the models re-creating ancient Olympic sports.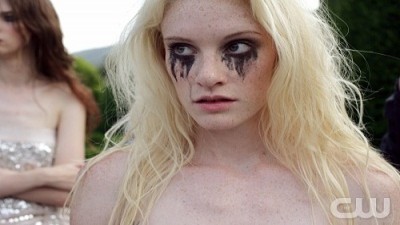 #21 - Franca Sozzani 7.77
Season 15 - Episode 11
The girls met Miss J. and acting coach Barbara Terrinoni, who taught them about acting and emoting. Later, their personalities and confidence were put to the test when they met one-on-one with Vogue Italia's editor-in-chief, Franca Sozzani. Franca was impressed by Ann's pictures, but ultimately chose Chelsey to win the prize of a private viewing of Leonardo Da Vinci's "The Last Supper" with André Leon Talley, as well as an overnight stay at a seven star Milan hotel called the Town House Galleria, which she shared with Kayla.
#22 - The Girl Who Marks Her Territory 7.76
Season 7 - Episode 1
In the two-hour season premiere, hopefuls from all around the country are narrowed down to thirteen contestants, but before the judges make their decisions about who goes or who stays, the models must participate in a photoshoot - nude. Later, the final thirteen participate in their first challenge, and one model is eliminated.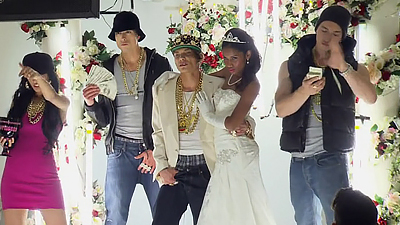 #23 - The Girl Who Gets Married Again 7.73
Season 20 - Episode 3
The models tackle a vertical runway in pouring rain; a mock-wedding photo shoot brings back painful memories for one model.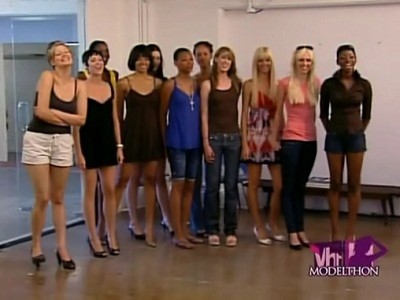 #24 - The Girl Who Goes Bald 7.71
Season 9 - Episode 4
It's makeover time, and the models are in for drastic change. However, one model breaks down when she is told that she will get all her hair cut off. Meanwhile, the week's challenges include participating in a runway competition and a "pose-off" in a jungle photo shoot.
#25 - Dive Deeper 7.71
Season 13 - Episode 10
The models explore cliffs in Hawaii and strike poses while jumping into water. The photo shoot takes place in the ocean. Supermodel Marisa Miller is a guest judge.