Alpha House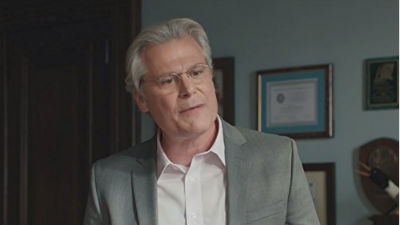 #1 - The Nuptials 8.33
Season 2 - Episode 10
As the election returns come in, Gil John meets with a presidential campaign advisor, while Robert wonders if he still has a job. Katherine and Julie discover their wedding has been turned into a major political event -- after they arrive.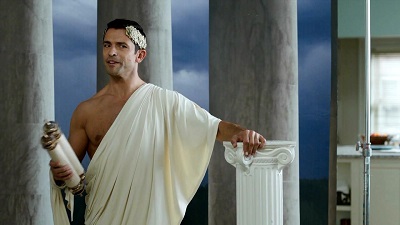 #2 - Showgirls 8.31
Season 1 - Episode 10
Louis decides to help showgirls organize, but the Watt brothers stand in his way. A video of Gil John hitting a soldier with a chair in Afghanistan goes viral so Maddie looks for a way to humanize him and Andy's Vanity Fair cover shoot takes an unexpected direction.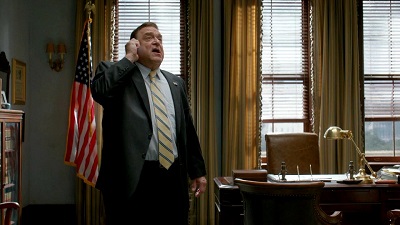 #3 - The Rebuttal 8.25
Season 1 - Episode 9
Robert proves to the ethics committee that he would never take a mohair suit while Andy prepares to deliver a rebuttal after the State of the Union. Louis is put in the spotlight on his first day back when James mistakenly tweets a photo intended for Lola from the wrong account.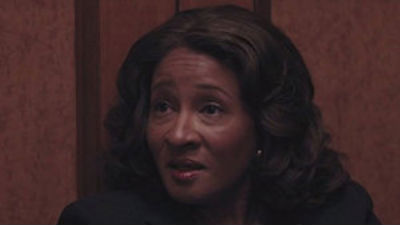 #4 - Shelter in Place 8.22
Season 2 - Episode 4
Cee Biggs brings her reality show cameras to her father's office just in time for gunshots that trigger a lockdown on Capitol Hill. Rosalyn forces Robert to face the truth about his marriage, and Louis is forced to let go of a fantasy.
#5 - Prayer Brunch 8.21
Season 1 - Episode 7
Rosalyn organizes a prayer brunch to celebrate Louis' homecoming from the hospital, but the Senators and their fellow Democrats find it difficult to set aside their differences. Aaron and Tammy's relationship continues to grow and Lola has a surprise in store for James.
#6 - The Apparition 8.19
Season 2 - Episode 5
Gil John tries to right things after the Watts brothers "Swift Boat" his former player. Julie shocks Louis and Louise by announcing she's pregnant from an anonymous donor, while Adriana confronts Marta the housekeeper about Andy. Louis tries to debate Penn Jillette, but he's no match for what the magician has up his sleeves.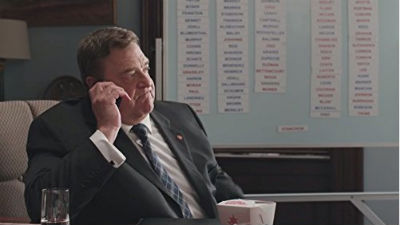 #7 - Bugged 8.16
Season 2 - Episode 8
After a break-in at the Alpha House, the NSA does a sweep, and gets suspicious -- which lands Robert a new covert mission. Meanwhile, Gil John goes to bat for the women's caucus bill, earning him a whole new following. And Louis's aides inspire him to publicly "evolve" on gay marriage, much to their chagrin.
#8 - In the Saddle 8.16
Season 1 - Episode 11
When another senator dies unexpectedly, Gil John is asked to organize the funeral arrangements. Louis wins the Nevada primary but Robert has to face off in a Pennsylvania debate to cool the competition.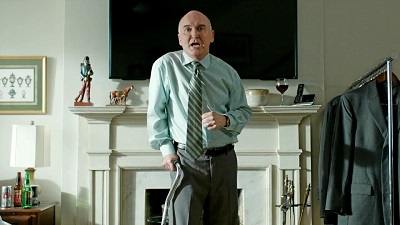 #9 - Ruby Shoals 8.15
Season 1 - Episode 8
While on the campaign trail through North Carolina, Gil John blows off a meeting with the governor to visit Ruby Shoals where he becomes re-inspired about his campaign. Robert's pro-fracking visit to a constituent's home in Pennsylvania does not go as planned.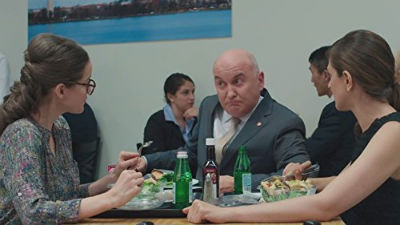 #10 - The Civility Zone 8.14
Season 2 - Episode 7
Gil John finally breaks through to daughter Cee, then gets a lesson in civility from the women's caucus. Andy heads to Miami to try and win back Adriana, and gets some insights into his "condition" from a therapist. Meanwhile, Robert ignores his advisors and helps register black voters.
#11 - There Will Be Water 8.14
Season 2 - Episode 9
Gil John gets attacked by Sarah Palin and embraced by the media. Pressured by the party chair, Louis nudges Julie to consider a big wedding. Robert is forced to kiss up to his ex-wife's new beau, but gets some help from Rosalyn (Wanda Sykes).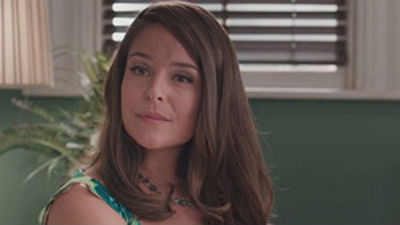 #12 - The Contest 8.11
Season 2 - Episode 3
Andy and Adriana start planning for a future worthy of a first family. Louis preps for the "Funniest Celebrity in Washington" contest, while his opponent, Penn Jillette, preps for their senate race. Back at the house, the Watt brothers find a new way to taunt Gil John.
#13 - The Love Doctor 8.01
Season 2 - Episode 1
Gil John helps a former player become a war hero, and quickly regrets it. Robert hosts an engagement party for his latest matchmaking success, but isn't prepared for the surprise guest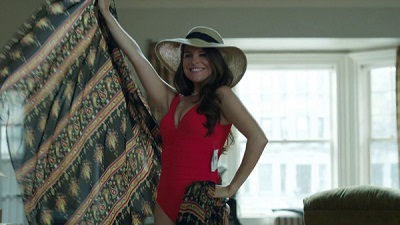 #14 - All Weapons Red 8.01
Season 1 - Episode 3
As the re-election battles heat up the four senators travel to Afghanistan as part of a Congressional Delegation.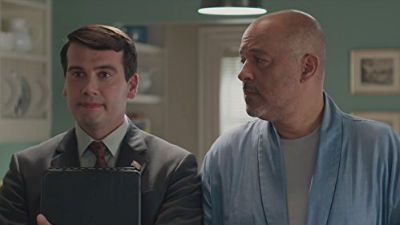 #15 - Gaffergate 7.98
Season 2 - Episode 2
Gil John pays a visit to the Watt brothers, Louis worries when an old college friend threatens to share stories, and Andy tries to talk his way out of "Gaffergate," only to learn he's got bigger image problems.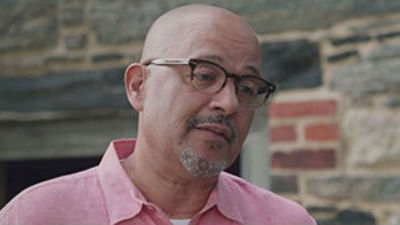 #16 - The Retreat 7.97
Season 2 - Episode 6
The senators head to a Republican retreat at a Virginia plantation, where they're haunted by the ghosts of slavery, Ronald Reagan and their exes. After a soul-cleansing bonfire with the housemates, Gil John awakes with a new fire in his belly.
#17 - Zingers 7.96
Season 1 - Episode 6
Louis continues to gain constituent support as Shelby chronicles his recovery. Gil John faces Digger Mancusi in a town hall where he struggles to keep up with his polished and well-liked opponent, despite much help and coaching from Robert and Andy.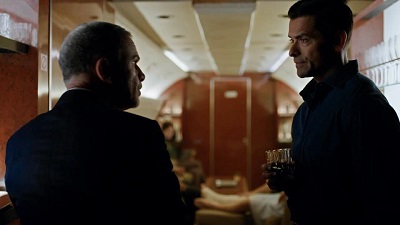 #18 - Triggers 7.94
Season 1 - Episode 4
After a surprise explosion in Afghanistan leaves Louis recovering from an injury, Adriana makes controversial private arrangements for the group to return home.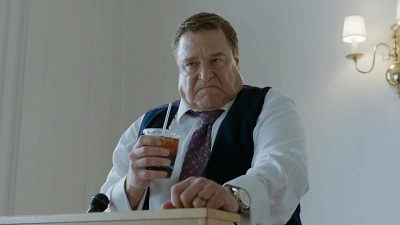 #19 - Hippo Issues 7.87
Season 1 - Episode 5
Tempers heat up as Gil John's wife Maddie arrives to help him prepare for his upcoming debate with Digger Mancusi. Meanwhile, Louis continues to recover in the hospital and Senator Armiston leads an ethics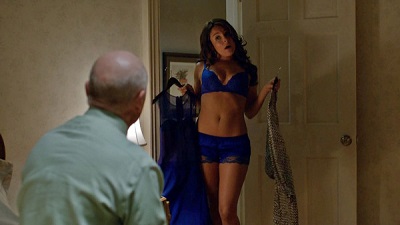 #20 - No Shame 7.81
Season 1 - Episode 2
The senators adjust to their new roommate, and his girlfriend, as preparations for the Congressional Delegation to Afghanistan continue.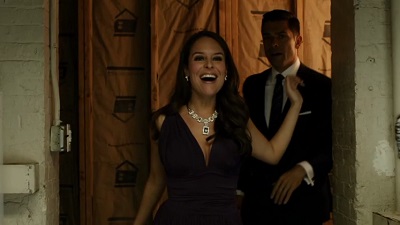 #21 - Pilot 7.73
Season 1 - Episode 1
Re-election battles, looming indictments, parties, their Party... these senators need a drink. And a new housemate.