Agatha Christie's Poirot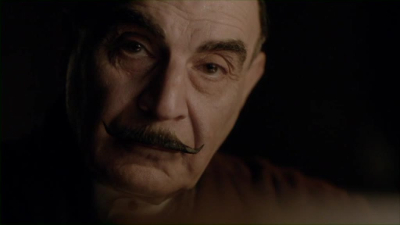 #1 - Curtain: Poirot's Last Case 9.25
Season 13 - Episode 5
In the post-war climate of the late 1940s, an ailing Poirot reunites with his old friend Captain Hastings at Styles Court, the place where they had solved their first murder together almost thirty years previously. Styles is now a modest guest house run by an elderly couple, and Poirot knows that one of the guests staying there is a heartless serial killer. The suspects range from a chemist and his invalid wife, a dashing but untrustworthy major, a charming aristocrat, a melancholic middle-aged woman, an unobtrusive birdwatcher, and Hastings' own feisty daughter. With Hastings' assistance, an incapacitated Poirot tries to prevent another murder from occurring, knowing that his own end is nearing.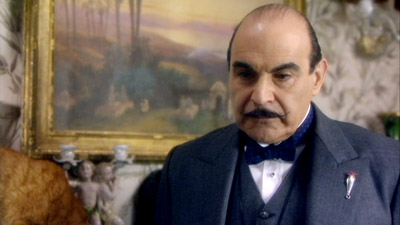 #2 - The Clocks 8.75
Season 12 - Episode 4
Investigating a spy-ring Colin Race comes to Wilbraham Crescent, where he literally bumps into agency typist Sheila Webb, as she comes flying out of number 19, the home of blind ex-teacher Millicent Pebmarsh. Sheila has discovered the body of a man whose identity proves hard to confirm, surrounded by four clocks, stopped at the same time. Miss Pebmarsh does not know the man and did not ask for the services of Sheila, who is the initial chief suspect. However, as Poirot is brought in to assist Inspector Hardcastle in the case, and the murderer strikes again, Poirot comes to realise that the man was killed elsewhere and brought to Miss Pebmarsh's house. The neighbours claim to have seen nothing but Poirot believes one of them may have had a secret which was worth killing for and sets out to unmask them, as well as explaining the significance, if any, of the clocks. At the same time Colin solves his investigation but with mixed results.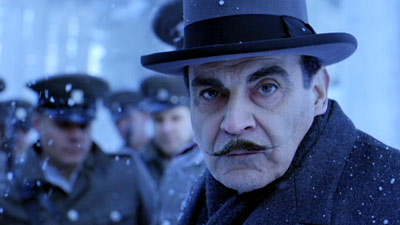 #3 - Murder on the Orient Express 8.74
Season 12 - Episode 3
Poirot investigates the murder of a shady American business man stabbed in his compartment on the Orient Express, blocked by a blizzard in the Serbian mountains.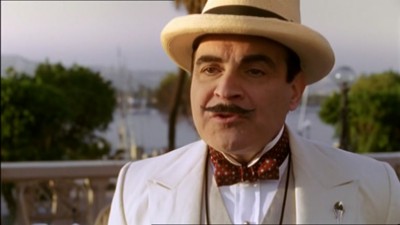 #4 - Death on the Nile 8.64
Season 9 - Episode 3
While on their honeymoon in Egypt, newlyweds Simon Doyle and Linett Ridgeway are constantly harassed by Simon's ex-fiancée Jackie De Bellefort who feels her ex-best friend has stolen the love of her life. A holidaying Hercules Poirot counsels Jackie to put an end to her antics, fearing that all of this can only end in tragedy. When one of the passengers is killed while on a cruise down the Nile, Poirot must sift through an odd assortment of passengers, all of whom may have something to hide. There is Linett's financial advisor from the US, her French maid who clearly has something to hide, the Austrian doctor who keeps mostly to himself and the left leaning philosopher who despises the rich.
#5 - The Mystery of the Blue Train 8.61
Season 10 - Episode 1
After traveling on the Blue Train from Calais to Nice, Hercule Poirot is pressed into service to help solve the murder of heiress Ruth Kettering who is found savagely beaten in her compartment. She was the daughter of wealthy industrialist Rufus Van Alden and very much wanted a divorce. Both her husband and her lover were on the train but she had changed rooms with another passenger, Katherine Grey, so the question naturally arises as to whether she was the intended victim. Grey may also have had enemies as she had recently inherited a very large sum of money and greedy relatives had suddenly taken a interest in her. When an attempt is subsequently made on Grey's life, this appears to the case but Poirot methodically sifts through all of the clues to determine the motive and identify the killer.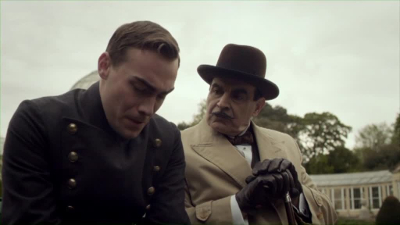 #6 - The Labours of Hercules 8.60
Season 13 - Episode 4
The sleuth falls victim to depression after failing to prevent the murder of a society girl by notorious art thief Marrascaud. His confidence shattered, Poirot eventually returns to work when a lonely chauffeur begs him to find his missing soulmate, the maid of a famous Russian dancer. The investigation takes him to the Swiss Alps, where, against all odds, he stumbles upon a hotel thought to be Marrascaud's hideout - leading to a very personal showdown.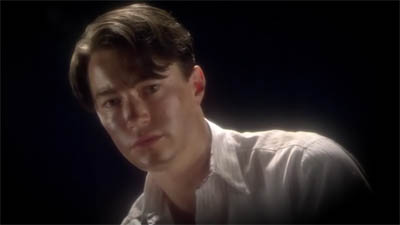 #7 - Three Act Tragedy 8.54
Season 12 - Episode 1
Poirot is attending a dinner party when one of the guests chokes to death on a cocktail. With no trace of poison, and no apparent motive, can it be murder?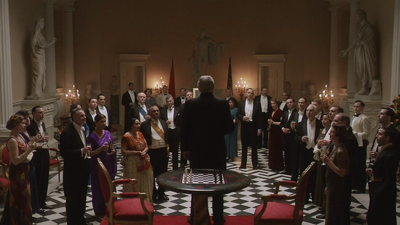 #8 - The Big Four 8.49
Season 13 - Episode 2
As a deadly game of chess unfolds in the wake of World War II, Russian grandmaster Dr Ivan Savaranoff meets a shocking end, sending the public spiraling into panic, as suspicion is cast upon Peace Party stalwarts Abe Ryland and Madame Olivier. In one of his toughest challenges yet, Poirot must work out who the villains are from the good people, as a complex plot sees a host of international figures used like pawns by a gang of dangerous dissidents tagged "The Big Four." As the murders and disappearances stack up one by one, Poirot is joined in his investigations by his old friend Japp, the dogged journalist Tysoe, and struggling actress Flossie Monro, in an attempt to snare the killer and shatter "The Big Four" for good.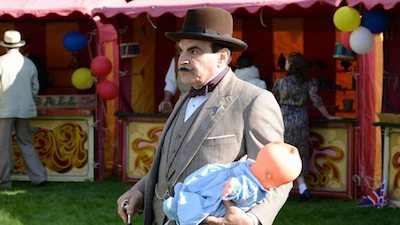 #9 - Dead Man's Folly 8.48
Season 13 - Episode 3
Ariadne Oliver is asked to devise a murder hunt for a Devon fête, but her sense of foreboding summons Poirot to the scene. Her fears are realized when, during the fête, the girl playing her murder victim winds up well and truly murdered.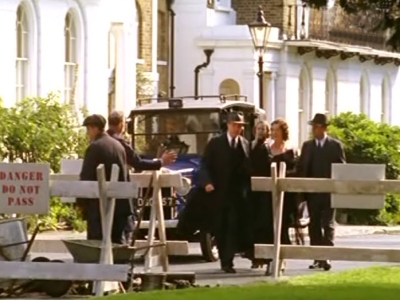 #10 - Taken at the Flood 8.38
Season 10 - Episode 4
Hercule Poirot finds himself trying to solve the mystery of the Cloade family. Rosaleen is the young widow of Gordon Cloade who was killed in a gas explosion in his London home. Rosaleen has inherited her late husband's substantial fortune and she and her brother David Hunter are refusing to share it with other members of Gordon Cloade's family. There have been persistent rumors that Rosaleen's first husband, an intrepid explorer, is still alive and as such would nullify her marriage to Gordon. What Poirot learns however is of a far greater deception that will alter everyone's perception of what they believe to their reality.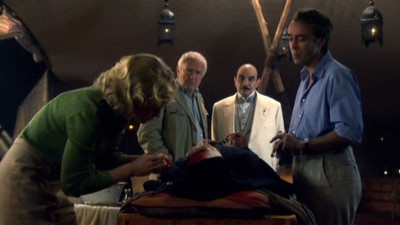 #11 - Appointment with Death 8.38
Season 11 - Episode 4
On holiday in Jerusalem, Poirot hears about an archaeological expedition to Syria led by the eccentric Lord Boynton and his son Leonard, who believe they are on the track of the head of St John the Baptist. Drawn to visit the dig, Poirot meets Boynton's dominating, fabulously rich, American-born second wife. However, events are overtaken by the discovery of Lady Boynton's dead body and revelations about her fortune. Poirot is given the task of finding the killer. As ever, he has no shortage of suspects.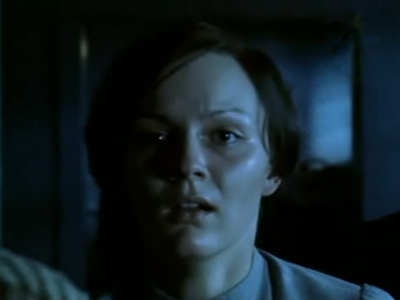 #12 - Five Little Pigs 8.35
Season 9 - Episode 1
Sixteen years before the action opens, Caroline Crale was charged with killing her husband, Amyas Crale, and no one doubted her guilt. She was duly tried and convicted, and died in prison while serving life, so the case was looked on as closed. But then, in the present day, Caroline's daughter Lucy Crale (who has been living overseas) receives a letter her mother wrote her before her death, claiming to be innocent. Anxious to know the truth, Lucy hires Poirot to solve the murder of her father sixteen years before, and Poirot finds a number of possible suspects who are still alive. The late lamented Amyas was well-known for having affairs with his models. Does Elsa Greer, his lover at the time of his death, hold the key to unravelling the case?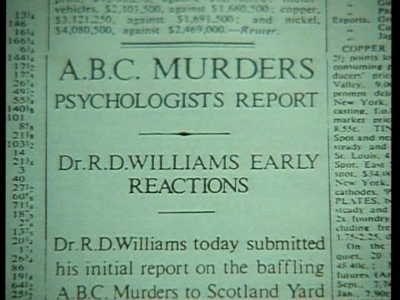 #13 - The A.B.C. Murders 8.32
Season 4 - Episode 1
Three bodies are found. Beside each lies a copy of the ABC Railway Guide. The police are baffled. But the killer has made one mistake. He has challenged Hercule Poirot to unmask him.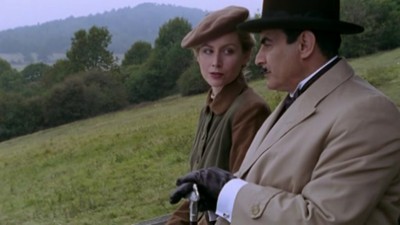 #14 - The Hollow 8.32
Season 9 - Episode 4
Poirot is spending a week-end with the Angkatells, at their country house called The Hollow. The good-looking Dr John Christow is also there, with his plain wife, but he is flirting (or perhaps more) with Henrietta Savernake, a young artist. Meanwhile, Lady Angkatell is match-making between Henrietta and Edward Angkatell, to the distress of Midge, who loves Edward. Then a game of murder turns into the real thing, when Christow is shot dead by the swimming pool. Gerda Christow is found holding the gun, but was she set up? Sir Henry Angkatell asks Poirot (how could he do anything else?) to find the killer, and it soon appears that several of the house party had motives for killing Christow, including Henrietta and Lady Angkatell... then the ballistic evidence comes in, and there is a big surprise. Poirot will surely outwit the murderer. Or will he?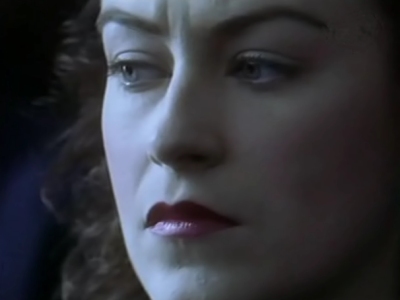 #15 - Sad Cypress 8.24
Season 9 - Episode 2
Young Elinor Carlisle, engaged to marry the dashing Roddy Winter, finds herself charged with the fatal poisoning of Mary Gerrard, her rival in love. Poirot has the job of saving Elinor's skin, but unfortunately, the evidence against her is overwhelming. If Elinor has been framed, someone has been fiendishly clever.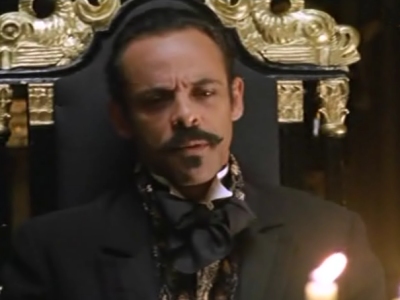 #16 - Cards on the Table 8.24
Season 10 - Episode 2
Hercule Poirot finds himself investigating the murder of his dinner host, Mr. Shaitana who was stabbed in the heart while his guests played bridge. There are 8 guests and Poirot finds himself in the company of three other investigators. The foursome interview each of the other guests in turn but make little headway until Poirot manages to reconstruct the various bridge hands played at the suspects' table. In doing so, he is able to identify one particular action that leads him to identify the killer.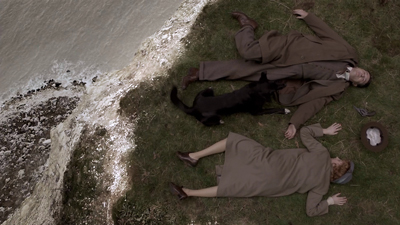 #17 - Elephants Can Remember 8.19
Season 13 - Episode 1
Poirot investigates a strange and gruesome murder of an elderly psychiatrist. Ariadne Oliver is pressed to try and uncover the truth behind two decade-old deaths. They soon find out that their separate investigations are linked and work together to try and solve the mystery.
#18 - Mrs McGinty's Dead 8.17
Season 11 - Episode 1
James Bentley is arrested for the murder of old Mrs McGinty. It looks like an open and shut case, but Superintendent Spence is not convinced. He turns to Poirot for help, and together with Poirot's writer friend Ariadne Oliver they set out to find the real killer.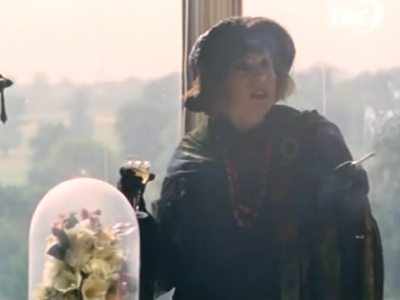 #19 - After the Funeral 8.17
Season 10 - Episode 3
His friend, solicitor Gilbert Entwhistle, asks Hercule Poirot to help solve a riddle and a murder. The riddle has to do with Richard Abernethie's will. It would seem that he changed his will immediately prior to his death, distributing all of his wealth equally among family members but excluding George Abernethie who, in all previous wills, had been the sole beneficiary. The two had supposedly argued recently, but Entwhistle suspects the new will may be a forgery. As for the murder, he would like Poirot to investigate the death of Cora Galaccio, who was violently beaten to death the day after Richard's funeral. She too had inherited from the suspect will, but are the two deaths and the will all part of a greater plot, or is there a simpler explanation?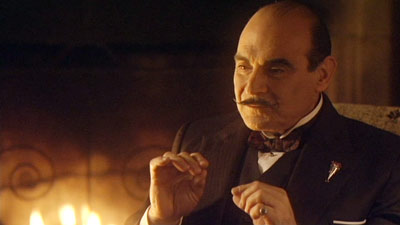 #20 - Hallowe'en Party 8.16
Season 12 - Episode 2
When Ariadne Oliver and her friend, Judith Butler, attend a children's Halloween party in the village of Woodleigh Common, a young girl named Joyce Reynolds boasts of having witnessed a murder from years before. Joyce's story is heard by all the party, including her strange brother Leopold, the impeccable hostess Rowena Drake, her bookish son Edmund, and the local Reverend Cottrell. Mrs Whittaker, the church organist, and Frances Drake, Rowena's feisty daughter, are dismissive of her story, but later that evening Joyce's lifeless body is discovered face-down in the apple-bobbing bucket. At Mrs Oliver's behest, Poirot travels down to Woodleigh Common to investigate the murder. Although the local police and Joyce's stepmother dismiss the dead girl's claim, Poirot takes Joyce's story seriously. Mrs Goodbody, a gossiping charwoman, tells Poirot there have been a number of suspicious deaths in the village in recent years which Joyce could indeed have witnessed, and that old curses still haunt the village - a claim supported by the affable gardener, Michael Garfield. While Poirot is busy piecing together the facts, another child is found drowned in a river. He realizes that he needs to act quickly in order to save Judith's daughter, Miranda, who is also in danger.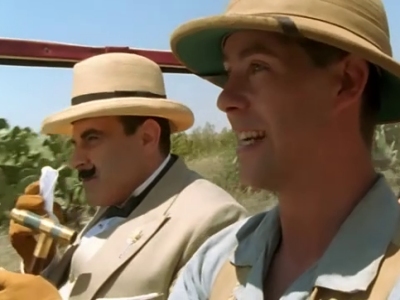 #21 - Murder in Mesopotamia 8.16
Season 8 - Episode 2
While accompanying his friend Hastings to a dig in Iraq, Hercule Poirot becomes involved in the murder of an archaeologist's wife. The victim, Mrs. Leidner, had been receiving threatening letters signed by her first husband, who was known to have been killed in a train wreck. Did he survive? Was it his younger brother who was avenging his memory? Did Miss Johnson get rid of her rival for her employer's affections? Did Richard Carey kill the woman he publically announces that he hates? Is the French priest really who he pretends to be? And how many deaths will occur before Poirot unmasks the murderer?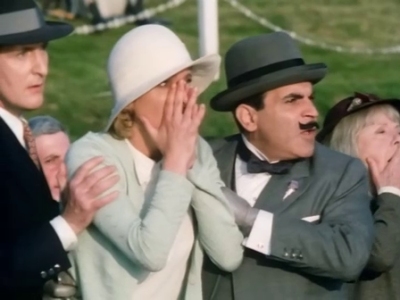 #22 - Dumb Witness 8.14
Season 6 - Episode 4
Poirot and Hastings are at Lake Windermere for an attempt on the world speed-boat record. Two sisters have premonitions of danger. Soon a rich elderly widow is hurt by falling down stairs, then later she is killed by poisoning with phosphorus. The "dumb witness" Poirot must fathom to solve the mystery is a dog.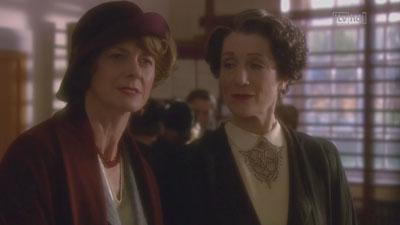 #23 - Cat Among The Pigeons 8.14
Season 11 - Episode 2
Miss Bulstrode, the elderly headmistress of an English girls' school, is warned by a parent that she has recognized someone at the school from her days in the intelligence service. And then there is a murder, and Poirot is on hand to try to solve it. Poirot finds connections with a revolution in the Middle Eastern kingdom of Ramat and Prince Ali Yusuf's missing jewels.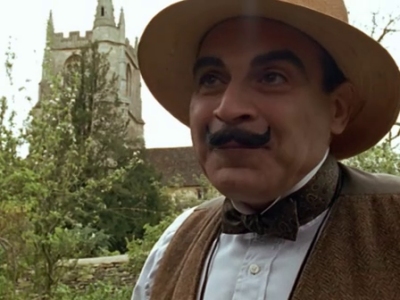 #24 - The Murder of Roger Ackroyd 8.12
Season 7 - Episode 1
Living quietly in the small village of King's Abbot, sleuth Hercule Poirot becomes involved in the murder of successful industrialist Roger Ackroyd. The number of potential killers is almost as great as the population of the village itself. As Poirot investigates he sees that there might be a connection to the suicide of a local woman, and the death the previous year of her husband.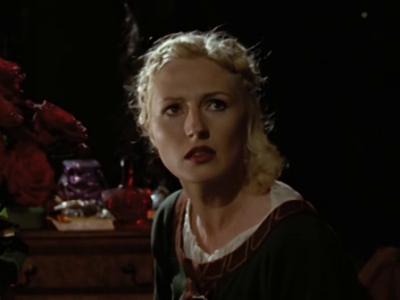 #25 - Lord Edgware Dies 8.10
Season 7 - Episode 2
Lady Edgware, the well-known stage actress Jane Wilkinson has a dilemma in that her husband has consistently refused to give her a divorce. She asks Hercule Poirot to visit the man and see if there is any possibility of convincing him. Lord Edgware is nothing short of nasty treating all of those around him very badly. When he is found dead, there is no great surprise but there certainly a good number of suspects. The police believe Lady Edgware to be the culprit but she has a cast iron alibi having attended a private dinner over the time her husband was killed. There is also the man's nephew, who would inherit his fortune; his personal assistant, whom he treated very badly; and then there is the family butler who clearly has his own interests at heart.