Agatha Christie's Marple
#1 -
Season 7 - Episode 0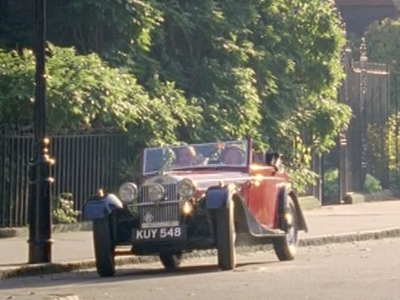 #2 - By the Pricking of my Thumbs 8.27
Season 2 - Episode 3
When Tommy and Tuppence Beresford visit Tommy's elderly aunt at Sunny Ridge Nursing Home, Tuppence is told by another resident, Mrs. Lancaster, that the corpse of a child is hidden behind a fireplace. Tuppence realises there could be more to the old lady's words than she originally thought, especially when Tommy's aunt dies weeks later, and Mrs. Lancaster mysteriously disappears. With Tommy away on business, who better to help her than Miss Marple, who is visiting an old friend at the nursing home. With a cryptic painting on their hands, the two end up in the Norfolk village of Farrell St. Edmund to find the subject of their painting, a lone cottage in a wooded forest, while also trying to learn the closely-guarded secrets of the residents.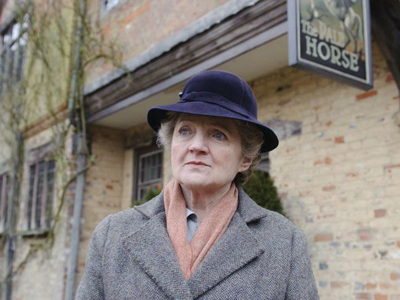 #3 - The Pale Horse
Season 5 - Episode 1
Miss Marple's old friend Father Gorman is brutally murdered after visiting the dying Mrs Davis. When Miss Marple receives a mysterious list of names through the post, sent by Gorman moments before his death, she heads to London to investigate. Detective Inspector Lejeune and Police Surgeon Edward Kerrigan puzzle over the killing. But when Lejeune dismisses Marple's list she is determined to find justice for her friend.
#4 - Murder is Easy 8.24
Season 4 - Episode 2
JULIA McKENZIE is once again joined by a stellar cast for MURDER IS EASY, the second two hour film in the new series of Agatha Christie's Marple for ITV1. The cast includes BENEDICT CUMBERBATCH (Atonement, Stuart: A Life Backwards), SHIRLEY HENDERSON (Harry Potter, Dirty Filthy Love), ANNA CHANCELLOR (Spooks, Tipping The Velvet), HUGO SPEER (Bleak House, The Full Monty), JEMMA REDGRAVE (Cold Blood, Mansfield Park), STEVE PEMBERTON (Benidorm, The League of Gentlemen), JAMES LANCE (Moving Wallpaper, Teachers), MARGO STILLEY (9 Songs, How To Lose Friends and Alienate People), SYLVIA SYMS (The Queen), DAVID HAIG (My Boy Jack, Dickens' Secret Lover), RUSSELL TOVEY (Gavin & Stacey, The History Boys), TIM BROOKE TAYLOR (I'm Sorry, I'll Read That Again, The Goodies), LYNDSEY MARSHAL (Rome) and CAMILLA ARFWEDSON (Sex, The City & Me). During a chance encounter on a train, the elderly Miss Pinkerton (Syms) confides in Miss Marple that she is about to report a murderer who has already struck several times in the peaceful village of Wychwood-under-Ashe. When Miss Marple reads that Miss Pinkerton died in a tragic accident before making her report, she determines that it is now up to her to find out who the killer is. Charming her way into village life, Miss Marple is befriended by Luke Fitzwilliam (Cumberbatch), a handsome former policeman who is increasingly drawn to the mysterious and beautiful young American Bridget Conway (Stilley). But when the sudden deaths of the belligerent local GP, Dr Humbleby (Brooke Taylor) and the maid of Honoria Waynflete (Henderson) leaves Reverend Wake (Pemberton) busy with funeral services, Luke finds himself becoming Miss Marple's confidante and ally in the search for the truth. It's not long before the bereaved Jessie Humbleby (Redgrave) loses her grip on reality. Meanwhile, a local General Election gathers pace as its two opponents pit their wits against one another. The nervous Constable Reed (Tovey) steps in, turning to Miss Marple for guidance in the murky waters of his first murder case. At last, Miss Marple prepares to reveal a secret so shocking the village will never be the same again...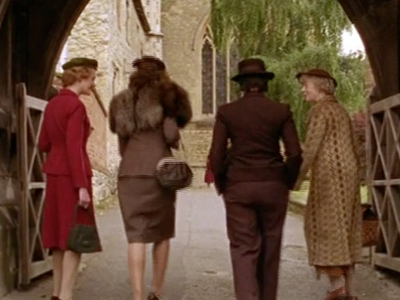 #5 - A Murder is Announced 8.23
Season 1 - Episode 4
A murder is announced in the local newspaper in Chipping Cleghorn and everyone turns up at Little Paddocks at the appointed time. Then the lights go out and Letitia Blacklock is shot at and the man is found shot in the doorway. Miss Marple helps investigate the crime.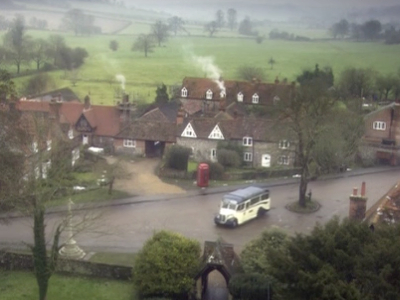 #6 - The Blue Geranium 8.18
Season 5 - Episode 3
While visiting her friend Dermot in Little Ambrose, Miss Marple is drawn into investigating the apparently drowning of a recent acquaintance. Within a few days, a second occupant suspiciously dies from fright.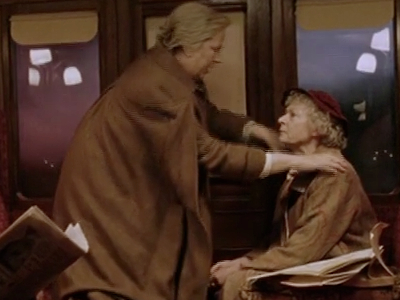 #7 - 4:50 From Paddington 8.17
Season 1 - Episode 3
A friend of Miss Marple claims to have seen a murder committed on a passing train, but the police dismiss it, as no body has been found in the train or surrounding area, so the two women begin an investigation of their own.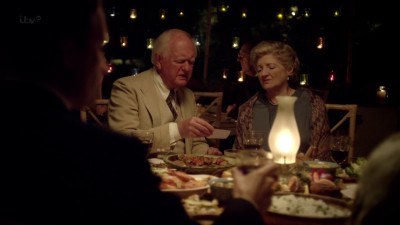 #8 - A Caribbean Mystery 8.16
Season 6 - Episode 1
"Would you like to see a picture of a murderer?", Jane Marple is asked by Major Palgrave whilst on a luxurious holiday in the West Indies. When she replies that she would like to hear the story, he explains. There once was a man who had a wife who tried to hang herself, but failed. Then she tried again later, and succeeded in killing herself. The man remarried to a woman who then tried to gas herself to death. She failed, but then tried again later and succeeded. Just as Major Palgrave is about to show the picture to her, he looks over her shoulder, appears startled, and changes the subject. The next morning, a servant, Victoria Johnson, finds him dead in his room. Doctor Graham concludes that the man died of heart failure; he showed all the symptoms, and had a bottle of serenite (a drug for high blood pressure) on his table.
#9 - A Pocket Full of Rye 8.09
Season 4 - Episode 1
When a business magnate is killed, Miss Marple realises the circumstances of his death recall a nursery rhyme - but what does it mean?
#10 - Why Didn't They Ask Evans? 8.08
Season 4 - Episode 4
As the sole witness to a dying man's enigmatic last words, would-be young adventurer Bobby Attfield is determined to solve the riddle they posed, and forms an unlikely alliance with the beautiful socialite Frankie Derwent and visiting family friend Miss Marple (Julia McKenzie).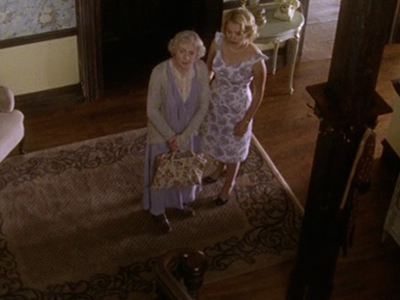 #11 - Sleeping Murder 8.06
Season 2 - Episode 1
Miss Marple helps Gwenda and Giles Reed to solve an old crime when they move into their new home and Gwenda thinks that she has witnessed a murder there years before.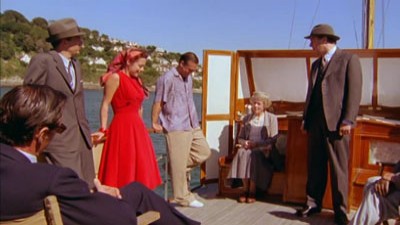 #12 - Towards Zero 8.06
Season 3 - Episode 3
A wealthy woman holds a party at her Devon estate for family and friends, including old schoolmate Miss Marple. When a solicitor and the hostess herself are both murdered, Miss Marple tries to find a clever killer with a devious plan.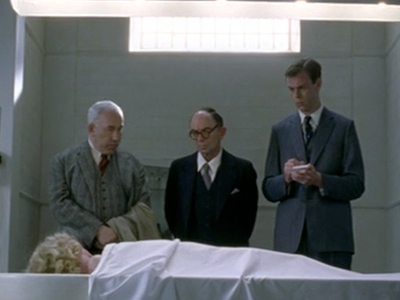 #13 - The Body in the Library 8.02
Season 1 - Episode 1
When a mysterious blond is found in the Bantry's library at Gossington Hall, Dolly Bantry calls on the help of Miss Marple to investigate it and clear her husband's name. The blond is soon discovered to have been in line to inherit a fortune, and the investigation takes a different turn.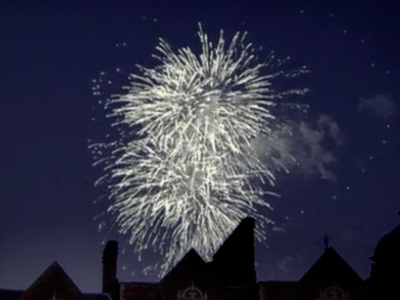 #14 - The Secret of Chimneys 7.97
Season 5 - Episode 2
Miss Marple finds herself spending the weekend at Chimneys, the stately home of Lord Caterham whose late wife was her cousin. The weekend has a diplomatic air to it as the Austrian Count Ludwig von Stainach is also there to negotiate a trade agreement with the British that will give the British access to iron ore. An important person goes missing, and Marple's search leads to a decades-old murder that might be connected to a mysterious diamond theft.
#15 - The Murder at the Vicarage 7.86
Season 1 - Episode 2
A series of scandals in the village of St. Mary Mead seem to all revolve around Colonel Protheroe, and he is then found shot through the head at the vicarage. A young painter, Lawrence Redding, confesses to the crime, but then his lover also confesses. It is up to Miss Marple to unravel the mystery, and there is no shortage of people with a motive.
#16 - At Bertram's Hotel 7.86
Season 3 - Episode 1
Miss Marple leaves St. Mary Mead for a trip to London's elite, Victorian, and "too good to be true" Bertram's Hotel, where she used to spend her holidays as a child. Soon after her arrival, a maid is found murdered on the roof and Miss Marple tries to uncover the truth with the help of another maid.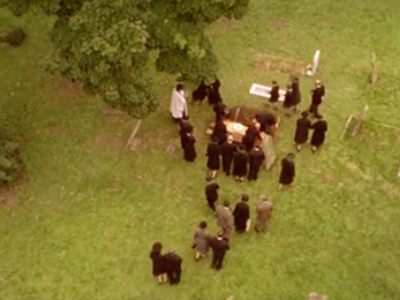 #17 - The Moving Finger 7.84
Season 2 - Episode 2
Poison pen letters are spread around a village, and result in suicides, but Miss Marple isn't convinced the writer has only contributed to their deaths by the letters.
#18 - Nemesis 7.82
Season 3 - Episode 4
Jason Rafiel, an old friend of Miss Marple's, dies and leaves her an unusual legacy, to grant his final wish: she has to uncover a possible murder that may or may not have happened already. All she gets are two tickets to a Mystery Bus Tour and the advice to invite someone trustworthy to the bus trip, the only thing she knows about the crime being the single word 'nemesis'.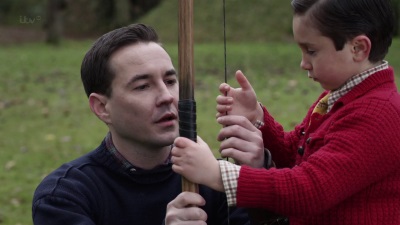 #19 - Greenshaw's Folly 7.80
Season 6 - Episode 2
Miss Marple is given the responsibility of hiding a young mother and son from danger, so she takes them to the sprawling Greenshaw's Folly, owned by an old friend and botanist who is the last surviving member of the Greenshaw family. But the spinster sleuth soon has second thoughts about her decision when bad things start happening. First the Folly's butler dies in an apparent accident. Then a guest staying there vanishes without a word. Everything culminates in the brutal murder of Miss Greenshaw herself, and Miss Marple is left with a myriad of secrets and suspects to sift through.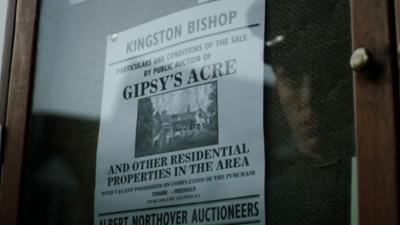 #20 - Endless Night 7.71
Season 6 - Episode 3
While consoling her recently widowed friend Marjorie, Miss Marple crosses paths with the handsome Mike Rogers, a young worker with a penchant for daydreaming about his future, more specifically about the perfect house he would live
#21 - Ordeal by Innocence 7.70
Season 3 - Episode 2
Old wounds are reopened for the Argyle family when a man suddenly turns up after being abroad and claims that the black sheep of the family could not have murdered its tyrannical matriarch.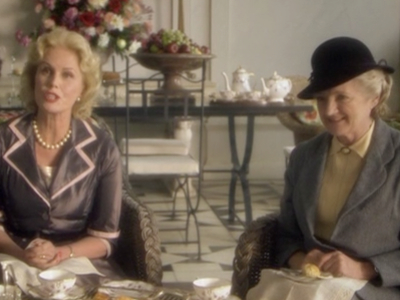 #22 - The Mirror Crack'd From Side to Side 7.62
Season 5 - Episode 4
Hollywood star Marina Gregg leaves Los Angeles for the picturesque countryside of St Mary Mead. Having taken up residence at Gossington Hall with her dashing young English husband, film director Jason Rudd, his secretary, Ella Blunt and Marina's exclusive personal assistant, Hailey Preston, it's not long before she becomes lady of the manor. But when a local fan, Heather Badcock consumes a poisoned daiquiri, Marina finds herself starring in a real-life mystery - supported by Miss Marple and Inspector Hewitt, who suspect that the lethal cocktail was intended for someone else.
#23 - They Do It With Mirrors 7.51
Season 4 - Episode 3
Carrie-Louise and her third husband Lewis Serrocold run a correctional facility for young men on their estate, Stonygates, where they also house a rag-tag of family and step-family. After a fire tears through Carrie Louise's office, her sister, Ruth Van Rydock, urges their old - and somewhat less glamorous - friend, Miss Marple (Julia McKenzie), to visit the blithely unsuspecting philanthropist.
#24 - The Sittaford Mystery 7.29
Season 2 - Episode 4
Heavy snow is falling in Dartmoor and the shadowy guests in the local hotel decide to take part in a seance in order to amuse themselves. But the evening takes on a more sinister edge when the table-turning suggests that Clive Trevelyan, an eminent politician, is in danger. Meanwhile, at Sittaford House, Miss Marple discovers that poisoned Turkish Delight has been sent to Trevelyan. John Enderby, Trevelyan's loyal right hand man, is so concerned for his friend's safety that he wants to check on him. Unfortunately, Trevelyan is staying at the hotel - six miles away and, with snow drifts blocking the roads, someone will have to make the journey on foot...