Adventure Time
#1 - Simon and Marcy 9.03
Season 5 - Episode 14
A look at what Ice King and Marceline were like 996 years ago.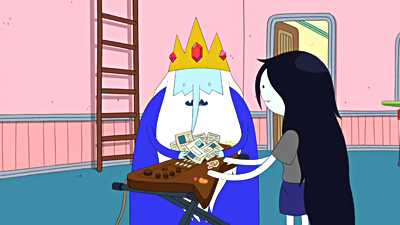 #2 - I Remember You 9.00
Season 4 - Episode 25
The Ice King and Marceline bond over song and memories.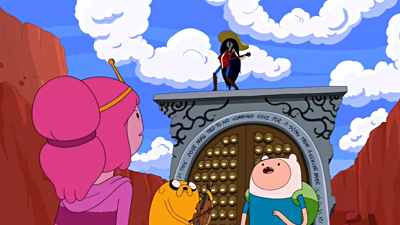 #3 - What Was Missing 8.73
Season 3 - Episode 10
Finn and his friends must come together as a genuine band in order to open the gate of the Door Lord and get back their taken items.
#4 - Betty 8.64
Season 5 - Episode 48
After a magic spell backfires, the Ice King reverts back to Simon, and seeks help from Finn, Jake, and Marceline in order to get Betty, his former fiancée, back.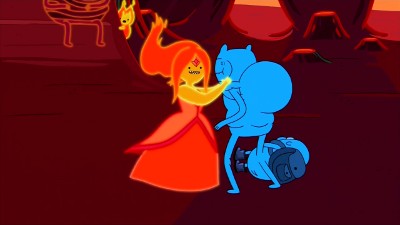 #5 - Incendium 8.63
Season 3 - Episode 26
Jake embarks on a solo mission to help a broken-hearted Finn.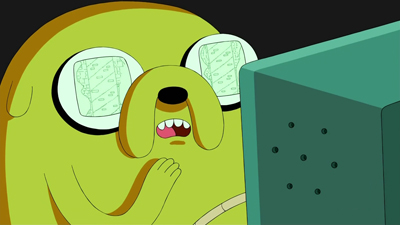 #6 - Be More 8.62
Season 5 - Episode 28
BMO accidentally deletes his core system files. Finn and Jake disguise themselves as MOs to infiltrate the MO factory and save BMO from a memory wipe.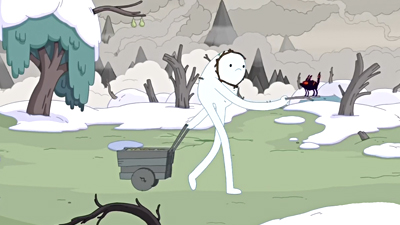 #7 - Thank You 8.59
Season 3 - Episode 17
The Snow Golem visits the Fire Kingdom and finds an unlikely follower.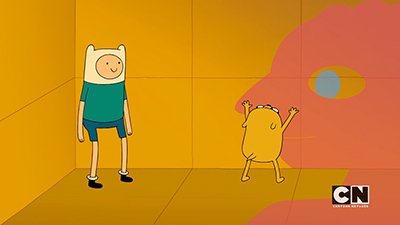 #8 - Is That You? 8.58
Season 6 - Episode 19
Following an ally's memorial service, Jake begins acting strangely.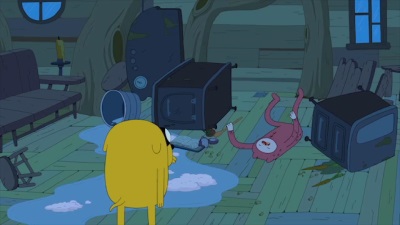 #9 - The Vault 8.56
Season 5 - Episode 34
When Finn starts sleepwalking and dreaming about the Green Lady he filed away in his memory vault, Jake and BMO help him tap into his repressed memories to uncover a secret past. Who is the Green Lady? And how is she connected to Finn?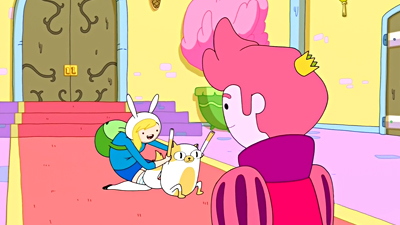 #10 - Fionna and Cake 8.56
Season 3 - Episode 9
In this gender-swapped episode, Fionna and Cake must battle the evil Ice Queen.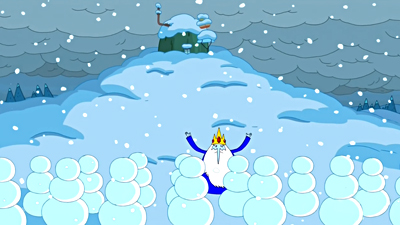 #11 - Holly Jolly Secrets (2) 8.55
Season 3 - Episode 20
The Ice King summons an army of snowmen to recover the secret tapes Finn and Jake are watching. They must work against the clock to find out the secrets enclosed within.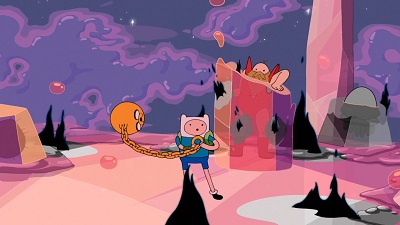 #12 - Escape From the Citadel 8.55
Season 6 - Episode 2
Finn and Jake follow the Lich to the Citadel, where Finn meets his long lost dad. But just how far does the apple fall from the tree?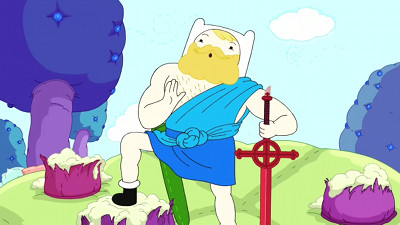 #13 - Puhoy 8.54
Season 5 - Episode 16
Finn dreams he is in a pillow world where he marries a pillow woman and has two children with her.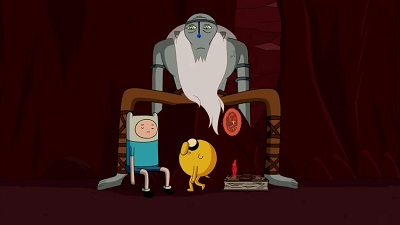 #14 - The Lich (1) 8.54
Season 4 - Episode 26
A visit from the Lich King sheds light on Ooo's secrets.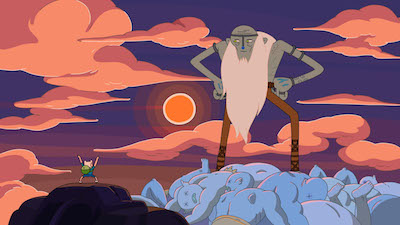 #15 - Billy's Bucket List 8.51
Season 5 - Episode 52
Finn finds the hero Billy's bucket list and decides to complete the unfinished items as a final tribute.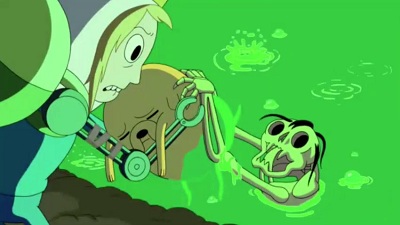 #16 - Jake the Dog (3) 8.49
Season 5 - Episode 2
Finn and Jake chase the Lich through a dimensional portal and meet a wishmaster. After the Lich wishes that humanity never existed, Finn wishes that the Lich never existed.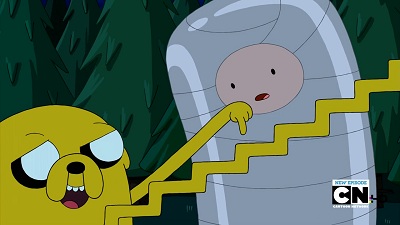 #17 - Burning Low 8.47
Season 4 - Episode 16
Princess Bubblegum may be jealous when Finn start hanging out with Flame Princess.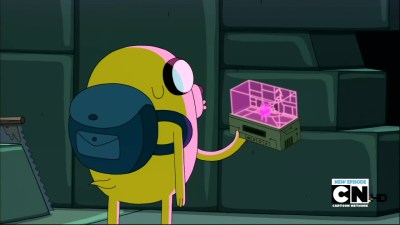 #18 - Dad's Dungeon 8.45
Season 3 - Episode 25
Jake's dad presents a strange challenge to the guys when he appears to them in a holographic message, telling them about a dungeon he made for them.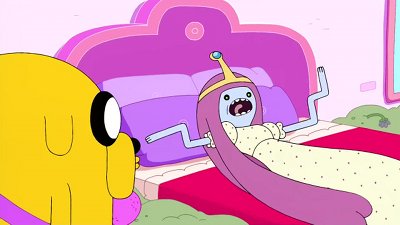 #19 - Mortal Recoil (2) 8.44
Season 2 - Episode 25
The Princess isn't feeling well and Jake starts to worry something might be wrong with her.. The Ice King is anxious to help, but does Finn trust him?
#20 - Too Young 8.43
Season 3 - Episode 5
The Earl of Lemongrab takes over the Candy Kingdom due to Princess Bubblegum's age regression, forcing her and Finn to try and get rid of him even if it means a life-altering decision.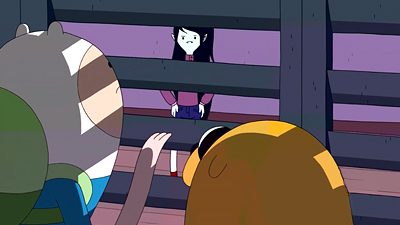 #21 - Marceline's Closet 8.43
Season 3 - Episode 21
Finn and Jake play Cloud Hunt in Marceline's house, but they get trapped in her closet after she comes home.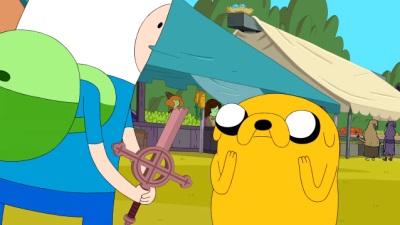 #22 - Blade of Grass 8.42
Season 5 - Episode 45
Finn and Jake decide it's time for Finn to get a new sword. Finn reluctantly buys a grass sword from a mysterious old man, but the sword turns out to be cursed! And unfortunately for our hero, all sales are final.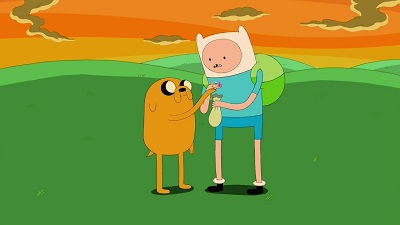 #23 - All the Little People 8.42
Season 5 - Episode 5
Finn receives a bag full of miniature versions of his friends.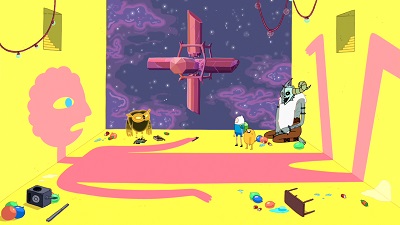 #24 - Wake Up 8.41
Season 6 - Episode 1
In order to find Finn's father, Finn and Jake must commit a cosmic crime...unless the Lich beats them to it.
#25 - Memory of a Memory 8.38
Season 3 - Episode 3
Finn and Jake enter Marceline's mind to awaken her from a sleep spell she had cast on herself, without knowing that they are being tricked by a person from her past.