8 Simple Rules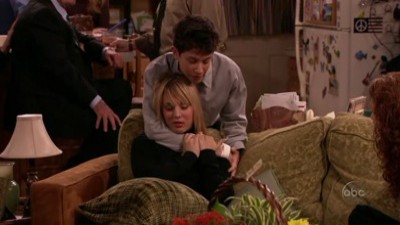 #1 - Goodbye (1) 8.44
Season 2 - Episode 4
The Hennessy famly must deal in their own way with the unexpected death of Paul. Cate's separated parents, Jim and Laura, come to visit and try to console the grieving family.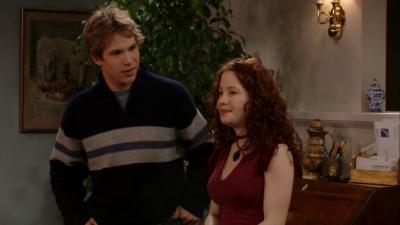 #2 - Kerry's Big Adventure 8.25
Season 1 - Episode 15
After Kerry and her boyfriend break up, Paul tries to cheer up his blue daughter by getting Bridget to take her little sister with her to a party. But while talking to Kyle at the party, Kerry is shocked when a spark is ignited and the two share a romantic kiss. Meanwhile, Paul and Cate try to discover what is hidden in Rory's secret box.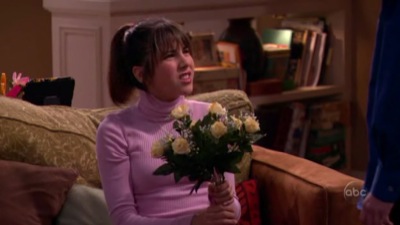 #3 - Opposites Attract (1) 8.24
Season 2 - Episode 13
In need of a tutor to boost her grades, Bridget hires Jeremy, hoping to make her chance of getting into a good college better. However, after her boyfriend gets sick, Bridget tries to persuade Jeremy to take his place. Meanwhile, Kyle treats Kerry to an very un-corporate Valentine's Day celebration. Rory gets pointers about the perfect gift for his new girlfriend Missy. Jim sends C.J. on an errand to get a ""special drug"" in Canada, which ends up just being Tylenol.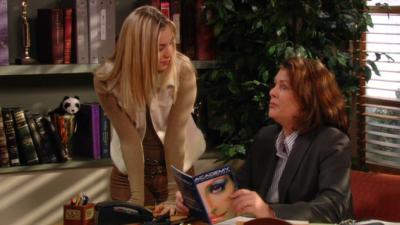 #4 - Career Choices 8.18
Season 1 - Episode 14
Paul and Cate are shocked when they are called into the principal's office and informed that Bridget wants to skip her college prep classes in order to become an esthetician. Meanwhile, Paul is so impressed with Kerry's sketches of ""The Incredible Boring Woman"" that he gets the principal to print them in the school newspaper -- not realizing that the principal is the boring woman in question.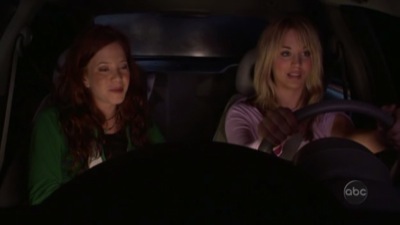 #5 - Let's Keep Going (2) 8.18
Season 2 - Episode 19
Upon discovering Cate in the arms of Artie - Paul's successor at the newspaper - Bridget and Kerry decide to blow off their planned trip to their grandmother's and take to the open road to sort out their feelings. But after meeting up with C.J., the girls find themselves at a familiar location that was beloved by Paul. Meanwhile, Rory continues to pine for Rachel Sharpe, who confesses her true feelings for him.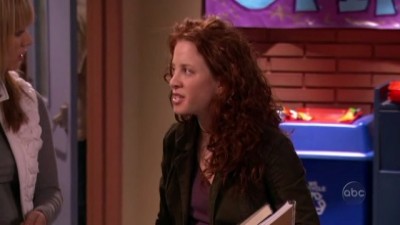 #6 - No Right Way 8.17
Season 2 - Episode 6
Cate is unprepared for the diverse reactions exhibited by Bridget and Kerry on their first day back to school since their father's death. Meanwhile, Jim tries his best to be helpful by making some questionable home improvements to the Hennessy home.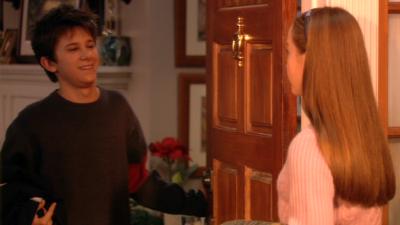 #7 - Rory's Got A Girlfriend 8.16
Season 1 - Episode 13
When a proud Paul lets 13-year-old Rory go out on his first date, Bridget and Kerry accuse him of unfairly changing the rules because they were never allowed to date at that age. Meanwhile Kerry is shocked when Bridget receives a higher score then she did on a state aptitude test.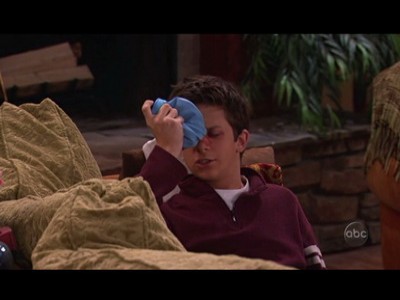 #8 - Secrets 8.16
Season 3 - Episode 8
Everyone in the Hennessy family fears the ringing of the phone when they all find themselves keeping secrets from one-another. Rory refuses to divulge the identity of the student responsible for bullying and beating him up at school, which leads Principal Gibb (Adam Arkin) on a mission to find the culprit and tell Cate; Bridget and Kerry use fake IDs to get into a club, where Bridget meets a cute guy and gives him her phone number -- before discovering that he's a cop (Colby Donaldson, ""Survivor""); Cate doesn't want the family to know that Bridget's tennis coach, Scott (Dan Cortese), is in hot pursuit to get her to go out on a date with him; and C.J. is distracted and forgets to pick up Rory's pain medication, which leads the pharmacist to call the house to find out if Rory's OK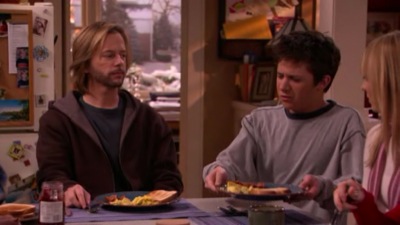 #9 - Get Real 8.14
Season 2 - Episode 11
The Hennessy household and Jim are thrown for a loop when Cate's wayward nephew, C.J., stops by to pay his respects to Paul and generally keep them company. But the irresponsible C.J. can't seem to resist getting himself into trouble when he advices Rory on techniques about kissing a girl and takes the blame when Kerry - driving with a learner's permit -- accidentally dents Cate's car driving Bridget on a late-night errand.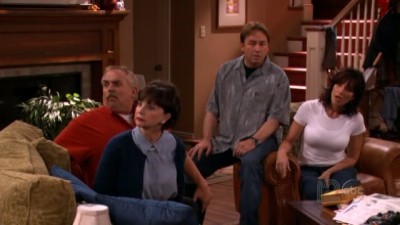 #10 - Donny Goes AWOL 8.11
Season 2 - Episode 3
When Fred and Mary Ellen Doyle ask Bridget to be a part of a video message they are sending to Donny at the Naval Academy, they are shocked to discover that Bridget has broken up with their son on the tape - and Donny goes AWOL to try and patch things up. Meanwhile, Paul is asked to help give a nickname to a neighborhood prankster who has been terrorizing the block, not realizing that the culprit may be living under his own roof.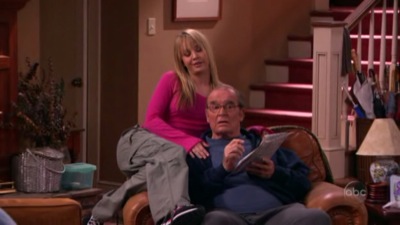 #11 - Daddy's Girl 8.11
Season 2 - Episode 16
On the advice of the family therapist, Cate is encouraged to pursue a once-thought-unobtainable dream of becoming a singer. Meanwhile, C.J. and Jim find themselves trying to bond in a bar when Cate encourages C.J. to take his grandfather out after he is dumped by his wife – in a letter -- and Kerry angers Bridget by dying her hair blonde after she complains that the romance is fading from her relationship with Kyle.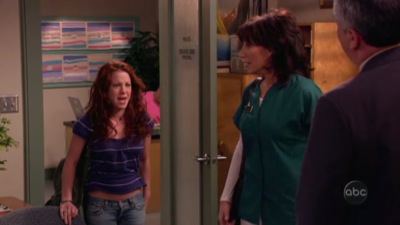 #12 - Finale Part Un (1) 8.10
Season 2 - Episode 23
Part 1 of 2. Cate finds herself once again in the awkward position of having to deal with Principal Gibb when she forgets to turn in a health form for Kerry's trip to Europe. Meanwhile, Cate is resentful of Jim's relationship with Tina because she still hopes that her father will reconcile with her mother, and Rory plays a nefarious joke on C.J. when he sets him up with girlfriend Missy's already engaged sister, Sissy.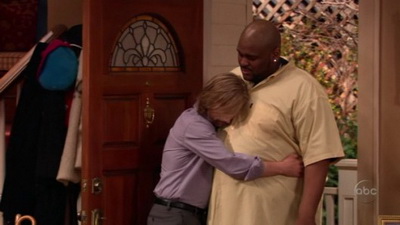 #13 - C.J.'s Real Dad 8.07
Season 3 - Episode 20
C.J. is shocked and delighted when his biological father (Danny Woodburn, recurring on ""Seinfeld"" as Mickey Abbott) – a motivational speaker and ""little person"" – reveals himself for the first time to his wayward son. But Jim doesn't trust the man and thinks he may have ulterior motives for the visit. Recording artist Ruben Studdard makes a cameo appearance.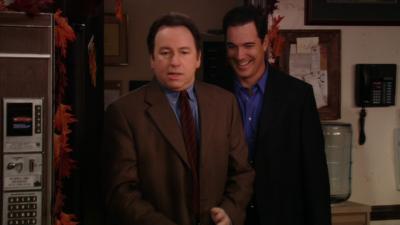 #14 - Paul Meets His Match 8.07
Season 1 - Episode 11
After meeting his new editor Nick, Paul becomes quick friends with the man when he discovers they both have a common bond-being married fathers of teenage girls. But Paul soon learns that he may have something else in common with Nick-having the reputation of being an overprotective ""psycho dad."" Meanwhile, Paul wants to make Thanksgiving a family affair, and forbids Bridget and Kerry from inviting their boyfriends to the festive feast.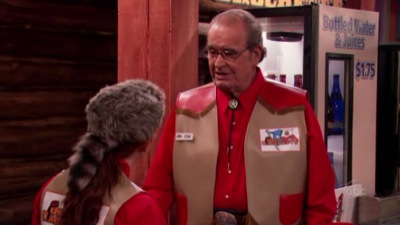 #15 - Mall In The Family 8.05
Season 2 - Episode 17
After Kerry is promoted to assistant manager at a fast food restaurant in the mall, Jim is hired to handle the register. But when she witnesses his disdain for the customers, Kerry is faced with the dilemma of having to fire her grandfather. Meanwhile C.J. – who has been employed as a mall cop -- busts Bridget for sneaking into a movie without paying, and Cate catches Rory selling worthless family items on the internet under false pretenses.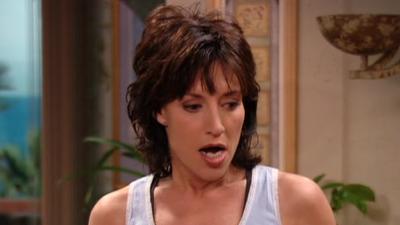 #16 - Good Moms Gone Wild 8.05
Season 1 - Episode 22
While vacationing in Florida at Cate's parent's home, Paul and Cate catch Bridget and Kerry on the evening news partying with a group of Spring Breakers. But before a punishment can be implemented, the news runs archival footage that features a young, wild Cate letting loose in a bar. Meanwhile, a jealous Paul meets Byron (Ed Marinaro, ""Hill Street Blues,"" ""Sisters"") -- the man that Cate went out with during her college sophomore year -- and Rory befriends an elderly gentleman (Tom Poston, ""Newhart,"" ""Mork & Mindy"") whose stories about World War II turn out to be more fiction than fact.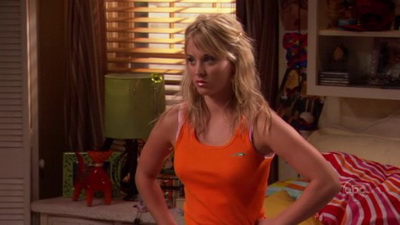 #17 - Car Trouble 8.04
Season 3 - Episode 5
Bridget and Kerry are ecstatic when Cate hands them the keys to the minivan, except for one provision -- they are responsible for driving Rory wherever he needs to go. But when the girls fail to deliver on their promise to chauffeur their little brother, he takes matters into his own hands and attempts to drive himself -- and wrecks the car in the process.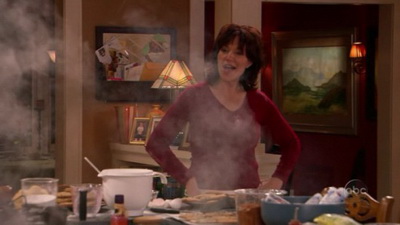 #18 - Old Flame 8.01
Season 3 - Episode 15
After sending an email to former college flame Matt (Ed O'Neill) to see how he's been doing over the years, Cate becomes fed up with the unreasonable demands of her family and locks herself in her room for some alone time. But she's shocked when Matt shows up at her window and whisks her off to re-live some adventurous, old times - then she begins to question if his rebel lifestyle is just a front.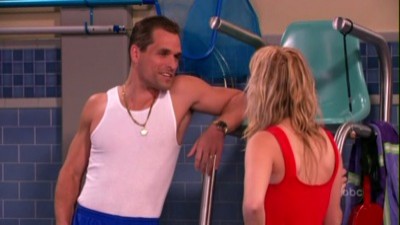 #19 - YMCA 8.01
Season 2 - Episode 10
Cate decides the family isn't active enough and takes them to join the YMCA where Bridget works. Jim is overprotective of her at the YMCA and doesn't think she should be working there. Meanwhile Rory deals with a coming-of-age issue that keeps ""popping up"" at the worst of times.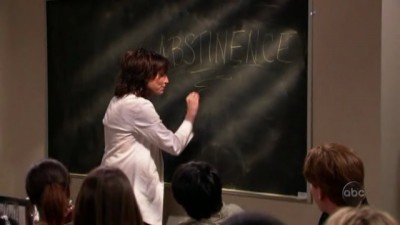 #20 - Sex Ed 8.00
Season 2 - Episode 2
Bridget is horrified when Cate is asked to fill in as the sex ed instructor in her daughter's class. But Cate is in for a shock when she tries to answer a student's written question about being pressured to have sex -- and realizes it may be from Bridget. Meanwhile, Paul and Kerry are too embarrassed to look each other in the eye after watching a foreign film together that contains a sexually explicit scene.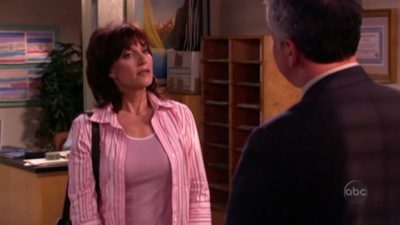 #21 - The Principal 8.00
Season 2 - Episode 22
When Bridget is busted over a school dress code violation, Cate is called upon to meet with her new principal, Ed Gibb. But Cate is in for a shock when she discovers that she went to high school with Ed -- who remembers it vividly -- though she doesn't remember him at all. Meanwhile, when C.J. becomes his massage therapist, Jim hurts his feelings when he refuses to admit that his wayward grandson has become good at something.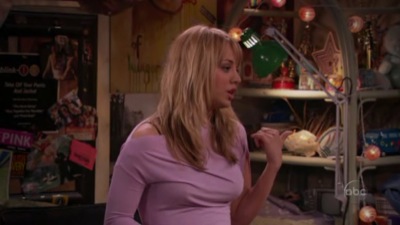 #22 - Let's Keep Going (1) 8.00
Season 2 - Episode 18
Cate sends Bridget and Kerry to their grandmother's house for a visit after the Hennessys decide against vacationing at the family cabin. But while on their road trip to grandma's, the girls are shocked to find Cate at their father's favorite saloon with a mysterious stranger. Meanwhile, Kerry makes Rory's life miserable when she discovers that he has a crush on her friend, Rachel.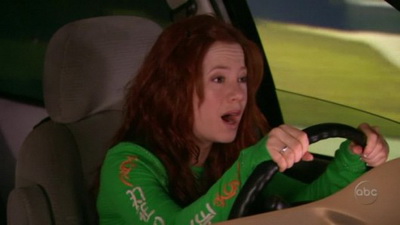 #23 - Ditch Day 8.00
Season 3 - Episode 24
After C.J. discovers that Cate may be starting a clandestine relationship with Principal Gibb, he blabs it to Bridget. An angry Cate gets even by having Gibb put C.J. in charge of the detention of students on Ditch Day, and C.J. gets even by detaining Bridget. Meanwhile, because she is stuck in detention and can't complete the ditch day prank herself, Bridget convinces Kerry and Rory to steal the rival school's mascot. Nicole Richie (""The Simple Life"") guest stars as one of Bridget's fellow detainees.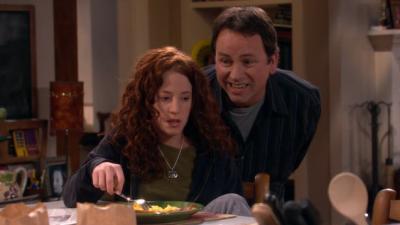 #24 - Pilot 7.99
Season 1 - Episode 1
Paul had grown accustomed to Cate taking care of their son and two daughters. His job as a sports writer kept him on the road a lot during the kids' formative years. But when Cate decides to return to work as a hospital nurse, Paul takes a job as a columnist and undertakes the responsibility of helping out with the kids. Although not new to fatherhood, Paul is just a bit rusty on day-to-day interaction and discovers that he's grown a little out of touch with his kids - especially his daughters. His value has been reduced to a wallet and a ride to the mall. Sixteen-year-old Bridget (Kaley Cuoco, ""Growing Up Brady,"" ""Ladies Man"") has matured into a beautiful and popular teenager, with a different boyfriend each week and a taste for fashion that tends to be a little too revealing for her father's taste. By contrast, 15-year-old Kerry (Amy Davidson, ABC Family series ""So Little Time"") is intelligent and cute, but her lack of selfconfidence has led her to hide behind a mask of s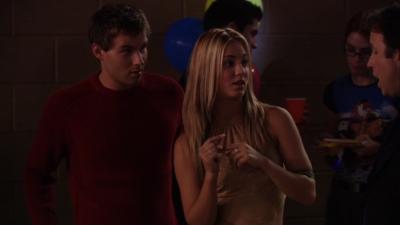 #25 - Son-In-Law 7.99
Season 1 - Episode 5
A sports-struck Paul lets Bridget do whatever she wants when she breaks up with Kyle and begins dating high school basketball wonder Travis ""The Rainman"" Smith - whose father just happens to be Michigan baseball legend Steve ""Canned Heat"" Smith (Terry Bradshaw). Meanwhile Kerry resents the fact that Paul still thinks of her as a little girl and not as a budding teenager ready to take on the dating world.