30 for 30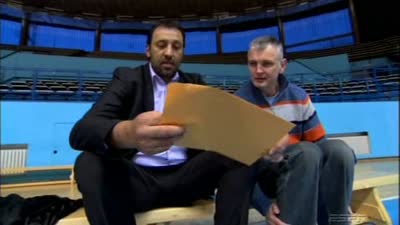 #1 - Once Brothers 9.06
Season 1 - Episode 25
Drazen Petrovic and Vlade Divac were two friends who grew up together sharing the common bond of basketball. Together, they lifted the Yugoslavian National team to unimaginable heights. After conquering Europe, they both went to America where they became the first two foreign players to attain NBA stardom. But with the fall of the Soviet Union on Christmas Day 1991, Yugoslavia split up. A war broke out between Petrovic's Croatia and Divac's Serbia. Long buried ethnic tensions surfaced. And these two men, once brothers, were now on opposite sides of a deadly civil war. As Petrovic and Divac continued to face each other on the basketball courts of the NBA, no words passed between the two. Then, on the fateful night of June 7, 1993, Drazen Petrovic was killed in an auto accident. "Once Brothers" will tell the gripping tale of these two men, how circumstances beyond their control tore apart their friendship, and whether Divac has ever come to terms with the death of a friend before they had a chance to reconcile.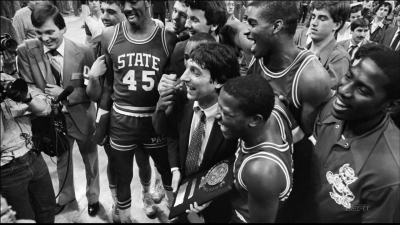 #2 - Survive and Advance 8.85
Season 2 - Episode 7
When the 1982-83 college basketball season began, Jim Valvano and his North Carolina State Wolfpack faced high expectations with equally high aspirations. But with ten losses for the season, the Wolfpack's only hope of making the NCAA Tournament was to win the ACC Tournament and earn the conference's automatic berth. Nine straight improbable tournament wins later over the likes of Sampson, Jordan, Olajuwon and Drexler, N.C. State had "survived and advanced" its way to a national championship. Director Jonathan Hock takes a poignant look through the eyes of senior captain Dereck Whittenburg at a dream fulfilled and explores what at times has been a tragic and heartbreaking aftermath in the 30 years since.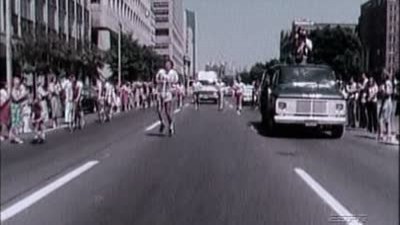 #3 - Into the Wind 8.77
Season 1 - Episode 23
In 1980, Terry Fox continued to fight bone cancer and deep despair in pursuit of a singular, motivating vision—to run across Canada. Three years after having his right leg amputated six inches above the knee, Fox set out to cover more than a marathon's distance each day until he reached the shores of Victoria, British Columbia, spreading awareness and raising funds for cancer research. Anonymous at the start of his journey, Fox steadily captured the heart of a nation with his marathon of hope. After 143 days and two-thirds of the way across Canada, with the eyes of a country watching, Fox's journey came to an abrupt end when newly discovered tumors took over his body. Two-time NBA MVP, proud Canadian, and first-time filmmaker, Steve Nash, will share Fox's incredible story of perseverance and hope.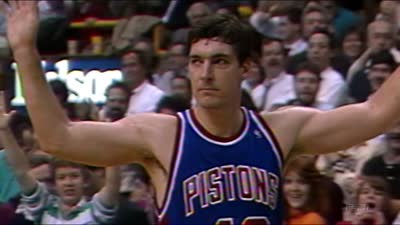 #4 - Bad Boys 8.59
Season 2 - Episode 18
Few teams in professional sports history elicit such a wide range of emotions as the Detroit Pistons of the late 1980s and early '90s. For some, the team was heroic -- made up of gritty, hard-nosed players who didn't back down from anyone. And for others, it was exactly that trait -- the willingness to do seemingly anything to win -- that made them the "Bad Boys," the team fans loved to hate. No drama is complete without compelling characters, and the Bad Boys Pistons had a full cast. Viewers will see the many factors that drove one of the best -- and most complex -- players in NBA history: Isiah Thomas, a lethal combination of sweetness on the outside and toughness within. In addition, the team was characterized by the toughness of Bill Laimbeer and Rick Mahorn; the quiet intensity of Joe Dumars; the savvy and fearlessness of a young Dennis Rodman; the comic relief provided by John Salley; and the mixture of grit, professionalism and style possessed by coach Chuck Daly. Sandwiched between the Lakers' and Celtics' dominance of the 1980s and the Bulls' run in the 1990s, the Pistons' two titles in 1989 and '90 are often viewed as a transitional period in NBA history, rather than a dynamic championship era in its own right. But for anyone who experienced the Bad Boys in action, they more than carved out their own identity, both in the league and in American popular culture. Now, viewers will finally get the untold story behind one of the most unique championship teams in NBA history.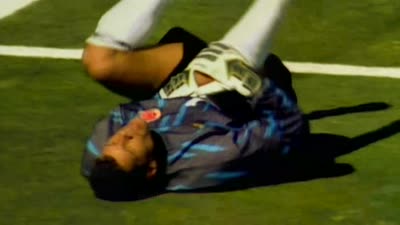 #5 - The Two Escobars 8.57
Season 1 - Episode 16
While rival drug cartels warred in the streets and the country's murder rate climbed to highest in the world, the Colombian national soccer team set out to blaze a new image for their country. What followed was a mysteriously rapid rise to glory, as the team catapulted out of decades of obscurity to become one of the best teams in the world. Central to this success were two men named Escobar: Andrés, the captain and poster child of the National Team, and Pablo, the infamous drug baron who pioneered the phenomenon known in the underworld as "Narco-soccer." But just when Colombia was expected to win the 1994 World Cup and transform its international image, the shocking murder of Andres Escobar dashed the hopes of a nation. Through the glory and the tragedy, The Two Escobars daringly investigates the secret marriage of crime and sport, and uncovers the surprising connections between the murders of Andres and Pablo.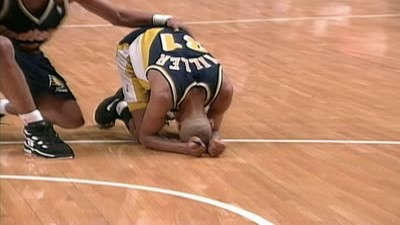 #6 - Winning Time: Reggie Miller vs. The New York Knicks 8.50
Season 1 - Episode 8
Reggie Miller single-handedly crushed the hearts of Knick fans multiple times. But it was the 1995 Eastern Conference Semifinals that solidified Miller as Public Enemy #1 in New York City. With moments to go in Game 1, and facing a seemingly insurmountable deficit of 105-99, Miller scored eight points in 8.9 seconds to give his Indiana Pacers an astonishing victory. This career-defining performance, combined with his give-and-take with Knicks fan Spike Lee, made Miller and the Knicks a highlight of the 1995 NBA playoffs. Peabody Award-winning director Dan Klores will explore how Miller proudly built his legend as "The Garden's Greatest Villain".
#7 - The Birth of Big Air 8.44
Season 1 - Episode 17
In 1985, at the tender age of 13, Mat Hoffman entered into the BMX circuit as an amateur, and by 16 he had risen to the professional level. Throughout his storied career, Hoffman has ignored conventional limitations, instead, focusing his efforts on the purity of the sport and the pursuit of "what's next." His motivations stem purely from his own ambitions, and even without endorsements, cameras, fame and fans, Hoffman would still be working to push the boundaries of gravity. Academy Award nominee Spike Jonze and extreme sport fanatic Johnny Knoxville, along with director Jeff Tremaine, will showcase the inner workings and exploits of the man who gave birth to "Big Air."
#8 - Sole Man 8.39
Season 2 - Episode 29
Sonny Vaccaro rose from Pennsylvania steel town roots to become one of the most powerful and influential men in the athletic shoe industry and in basketball.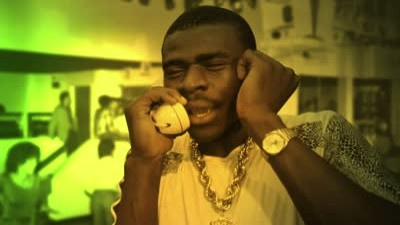 #9 - The U 8.39
Season 1 - Episode 7
Throughout the 1980s, Miami, Florida, was at the center of a racial and cultural shift taking place throughout the country. Overwhelmed by riots and tensions, Miami was a city in flux, and the University of Miami football team served as a microcosm for this evolution. The image of the predominantly white university was forever changed when coach Howard Schnellenberger scoured some of the toughest ghettos in Florida to recruit mostly black players for his team. With a newly branded swagger, inspired and fueled by the quickly growing local Miami hip hop culture, these Hurricanes took on larger-than-life personalities and won four national titles between 1983 and 1991. Filmmaker Billy Corben, a Miami native and University of Miami alum, will tell the story of how these "Bad Boys" of football changed the attitude of the game they played, and how this serene campus was transformed into "The U."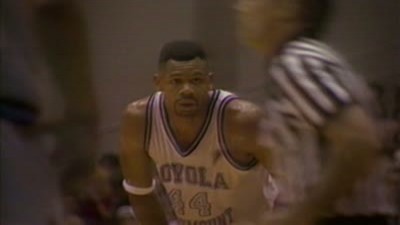 #10 - Guru of Go 8.36
Season 1 - Episode 9
By the mid-1980s Paul Westhead had worn out his welcome in the NBA. The best offer he could find came from an obscure small college with little history of basketball. In the same city where he had won an NBA championship with Magic and Kareem, Westhead was determined to perfect his non-stop run-and-gun offensive system at Loyola Marymount. His shoot-first offense appeared doomed to fail until Hank Gathers and Bo Kimble, two talented players from Westhead's hometown of Philadelphia, arrived gift-wrapped at his doorstep. With Gathers and Kimble leading a record scoring charge, Westhead's system suddenly dazzled the world of college basketball and turned conventional thinking on its head. But then, early in the 1989-90 season, Gathers collapsed during a game and was diagnosed with an abnormal heartbeat. Determined to play, Gathers returned three games later, but less than three months later, he tragically died on the court.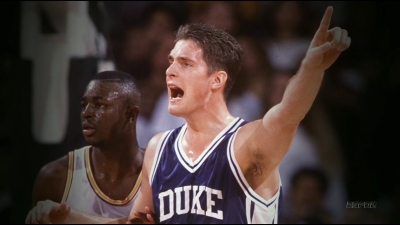 #11 - I Hate Christian Laettner 8.32
Season 2 - Episode 28
Christian Laettner helped Duke win two national titles in four straight trips to the Final Four. He had looks, smarts and game. So why has he been intensely disliked by so many for so long?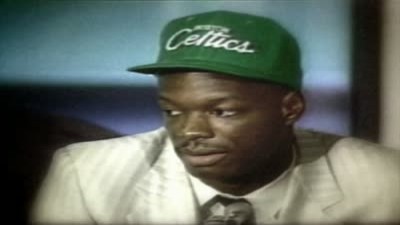 #12 - Without Bias 8.31
Season 1 - Episode 5
More than two decades after his tragic cocaine overdose, the late Len Bias still leaves more questions than answers. When Bias dropped dead two days after the 1986 NBA Draft, he forever altered our perception of casual drug use and became the tipping point of America's drug crisis in the mid-80's. Future generations continue to face the harsh punishment of drug policies that were influenced by the public outcry after his heartbreaking death. Instead of becoming an NBA star, he became a one-man deterrent, the athlete who reminded everyone just how dangerous drug use can be. Amazingly, questions still linger about his death nearly a quarter-century later. How good could he have been in the pro ranks? Has he become underrated or overrated as the years pass? How could a University of Maryland superstar and Boston Celtics lottery pick be derailed by a cocaine binge? Was Bias a one-time user as we were led to believe, or was there a pattern of recreational use that led to his fatal last night? Did he fall in with the wrong crowd? In the most ambitious, comprehensive and uncompromising account of Bias' life and death ever captured on film, up-and-coming director Kirk Fraser utilizes dozens of interviews with Bias' closest teammates, friends and family in an effort to determine exactly what happened on that fateful night. Maybe it wasn't as much of a fluke as we thought.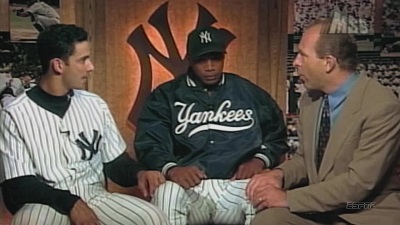 #13 - Brothers in Exile 8.23
Season 2 - Episode 24
Major League Baseball has been transformed by the influx of Cuban players such as Aroldis Chapman, Yasiel Puig and Jose Abreu. But a special debt of gratitude is owed to two half-brothers, whose courage two decades ago paved the way for their stardom. "Brothers in Exile" tells the incredible story of Livan and Orlando "El Duque" Hernandez, who risked their lives to get off the island. Livan left first, banking on his status as the hottest young prospect in Cuba, to defect via Mexico and sign with the Florida Marlins, for whom he soon became one of the youngest World Series MVPs in history in 1997. Staying behind was Orlando, who was banned from professional baseball in Cuba for life because he was suspected of having helped Livan escape. Then, on Christmas 1997, an increasingly frustrated and harassed Orlando left Cuba in a small boat. He was stranded on a deserted island for days before being picked up by the U.S. Coast Guard. Less than a year later, "El Duque" was helping pitch the New York Yankees to a world championship, completing a most unlikely journey for two brothers who rode their arms to freedom and triumph.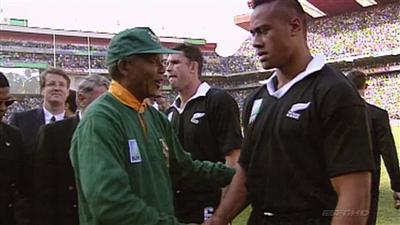 #14 - The 16th Man 8.20
Season 1 - Episode 13
Rugby has long been viewed in South Africa as a game for the white population, and the country's success in the sport has been a true source of Afrikaner pride. When the 50-year-old policies and entrenched injustices of apartheid were finally overthrown in 1994, Nelson Mandela's new government began rebuilding a nation badly in need of racial unity. So the world was watching when South Africa played host to the 1995 Rugby World Cup. Though they had only one non-white player, the South African Springboks gained supporters of all colors as they made an improbable run into the final match where they beat the heavily favored New Zealand team. When Mandela himself marched to the center of the pitch cloaked in a Springbok jersey and shook hands with the captain of the South African team, two nations became one. Oscar winner Morgan Freeman and director Cliff Bestall will tell the emotional story of that cornerstone moment and what it meant to South Africa's healing process.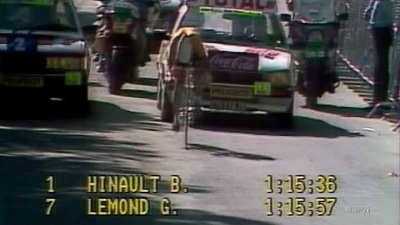 #15 - Slaying the Badger 8.20
Season 2 - Episode 19
Before Lance Armstrong, there was Greg LeMond, who is now the first and only American to win the Tour de France. In this engrossing documentary, LeMond looks back at the pivotal 1986 Tour, and his increasingly vicious rivalry with friend, teammate and mentor Bernard Hinault. The reigning Tour champion and brutal competitor known as "The Badger," Hinault "promised" to help LeMond to his first victory, in return for LeMond supporting him in the previous year. But in a sport that purports to reward teamwork, it's really every man for himself.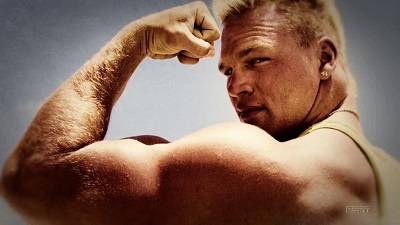 #16 - Brian and The Boz 8.17
Season 2 - Episode 23
In some ways, Barry Switzer and Brian Bosworth were made for each other. The Oklahoma coach and the linebacker he recruited to play for him were both outsized personalities who delighted in thumbing their noses at the establishment. And in their three seasons together (1984-86), the unique father-son dynamic resulted in 31 wins and two Orange Bowl victories, including a national championship, as Bosworth was awarded the first two Butkus Awards. But Bosworth's alter ego -- "The Boz" -- was taking over. Eventually, he went on a downward spiral and became known as an NFL bust. In "Brian and The Boz," the dual identities of Brian Bosworth are examined as he looks back on his life and passes on the lessons he's learned to his son.
#17 - Fantastic Lies 8.09
Season 3 - Episode 7
On March 13th, 2006, the Duke University lacrosse team had a party. What happened there became a nightmare that changed lives, ruined careers, tarnished a school's reputation and even jeopardized the future of the sport at Duke.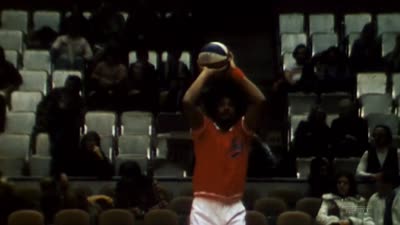 #18 - Free Spirits 8.04
Season 2 - Episode 10
When the American Basketball Association disbanded in 1976, four ABA franchises joined the NBA -- the Nets, Nuggets, Pacers and Spurs. But one of the odd teams out found a different way to secure its future. "Free Spirits" tells the colorful story of the Spirits of St. Louis -- an entertaining and at times controversial team featuring stars like Marvin "Bad News" Barnes and James "Fly" Williams with an upstart sportscaster named Bob Costas calling the play-by-play. The Spirits managed to pull off a stunning playoff upset of the defending champions in their first season, and on their way to franchise extinction, co-owners Daniel and Ozzie Silna managed to negotiate a contract that has allowed the team to continue to exist in the most unusual fashion.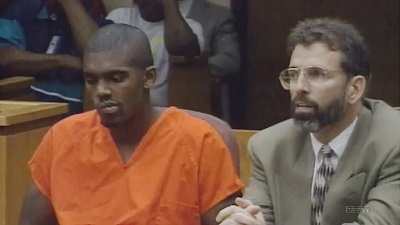 #19 - Rand University 8.00
Season 2 - Episode 25
Randy Moss has long been an enigma known for his brilliance on the football field and his problems off it. Sometimes there's even been an intersection of those two qualities. "Rand University" gets to that crossing by going back to where he came from - Rand, West Virginia - and exploring what almost derailed him before he ever became nationally known for his extraordinary abilities as a wide receiver. After overcoming troubles with the law, losing the opportunities to play at Notre Dame and Florida State and then reviving his enormously promising football career at Marshall University, all that was good and troubling about Randy Moss materialized on the day of the 1998 NFL Draft. Twenty picks were made before the Minnesota Vikings selected him in the first round. Based on what unfolded throughout Moss's NFL career, the teams that passed on him may have had a mixture of regret and relief.
#20 - This Magic Moment 8.00
Season 3 - Episode 8
A look at the Shaquille O'Neal-led Orlando Magic teams of the 1990s and how they fell short of an NBA title.
#21 - Believeland 7.96
Season 3 - Episode 9
The film shares with viewers some of the highs, lows and most unforgettable moments in Cleveland sports history over the past 50 years. Believeland includes interviews from celebrities, public figures and former athletes with connections to the city.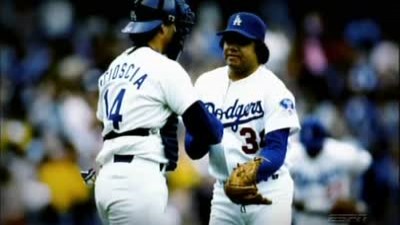 #22 - Fernando Nation 7.96
Season 1 - Episode 27
"The Natural is supposed to be a blue-eyed boy who teethed on a 36-ounce Louisville Slugger. He should run like the wind and throw boysenberries through brick. He should come from California." – Steve Wulf, Sports Illustrated, 1981. So how was it that a pudgy 19-year-old Mexican left-handed pitcher from a remote village in the Sonoran desert, unable to speak a word of English, could sell out stadiums across America and become a rock star overnight? In Fernando Nation, Mexican-born and Los Angeles-raised director Cruz Angeles traces the history of a community that was torn apart when Dodger Stadium was built in Chavez Ravine and then revitalized by one of the most captivating pitching phenoms baseball has ever seen. Nicknamed "El Toro" by his fans, Fernando Valenzuela ignited a fire that spread from LA to New York—and beyond. He vaulted himself onto the prime time stage and proved with his signature look to the heavens and killer screwball that the American dream was not reserved for those born on U.S. soil. In this layered look at the myth and the man, Cruz Angeles recalls the euphoria around Fernando's arrival and probes a phenomenon that transcended baseball for many Mexican-Americans. Fernando Valenzuela himself opens up to share his perspective on this very special time. Even 20 years later, "Fernandomania" lives.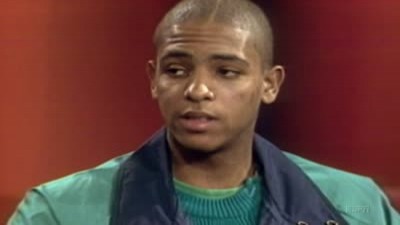 #23 - Benji 7.95
Season 2 - Episode 4
In 1984, 17-year-old Ben Wilson was a symbol of everything promising about Chicago: a beloved, sweet-natured youngster from the city's fabled South Side, and America's most talented basketball prospect. His senseless murder the day before his senior season sent ripples through Chicago and the nation.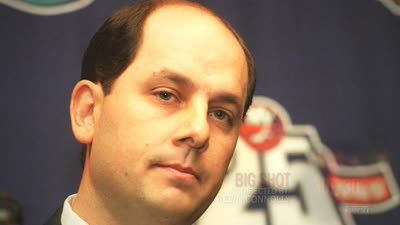 #24 - Big Shot 7.94
Season 2 - Episode 12
In 1996, the once-dominant New York Islanders were in serious trouble. Lousy performance and poor management were driving away the hockey franchise's loyal fan base. The team hit bottom. Then along came a Dallas businessman named John Spano, who swooped in and agreed to buy the team for 165 million dollars. Things began to look up for the Islanders - way up. But it was all smoke and mirrors. "Big Shot" goes inside an extraordinary scandal that engulfed the Islanders. Featuring the only interview Spano has ever given about the Islanders deal, this film is an unforgettable tale of a dream that became a lie -- and how a scam of such epic proportions initially went undetected.
#25 - Requiem for the Big East 7.93
Season 2 - Episode 17
"Requiem For The Big East" explores the meteoric ascension of the Big East Conference and how, in less than a decade under the innovative leadership of founder and commissioner Dave Gavitt, it became the most successful college sports league in America. Told primarily through the lens of famed Big East coaches such as Jim Boeheim, Lou Carnesecca and John Thompson as well as some of its most iconic players such as Patrick Ewing, Chris Mullin and Ed Pinckney, the film chronicles the story of an extraordinary group who rode the rivalries and successes of their teams to become household names. The Big East was a groundbreaking athletic and business creation that encapsulated the era and region in which it was born -- from the toughness of the players and coaches hailing from some of the Northeast's most storied cities, to the executives and Wall Street brokers who thrived because of it. Launched in 1979 -- the same year that ESPN was born -- the Big East used the burgeoning cable TV channel and the media as a whole to help spread its gospel and product to fans and future players across the country. But "Requiem For The Big East" is also a tale of change as the super conference eventually found itself in a new era fighting for survival.