'Til Death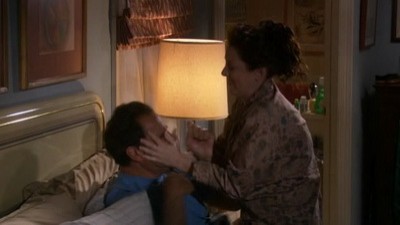 #1 - The Ring 8.38
Season 1 - Episode 3
Jeff helps out Eddie when he gives Joy the engagement ring she always wanted.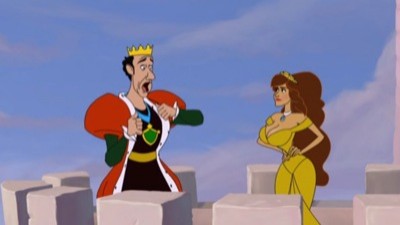 #2 - Merit Pay 8.35
Season 4 - Episode 19
Eddie tries to get a raise so he and Joy can go on vacation, but he has a tough time convincing his principal. Meanwhile, Doug's delusion that he is a character on a sitcom gets even worse.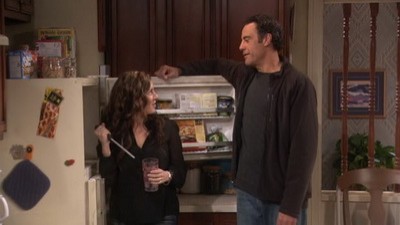 #3 - Fight Friend 8.32
Season 1 - Episode 13
Joy turns to a friend, Nicole for help when she and Eddie are fighting. When Eddie confronts Joy about Nicole, they get into a heated argument and seek support from their respective fight friends. Joy teaming up with Nicole, and Eddie with Nicole's husband Cofeld, in order to prove their points.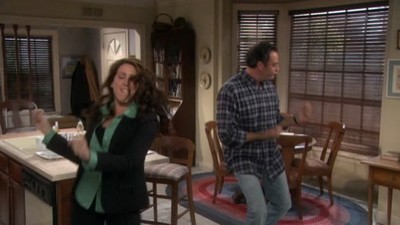 #4 - I Heart Woodcocks 8.28
Season 1 - Episode 18
When the Woodcocks strike up a close friendship with the Cofelds, the Starks feel left out. Much to their surprise, they find they really miss their time with Jeff and Steph. Eddie and Joy set out to win the Woodcocks friendship back.
#5 - The Concert 8.27
Season 4 - Episode 18
When Eddie befriends a new teacher (guest star Mull) at school, they find they have a lot in common, but Ms. Duffy has other plans for their relationship. Meanwhile, Eddie and Joy reminisce about the music they loved in the 1980s.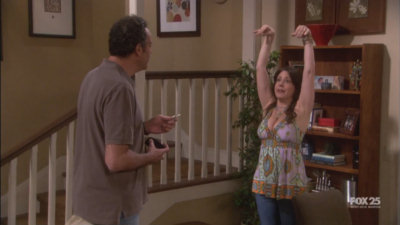 #6 - Swimming with the Starks 8.19
Season 2 - Episode 15
When Joy calls off their usual anniversary celebration and surprises Eddie with a gift, he decides to one-up her with a special snorkeling trip to Hawaii requiring him to take swimming lessons from Kenny.
#7 - Raisinette in the Sun 8.15
Season 2 - Episode 11
When Kenny is subjected to a perceived racist slight at a local movie theater, he reacts strongly causing Eddie to rush to his defense. In the aftermath, Eddie decides that Kenny over-reacted and resolves to prove it to him.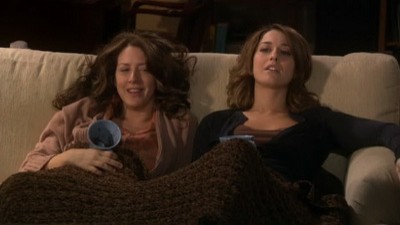 #8 - The Bachelor Party 8.15
Season 1 - Episode 15
When the guys discover that Jeff never had a bachelor party, they have a boys night out at a local club. But when Nicole tags along with Cofeld, the guys night doesn't turn out as they planned. Meanwhile, Joy is sick at home and Steph comes over with a special recipe to help them both feel better.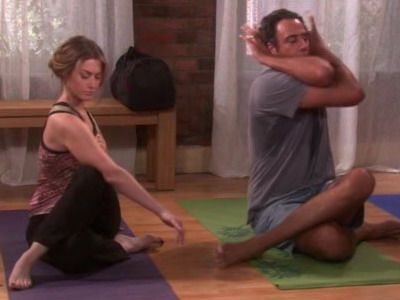 #9 - Mixed Doubles 8.14
Season 2 - Episode 5
When Steph introduces Eddie to yoga and Jeff turns Joy on to tennis, the couples spend more and more time with their friends and less time with each other. The swap seems successful until Jeff's competitive streak emerges and Joy tries to bow out of tennis lessons.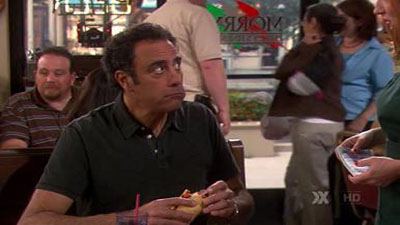 #10 - Secret Meatball 8.13
Season 3 - Episode 7
Joy discovers that Eddie has been hiding his favorite meatball-sandwich shop from her. This helps her come to the realization that they can't keep secrets from each other anymore because they've been married so long and seem to know everything about each other. Meanwhile, Steph's comments about her less-than-mysterious marriage prompt Joy to propose that she and Eddie come up with a new secret in hopes of spicing things up.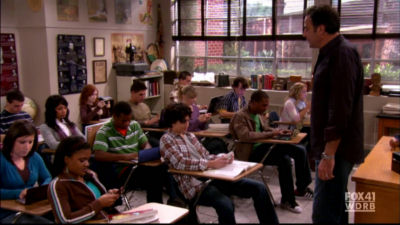 #11 - Smart Phone 8.10
Season 4 - Episode 28
Eddie becomes annoyed by his students' use of cell phones in class, and soon learns that he and Joy are the only ones not infatuated with the latest technology. When Mr. White decides to drag Eddie into the 21st century, Eddie develops a technology addiction of his own.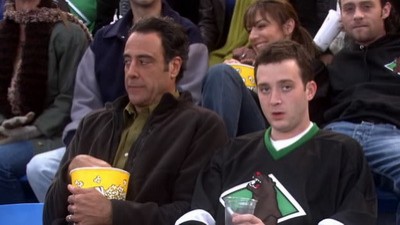 #12 - The Hockey Lie 8.09
Season 1 - Episode 12
Jeff is heartbroken and angry when Steph reveals that she won't be his Hockey Girl any longer. Eddie later muses that it's normal for new couples to lie and that they will eventually grow apart because of it, but Joy insists that she and Eddie are actually becoming more similar as they grow old together. As Jeff tries to accept that his wife is not the woman he thought she was, Eddie tries to prove to Joy that he is his own man.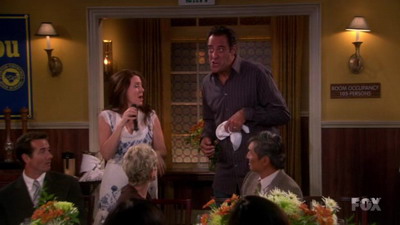 #13 - Performance Anxiety 8.09
Season 2 - Episode 1
When Eddie thinks Joy made a fool of herself at Steph's birthday party he decides it is time to tell her about her irritating habits. She lets him know about his own irritating habits. Steph isn't happy when Jeff gives her a gift she has wanted for a long time.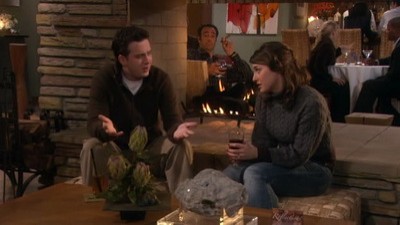 #14 - Dream Getaway 8.04
Season 1 - Episode 7
Steph and Jeff convince Eddie and Joy to join them for a getaway in the mountains, but when Steph tells Jeff she had an erotic dream about Eddie, their vacation is anything but relaxing for the Woodcocks.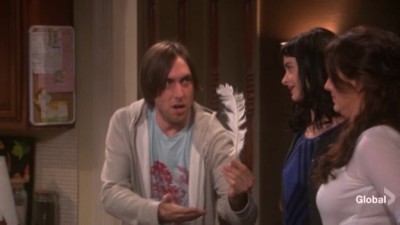 #15 - Everybody Digs Doug 8.04
Season 2 - Episode 9
Joy is annoyed by Steph, who has developed an attitude from her husband's elevated status at the school. In Eddie's absence, Jeff searches for a substitute teacher and ends up hiring someone a little too close to home.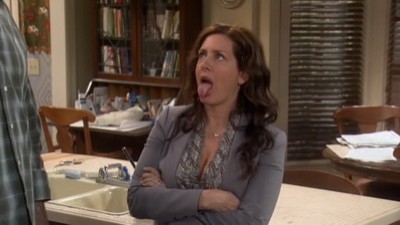 #16 - The Coffeemaker 8.02
Season 1 - Episode 19
Steph gives Eddie and Joy a cappuccino maker that was a wedding gift from Jeffs mom. Joy loves the gift, but Eddie soon begins to resent Joy for not learning how to work the machine herself. When Eddie refuses to make Joy her nightly cappuccino, she makes a list of all the things she does around the house and comes to the conclusion that Eddie doesn't do enough.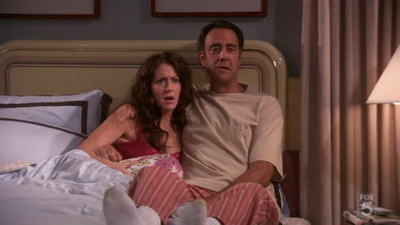 #17 - Tale of the Tape 8.01
Season 2 - Episode 4
Steph decides that she wants to watch an adult video with Jeff, who has never seen one, so he asks his colleagues at school for advice. That's how Eddie gets into trouble with Joy, who is in no mood for nonsense following a disastrous visit to the gym.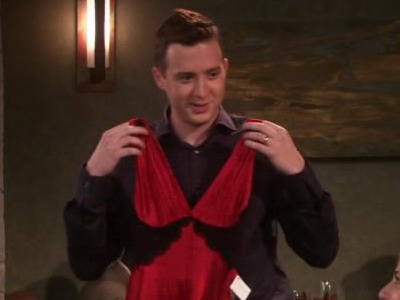 #18 - Vintage Eddie 8.00
Season 2 - Episode 6
Eddie & Joy prepare for Jeff's birthday dinner. Eddie doesn't want to give lingerie as a gift. Eddie decides to give his own gift. At the birthday dinner with a few other couples, Eddie orders 2 desserts for himself. Steph tries on the lingerie. Jeff feels like Eddie doesn't pay any attention to him. Jeff's feelings are hurt when he realizes only Joy gave him the gift. Steph gives up on trying having a romantic evening. Eddie gets a perfect bottle of wine for Jeff which Jeff likes. Joy finds out that Eddie gave Jeff a special $1,000.00 bottle of wine she'd been keeping in their house. Eddie and Joy try to get the bottle of wine back and Jeff finally realizes that Eddie is trying to retrieve it. Joy and Eddie get kicked out of the Woodcock's house, but Jeff eventually gives the bottle of wine back and the two of them bond over a shared drink.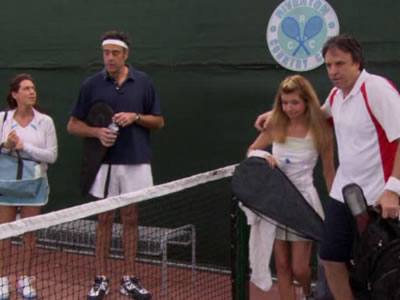 #19 - The Not-So-Perfect Couple 8.00
Season 4 - Episode 10
When Joy urges Eddie to get a check-up from their doctor, Simona (Susan Yeagley), Eddie becomes enamored with her and her husband, Stephen (Kevin Nealon), and their seemingly perfect life. Joy becomes annoyed when Eddie becomes ardent about taking Simona's advice, even though Joy has been nagging him for years, and decides to prove to Eddie that Simona isn't as perfect as she seems.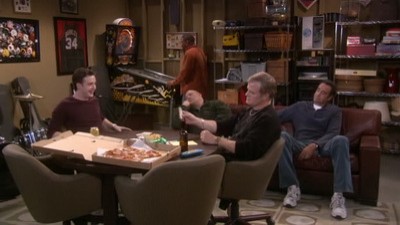 #20 - The Garage Band 8.00
Season 1 - Episode 5
Eddie doesn't realize that Joy knows what he's doing when he tells her a lie about practicing with his band.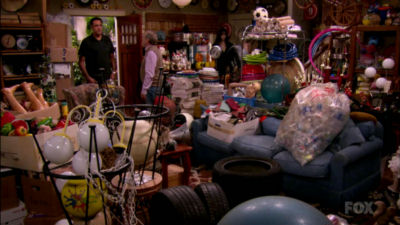 #21 - Let's Go 8.00
Season 4 - Episode 33
When Whitey decides to throw a surprise party for his 93-year-old grumpy uncle, his party guests are surprised to discover that Whitey is a hoarder and his house is overflowing with junk. Meanwhile, Eddie is in a rush to get to the party but Joy, Doug and Ally all take their time getting ready to go.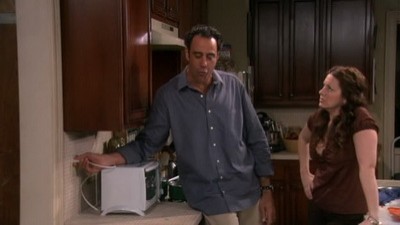 #22 - The Toaster 8.00
Season 1 - Episode 9
Joy and Eddie have a disagreement over whether or not you save electricity by unplugging the toaster. Eddie is determined to prove Joy wrong.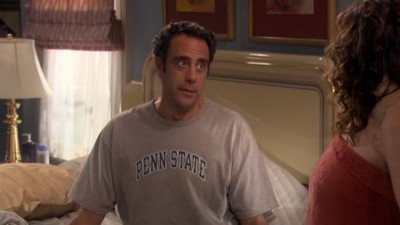 #23 - Death Sex 7.99
Season 1 - Episode 8
After an injury Eddie is sure that he's going to die. With that fear Eddie and Joy rekindle the romance. Eddie decides to take advantage of the situation when he finds out he's fine, by not telling Joy the truth.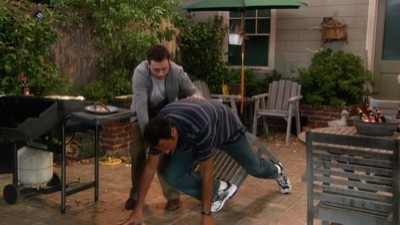 #24 - Sex for Furniture 7.98
Season 1 - Episode 2
The couples engage in an age old battle and the men soon realize that their wives are trading sex for household power.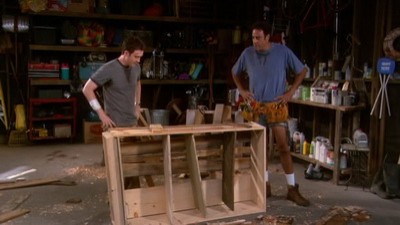 #25 - The Wood Pile 7.95
Season 1 - Episode 4
Eddie looks to the newlyweds next door to help him keep his woodpile in the garage when Joy tells him to "use it or lose it."